Schmucks Bagels
Don't be a schmuck — try these bagels.
It would certainly be Schmuck-like (that is, foolish) not to visit one of the best bagel masters in town. Schmucks Bagels go way beyond the average poppy seed bagel, serving adventurous options such as the Hippie Slicker — a seeded bagel filled with turmeric-roasted cauliflower, hummus, watercress and tomato — and the Oy Vey, filled with pulled pork, harissa slaw and tonkatsu. Sure, the store is small, but it's totally defying what can be crammed into a round of boiled bread.
While Schmucks concede that bagels are now seen as an American thing, it prides itself on tracing the history of bagels back to the 17th century Jewish bakeries of Poland, and its story is goes back to owner Jeremy Marmur's grandfather, a holocaust survivor who allowed his grandson to binge on bagels as a child. If we're going to trust anyone with a bagel in Melbourne — it's these guys.
The bagels here are steamed rather than boiled, giving it a lighter texture and a full-flavoured taste. They come in a variety including sesame, seedy grain, blueberry or rye with condiments including almond butter, Nutella and cream cheese. The breakfast menu is elaborate, with 'Avo Our Way' catering for the vegetarians, while the sausage and egg filling with Kewpie mayo and iceberg is up there with the best.
The 'All-Day- bagels include a nod to their Polish origins, with a turkey breast, hickory smoked bacon, kewpie, tomato and melted cheese option available, while the truffle pepperoni is a nod to New York. There are jars too, filled with either passionfruit yoghurt and dried berries or buckwheat granola with coconut yoghurt and almond milk.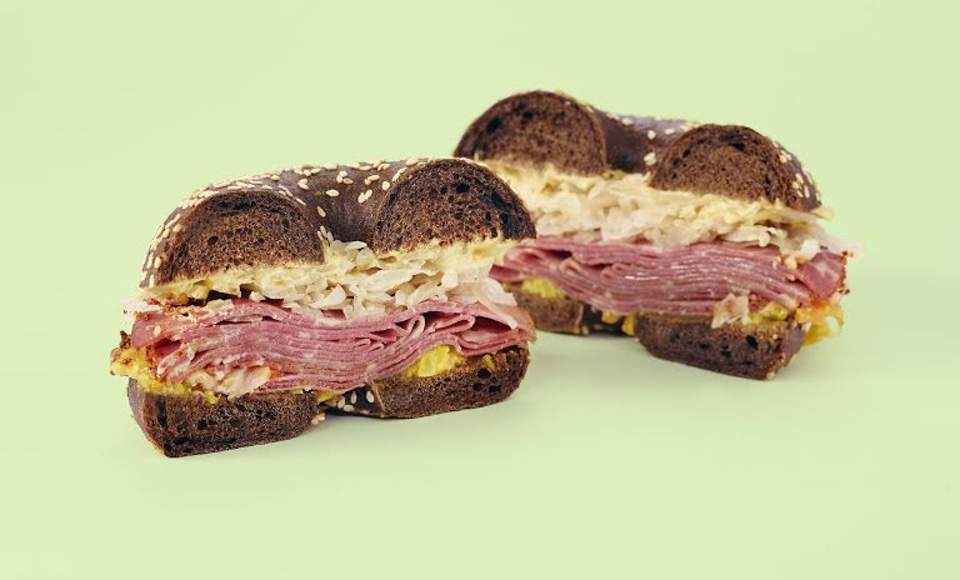 Appears in:
Concrete Playground Trips
Book unique getaways and adventures dreamed up by our editors