Gnoccheria
Coburg's takeaway pasta shop is dishing up 20 different types of gnocchi.
Melbourne's north has a new go-to for those wanting to make authentic Italian at home. Gnoccheria is a takeaway pasta shop with handmade gnocchi, as well as other pastas, lasagne, pizza bases and more.
It's located in Coburg and run by the folk behind Take Me Home, which has been selling its wares to gourmet delis, supermarkets and local farmers markets (where they regularly sell out by 11am) for over ten years. With its new brick-and-mortar store, the team is making fresh gnocchi all day long.
There are up to 20 different gnocchi flavours available at a time, spanning classics such as potato, three cheese and spinach and ricotta to varieties like truffle honey, saffron and burnt butter, and carrot and turmeric. Some even more left-of-centre flavours include pepperberry and parmesan, wild nettle and an activated charcoal number.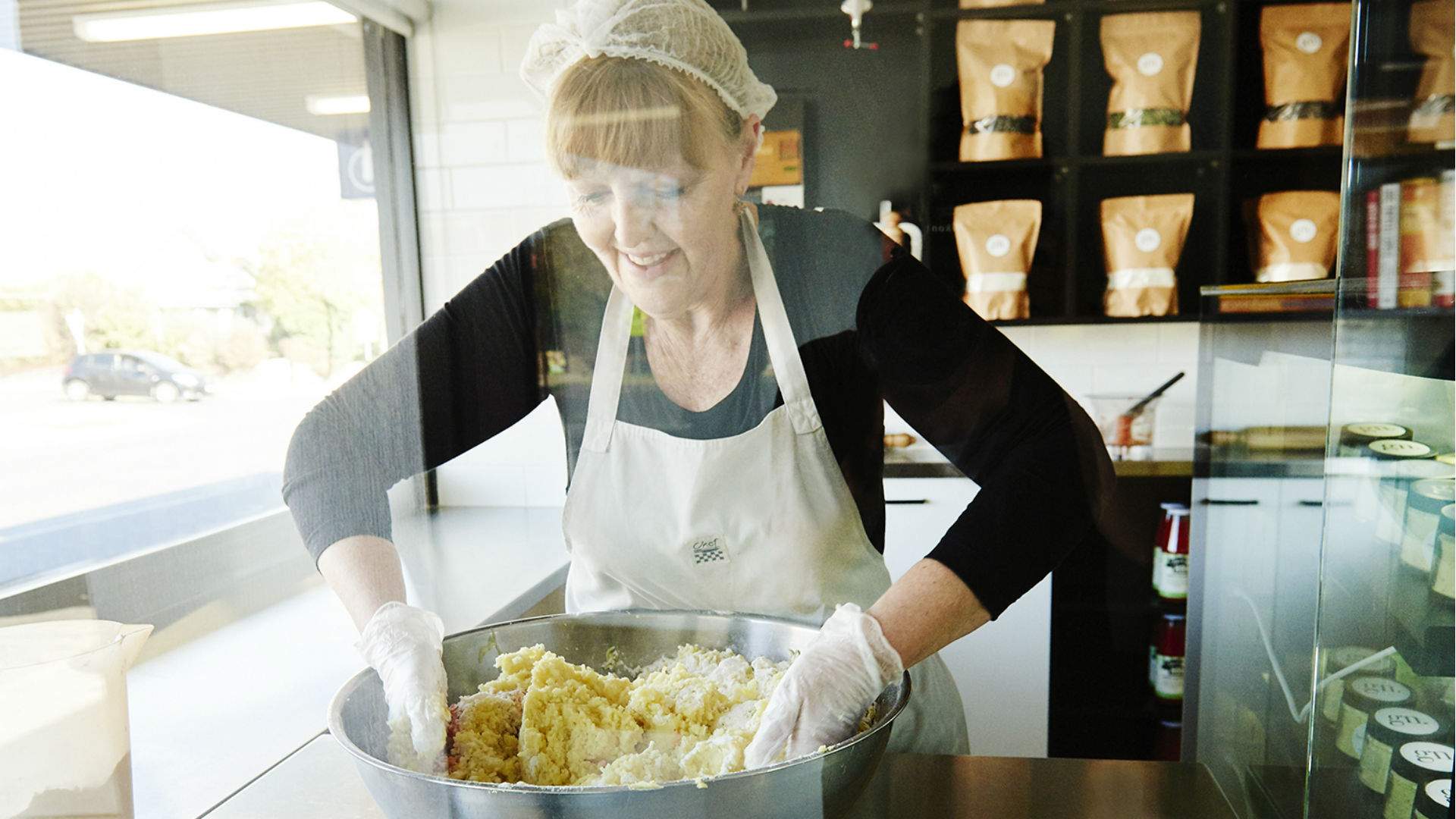 The shop has all of the fixings for creating your very own Italian feast, too. Sauces, flavoured butters for gnocchi frying (think confit garlic, fennel and sage) and passata are all on offer ⁠— the latter is made using San Marzano tomatoes and basil from the family's organic Gippsland farm.
Apart from all the gnocchi, there are other freshly made, organic pastas up for grabs, including pappardelle, cavatelli and orrechiette, as well as a whole heap of lasagne varieties. Expect Moroccan lamb, organic beef and pumpkin and sage, with gluten free and vegan options available, too. Pizza doughs, flours, oils and specialty salts also make the menu.
And, if the gnocchi-making and huge display counter don't inspire you to make a hearty Italian dinner, the portrait of co-owner Felicity Giuliani's big Italian family tucking into a pasta feast will surely do the trick.