Live Wire Park
Victoria's epic off-the-ground and off-the-grid adventure park.
Zip lines, bungee jumping and treetop obstacles are just the start of Australia's newest destination for adventure seekers. Set along the Great Ocean Road in Victoria, Live Wire Park is Australia's first outdoor adventure park that is completely powered by nature.
Located within The Great Otway National Park, it's family-owned and designed with the environmental in mind, which means the park is completely off-grid, fully solar powered and all water is collected on-site — both reducing waste and taking advantage of the natural resources available.
Apart from its minimal environmental impact, the park packs in some serious fun, too. Set just 900 metres from the Lorne coastline, the elevated park is set among the treetops and boasts a 5250-metre-long zip line, a Tarzan swing, a 10-metre bungee, a suspended 120-metre walking circuit among the native blue gums and even a "super circuit" of 53 physical and mental activities that test park-goers while suspended in mid-air.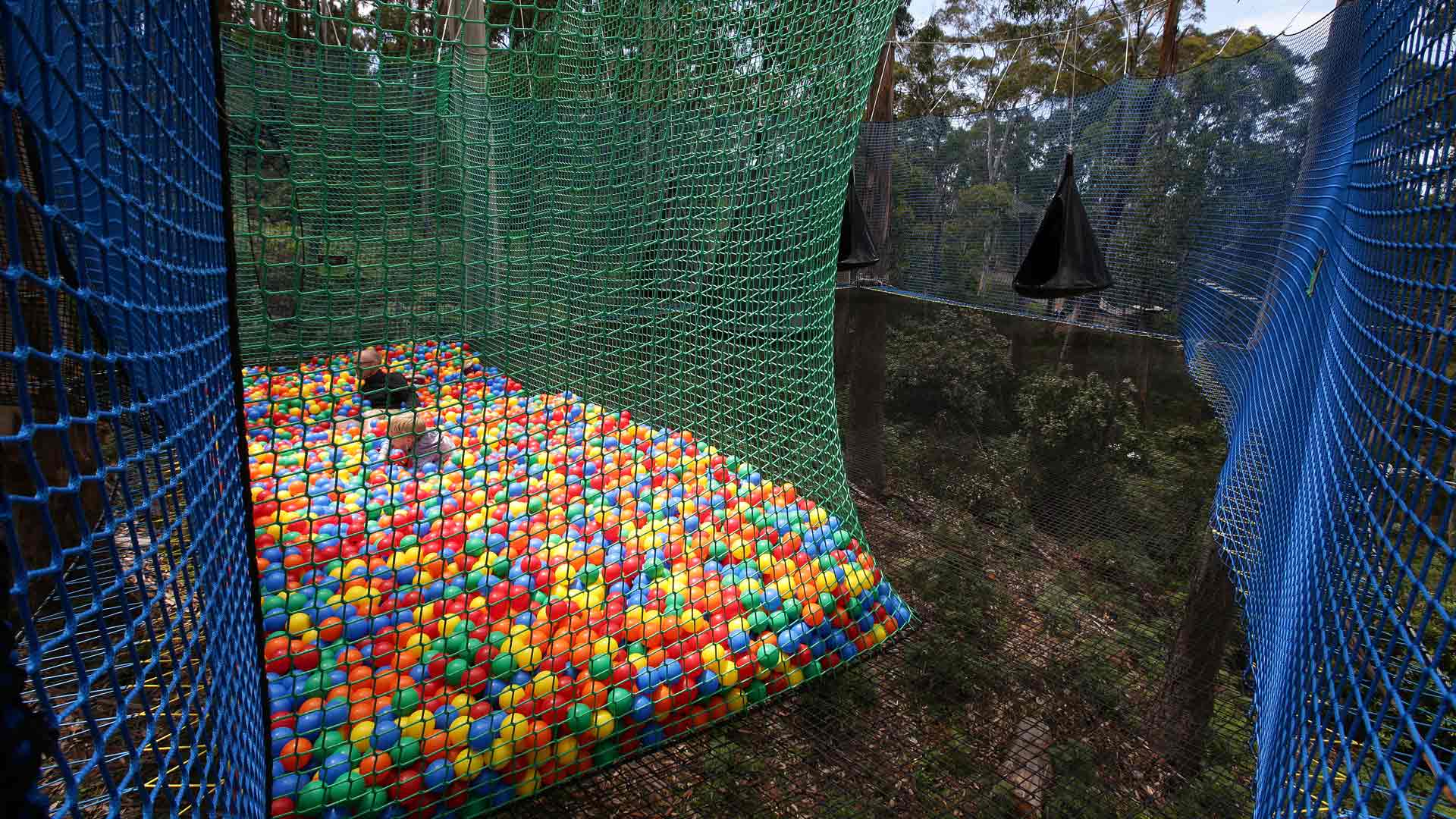 You'll scale trees, swing on ropes and plunge down a bungee jump, all while solving a few puzzles and problems. Plus, you can expect plenty of wildlife sightings among the pristine rainforest and waterfalls.
The park's newest attraction — launched just in time for summer holidays — is Spring Circuit, a five-zone circuit suspended five metres off the ground. Here, you can dive into an elevated ball pit, throw giant blow-up giant objects at each other and escape inside hanging black pods.
Tap and select
Add to Home Screen
to access Concrete Playground easily next time.
x