TRAVEL & LEISURE
A Culture Vulture's Weekend Guide to Bendigo
This historic city boasts a vibrant contemporary art scene and, of course, great food and wine.
in partnership with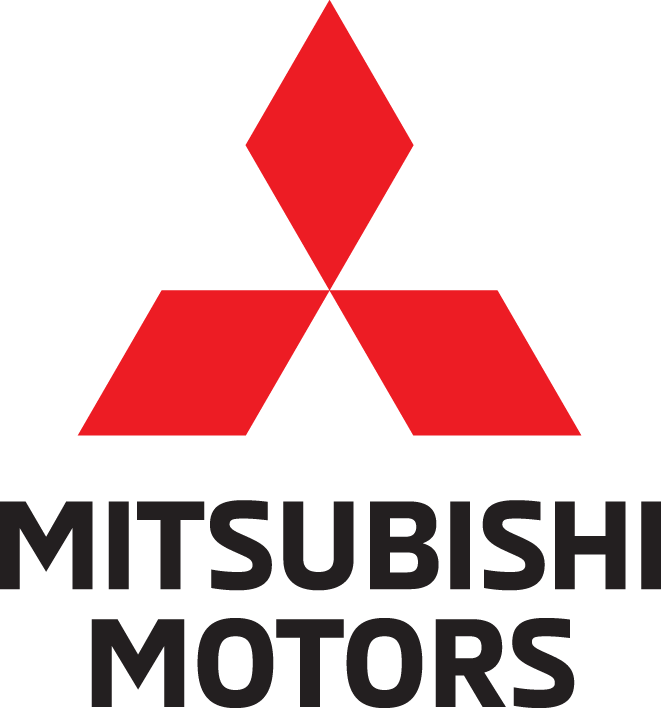 Outside of Melbourne, Bendigo offers one of the richest, liveliest, best-supported art scenes in Victoria — if not Australia. Over the past few years, artists, musicians and writers have flocked to the city, in pursuit of lower rents, bigger spaces, stunning historical buildings and countryside locales. The exodus has inspired several major festivals, including the Bendigo Writers Festival, Victoria's incarnation of Groovin' The Moo and, as of September 2018, the inaugural White Night Bendigo. And as is often the case, good coffee and delicious eats have followed hot on the culture scene's heels.
So, if you've been looking for an excuse to escape the city, look no more. We've partnered with Mitsubishi, in celebration of its new Eclipse Cross, to bring you the best things to do in Bendigo on your next weekend escape. Being just a 90 minutes' drive north of Melbourne, it's a small effort for a large return.

SEE AND DO
To experience White Night taking over Bendigo for the first time ever, plan your visit for Saturday, September 1. Originating in Paris in 2002, this festival has gone on to illuminate more than 20 cities across the globe each year. That includes Melbourne since 2013 and Ballarat since 2017. Expect to see Bendigo's magnificent architecture, laneways, parks and trams transform into a glowing wonderland of bright lights and installations from 7pm–2am.
Headlining the program is Debra Goldsmith's Chandeliers, which will transform Dudley House into a mini Versailles using spectacular chandeliers made from recycled plastic items. Also on the bill, Head in the Clouds — a piece by artist Cameron Ross and illustrator-author Ben Sanders — will transport you to a faraway land of puffy cumulus formations. At the Capitol Theatre, Guerrilla Opera will combine live performance and light, where opera singers will perform on the steps as projections dance in the background. And inside the theatre, you can get a taste of the White Night film festival.
Along with White Night, Bendigo's many galleries beckon. The classic is the Bendigo Art Gallery. Established in 1887, the gallery is one of Australia's oldest (and biggest) regional art institutions. Until Sunday, September 16, explore Another Day in Paradise: a moving post-humous exhibition by Bali Nine member Myuran Sukumaran, who was executed by order of the Indonesian Government in April 2015. Bendigo Art Gallery is just one stop to make while you're in the View Street Arts Precinct, which features a thriving collection of art spaces, theatres and boutiques.
Beyond the confines of four walls, Bendigo's artists have been busy painting murals and building sculptures. Enter Chancery Lane's Gaudi-inspired black gates created by local artist Yvonne George. Beyond the gates, you'll find a world of street art, specialty coffee, craft brews and independent designers. Then, wander through Pennyweight Walk's open-air gallery, where several new commissions are on the boil. Also worth a peek is the Bendigo Living Arts Space, for contemporary exhibitions by emerging and established artists, and the Bendigo Pottery, where ceramicists have been at the wheel for more than 150 years. Watch a demo in action or get your hands dirty making your own pot for just $20.

EAT
There are a bunch of excellent cafes around Bendigo, brewing beans from both local roasteries and those in the big smoke. Start at Old Green Bean, a friendly micro-roastery and cafe housed in an old-school dancehall. Here you can dig into tasty, nutritious bites, such as spicy roast mushrooms on sourdough with a poached egg, ricotta, truffle, rocket and parmesan. Take a short wander out the back to find a vintage clothing shop and pick yourself up something nice. Another welcoming spot is The Good Loaf, a bakery and cafe set in a heritage-listed building in the heart of the CBD. For a lighter brekkie, opt for the toasted bread board, which gives you a choice of any of the bakery's breads (you'll also get 20% off on a loaf of bread to save for later); otherwise, try one of the more substantial dishes based around homemade baked goods, such as brioche french toast with berry compote, vanilla bean mascarpone and maple syrup.
In Cortille's retro caravan, Axil Coffee comes served alongside seasonal dishes, including a handful of decadent waffles, and at Percy and Percy, linger over colourful breakfast dishes like the breakfast board featuring granola with yoghurt and berries, avocado and a poached egg and bacon on toast with hollandaise. Vegetarians should look to the breakfast bowl packed with black quinoa, roasted broccoli, cauliflower, raisins, smokey tomato relish, avocado, poached egg, radish and herbs.
Come evening, the aromas wafting from The Woodhouse's redgum chargrill will be hard to ignore. Among the dark timbers and exposed brickwork of this hideaway, owner-chef Paul Pitcher elicits the richest, smokiest flavours out of some of the best steak in Victoria — from Cohuna's wagyu to Inglewood's dry-aged eye fillet.
At Mr Beebe's, you'll be feasting on more quality produce via creative charcuterie, such as hickory-smoked duck breast with cumquat marmalade, and hefty mains, including lamb shoulder with provencal vegetables and parmesan polenta. If you've cash to splash, book a table at the hatted Masons of Bendigo for plates of locally sourced eats like the McIvor Farm Foods Berkshire pork belly with apple pudding, morcilla, black garlic, fennel and crackle pinwheel. Do be tempted by the Roaming Menu, which relieves you of the decision-making process and serves you a bunch of dishes selected by owner-chefs Nick and Sonia Anthony.

STAY
The fact that so much of Bendigo was built in the 19th century (thanks to that gold rush wealth) means that the Airbnb offerings are teeming with cute Victorian cottages you can have entirely to yourself. To stay close to the CBD with a bunch of friends, book this cosy three-bedder or the luxurious Harper House. Alternatively, experience the gold rush era, mansion-style at Bishops Court, built in 1876. In the Balfour room, you'll be immersed in red velvet and antique furnishings, while lazing about in a four-poster bed in front a crackling fire — when you're not wandering around picturesque gardens or trying your hand at croquet, that is.
For 21st-century sleeps, check out the spick-and-span Quest Schaller Hotel. Here, you can count on a spacious and contemporary room inspired by the artworks of Mark Schaller, with a queen-sized bed, balcony, expansive windows and mod cons, including a TV, coffee machine and free wifi.

Where to next? Make the most of every week with Mitsubishi Eclipse Cross and navigate to your next destination here.
Published on August 19, 2018 by Jasmine Crittenden