FOOD & DRINK
A Food Lover's Guide to Hiking Victoria's High Country in Autumn
Work up an appetite in the fresh country air.
A Food Lover's Guide to Hiking Victoria's High Country in Autumn
Work up an appetite in the fresh country air.
---
in partnership with

Alpine, mountainous, snow-capped — these aren't words you would normally associate with our sun-kissed country. But Australia is a land of extreme seasons and surprises. The High Country is right on our doorstep, only a few hours' drive from Melbourne, but it's almost a different world, especially in autumn. The transitional season between the sun-drenched summers and snowy winters is one of the most fascinating times to visit the High Country.
Before the mountains go into full alpine retreat mode, they come alive with apple trees, autumnal colours, and the emotive, alluring scent of deciduous environments that we only get to experience once a year.
Not to mention the bountiful gastronomic opportunities that the harvest season presents to the High Country's many wineries, pubs, cafes and farm doors. Because we know that no mountainous hike is the same without something delicious to sustain and motivate you, we've paired the region's best hearty bites with its most invigorating treks.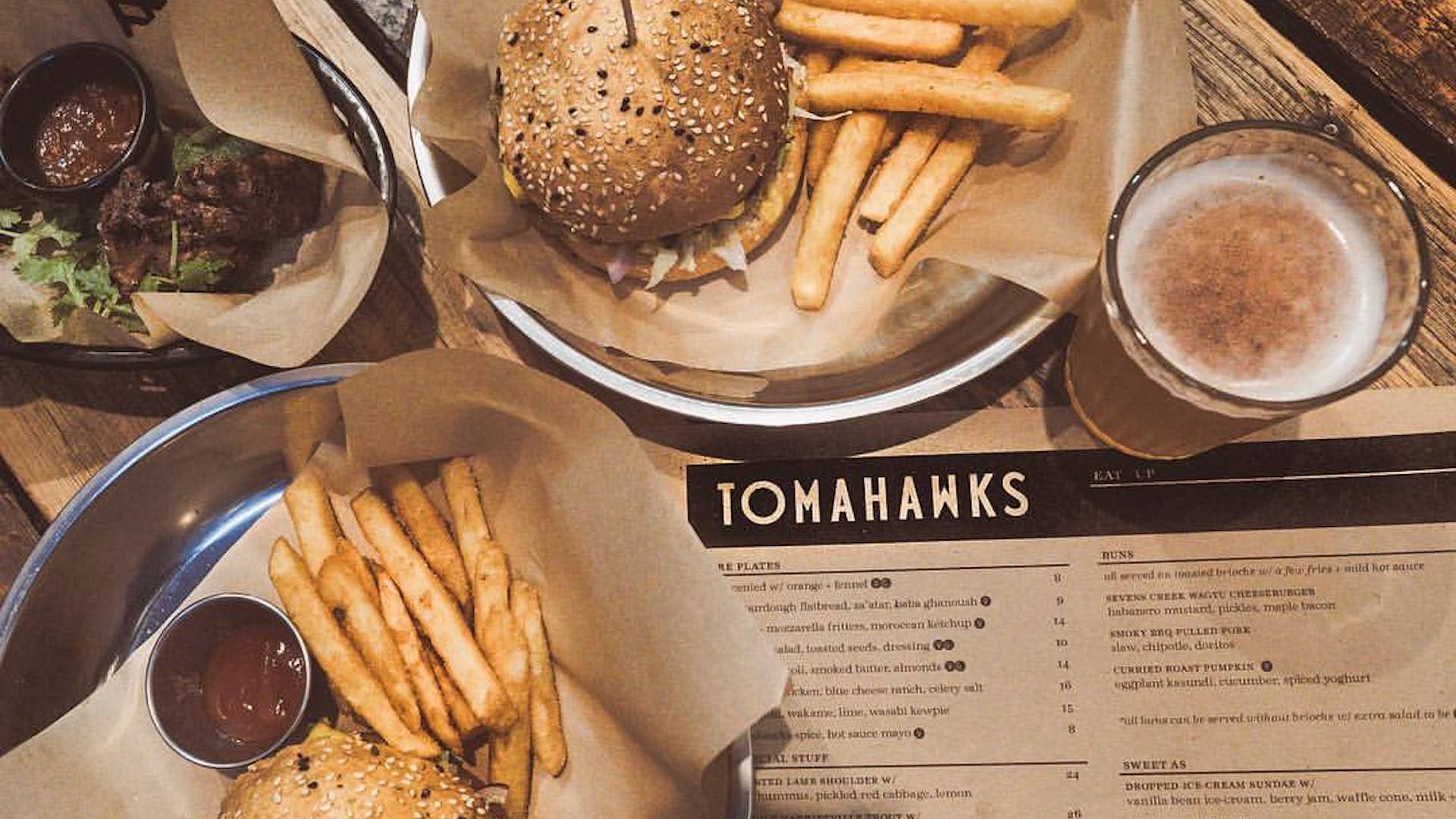 BRIGHT AND TIKI COCKTAILS
Start in Bright, a historic village that acts as the gateway to some of the region's best treks. Bright itself is worth the trip in autumn for both its glorious autumn foliage and its inspired culinary scene. To fuel up (and you're going to need it), head to Tomahawks — a cool, cosy bar and restaurant in the middle of town. Try the chargrilled broccoli served with smoked butter and almonds and the dukkah lamb ribs for a hearty snack, or go one of their brioche buns if you want more energy. Make sure to try their Tiki cocktails while you're there — they pack a flavoursome punch.
Afterwards, drive about an hour north of Bright to Diamantina Hut and trek up Mount Feathertop. From there, it's an 11-kilometre hike up the mountain — about seven hours return. It's a steep climb but will take you into another world in autumn: a misty, mossy, fantasy land with spectacular views.
If you end up back in Bright, reward yourself with a drink at distillery Reed & Co, whose signature Remedy dry gin is made with native pine needles and eucalyptus. The venue also boasts a custom-made fuel grill so you can count on a nourishing meal to fill you up.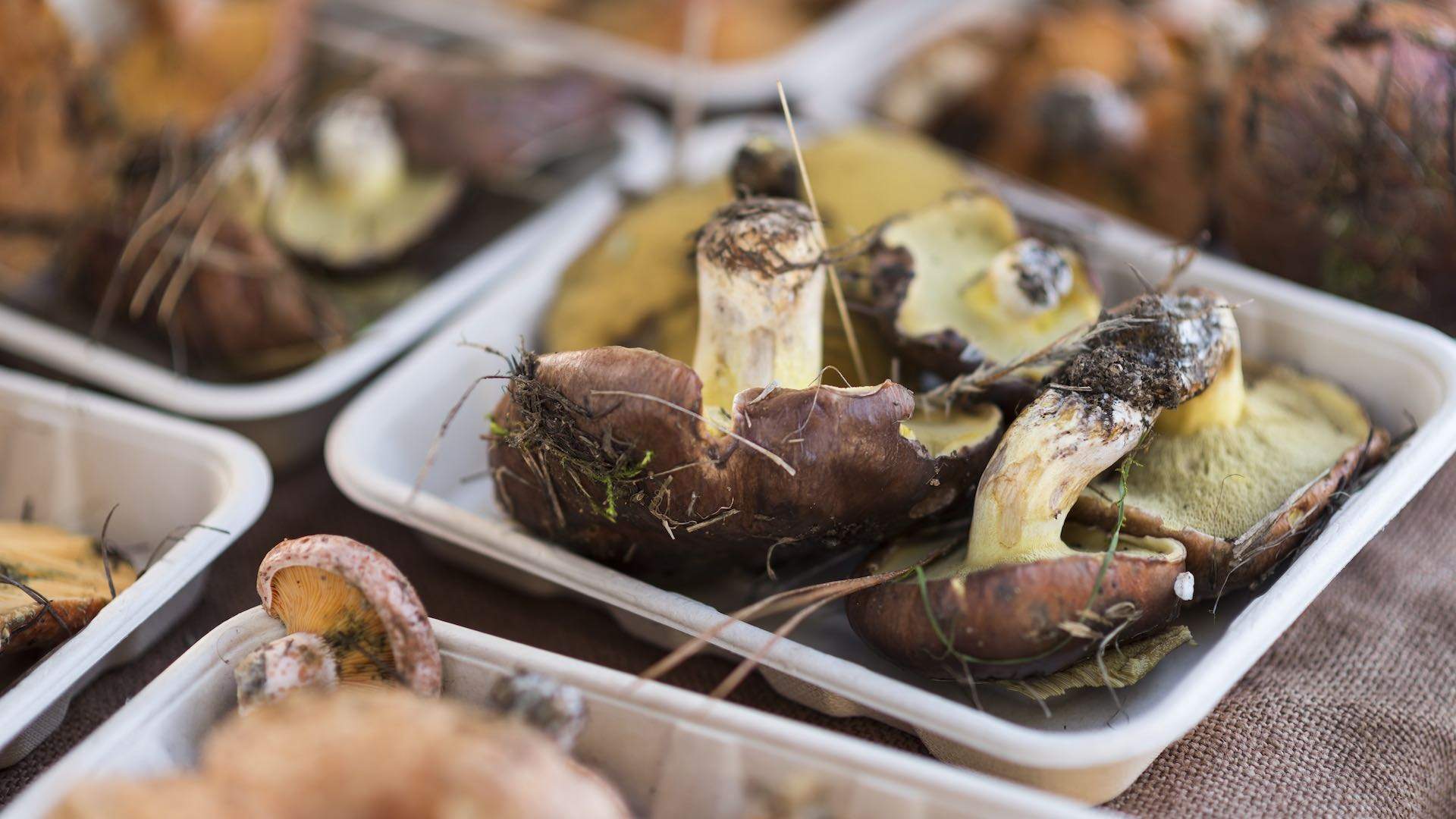 WANDILIGONG AND MUSHROOM FORAGING
If a seven-hour hike is a little intimidating, try this alternative. Start, once again, in the beautiful town of Bright with a mushroom foraging class. They run throughout May (prime mushroom foraging season) at a local cooking school. You'll hunt for local mushies before learning five Italian recipes to make the most of your haul. Then put your new skills to the test on a six-kilometre trek to Wandiligong, a tiny gold-mining town to the south of Bright. In April, the town hosts a seasonal nut festival where the growers of the region harvest and show off their produce, both nut and otherwise. Get on down there for the chestnuts-roasting-on-an-open-fire smell alone.
Make the most of your time in Wandiligong by stopping at some of its other foodie haunts: Wandiful Produce, where you can gather your own freshly fallen chestnuts at this time of year and take a tour of the farm, and Nightingale Brothers orchards, the spot to imbibe fresh apple cider and stock up on edible gifts.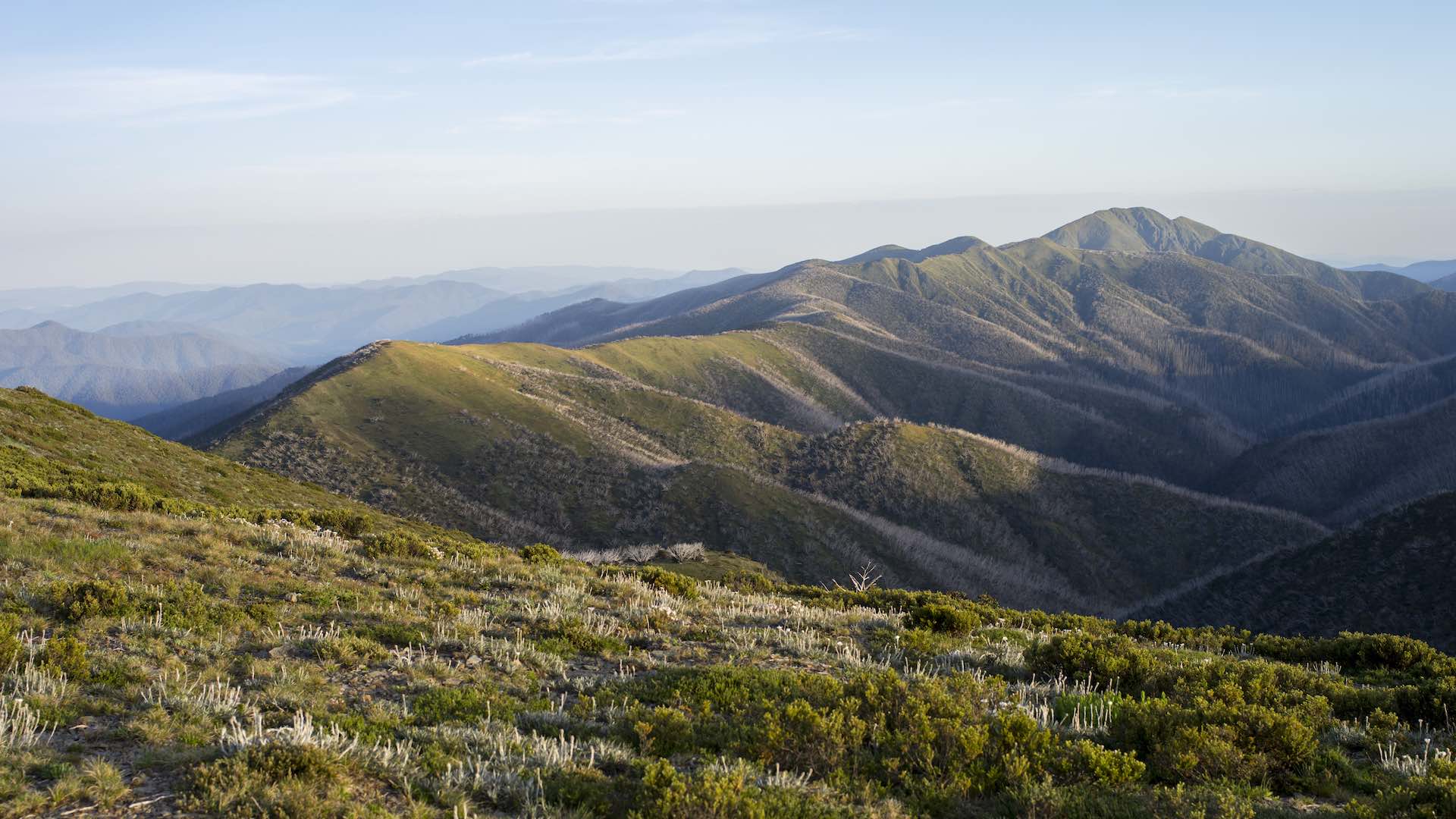 MOUNT HOTHAM AND VIENNA SCHNITZEL
Go properly Sound of Music with an Alps-inspired mountain adventure. Start the proceedings at Zirky's, the Mount Hotham resort founded by Austrian Peter Zirknitzer, who came out here in the 1950s to teach skiing. His family still runs this operation, and their European roots shine through in the dining room, where Austrian-style schnitzel is served on Wednesday nights.
Then, in stark contrast to such luxury, head on down to Mount Hotham and brave the three-day alpine camping trek. It's a 37-kilometre trek from Mouth Hotham to Falls Creek, and autumn is the perfect time to go. It's cold enough to use all that shiny, high-tech camping gear you love, but not so cold that you'll need cross-country skis. The manageable track winds through snow-gum woodlands and snow grass plains, with a few summits and historical sites along the way. This trek requires a bit of pre-planning because of the camping element, but it's well worth it. Consider overnighting at Cope Hut or Dibbins Hut, where there are new camping platforms.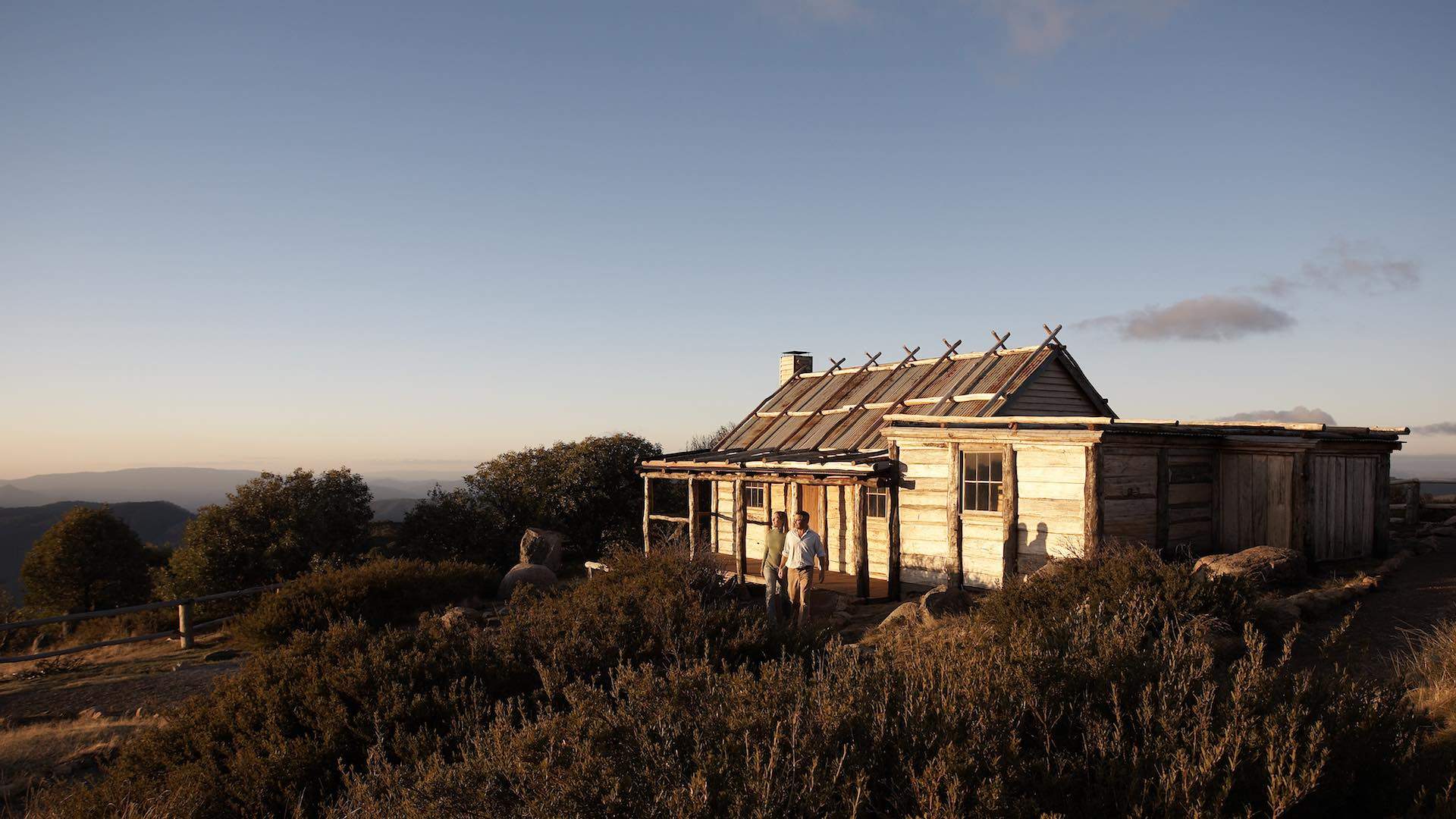 MOUNT BULLER AND A CELLAR DOOR
If you lean more towards the food and wine side of the trek and treat adventure, opt for an easier hike between the twin peaks of Mount Buller and Mount Stirling. The moderate 7-kilometre trail takes about 2.5 hours through pretty snow gum forest. Those seeking truly iconic scenery can take a detour to a nearby cabin, used in the movie The Man From Snowy River.
You'll want to make a stop on your way down Mount Buller at Delatite Wines. Their cellar door serves simple antipasto platters made with local ingredients — a fine accompaniment to the European-style wine and rolling hillside views.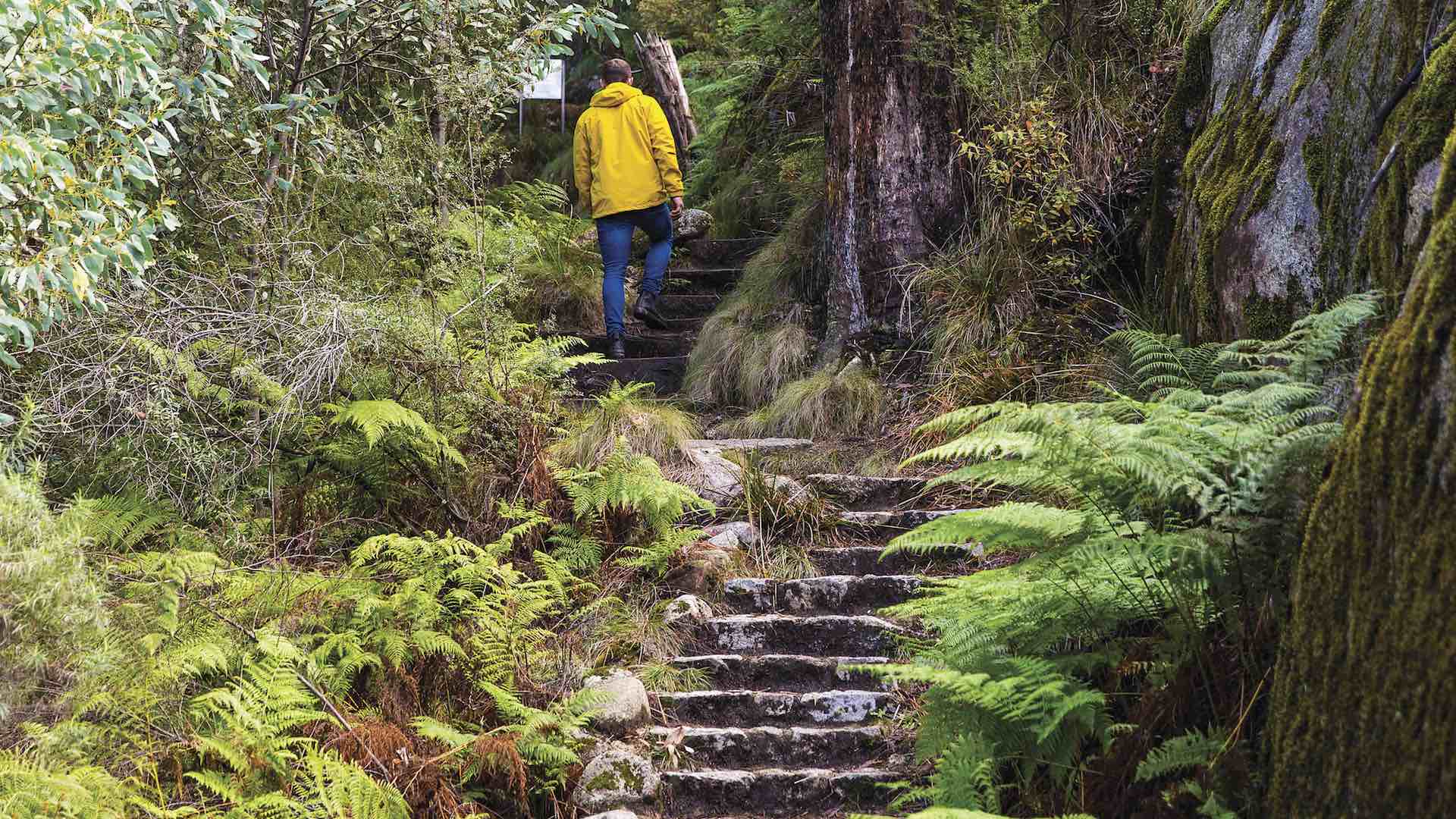 MOUNT BUFFALO AND AN OLIVE GROVE
If you want to get your hands on some local produce, stop by the local olive grove and farm gate at Mount Buffalo Olives. Extra virgin olive oil is, as we all know, the nectar of the Gods, and it doesn't get much better than this. The Mount Buffalo olive vineyard has incredible views of the region. As well as olives and olive oil, they produce lots of tasty treats to fill out a picnic basket.
Once you have your picnic ingredients sorted, head to Lake Catani campground. It's a great picnic destination to gorge yourself on all that freshness, and it's the starting point for plenty of 2-3 hour hikes up Mount Buffalo itself. Mount Buffalo is one of the easier hiking destinations in the High Country, so think of it as more of a digestive stroll than a high-adrenaline slog. For the athletes, there's the Horn Trail 30 minutes away — it's a punishing uphill trek that rewards you with the best views.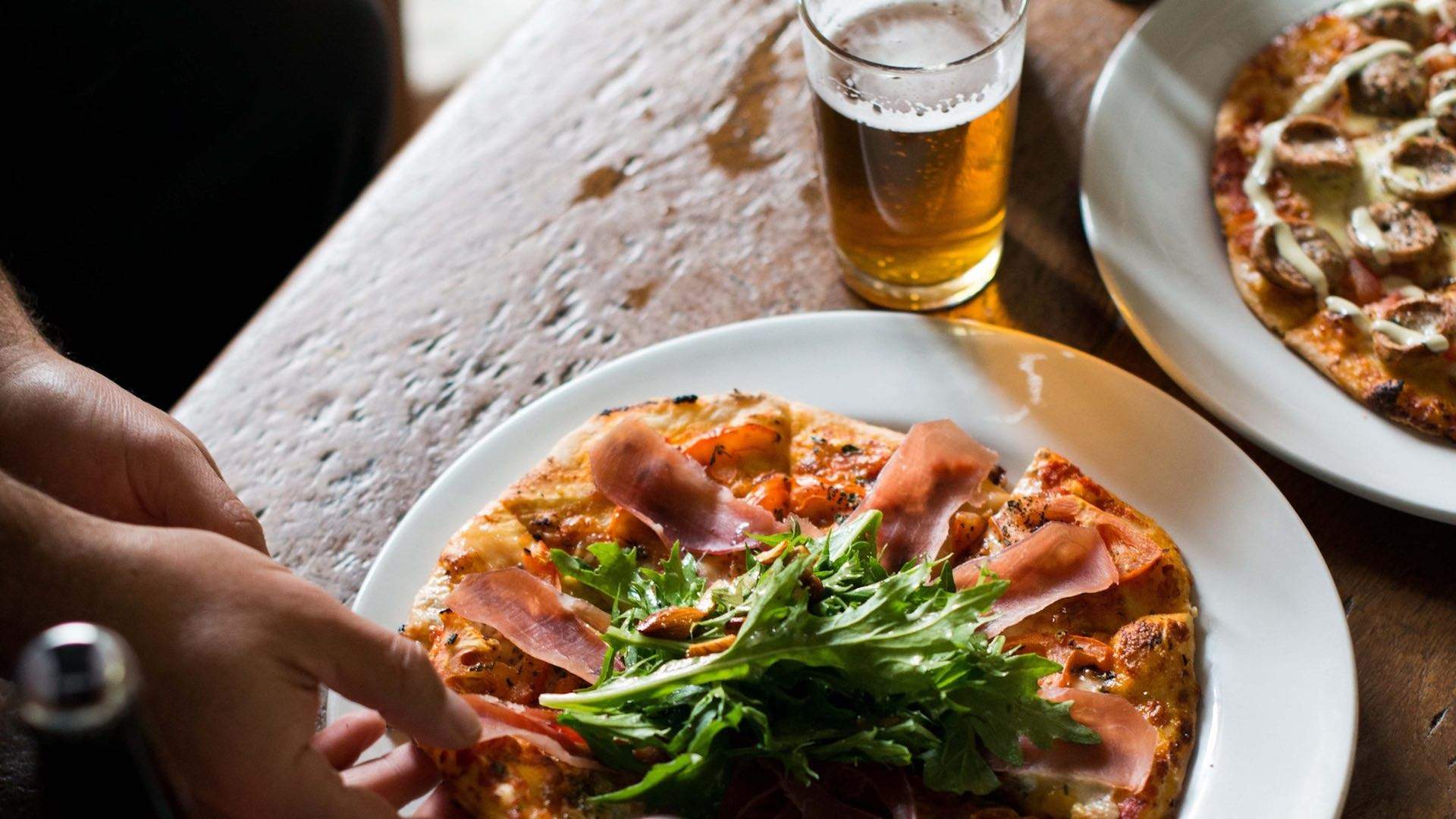 BEECHWORTH AND BEER
If you're interested in the history of the region, head to Beechworth and check out the Gorge Scenic walking tour. This one is a moderate walk (not a hike, so leave the hydration backpack at home for this one) and give yourself a few hours to enjoy it. The trail takes you out of town, through rugged Victorian country and the richest goldfields in Australia then loops back around to finish at the Beechworth Visitor Centre. You'll travel past waterfalls, rugged landscapes, historical sites, goldfields, quarries and bridges. The town of Beechworth also has a rich architectural history that'll leave you feeling like you're in an episode of Aussie-style Westworld. Grab some educational material from the visitor centre to get the most out of the walk.
And when you're all wandered out, head over to Bridge Road Brewers to recover with a chestnut pilsner and roast duck pizza. They make all their small-batch beers on site, while the kitchen specialises in some of the world's other best sources of carbs — pizza and pretzels.

Plan your High Country getaway by visiting the Wander Victoria website and discover more of the autumnal delights across regional Victoria before the season is out.
Published on March 29, 2018 by Imogen Baker