TRAVEL & LEISURE
A Guide to Relaxing in Margaret River
Retreat and replenish where the vineyards meet the sea.
A Guide to Relaxing in Margaret River
Retreat and replenish where the vineyards meet the sea.
---
in partnership with

Boasting first-class wineries, coastline, bushland and surf beaches, Margaret River has more than earned its reputation as one of Australia's most beautiful places to explore. It's a region where you can go mountain biking along twisty old logging tracks, seek out Australia's megafauna fossils at Mammoth Cave and visit Busselton's 8-metre-deep Underwater Observatory — all in one action-packed day, should you choose.
If it gets too much or you're due a little 'me time', Margaret River has just as much to offer those who want to wind down and experience some of the finer things in life. From sampling the wares at one of the oldest wineries in the area to sitting in jacuzzi-like natural spas or simply watching a beautiful sunset over the ocean, the region has no shortage of bounties in the self-care department.
We've teamed up with Virgin Australia to pick out five of the region's most relaxing activities for when you need to take it easy.

WATCH THE SUNSET AT SURFERS POINT
A ten-minute drive from the main town of Margaret River, Surfers Point in Prevelly is one of the best surf beaches in Australia. But it's not only the waves that draw people to its white shores; well equipped with viewing platforms and benches, Surfers Point is also one of the best spots around for admiring the stunning pinks, oranges and reds of a sunset over the ocean. For those who want next-level sensory delight, pack a picnic basket with local wine and cheese to enjoy while you take in the views. Trust us, you won't regret it.
Surfers Point Road, Prevelly

INJIDUP NATURAL SPA
Nothing says serenity more than a secret natural spa. Found at the end of an unmarked gravel path located near the carpark at the end of Wyadup Road in Yallingup, Injidup (or Wyadup) Spa is a natural rock pool with amazingly clear water that bubbles up like a jacuzzi as waves from the ocean are pushed through the crevasse. Now that the word is out, it's not quite the secluded spot it used to be, but if laying your tired body against the warm rocks while water foams and flows around you appeals to you as it does to us, it's worth a visit.
Wyadup Road, Yallingup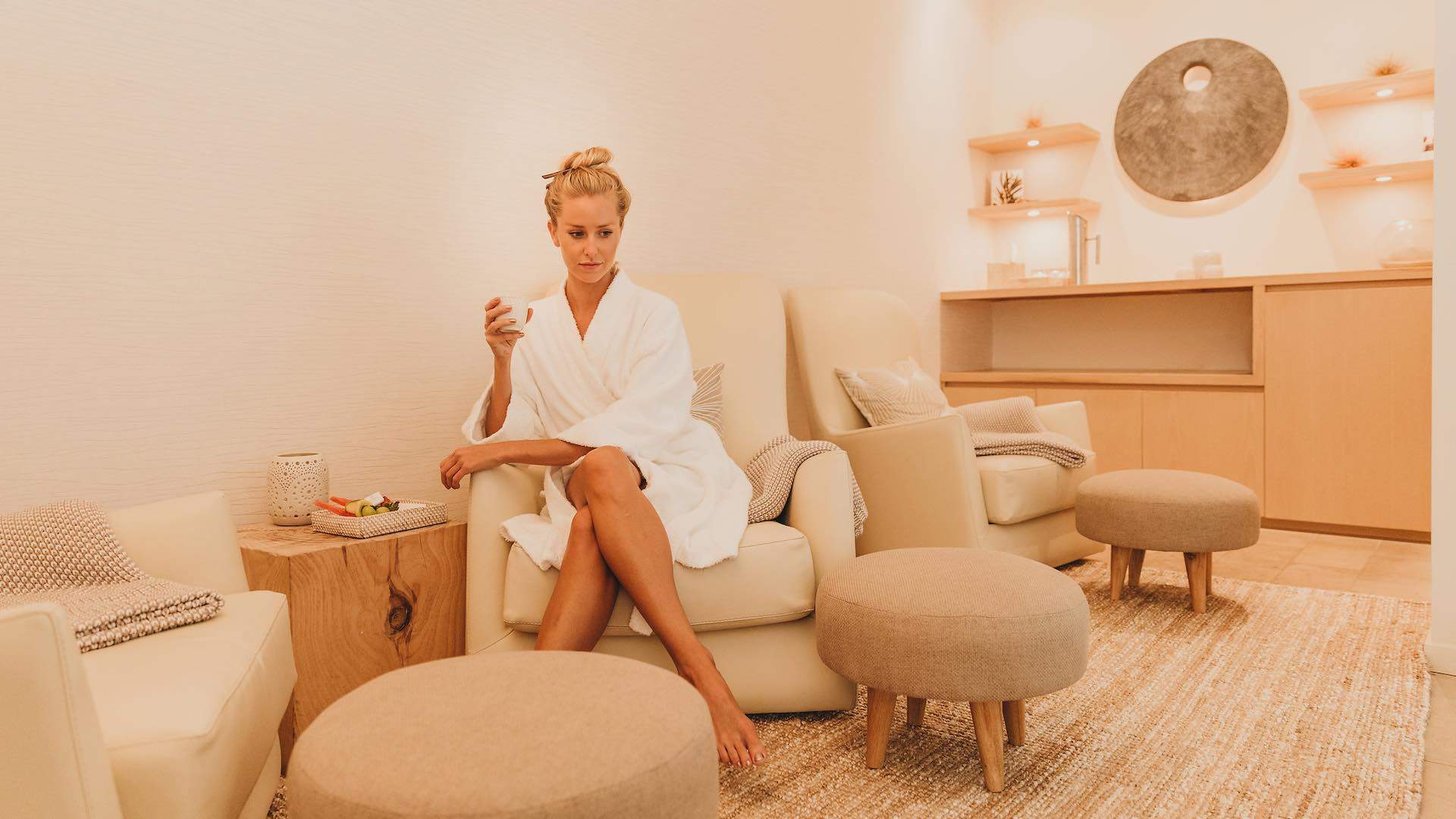 TREAT YOURSELF TO A MASSAGE AT BODHI J
Nestled in the cliffs above Injidup Beach and offering panoramic views of the Indian Ocean, Bodhi J at Injidup Spa Retreat will have you feeling nurtured and nourished from the second you arrive. Treatments range from body wraps to mineral facials and spa baths, but the Li'Tya Marta Kodo rock massage is a signature. Inspired by Aboriginal Australian techniques for realigning energy flow, they apply hot stones to your body's pressure points in a rhythmic massage that'll have you feeling so boneless you'll be floating on air long after it's over.
31 Cape Clairault Road, Yallingup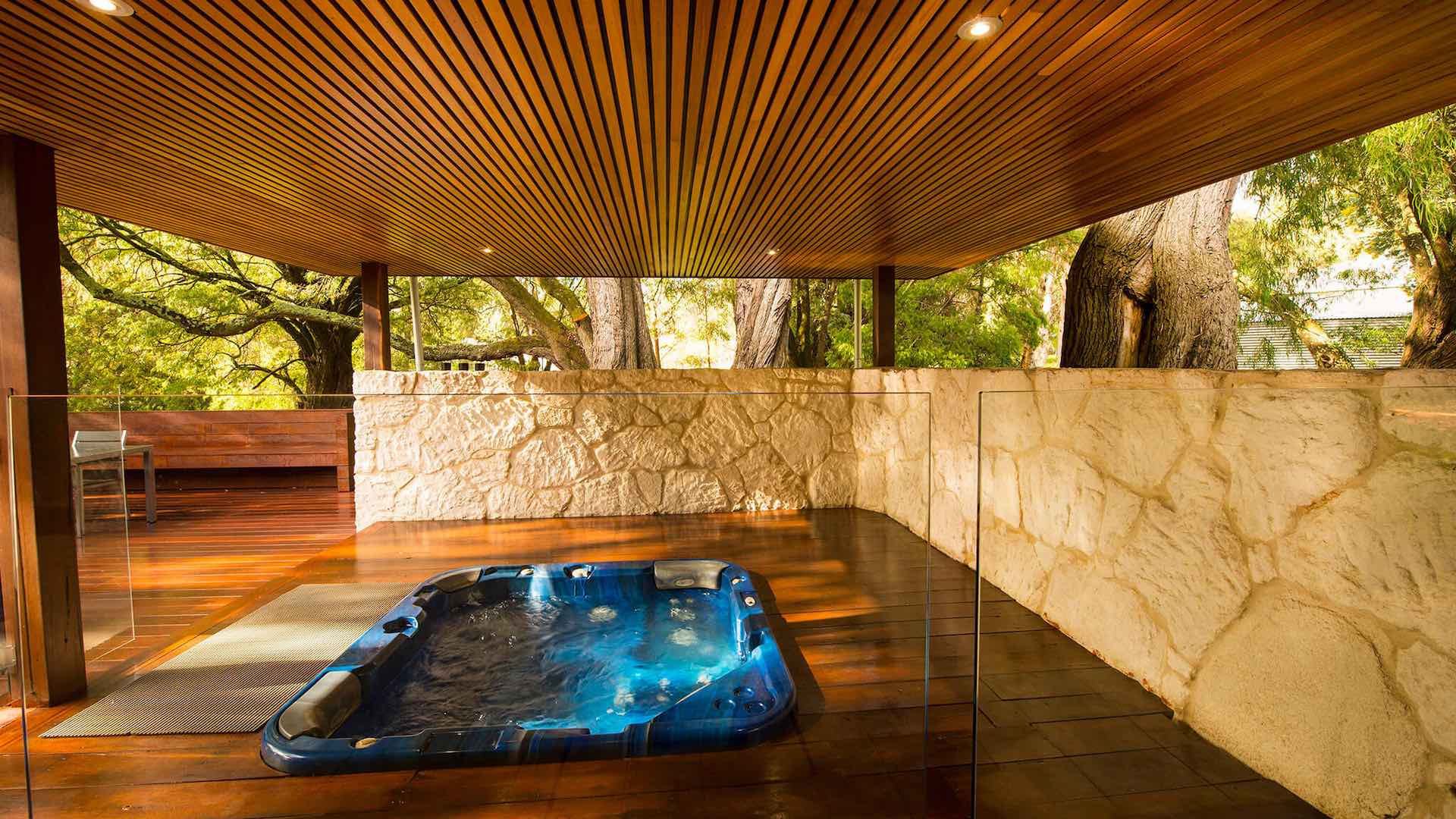 STAY IN A LUXURY VILLA WITH YOUR OWN PRIVATE SPA AT THE LOSARI RETREAT
Fancy being surrounded by 100-year-old peppermint trees while you sip champagne in a hot tub overlooking a pristine lake? Then the Losari Retreat is the place for you. Set on 27 hectares of lush greenery, the boutique hotel is only an eight-minute drive from the Margaret River town centre but makes you feel transported to a secret country escape much farther away. The four limestone villas each have their own private outdoor spaces with spa baths, as well as cosy lounge areas and fireplaces that are perfect for when the weather gets a little cooler. And as if that wasn't enough, there are also in-villa spa treatments and massages for when you really need pampering.
498 Osmington Road, Margaret River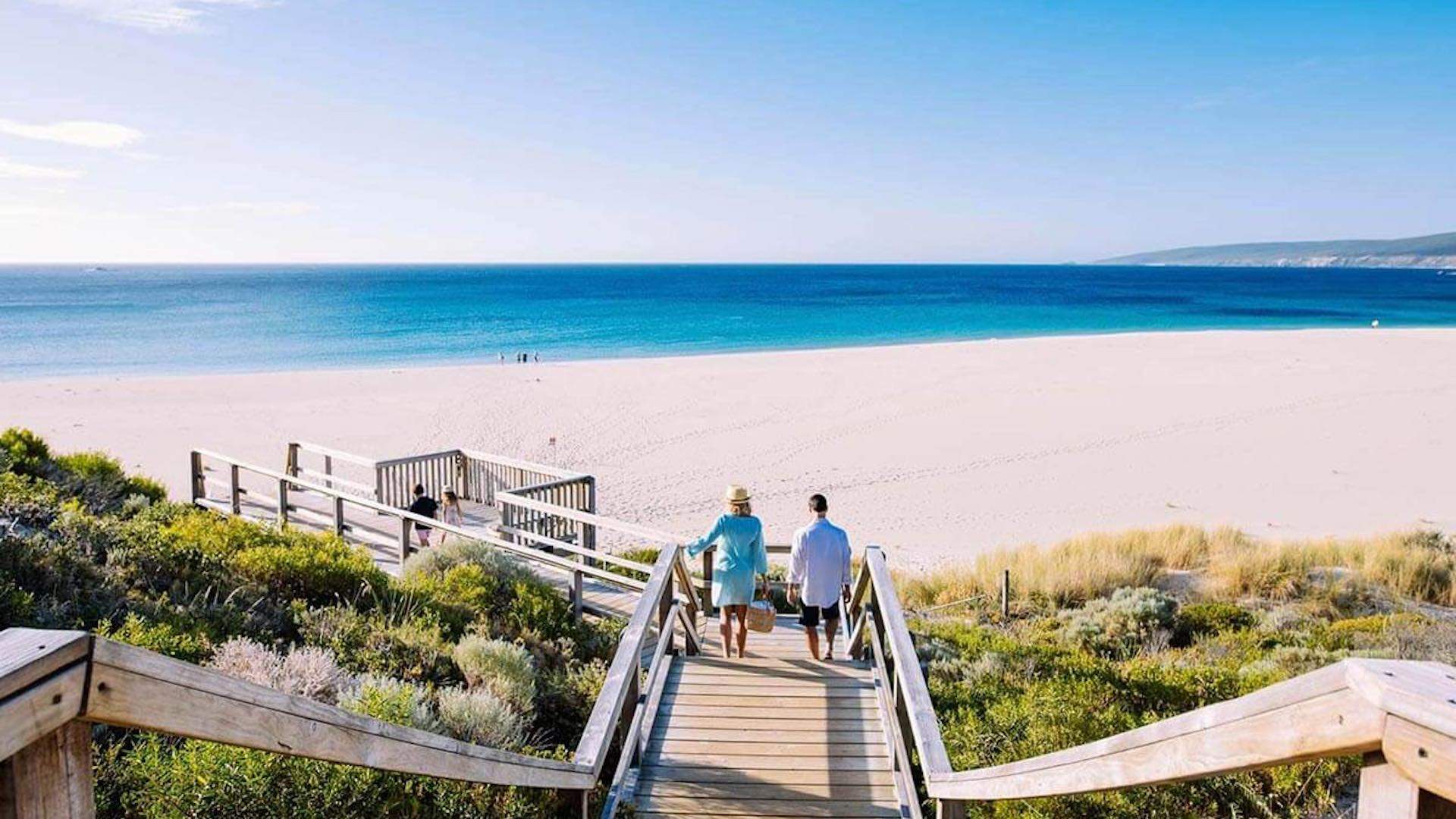 HIKE A PORTION OF THE FAMOUS CAPE TO CAPE TRACK
White-sand beaches, clear blue waters, rugged cliffs — Margaret River is filled with showstopping scenery, and there's no better way to enjoy it than by hiking a portion of the famous Cape to Cape Track on one of Walk into Luxury's guided tours. Along the way, you'll explore the likes of surfer favourite Redgate Beach, bush bash through Boranup Karri Forest and witness spectacular ocean views at Canal Rocks. Once you've satisfied your sense of adventure, it's time to do the same for your appetite, via gourmet platters, lunch hampers and a particularly indulgent midday meal at Vasse Felix, Margaret River's first vineyard and winery. Try the grilled marron; you won't be disappointed.

To effortlessly get your retreat in Margaret River rolling, check out Virgin Australia's holiday packages — which offer everything from chilled-out cottages to kitted-out resorts.
Top image: Injidup Spa Retreat.
Published on May 06, 2019 by Eleanor Scott