FOOD & DRINK
A Trek and Treat Guide to the Murray River Region
Earn these waffles with a walk through a billabong, mining town or red gum forest.
A Trek and Treat Guide to the Murray River Region
Earn these waffles with a walk through a billabong, mining town or red gum forest.
---
in partnership with

There are lots of reasons to spend the day hiking along the Murray River in autumn. The weather is perfect and the air is crisp. It's not so cold you have to wear thermals and not so hot you have to dash from shade-patch to shade-patch. You have the glory of nature, of course — and not regular glory but autumnal glory, which studies show is up to 45 percent more glorious than regular nature.
But the ultimate best thing about hiking in autumn? The seasonal food that crops up in country restaurants. After a big day hiking, there's nothing better than cosying up to a big, hearty meal. We've paired some of the best hikes around the Murray River with the tastiest treats to indulge in after you return to civilisation.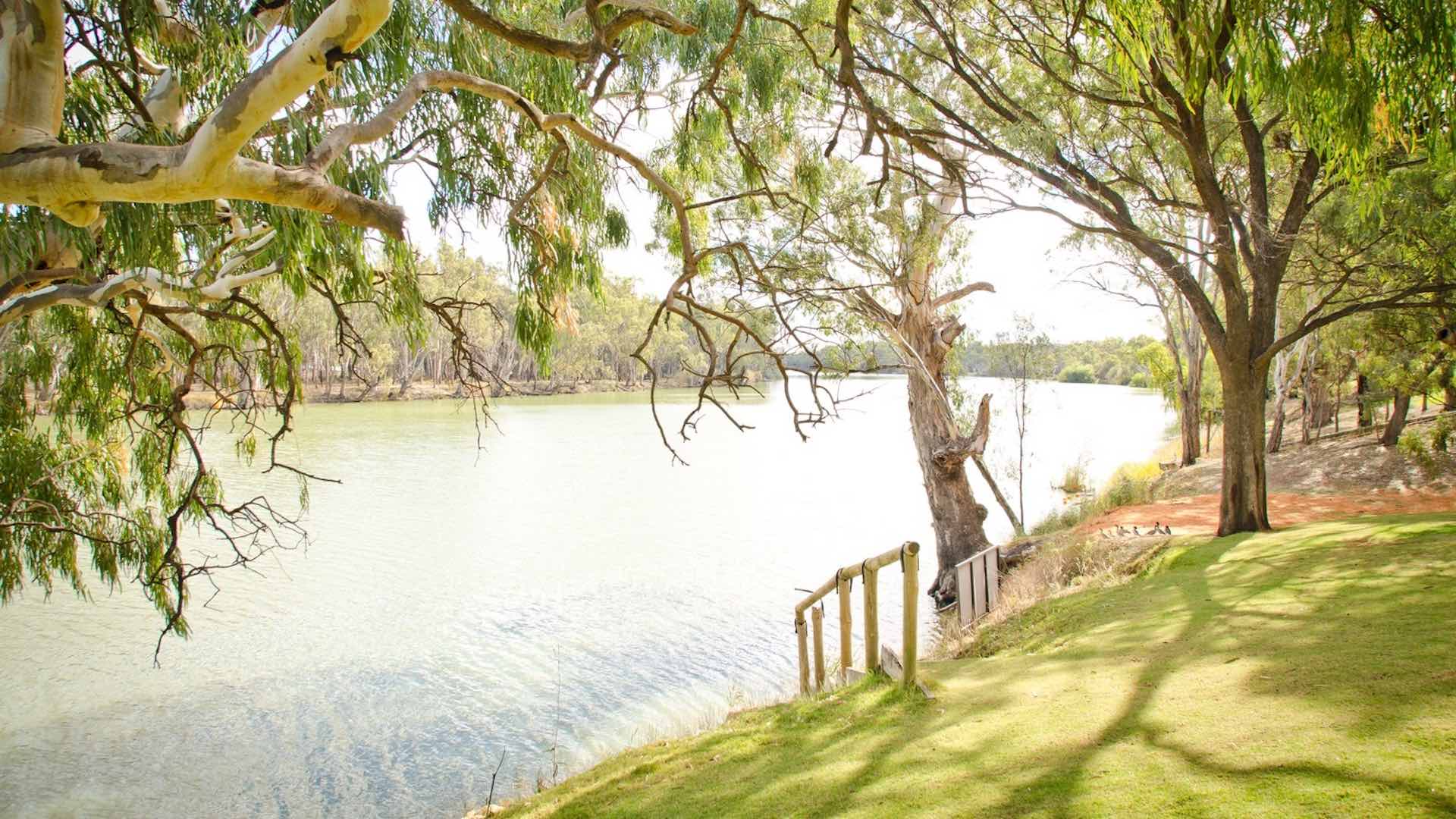 WANDER THROUGH A BILLABONG THEN A WINERY
Mildura is the perfect autumn hiking destination for those of us who also love to eat. It sits alongside a natural billabong that was further irrigated when the region was settled, making it an incredibly fertile food bowl and winery region.
Head to the Kings Billabong Walk car park, just north of town, and do the 4-kilometre loop. It's an easy, scenic walk through varied bushland and wetlands. Keep an eye out for wildlife (ducks, spoonbills and kingfishers can be seen on the billabong, doing their thang) and at Psyche Bend, you'll see the original pump house that irrigated the region. Once you've worked up an appetite, head over to Trentham Estate Winery, located on the other side of the wetlands and get a taste of the fresh produce from the region. The winery has an award-winning restaurant, with a balcony overlooking the mighty Murray, open for lunch (12pm–3pm). Alternatively, enjoy their excellent cellar door and charcuterie boards before taking a stroll through the grounds.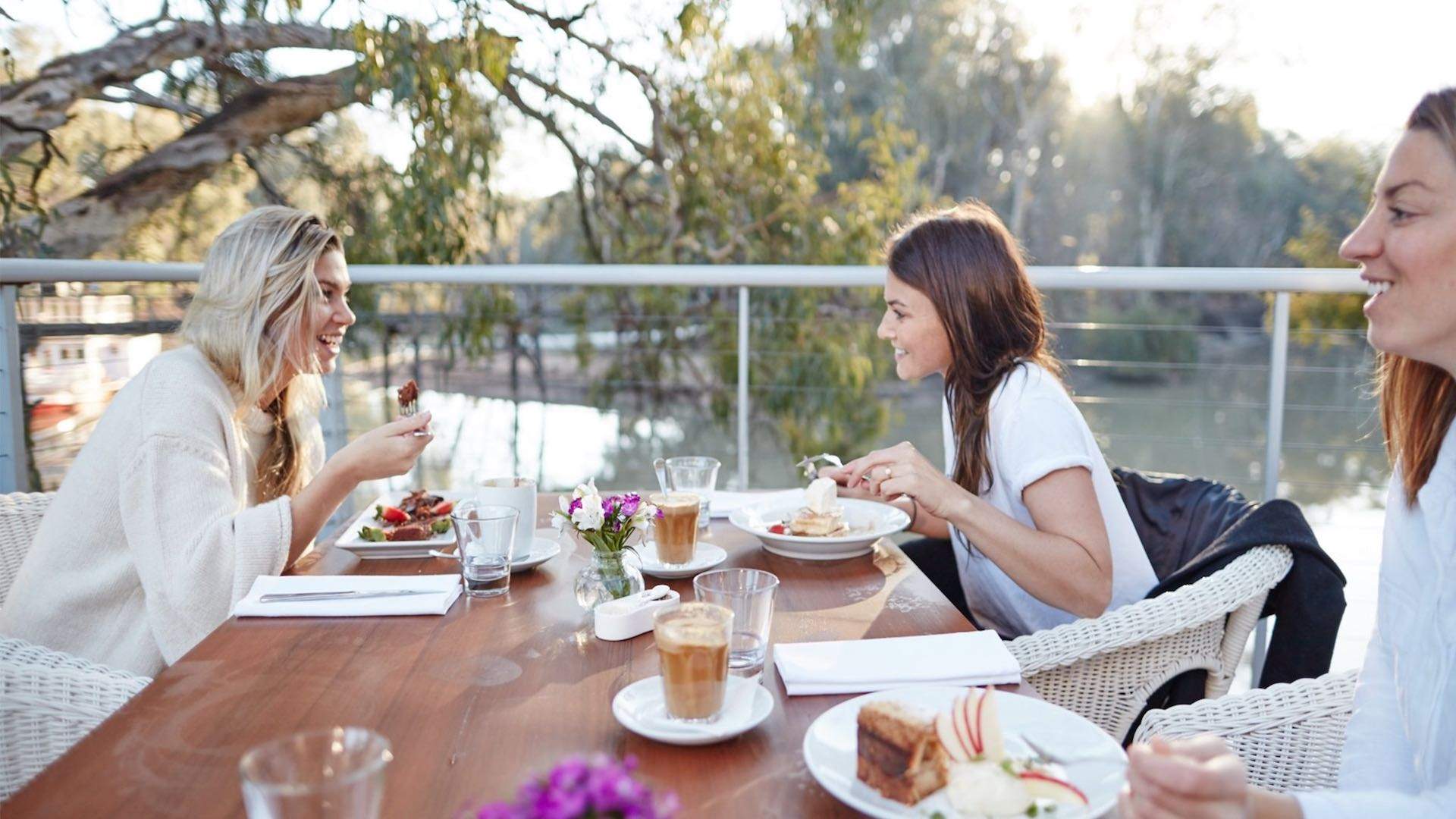 EXPERIENCE COUNTRY LIFE WITH A PUB MEAL AND HISTORICAL RIVER WALK
There are lots of historical towns dotted along the Murray River, and Swan Hill is one of the quaintest examples. The River Walk starts just north of the town centre and winds for 4.5 kilometres down the river. It takes you on a journey through the town and the Indigenous history of the region. It's a flat, easy walk that'll take you about two hours.
When you eventually make it back to town, you have some classic country-town food options. For a lighter snack, head to Spoons Riverside and grab a coffee on the river. Or head to one of the many country pubs (try the Commercial Hotel or the Federal Hotel) for a nostalgic pub dinner. It's the perfect way to enjoy a brisk autumn night. Parma and a pot, anyone?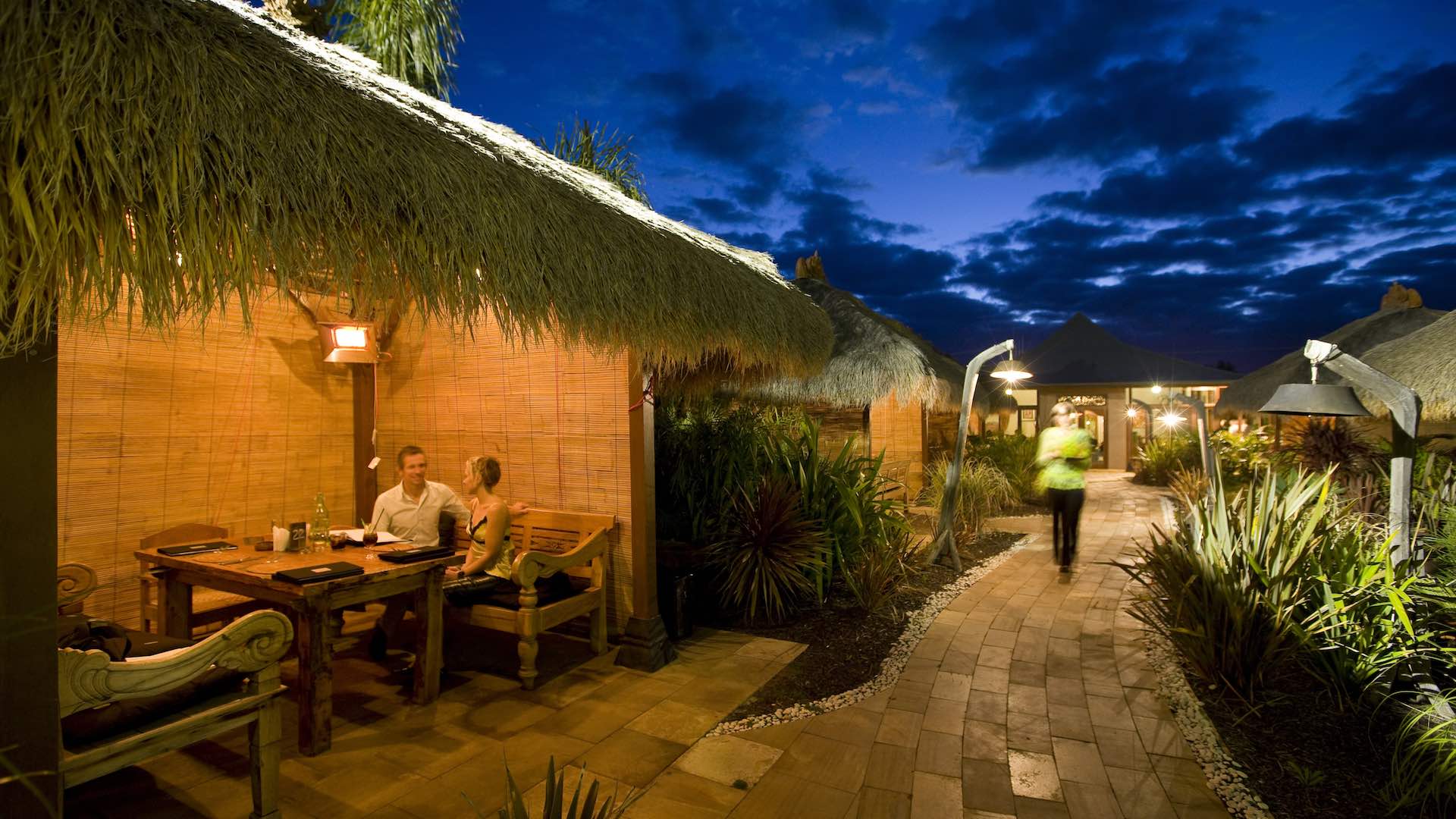 TEST YOUR STAMINA AND SPICE TOLERANCE IN SWAN HILL
If you're in the Swan Hill region and looking for a more intense hiking experience, head south down the Murray and try the Koondrook Red Gum Forest Walk instead. The full walk is a doozy — 13 kilometres of beautiful red gum forest and wetlands in the Gunbower State Forest. It's best to do it in autumn otherwise you'll work up quite a sweat. Keep your eyes peeled for kangaroos, broad-shelled turtles, and giant banjo frogs, which come out at dusk. There's a shorter 9-kilometre walk too, but both paths are relatively flat and easy-going.
Afterwards, we recommend heading back up the road to Swan Hill and checking out Java Spice. It's an incredibly cute, kitschy little Balinese restaurant, with flavoursome food and a relaxing outdoor setting. Stretch out your tired limbs and indulge in a fruity cocktail (you've earned it).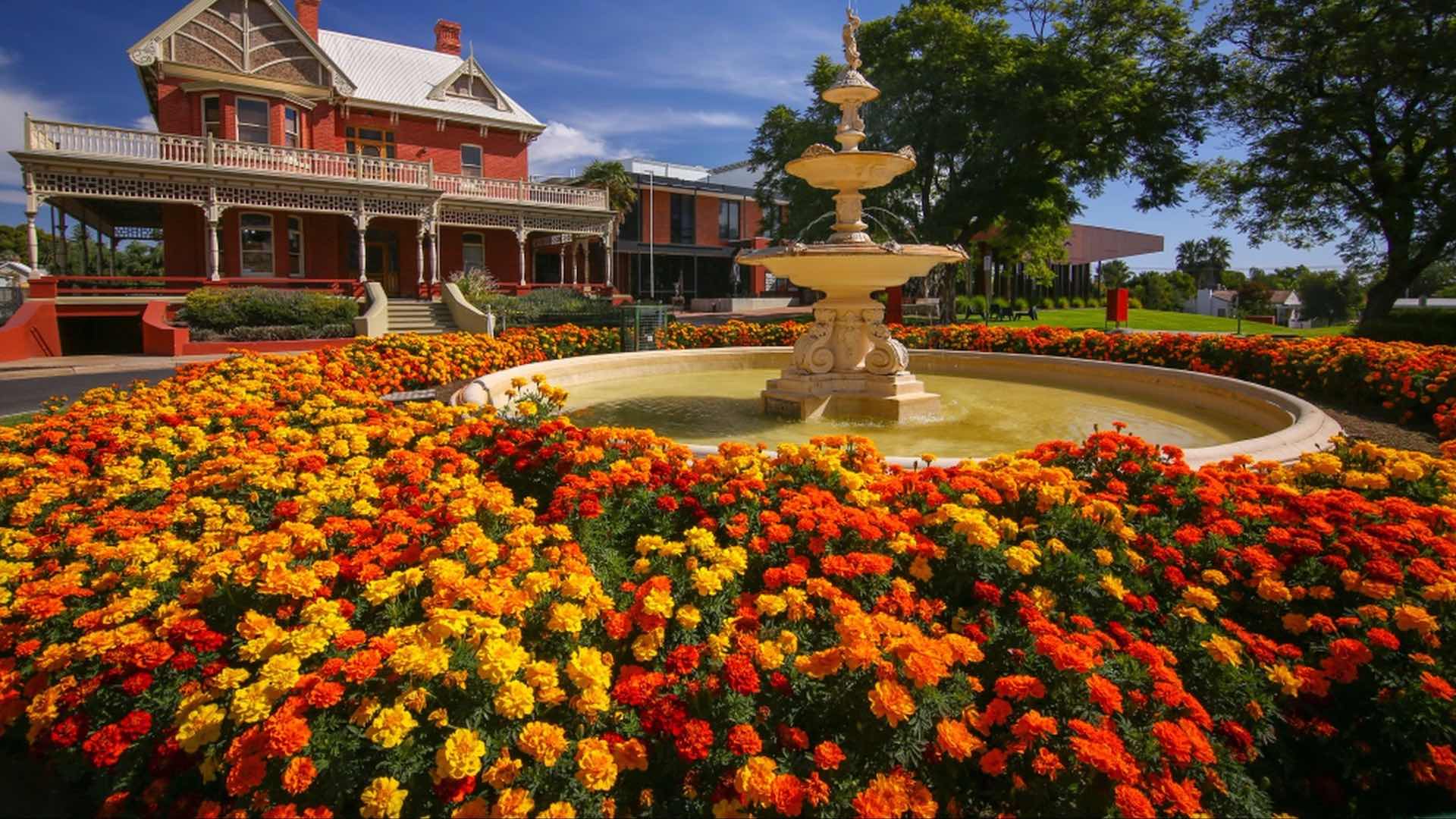 TAKE TIME OUT FOR COFFEE, CAKE AND ART DECO IN MILDURA
Start with morning tea at the beautiful Mildura Arts Centre. The centre started as a classic country house and now has a contemporary wing. Grab morning tea in their outdoor cafe to fuel you for a day of sightseeing.
The sculpture park is the perfect setting for a digestive stroll. Mildura has run a sculpture contest since 1961, so their sculpture game is on point. Wander through the grounds to kick off your walking tour. It's a self-guided tour, so you can go at your own pace while taking in the art deco architecture of Mildura.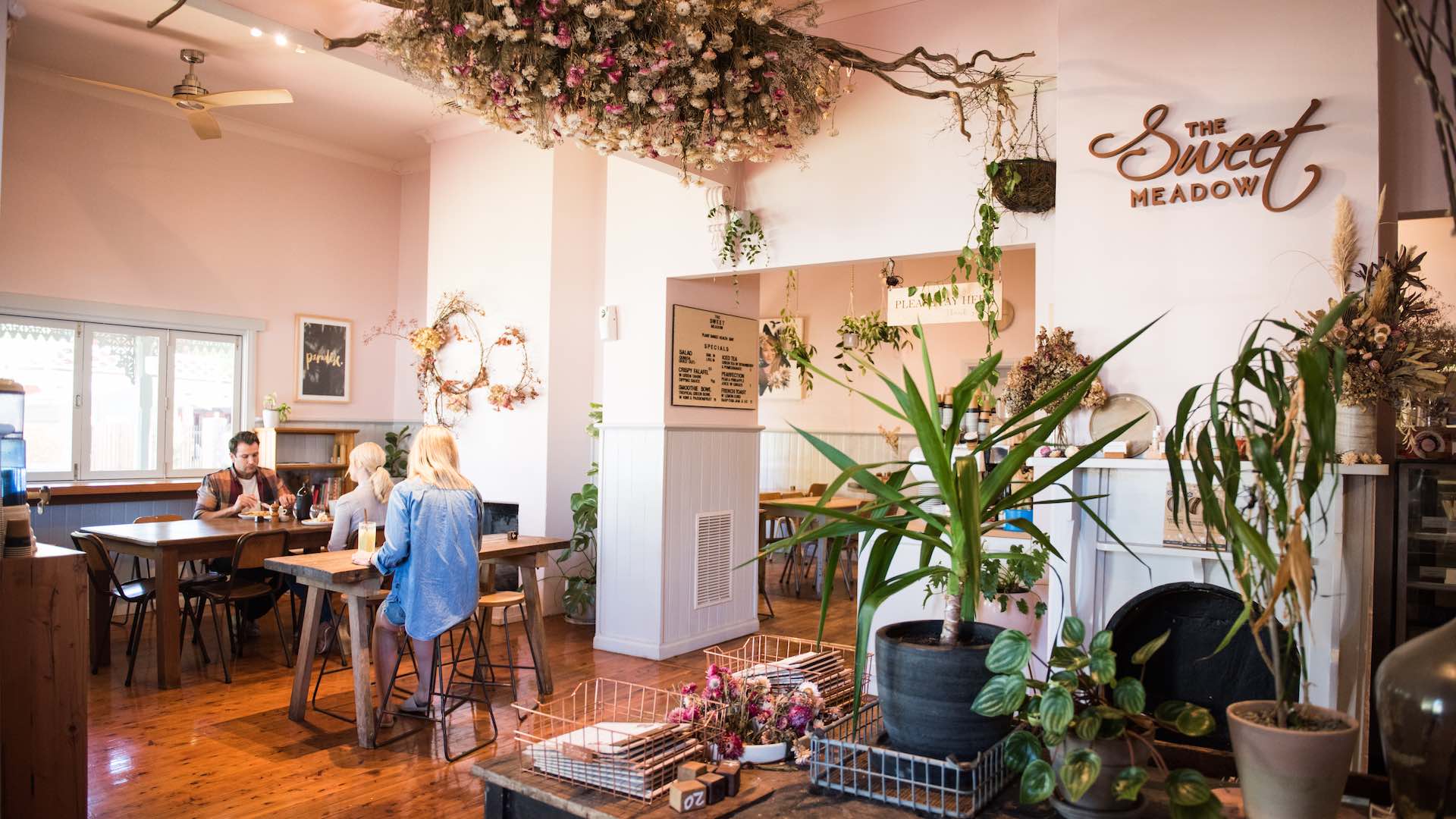 EAT YOUR WAY THROUGH ECHUCA ON A CULINARY TOUR
You have a few options for treating yourself in Echuca Moama. Start with a coffee at 7 Beans Coffee on High Street, but don't linger for long, because there are a few more stops on your culinary tour before you're done. Stop in at The Sweet Meadow down the road. It's a cute cafe with an entirely vegan menu. We recommend the creamy avocado served with pesto and spelt sourdough.
When you're done, head over to Beechworth Bakery and stock up on sweet bakery treats for your afternoon adventures. From there, head out to Waaia, where you'll rendezvous with Southern Side Eco Tourism. They organise adventure forays into the Barmah Millewa Forest National Park. With their help, you can go kayaking or hiking deep in the national park with all the trimmings (but be sure to organise ahead of time).

For more information on the autumn experiences on offer in the Murray region and across the state, head to the Wander Victoria website.
Published on March 29, 2018 by Imogen Baker