A Weekend Road Trip Guide to Bendigo and the Goldfields
With plenty to see and do, Central Victoria's historic Goldfields region might just be your new favourite road trip destination.
in partnership with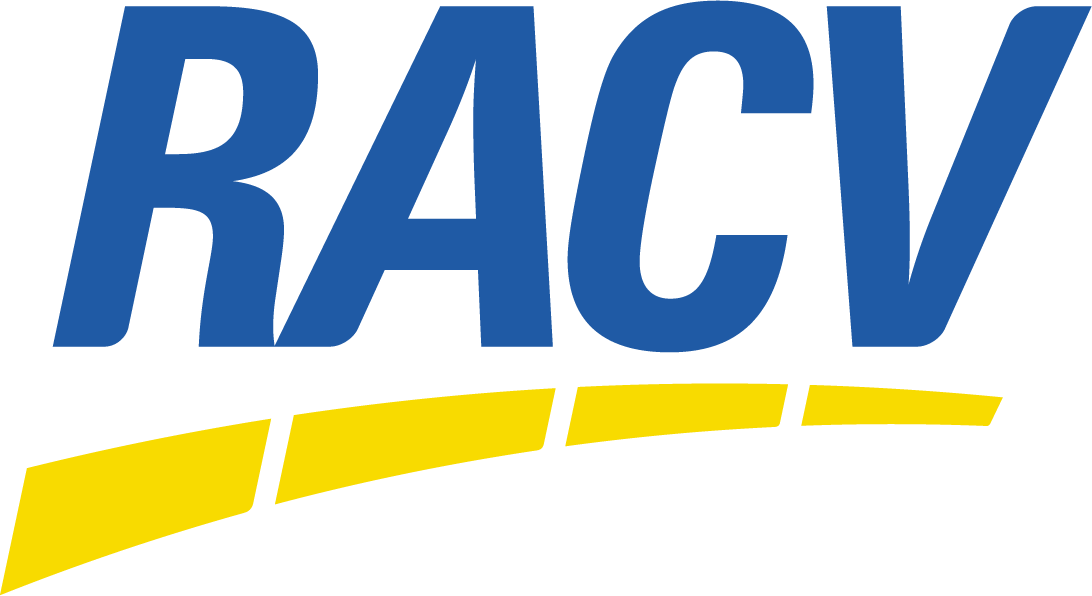 Bendigo was once the richest city in the world, but you don't need huge chunks of gold seeping out of the ground to justify your visit. The Goldfields region is home to an impressive collection of cultural destinations, dining institutions and boundless natural landscapes, meaning you'll undoubtedly return home from this historic region with more than a few nuggets to share with your pals.
Whether venturing deep underground or lazing away an afternoon at a sprawling winery, you're spoilt for choice when it comes to loading up a weekend here with awesome activities. With the help of our Victorian road trip partner RACV, we've picked out some of the must-dos to ensure you experience a countryside cruise like no other.
And don't forget — if you're planning on having a drink, make sure there's a designated driver to keep you safe on your travels.
HEAD BACK TO THE GOLD RUSH ERA
Like many of Central Victoria's great communities, Bendigo was founded as a booming gold rush town in the 1850s following the discovery of gold. You can take in this alluring history with a trip to the Central Deborah Gold Mine, a fascinating underground mine that sees brave souls delve 61 metres below the surface.
The charming town of Maldon (pictured above) showcases even more of this wonderful history. Situated 40 kilometres southwest of Bendigo, this community serves as a portal back into the gold rush era, with splendidly preserved period-specific homes and shopfronts lining the streets. But with many gourmet experiences housed in and around this age-old streetscape — like the monthly farmers markets showcasing local growers and producers — Maldon offers far more than just nostalgia.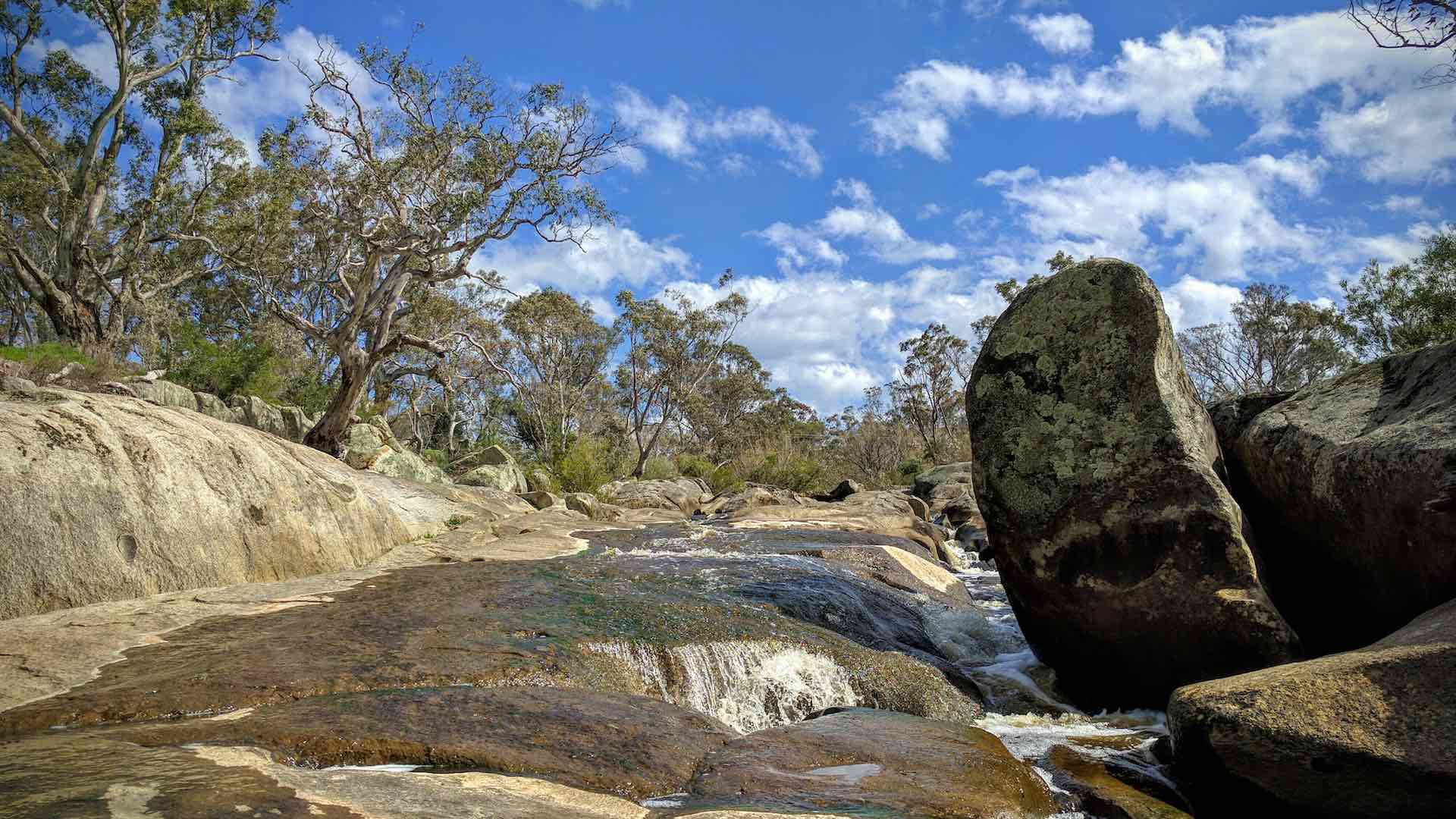 RELAX IN A ROCKPOOL
Whether you've delved into the region's subterranean mines or spent the day completing a section of the epic Goldfields Track, ending the day at The Cascades will leave you feeling positively rejuvenated. Located in Metcalfe — a tiny town 50 kilometres from Bendigo — this series of rockpools and swimming holes adjacent to the Coliban River is a great al fresco escape.
With hiking trails and picnic tables running alongside this serene spot, this pocket of countryside is best enjoyed with a freshly packed lunch. If you're seeking another scenic swimming destination, Turpins Falls is just a 15-minute drive away in Langley and features a spectacular natural pool where the Campaspe River crashes over a 20-metre-high cliff face.
DISCOVER BENDIGO'S CULINARY PLAYGROUND
Bendigo isn't just about history and nature — it's now one of Victoria's best places to eat. If you're willing to splash out, Masons of Bendigo's use of small-scale local produce is delightful. Housed inside an old glass factory, the restaurant's stripped-back decor is an elegant contrast to the kitchen's artful dishes.
A short walk away, The Dispensary is the ideal spot to get your fix of modern Australian cuisine, and boasts a standout beer, wine and cocktail list that is perfect for pairing. For fans of smoked meats, The Woodhouse, which lays claim to being Bendigo's only dedicated steakhouse, partners with the region's top producers to serve sumptuous cuts prepared on a redgum chargrill.
EXPLORE GOLDFIELDS' WINE COUNTRY
It's not just gold that the ground in this part of Victoria is good for. With the area's soil renowned for its volcanic basalt and sandy gravel, Central Victoria has produced some of the country's top bottles of shiraz and cabernet sauvignon, with the first grapevines planted here in 1856.
The Goldfields is home to over 60 cellar doors but, for arguably the most luxurious experience in the region, head to Balgownie Estate (pictured above). This sprawling estate features a 33-hectare vineyard alongside modern accommodation, exceptional dining and a day spa. Also found in these rolling hills is the Sandhurst Ridge Winery, a long-standing vineyard with a heritage that traces back to the sunny valleys of northern Italy.
VISIT A VIENNESE COFFEE HOUSE
The clue is in the name at Das Kaffeehaus, a Viennese-style coffee house that presents hearty Central European flavours direct to the streets of Castlemaine. Led by Edmund Schaerf and Elna Schaerf-Trauner, who are continuing a decades-old family history of coffee roasting and blending, Das Kaffeehaus is where you can find Teutonic temptations like schnitzel, goulash and wurst served with fresh sauerkraut and pickles.
Naturally, the coffee here is also unbeatable, with the on-site small-batch roastery delivering a satisfying blend. With marble countertops, Thonet chairs and dark wood accents decorating this captivating space, Vienna's culinary customs are well and truly alive on the streets of Castlemaine.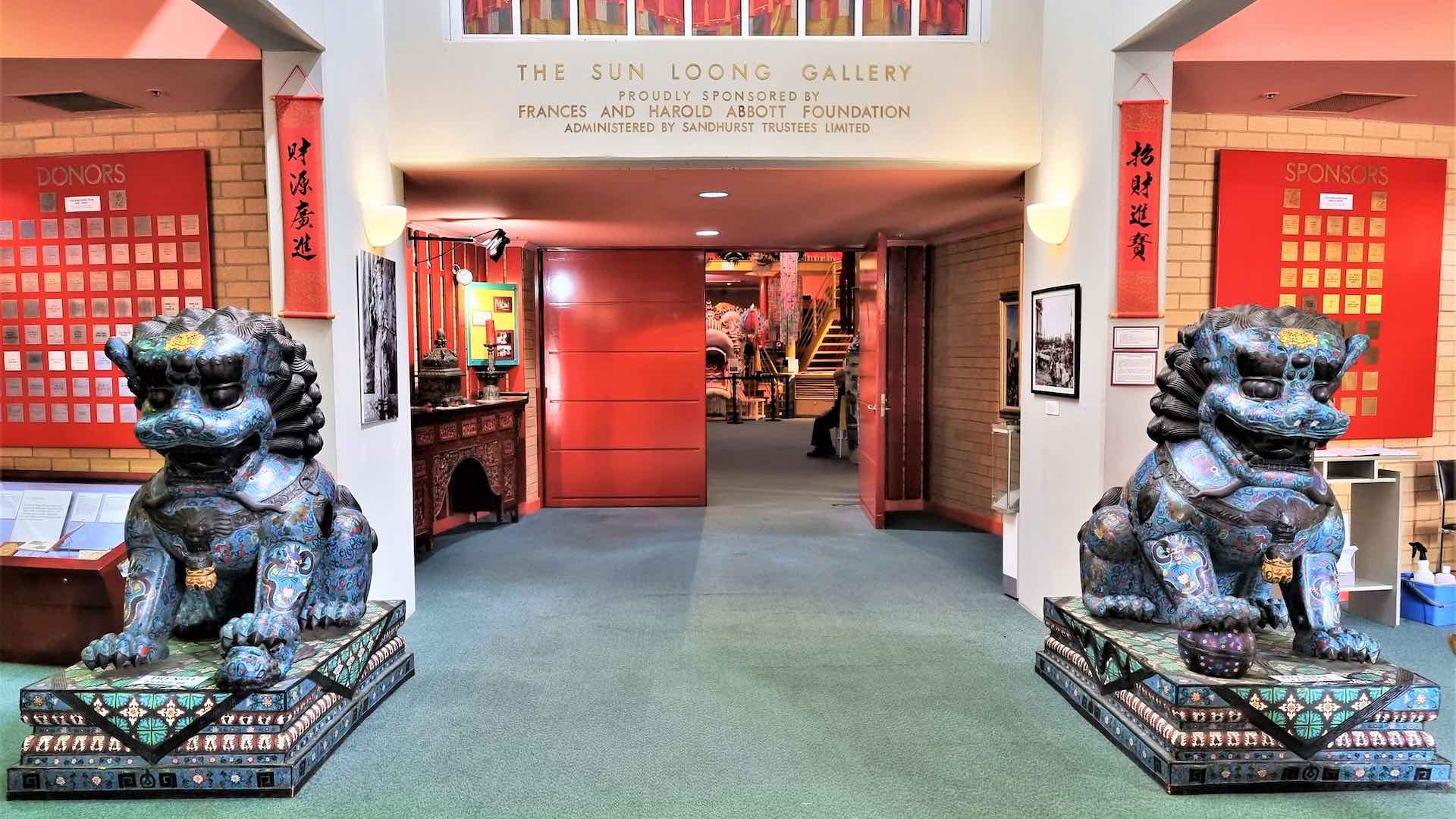 DIVE INTO BENDIGO'S MULTICULTURAL HISTORY
You can't appreciate Bendigo's extensive history without understanding the influence of Chinese migrants. With miners and merchants arriving from all corners of the globe throughout the 19th century to strike it rich on the goldfields, the significant Chinese community played a crucial role in shaping the city's foundations that remain so beloved today.
The Golden Dragon Museum captures this proud chapter of region's multicultural history through a 30,000-strong collection of artefacts, textiles, photographs and more. The site also houses a lovely tearoom, a gift shop and the Yi Yuan Gardens, a peaceful oasis based on Beijing's Imperial Palace.
RIDE THE BLUES TRAM
The music scene in Bendigo is a lively one, thanks to its wealth of homegrown talent as well as the popular Bendigo Blues and Roots Festival, which launched in 2011. Road trippers who love a foot-tappin' sing-along can experience the region's best talent in an entirely new setting, with a ride through town on the historic Blues Tram.
Departing from Central Deborah Goldmine, your journey on this old-fashioned streetcar lasts for 2.5 hours, with cold beers and tasty snacks served while local performers play up a storm. With stops at storied destinations like Joss House, this unique experience is a great way to take in the cultural side of Bendigo.
The next sessions aren't happening until November but, before then there are a number of other tours you can take while riding Bendigo's historic tramlines.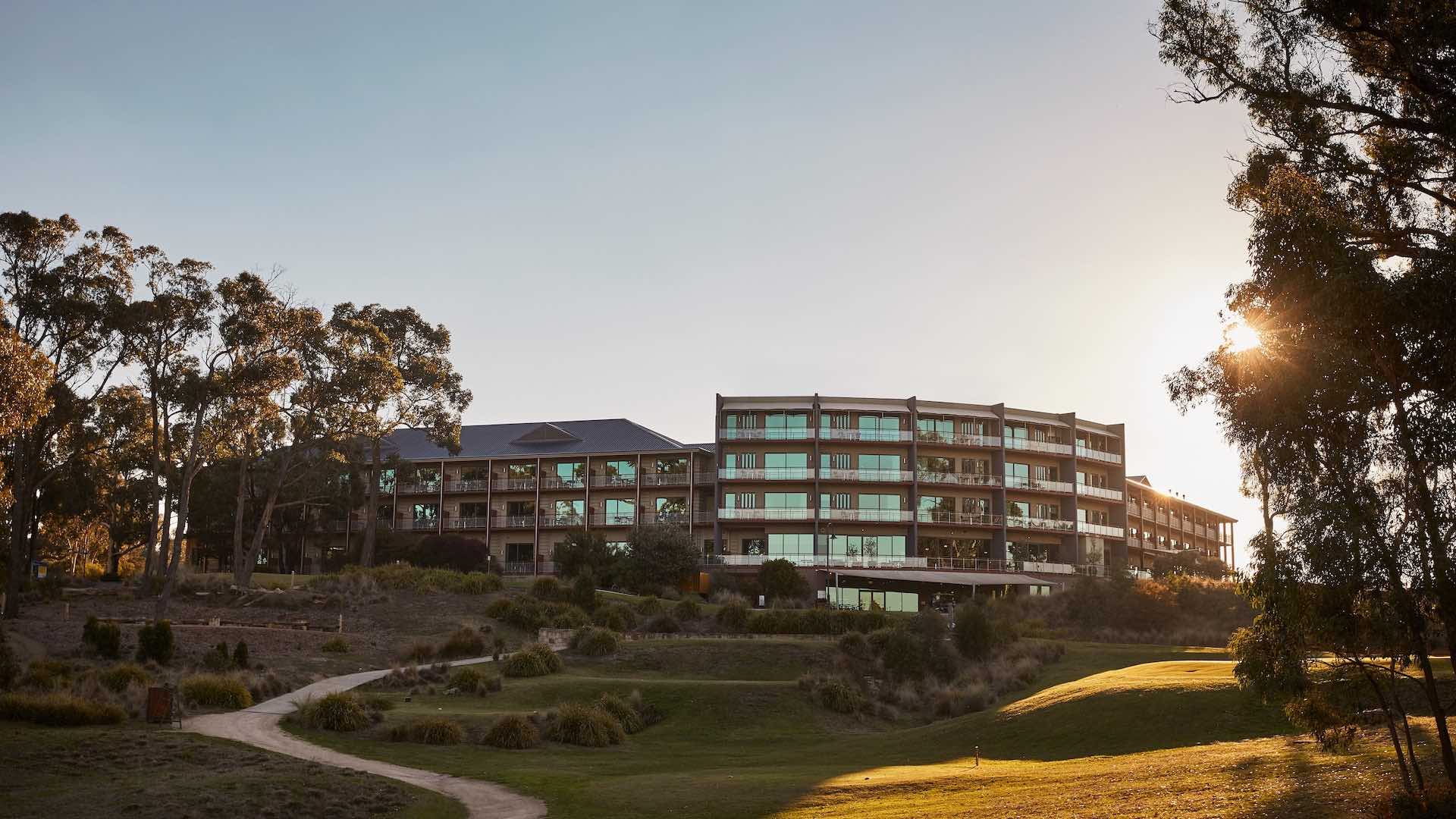 RELAX IN STYLE AT RACV GOLDFIELDS RESORT
Bendigo and the wider Goldfields region are overflowing with activities, so you're bound to feel pretty worn out once you reach the end of the day. The RACV Goldfields Resort ensures you have the ideal place to rest your head, with this countryside retreat placing you in the thick of nature's beauty.
Thanks to its prime location, you're easily within reach of the region's top destinations, with Ballarat, Castlemaine, Daylesford and more only a quick drive away. Alongside refined accommodation and great dining, you'll also find first-class amenities ranging from a golf course and mountain bike trails to a wonderfully relaxing heated outdoor pool.
Planning a road trip? Get RACV Emergency Roadside Assistance before you head off.
Top images: Visit Victoria
Concrete Playground Trips
Book unique getaways and adventures dreamed up by our editors