A Weekender's Guide to Healesville and the Yarra Valley
Ride bikes through forests, stay in a cosy old miner's cottage or unwind in a spectacular infinity pool.
in partnership with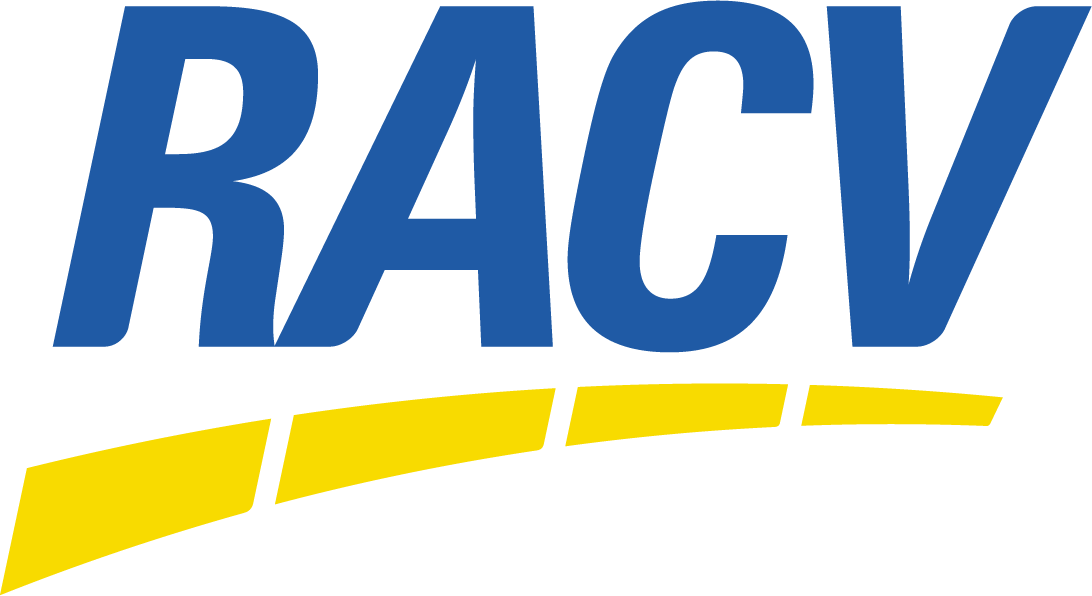 Chandon's splendiferous estate, 40 kilometres of gloriously car-free rail trail and piles of valley-grown local produce — the Yarra Valley, one of Victoria's favourite wine regions, is only an hour west of Melbourne, but it could well be the Garden of Eden. And you can plan your stay any way you like.
Find some posh lodgings with a fireplace and spa, dig in deeper than a wombat and get a bunch of local bottles delivered. Or, put your adventurer's foot forward and go exploring. There are enough cellar doors to keep James Halliday on his toes, lazy long lunches to be indulged in, rainforest-ringed waterfalls to sit by and spectacular lookouts to dream from.
Together with our Victorian road trip partner RACV, we've put together a guide to a perfect weekend in the Yarra Valley and Healesville.
And don't forget — if you're planning on having a drink, make sure there's a designated driver to keep you safe on your travels.
EAT AND DRINK
Wine is a very good place to start in the Yarra Valley. The hardest bit is deciding which wineries to give your time to. At one end are the big-names with whizz-bang cellar doors, like Chandon, where you'll learn the ins and outs of French champagne and try some drops that aren't sold anywhere else.
At the other end are boutique operations, where the focus is on small batches and exotic varieties. One of the most interesting is Yarra Yering, founded in 1969 by an eccentric graduate with a PhD in plant physiology from Oxford University called Dr Bailey Carrodus. Meanwhile, at Serrat, husband-and-wife team Tom and Nadege Carson managed to create James Halliday's 2016 Wine of the Year (one of the estate's many accolades) from just three hectares. Also worth sampling is the Giant Steps range, sold via its pop-up cellar door
A stumble down the road is Four Pillars Gin. Established in 2013 by mates Stuart Gregor, Matt Jones and Cameron MacKenzie, who were on a mission to put Aussie spirits on the map, this distillery is now a household name in both home and professional bars all over the country. At its recently renovated headquarters, you can have your own private tasting and try new experiments before they hit the shelves.
For excellent country pub fare, slide into a wicker chair in the high-ceilinged dining room of the Healesville Hotel. During the week, casual, hearty meals are on the menu, but, come the weekend, fine dining takes over. For a more holistic dining experience, head to No. 7, a winery, cellar door, restaurant and event space that champions emerging winemakers and a series of progressive tasting menus to match the minimal-intervention wine list.
Want to create your own spread? Head to the Kitchen & Butcher, a charming deli where you can stock up on a range of produce sourced from local makers, including small-batch jams, relishes, pickles and preserves, granolas and spiced nuts all made on site.
DO
Now that you're all loaded up with wine and cheese, let's get moving. Start easy with a wander through the TarraWarra Museum of Art. The permanent collection features works by Brett Whiteley, John Olsen and Albert Tucker, among others, while the temporary exhibitions bring names like Judy Watson and Pierre Huyghe to town. Also worth popping into is YAVA Gallery and Arts Hub, which provides a platform for local artists across a range of disciplines.
If you're more interested in living things, swing by the Healesville Sanctuary. Here, you'll get to meet dingos, koalas and mountain pygmy possums (you'll want to take one home, be warned!). There's also a world-first interactive platypus show and a walk-through aviary, where you can hand-feed a parrot.
Keen to get more active? You're in luck, because Healesville is a cycling mecca. Mountain bikers might know it as the starting point of the Bicentennial National Trail, which finishes 5330 kilometres later in Cooktown, Queensland. You don't have to go the whole way, of course — it's easy enough to make a day trip out of the first section. For road bikers, the classic ride is the Panton Gap climb. But an easier, traffic-free route is the 40-kilometre, Lilydale to Warburton Rail Trail, which takes in rolling farmlands, stretches of forest and, most importantly, pubs, cafes and wineries.
There are walks a-plenty, too. To see lyrebirds, get started at the Badger Weir Picnic Area just seven kilometres south of Healesville, where you'll find three easy, half-hour tracks. Another nearby option is the idyllic Maroondah Reservoir Park. Its short trails include the one-kilometre Lookout Track and 1.4-kilometre Henderson's Hill.
STAY
For a truly luxe escape, check into Mountview Estate. The expansive property boasts sweeping views of the Yarra Valley, as well as a design that combines Balinese and Mediterranean aesthetics, not to mention one of the more impressive infinity pools you'll see anywhere in the state.
Looking to woo your boo? Head to Myers Creek Cascades and cosy up in one of its secluded cottages. You'll find Myers Creek Cascades a few kilometres north of Healesville, encircled by lush, wild forest and singing cascades. The interiors are designed to merge seamlessly with their surroundings — think timber cathedral ceilings, low lighting, log fires and picture windows. If you're planning on going absolutely nowhere, this is the spot to choose.
Also found just outside of town are Lyrebird Cottages. These stunning, free-standing one-bedders are made of mud brick and timber, and are set on ten acres of forest and landscaped gardens. The views over the Yarra Valley are panoramic — on a clear day, you can see all the way to Melbourne.
Or, a snug, old-fashioned stay is on offer at this revamped Miner's Cottage, listed on Airbnb. There's room for just two and you and your plus one will be cosying up in front of a log fire and kicking back in an outdoor spa, with Healesville only a short walk away. Travelling with a crew? You could try nabbing this charming three-bedroom farmhouse which sleeps up to six and is set on 13 acres of garden, farmland and orchards. Just don't get into fights over space in front of the fireplace or who scores the first soak in the spa bath.

Road tripping this summer? Make sure you're covered with RACV.
Top image: Sergio Sergio (Flicker)