TRAVEL & LEISURE
All Public Transport Will Be Free on Christmas Day and New Year's Eve 2020
So you can get to and from the city (and your family lunch) without spending a penny.
Finding a designated driver on Christmas Day and New Year's Eve is not an easy feat — nan is stuck into the boozy pud, dad has pulled a dusty one out of the cellar and you don't really want to carpool with that weird uncle. Public Transport Victoria understands and is easing the pain of commuting on the two big days (slightly) by offering all public transport for free.
Over Christmas Day, all trains, trams, buses and V/line services will be free from 3am on Wednesday, December 25, till 3am on Thursday, December 26. All public transport services will be running on the regular public holiday timetable with Night Network services running throughout the night. If you are planning to catch a reserved V/line service you still need to book ahead but you'll be provided your ticket free of charge.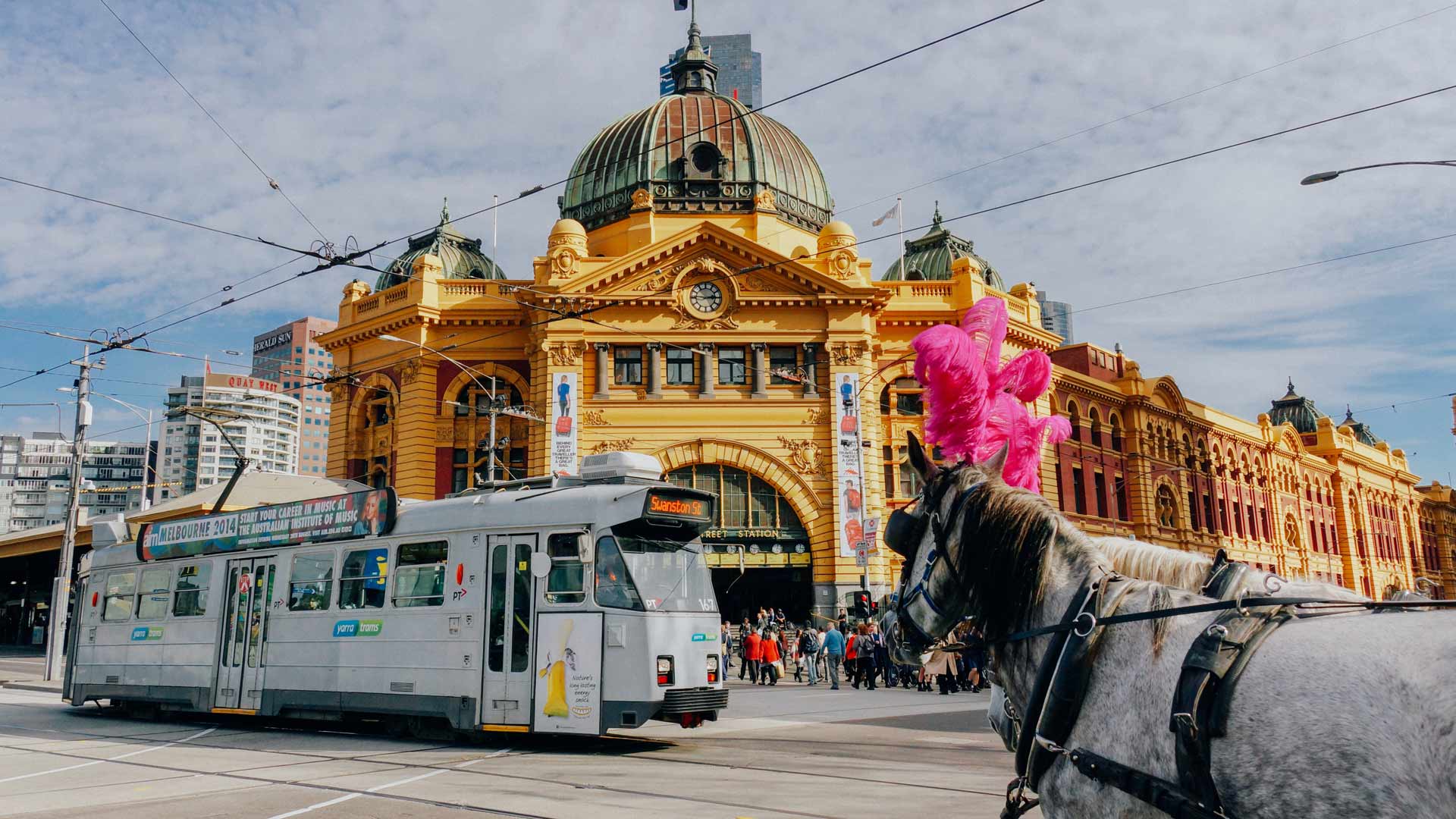 A few days later, over New Year's Eve, the same public transport services will be free from 6pm on Tuesday, December 31 until 6am on Wednesday, January 1. Although there are no fireworks this year, the CBD is still expected to be busy, with the New Year Street Feasts taking over the city. Metro trains will be running every 15 minutes from midnight till 1am, every 30 minutes between 1am and 2am and every hour after 2am. Most tram services will also be running every all night, 15–20 minutes from midnight to 2am and every 60 minutes from 2am.
On both days, you won't need to touch on (or be carrying) your Myki — if you do, you won't be charged — but you will need to wear a face mask.
Find more information on the free travel periods here and check for updates on the PTV website. 
Published on December 17, 2020 by Samantha Teague