TRAVEL & LEISURE
All the Best Daylesford Indulgences That Are Just Made for Winter
The one spot in Victoria that can really soothe your winter-weary bones.
All the Best Daylesford Indulgences That Are Just Made for Winter
The one spot in Victoria that can really soothe your winter-weary bones.
---
in partnership with

Daylesford is a haven of spa retreats, friendly pubs, roaring fireplaces and mountainous beauty. Nestled into the foothills of the Great Dividing Range and just a stone's throw from the healing powers of Hepburn Springs, it's lovely at anytime of year, but winter brings a special kind of magic. Rather than feeling like you should be out, relentlessly doing, you can shamelessly surrender to warm, cosy, heartening indulgences — from soaking in hot tubs filled with nutrient-rich mineral water to sipping craft ales by a roaring fire.
Here's your guide to winter decadence in Daylesford and its neighbouring towns. Winter slips by quicker than you think, so make plans soon.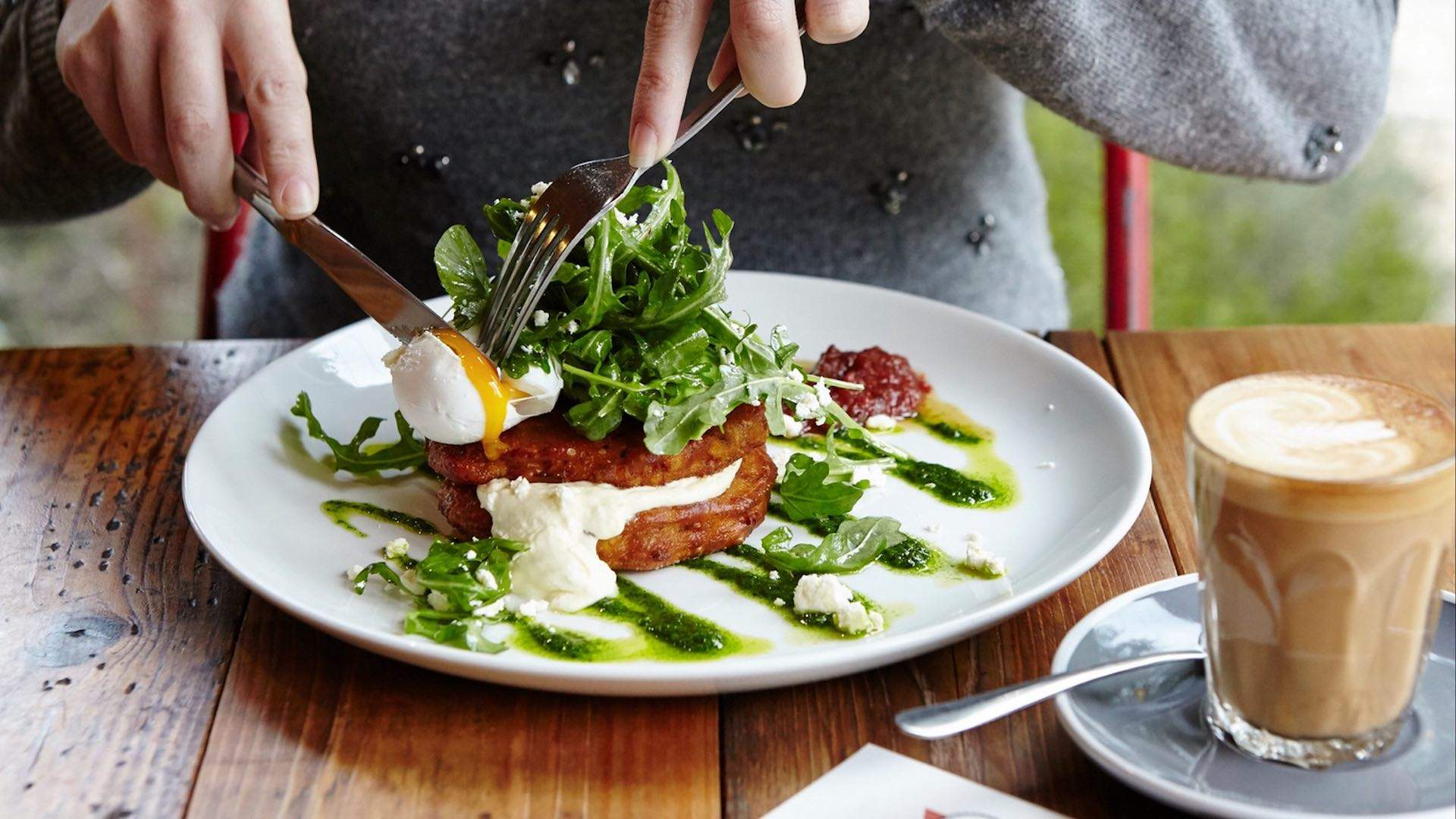 WHERE BREAKFAST MEETS DESSERT
The French sure know how to do a winter's breakfast: with hot chocolate. Follow their lead at the Chocolate Mill, a strawbale marvel 7km north of Daylesford that produces handmade chocolates. Peer into the open kitchen to witness the creators in action before claiming a table at the Hot Chocolate Cafe.
Next stop, real breakfast. You'll get it with a stone fireplace at Moto Bean Coffee Roasters in Malmsbury, about 30 kilometres' north-east of Daylesford. Formerly a farmer's barn, this epic, industrial-inspired cafe is dotted with classic motorbikes and dedicated to roasting coffee beans. Tuck into an apple hotcake with whipped honey mascarpone, walnut crumbs and baby herbs.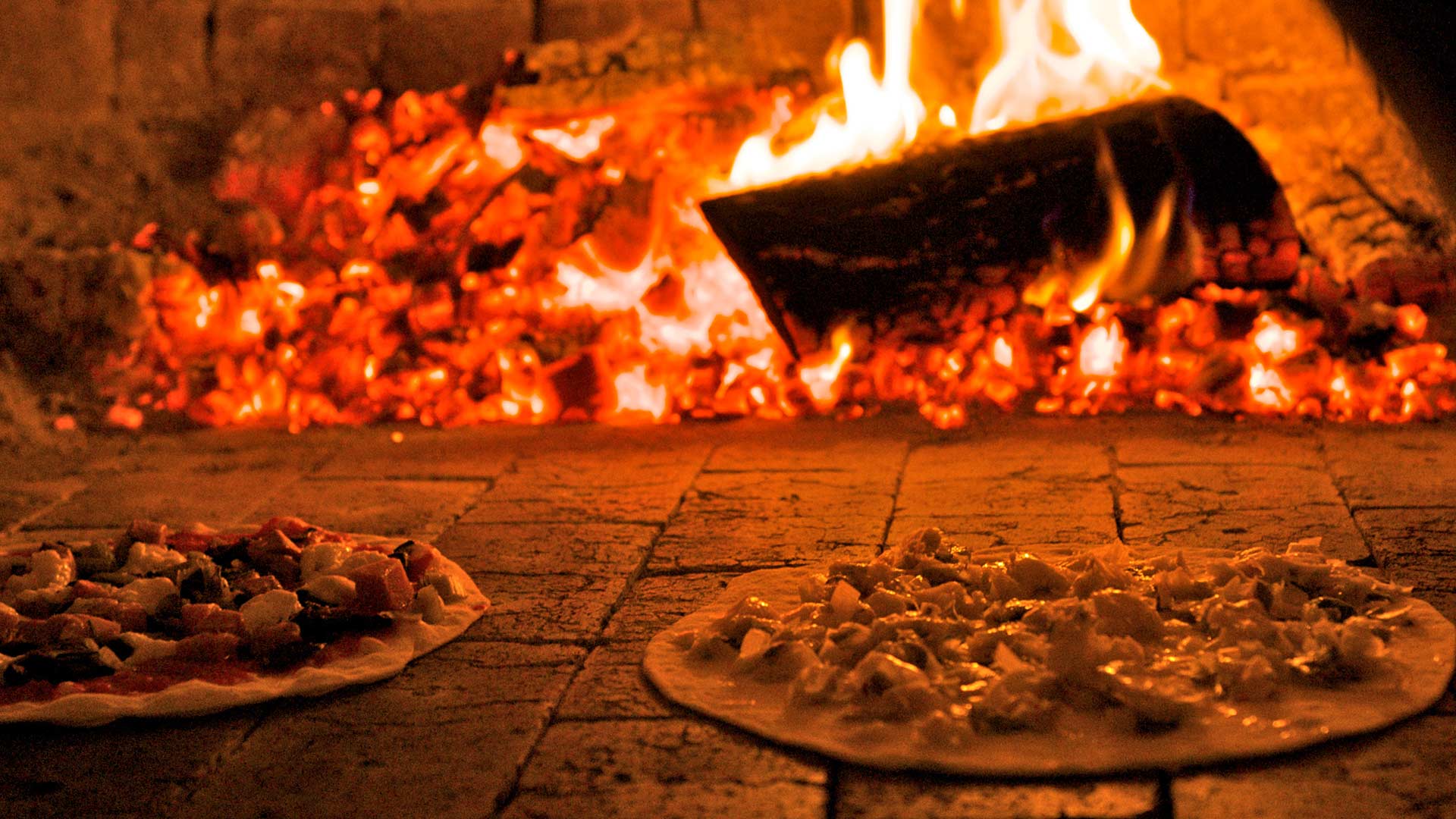 FUEL UP BY THE FIRE
Come lunchtime, head to the Farmers Arms, where you can hide away in a booth or soak up some rays in the beer garden, accompanied by your dog. The menu is all about fancied-up pub classics, such as roasted pork belly with mash, broccolini, Harcourt apple cider jelly and red wine jus.
Another spot where it's easy to while away a winter's afternoon is the Cosmopolitan in Trentham. This gorgeous 1866 pub, encircled by weatherboard verandahs, was rebuilt in 2009 following a 2005 fire. The extensive craft beer and local wine lists will keep you sampling for hours, plus, on Sundays, there's live music. Eats are gastropub-style — think smoked duck breast with grilled witlof, beans, kipflers, hazelnuts, sherry vinegar and maple dressing.
If you want to treat yourself, then swing over to Kyneton – about 30km north-west – for dinner. At Source Dining, owner-chef Tim Foster serves up hatted creations, accompanied by a wine list that holds two Australian Wine List of the Year Glasses. Try the local beef tartare, with pickled farm beetroot, beetroot mayonnaise, cured yolk, fresh horseradish, salt and vinegar kale, and potato chips. Most produce comes straight from the kitchen garden. Alternatively, there are excellent woodfired pizzas at Olive Jones in Macedon.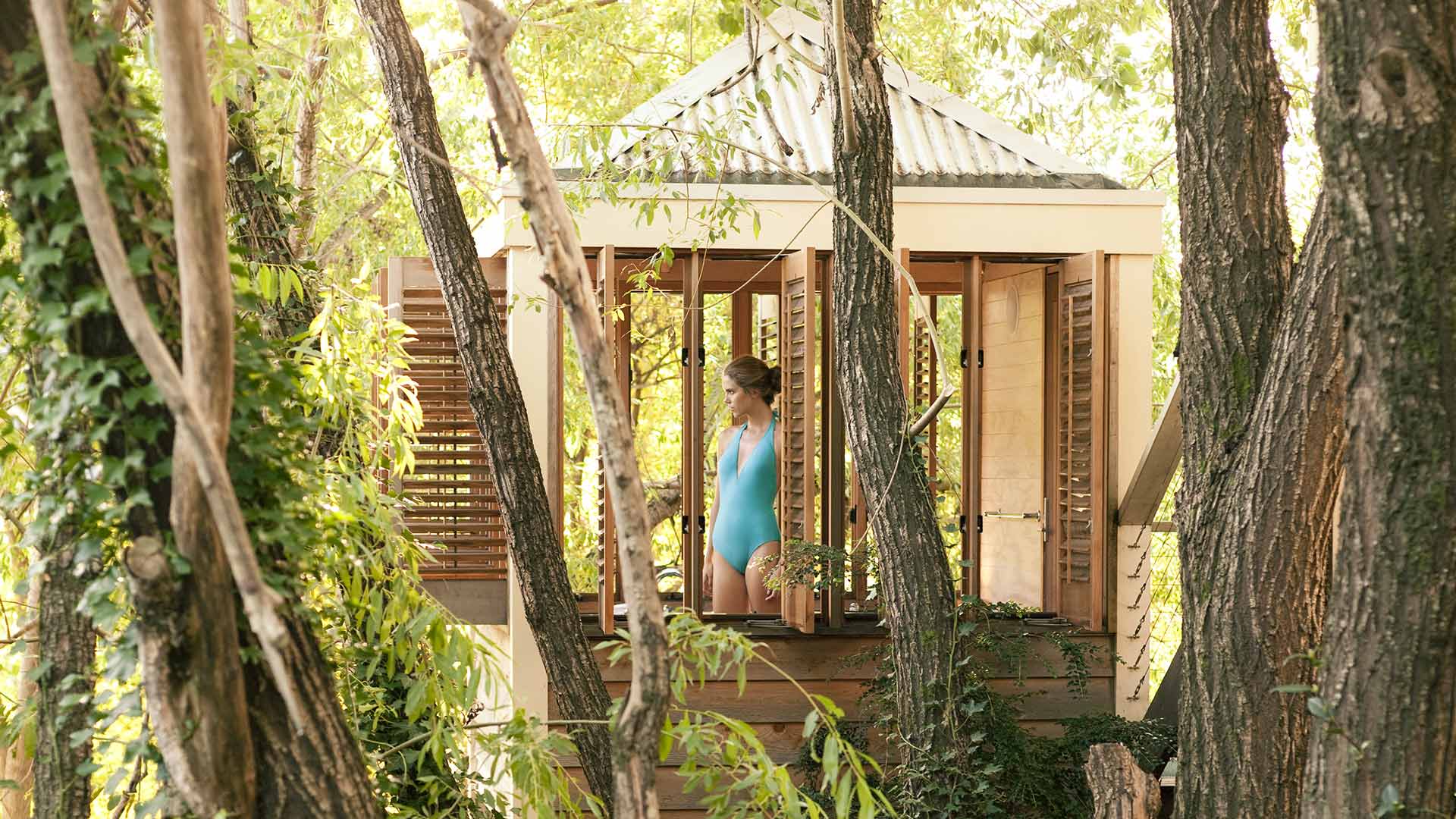 SOAK AND SINK INTO SPAS
Every visit to Daylesford should involve a long, long soak in Hepburn Springs' warm, nutrient-rich mineral waters. Victorians have been onto this since 1895, when Hepburn Bathhouse and Spa was built. The complex, which scored a $13-million revamp in 2008, hosts two social pools, as well as private tubs for those keen to rejuvenate in peace. Once you've bathed, try drinking the waters: various springs are dotted around Hepburn Mineral Springs Reserve.
Alternatively, at Salus Day Spa at Lake House Hotel, sink into a deep tub in a treehouse, surrounded by blonde timber and lush greenery. Also in Hepburn Springs is Shizuka Ryokan, a Japanese wellness retreat, inspired by ryokans: ancient inns where samurai warriors would go to rest and reflect. Don a kimono and wander around the minimalist grounds before settling in for a spa treatment – be it a Geisha facial based on 1200-year-old techniques or a shiatsu massage.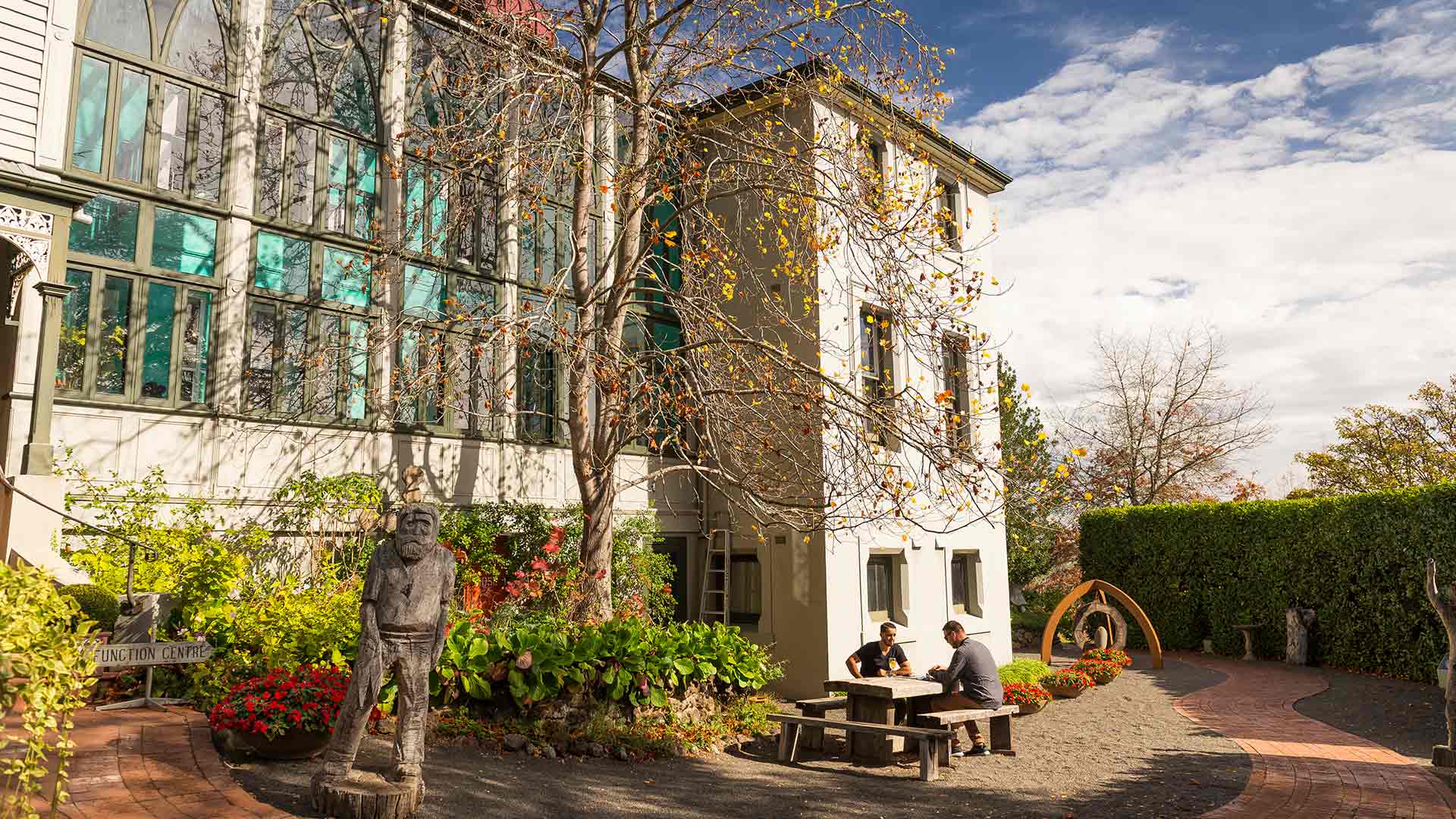 FINE INDOOR PURSUITS
Now that you're thoroughly relaxed, it's time to get arty at the Convent Gallery, a mansion turned convent turned gallery. Or get your hands dirty with a sourdough-making workshop at RedBeard Historic Bakery, Trentham, where the results will be baked in a massive 19th-century oven.
If that sounds like too much thinking, get even more relaxed with a wine tasting session at Passing Clouds' stunning cellar door in Musk, just five minutes' drive from town, before continuing to Daylesford Cider Company for mulled ciders, made with organic apples, by the fire.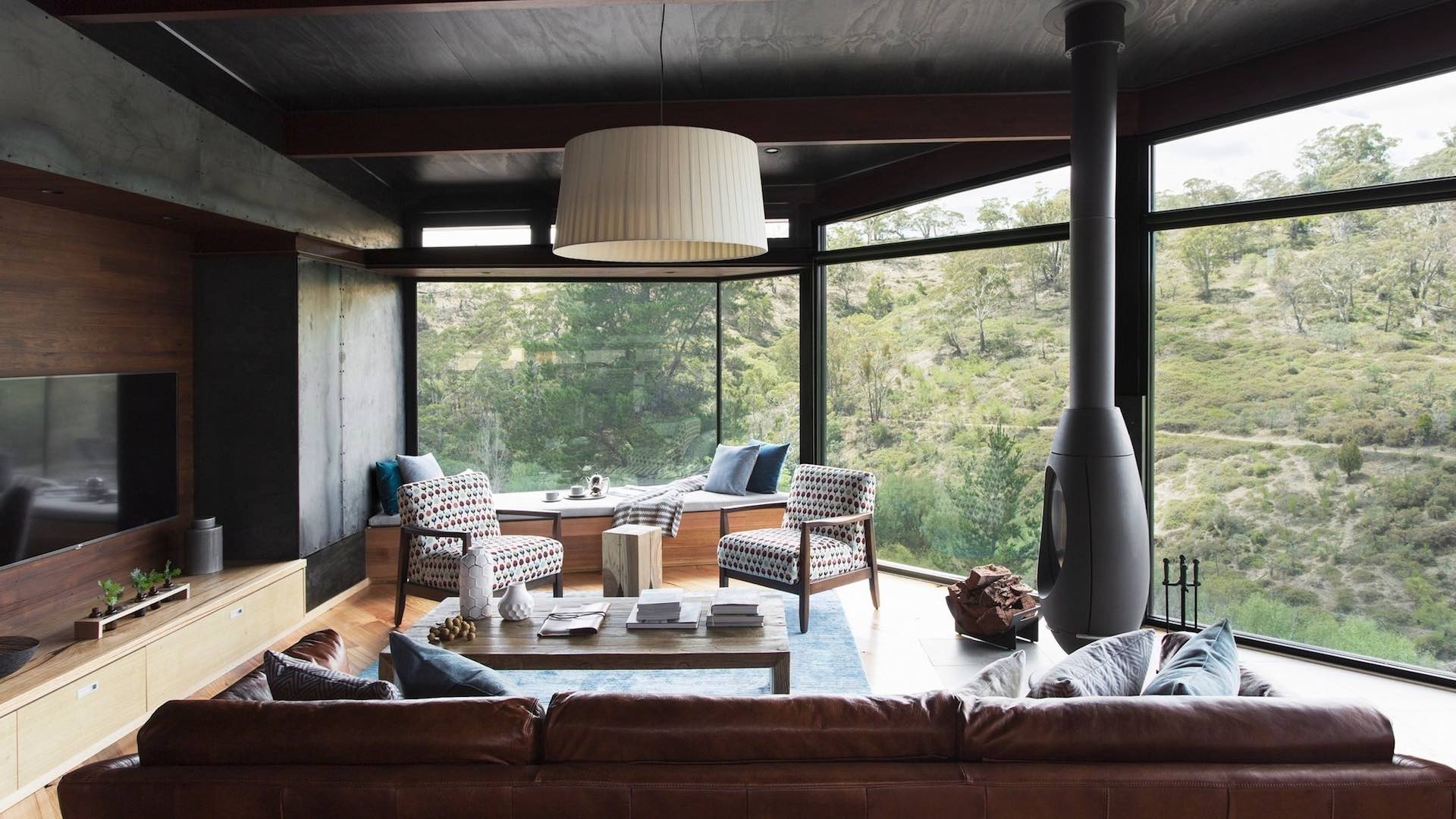 THE COSIEST SLEEP SPOTS
One of the hands-down best things about winter is snuggling in bed, ensconced in doonas, woollen blankets and piles of pillows. Add a roaring fire, and there's no going anywhere. Luckily, Daylesford and its surrounds are packed with dreamy retreats.
At the luxe end of the scale is Clifftop At Hepburn, where private villas come with spectacular views, spas, stone hot tubs, massage chairs and fireplaces. Another collection of beautiful villas surrounded by bushland is Kudos. These architect-designed wonders offer fireplaces and spa areas that open onto private decks.
To step back in time, sleep over at Peppers Mineral Springs Hotel, built in 1935. There's a day spa onsite, with mineral water baths, heated to 37 degrees Celsius, stunning Italian gardens and Stuart Rattle-designed lounges, splashed with marble, leather and polished wood. Rooms vary from cosy classics to a four-bedroom villa built in 1864.
For a stay in downtown Daylesford, book at Frangos. Think high ceilings, spa baths and quirky touches, such as hand-embroidered pillows, mirror walls and velvet bed heads. There's also an in-house Endota Spa.

To explore more winter indulgences in the Daylesford region and get booking, visit the Wander Victoria website.
Top image: Peppers Mineral Springs Hotel.
Published on May 30, 2018 by Jasmine Crittenden