TRAVEL & LEISURE
An Art Lover's Weekend Guide to Geelong
It's time to get acquainted with this refreshed art-proud cultural hub.
in partnership with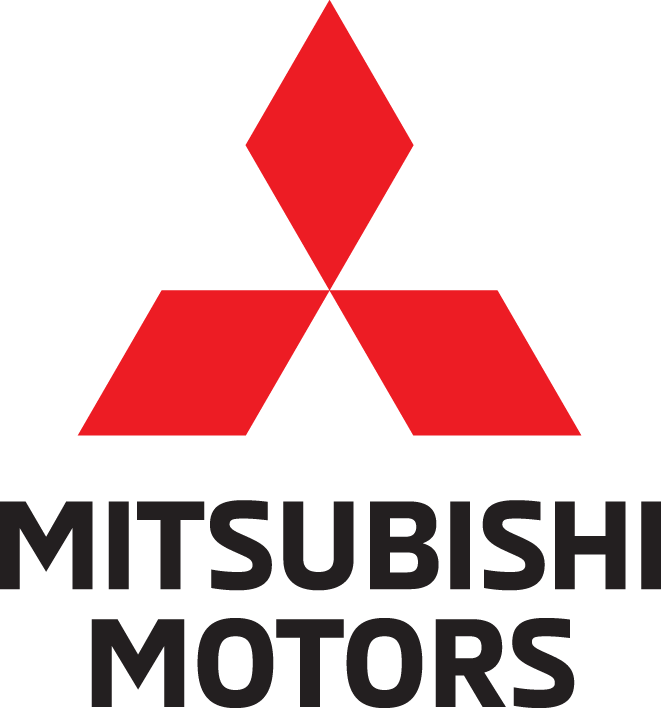 If it's been a while since you visited the port city of Geelong, you're in for a surprise. Over the past few years, its industrial landscape has transformed into a hub for creatives, chefs and mavericks. The gallery's had a $450,000 revamp and a former 19th-century paper mill has developed a devotion to art, design and wine, all while a bunch of entrepreneurs have set up new digs — from Aaron Turner's fine dining restaurant Igni to Ren Inei and Kate Jacoby's Boom Gallery. But perhaps the biggest news of all dropped in 2017 when Geelong became the exclusive Victorian home of the Archibald Prize.
Set to hit town on Saturday, September 22, Australia's most famous art exhibition is an excellent excuse for a road trip — and a chance to get to know the new Geelong. To help you plan, we've partnered with Mitsubishi in celebration of its new Eclipse Cross to bring you the best things to do on your weekend escape to Geelong. It's only an hour's drive southwest of Melbourne, so you can count on arriving in time for hors-d'oeuvres.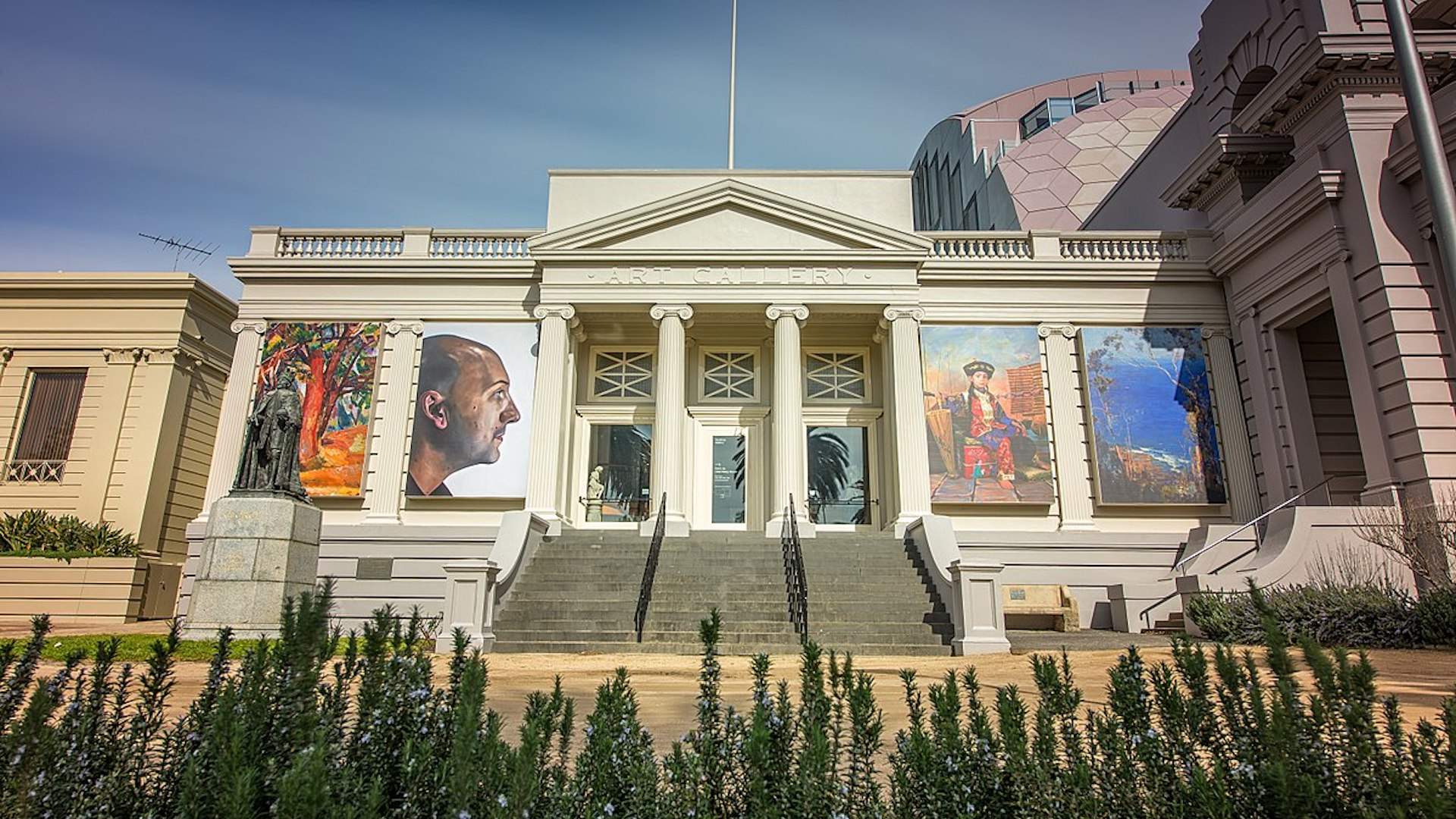 SEE AND DO
If you're travelling between Saturday, September 22 and Sunday, November 18, then make your first stop the Archibald Prize at the Geelong Gallery. Now in its 97th year, this popular portrait exhibition lets you wander through artists' interpretations of 57 Australian politicians, creatives, athletes and public figures. The 2018 winner of the mighty $100,000 first prize was Yvette Coppersmith for her work Self-Portrait, After George Lambert, while the $1500 Packing Room Prize — determined by the staff who hang the entries at the Art Gallery of NSW — went to Jamie Preisz for his work Jimmy (Title Fight), a portrait of singer-songwriter Jimmy Barnes. Highly commended for his work, Studio Self-Portrait, was Vincent Namatjira, grandson of Albert Namatjira. In between perusing the exhibition, check out related events, which include a pop-up bar and artist conversations — on Friday, October 19, Coppersmith will be chatting with gallery director Jason Smith.
Among the permanent collection in the gallery are stacks of important works spanning the 18th–20th centuries. Look out for Eugène von Guérard's View of Geelong (1856), Frederick McCubbin's A Bush Burial (1890) and Russell Drysdale's Hill End (1948) — as well as modern works by Fred Williams, Ann Thomson and Peter Booth, among others.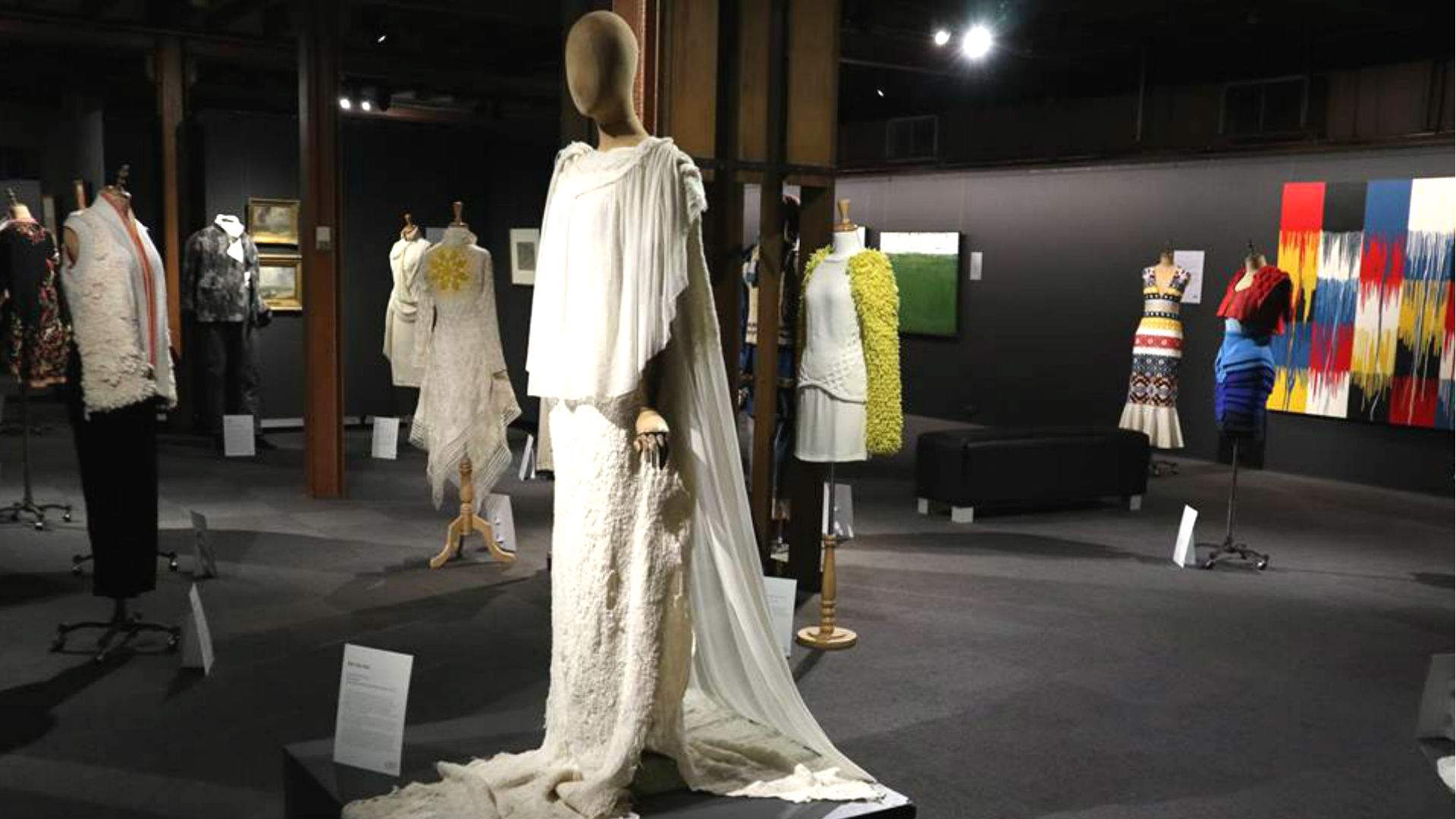 While you're exploring classics, you ought to visit the National Wool Museum to learn all about the life of a shearer and see old-fashioned looms in action. There's also a strong exhibition program beginning Friday, September 14, bringing one show dedicated to influential interior designer Marion Hall Best and another dedicated to Australia's goldsmithing, silversmithing and enamelling masters.
Beyond these institutions, there are heaps of smaller, independent galleries. Set in a former wool mill, Boom showcases contemporary art and design curated by Ren Inei and Kate Jacoby, while 101 Ryrie houses artworks and objects created by local artists. And ten minutes' drive west of Geelong, in the little town of Fyansford, is the Old Paper Mills, a ten-acre wonderland of galleries, cafes, river frontage, waterfalls, caves and heritage-listed architecture. Be sure to hunt down Provenance Wines' quaffable wines at its cellar door.
If its street art you're after, take a stroll along Brougham Street, Union Street, Dennys Place and Minns Lane, as well as the Geelong waterfront, where a scattering of public sculptures are backdropped by sparkling Corio Bay.

EAT
Geelong offers culinary adventures aplenty to match your arty escapades. Launch into the morning among the polished concrete and palm fronds of King of the Castle. Sip Melbourne-roasted Padre Coffee and dig into comforting dishes like Mexican baked beans with crusty baguette, toasted corn, a fried egg, pecorino, sour cream and coriander. Or claim a table at Freckleduck for hearty creations led by fresh produce, like the pulled pork benedict with poached eggs, spinach, chipotle hollandaise, shallots and coriander. Meanwhile, freshly baked goodies are on high rotation at Mr Miller and James St. Bakery.
Serious coffee connoisseurs should swing by Coffee Cartel Brew Bar, where local roaster Nathan Johnston encourages you to taste your way around the world, and John Doe Specialty Coffee, which keeps a variety of single origins and experimental blends on the brew.
In 2015, Belles Hot Chicken founder Aaron Turner decided to turn his genius to Geelong and opened The Hot Chicken Project, which serves up Nashville-style hot, fried goodness alongside beer and natural wines. Also bringing the people of Geelong their soul food fix is Pistol Pete's Food and Blues, where gumbo, jambalaya and po'boys feature on the menu and your meal is soundtracked by live music.
The city's newest fine dining experience is another of Turner's projects, Igni, opened in early 2016. It's taken away two hats and the Santa Vittoria Regional Restaurant of the Year title at the 2017 Good Food Guide Awards. Put yourself securely in the restaurant's hands for a five- or eight-course tasting menu.
Meanwhile, since 1976, Geelong institution Le Parisien has been whisking diners away to France. Having moved to the waterfront in 1998, this airy restaurant gives you sweeping bay vistas along with the crumbed brains with streaky bacon and mustard-parmesan cream sauce, and confit duck leg with parsnip puree, confit witlof, fennel sausage and five-spice pannacotta. For more picturesque dining, among Tulip's blonde timbers, you'll feast on sprightly combinations, such as poached ocean trout with beetroot, mushroom and brown butter, and at Frankie on Malop Street, you'll settle into divine interiors — all polished leather, beige leather couches and soft rose-gold accents — for a pan-Asian dinner menu. The restaurant dabbles in a little Japanese cuisine with okonomiyaki pancakes with pickled veggie salad, a little Indonesian with its nasi goreng and some Korean by way of crispy pork belly with hot pepper glaze.

STAY
With so much arting and eating to do, a spot to lay your weary head is of the essence. Geelong's most luxurious stay is the 4.5-star Devlin Apartments, housed within the heritage-listed Gordon Junior Technical School built in 1926. Choose between three design schemes — the New Yorker, the Industrial and the Modern — while finding comfort in the high ceilings, bucket loads of natural light, expansive living spaces, rainfall showers and cosy beds.
There's a good selection on Airbnb here, too. This cosy studio in South Geelong comes with polished concrete floors and glass doors overlooking a pretty garden, while in the CBD, the swish three-bedroom Mercer apartment is just a five minutes' walk from the waterfront. For bay views and a glimpse into the city's industrial past, sleep over in this 150-year-old warehouse.

Where to next? Make the most of every week with Mitsubishi Eclipse Cross and navigate to your next destination here.
Published on August 15, 2018 by Jasmine Crittenden