TRAVEL & LEISURE
An Extensive List of Things To Do Late at Night in Melbourne
We're proud to have restaurants that serve food until 3am.
An Extensive List of Things To Do Late at Night in Melbourne
We're proud to have restaurants that serve food until 3am.
---
in partnership with

Here in Melbourne, we're proud to be one of Australia's premiere late-night destinations. Melbourne comes to life at night. A vast range of places to eat and drink thrive until the (very) early hours — not only can you get a cocktail after 2am, you can also get a Le Bon Ton cheeseburger with table service, partake in a hot dog eating competition until 4am, or eat pizza whenever you damn well like (24-hours pizza shops).
You'll often hear cities complain about their public transport system, but here in Melbourne we've come to kind of like ours. Mainly because all night public transport has helped transform our city into a 24 hour oasis, where there's something to eat, drink or do at any hour of the night, and a safe way to get home afterwards. Unlike our friends in Sydney and Brisbane, we can save ourselves a bit of money at the end of the night by hopping on the Night Network of train, tram and buses during a night out or on the way home.
Here is our extensive late night guide to Melbourne. Read this, stay out until dawn and get home safe.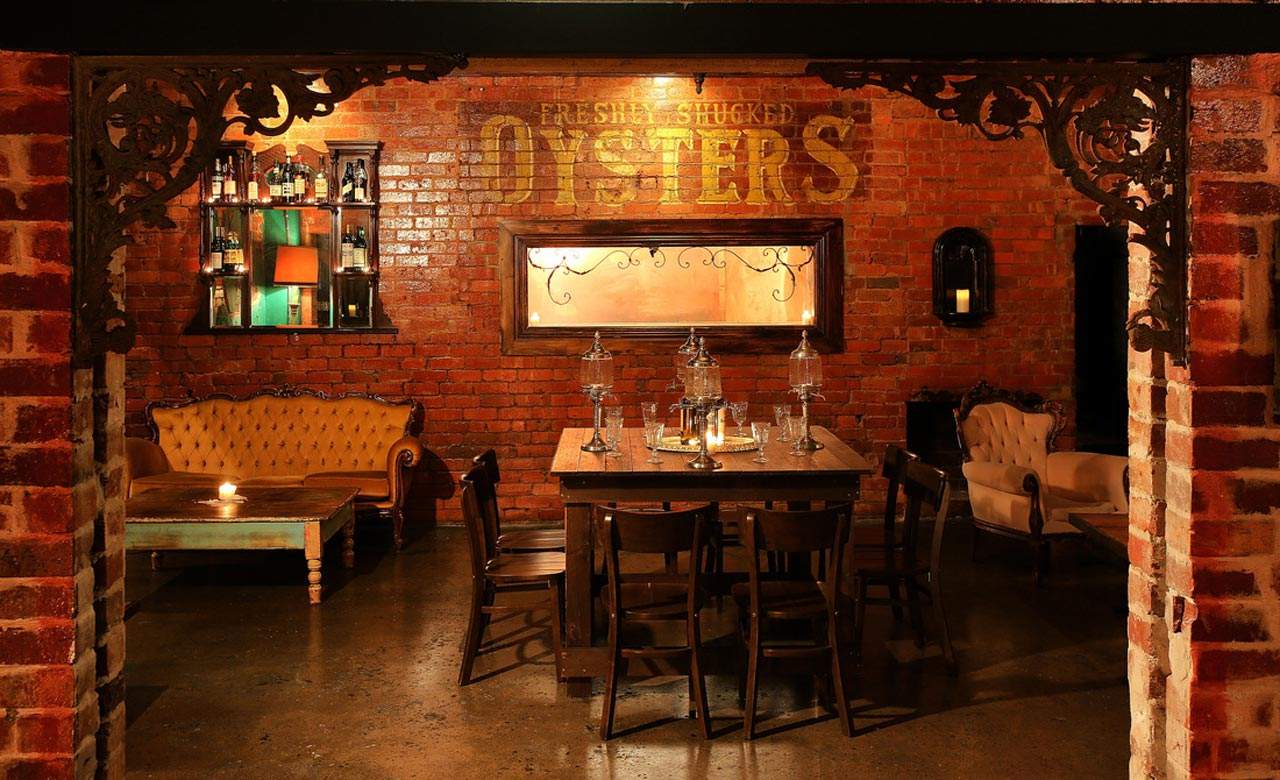 WHEN YOU'RE AFTER A LATE NIGHT BITE
Isn't Melbourne the best? Our selection of food to eat only slightly dwindles after 12am. Melbourne establishment Mamasita on Collins Street is renowned for two reasons: their bomb, late-night Mexican menu and the fact that it's mostly gluten free. They're open until midnight on Friday and Saturday night (make sure you book beforehand). We seriously recommend the pork and pineapple taco as a late night snack. Not keen for Mexican? Collingwood's Le Bon Ton is a short walk from the Peel Street stop on the 86 tram, and they serve Melbourne's best cheeseburger (big call, but you gotta try it) and smoked stacks of meat (chargrilled wagyu, cheese and various charcuterie) until 3am. Follow it up with a house-made sweet pie for dessert — the banana cream with white chocolate, vanilla custard and toasted meringue is calling you.
Ramen is an anytime food, but it's especially a late-night food. Our 24-hour ramen bar Shujinko Ramen enables your late-night habits. Stop by anytime (literally). Bourke Street trams and Swanston Street trams are equidistant. Close by in Chinatown is Belleville Chicken, who know that the best way to cook a chook is over an open flame, and the best way to serve it up is with a side of poutine. They serve food until 1am on weekends in a social, mess hall style atmosphere.
More Japanese: fancy supper club Izakaya Den (just off Bourke St in the CBD) is open until midnight on Friday and Saturday nights and 11pm on weeknights. The prices are high, so this isn't the best place to stop after a few drinks. Although, you can indulge and save on cab fare by getting the tram home, the spicy tuna tataki with garlic soy will melt in your mouth and the Kurobuta pork belly will change the way you think about pork belly. 8-bit down the road is open for precious, gooey, meaty burgers and salted caramel milkshakes until 11pm in the CBD.
Choo Choos, within the Toff in Town, stays open and serves dinner until 5am on weekends, 3am on weeknights and is conveniently located near the Swanston Street tram. See also: Lord of the Fries, Massive Weiners on Chapel Street (hot dogs until 4am on weekends), The Black Pearl in Fitzroy for cocktails and nachos until 3am, and Milk the Cow in Carlton for cheese plates and wine until 1am.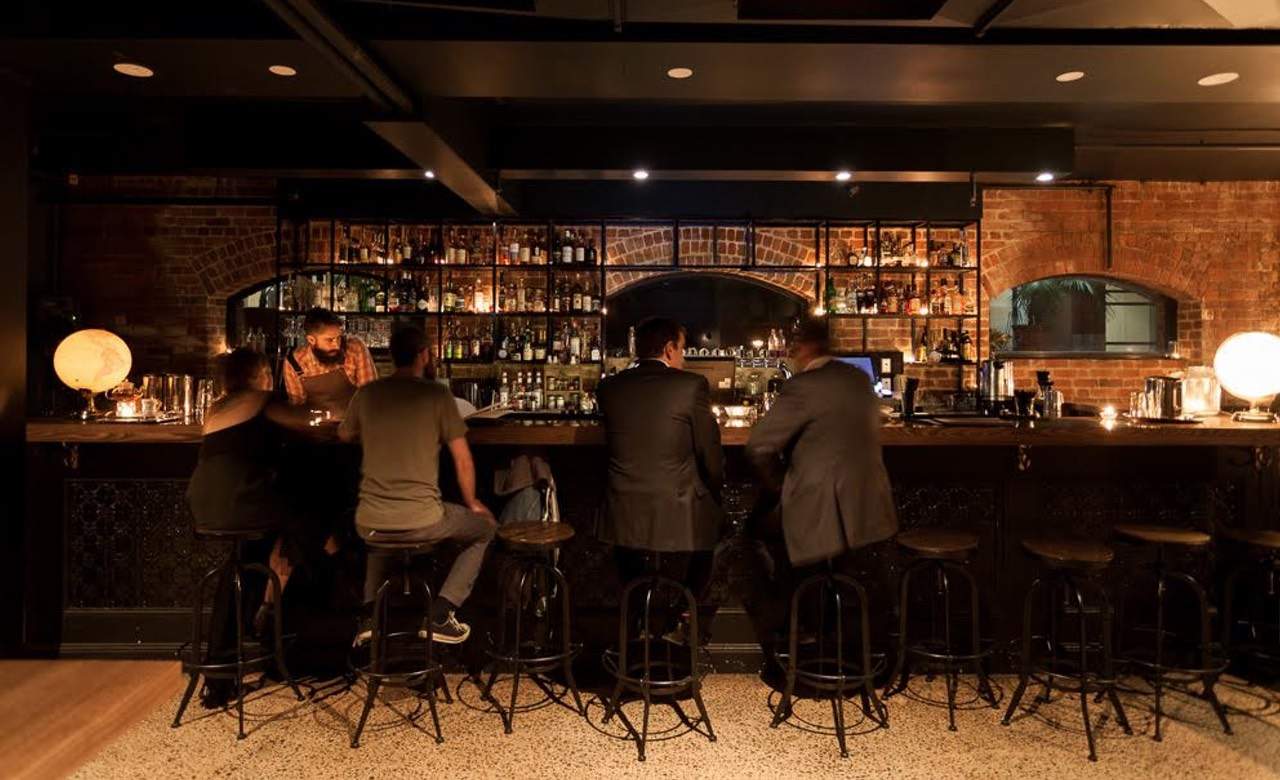 ONE LAST DRINK BEFORE YOU LEAVE
Many people don't know that Nieuw Amsterdam has a 24-hour license. The CBD cocktail bar regularly stays open until 5am, so you can head down at any time of the day or night to try out both their stunning 1920s interior design and their tasty drinks. The basement bar serves food all the way up until 5am. Settle into a fancy booth and eat some food until it's time to hop on the train home. The people responsible for The Everleigh on Gertrude Street also run Heartbreaker in the CBD. She's described as The Everleigh's seedier sister and she certainly is (but not in a bad way). You can grab yourself one of their famous cocktails in a bottle — choose between a Negroni, Old Fashioned, Martini and Manhattan and relax in the grungy, retro atmosphere until 3am.
Siglo on Spring Street will make you feel like you're in a Woody Allen film. It can get pricey, but it's open until 3am every night serving whisky and cocktail in a very luxurious atmosphere. The intimate terrace overlooks the city and they make a mean rum cocktail. On that note, the equally as classy Melbourne Supper Club is open until 7am. Cheeseboards, ploughman platters and drinks are available until 3am at whisky bar Boilermaker House. Glamorama is perfect for a dance, and open until 5am. Magic Mountain Saloon serves food and cocktails until 3am, and the classic place to sip on a gin and tonic, Bar Ampere, is open until 3am as well.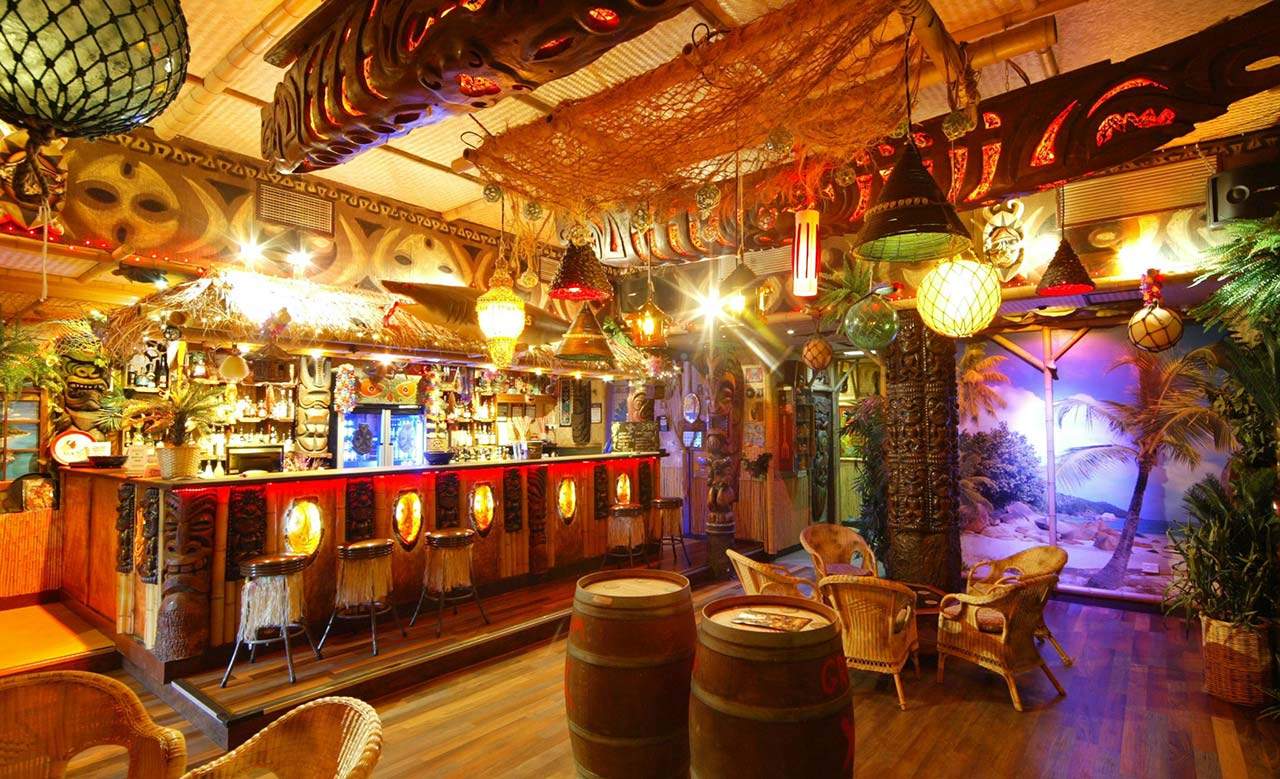 FEEL LIKE A LATE NIGHT DANCE?
Boney is always good for a dance and hosts some quality gigs, but generally the party doesn't kick off until late. It's super central, sitting on the corner of Little Collins and Exhibition Street — close to both late night food and public transport. There's something for everything at the Toff In Town on Swanston Street, it's like a layer cake of possibility. Whatever your poison, you'll find it at the Toff. It's always loaded up on gigs, dance floors and excellent company and, in summer, a most excellent rooftop bar called Rooftop Bar is open until 1am above it. Nearby is Lounge, open until 3am on weekends and (weirdly) Tuesdays. New Guernica is right near the Elizabeth Street tram, that stays open and is generally packed with people dancing until 5am. Outside of the city but close to tram lines is Revolver Upstairs (classic), and the tiki bar of your dreams in Fitzroy, LuWow. Yah Yahs on Smith Street is always a winner, open until 5am and almost guaranteed to have 'Come On Eileen' on the playlist every night. Rock and roll bar Cherry Bar can't be forgotten — generally open until 3am on weekends.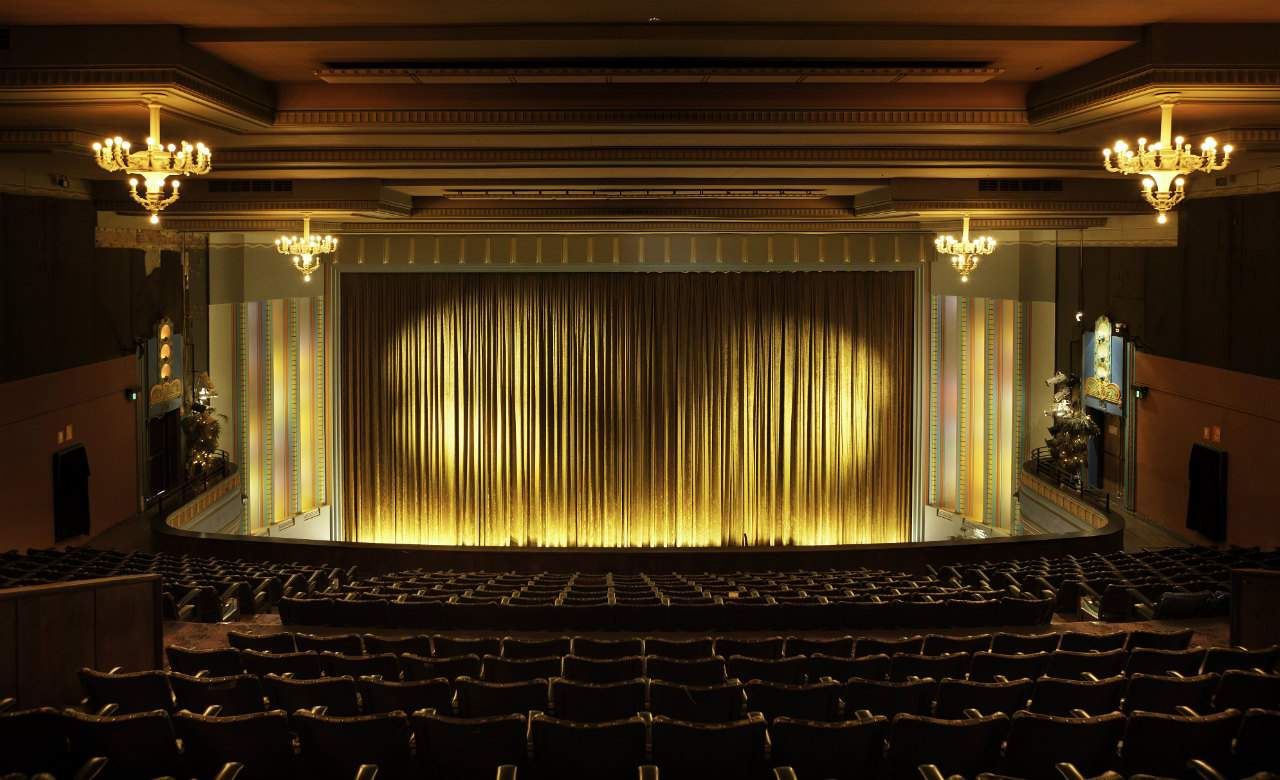 MUSIC, MOVIES AND KARAOKE
Cinema Nova near the Swanston St tram does it old school in many ways. You can take your drinks into the cinema, they only take cash and they do late (we mean late) sessions. Fearlessly walk into a 11:00pm session and enjoy the empty theatre, knowing that the late night trams from Lygon street have you covered on transport. If you're on the south side check out The Astor, they regularly host late night screenings of classic movies and movie marathons, or Hoyts in Crown Casino has a regular 11pm session and its own dedicated tram stop. There are gigs all around town to catch. The Public Bar in North Melbourne is one of the few venues in Melbourne with a 24-hour license, and while they don't normally stay open until then, you're definitely in for a late one if you head here. Rainbow Karaoke in the CBD is a karaoke bar with 44 private rooms and three VIP rooms, each with its own decor.
Have a late night one and don't worry about getting home — the Night Network runs all night and on weekends.
Words: Imogen Baker and Kelly Pigram.
Published on November 23, 2016 by Imogen Baker