TRAVEL & LEISURE
Daily Melbourne Discoveries for the Week of September 17
Including laksa dumplings and a five-kilometre zipline.
Daily Melbourne Discoveries for the Week of September 17
Including laksa dumplings and a five-kilometre zipline.
---
in partnership with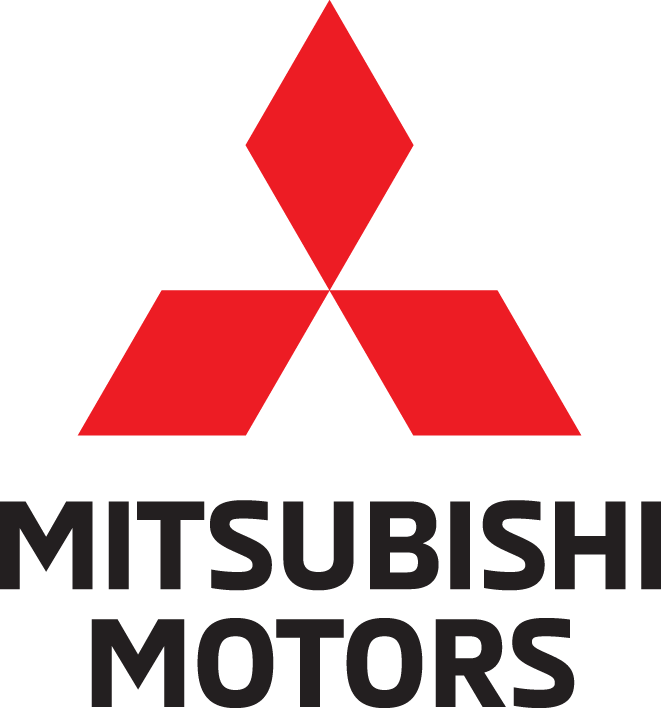 Sometimes it feels as though all the weeks blend into one. With the leftover winter chill still in the air, it's easy to let the start of spring pass us by from the comfort and warmth of our own beds. The only problem here is that Melbourne has too much on offer to miss, including a banging nightlife and plenty to do during the day, too. And we guarantee you'll have a much better time exploring what's going on in this concrete jungle than curling up in a ball in front of a glowing Netflix screen.
So, to help you carpe diem, we enlisted our mates at Mitsubishi, and its new Eclipse Cross, to put together a list of places for you to discover Monday to Sunday. From story slams and Indigenous design to fish and chips dumplings, it's time to put on some non-track pants and get exploring.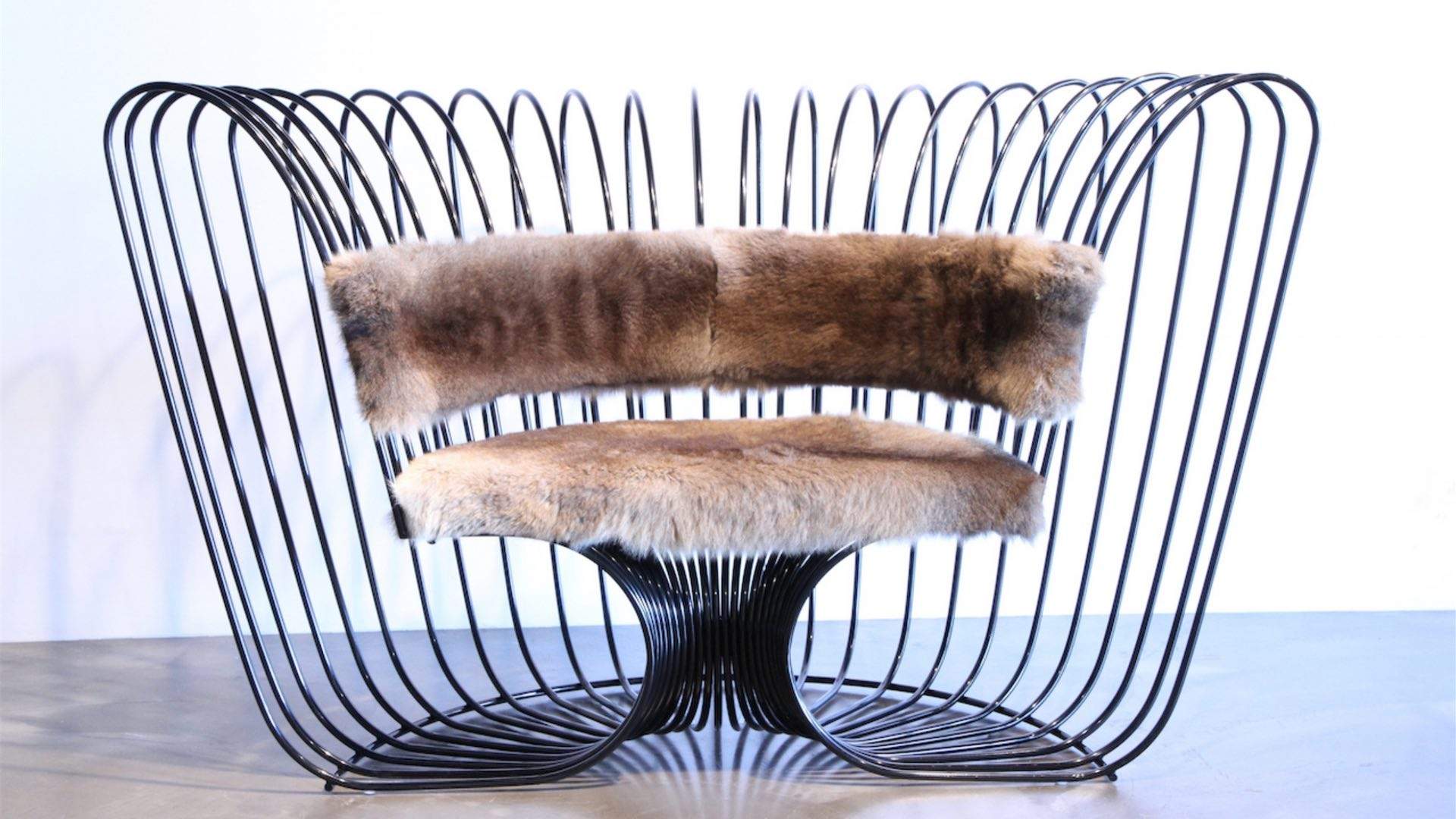 MONDAY, SEPTEMBER 17: INDIGENOUS DESIGN
Catch Australia's first national survey of Indigenous design before it finishes at the end of the month.
Start your week off with a good dose of Aboriginal culture at Blak Design Matters at the Koori Heritage Building in Federation Square. Here, at the first national survey of Indigenous design, you'll find many extraordinary Aboriginal and Torres Strait Islander artists, among them Lyn-Al Young, a Gunnai, Wiradjuri, Gunditjmarra and Yorta Yorta fashion designer and artist whose garments are soon to appear in David Jones, and TJ Cowlishaw, who specialises in sustainable, upcycled streetwear with her brand Aarli. Learn from, be inspired by and celebrate the oldest culture in the world with this remarkable walk through modern design pieces.

TUESDAY, SEPTEMBER 18: LIVE STORY SLAM
Share your story to take down (or, better yet, make peace with) your nemesis.
Head down to The Moth on Johnston Street in Collingwood for one of this month's story slams. Sit back and listen to some heart-wrenching stories, or get up and tell your own. This month it's all about your rival — you know, the Draco, or worse, Voldemort in your story. Digging deep into the depths of hearts, each storyteller will have five minutes on stage to share their feelings. It's a safe space, an inclusive one, and one that will leave you with some deep, deep feels. Get writing or prep your listening skills, as this month's going to be a good one. Just make sure to get there early as seating is on a first in, first serve basis — these events can bring a large crowd (and for a good reason).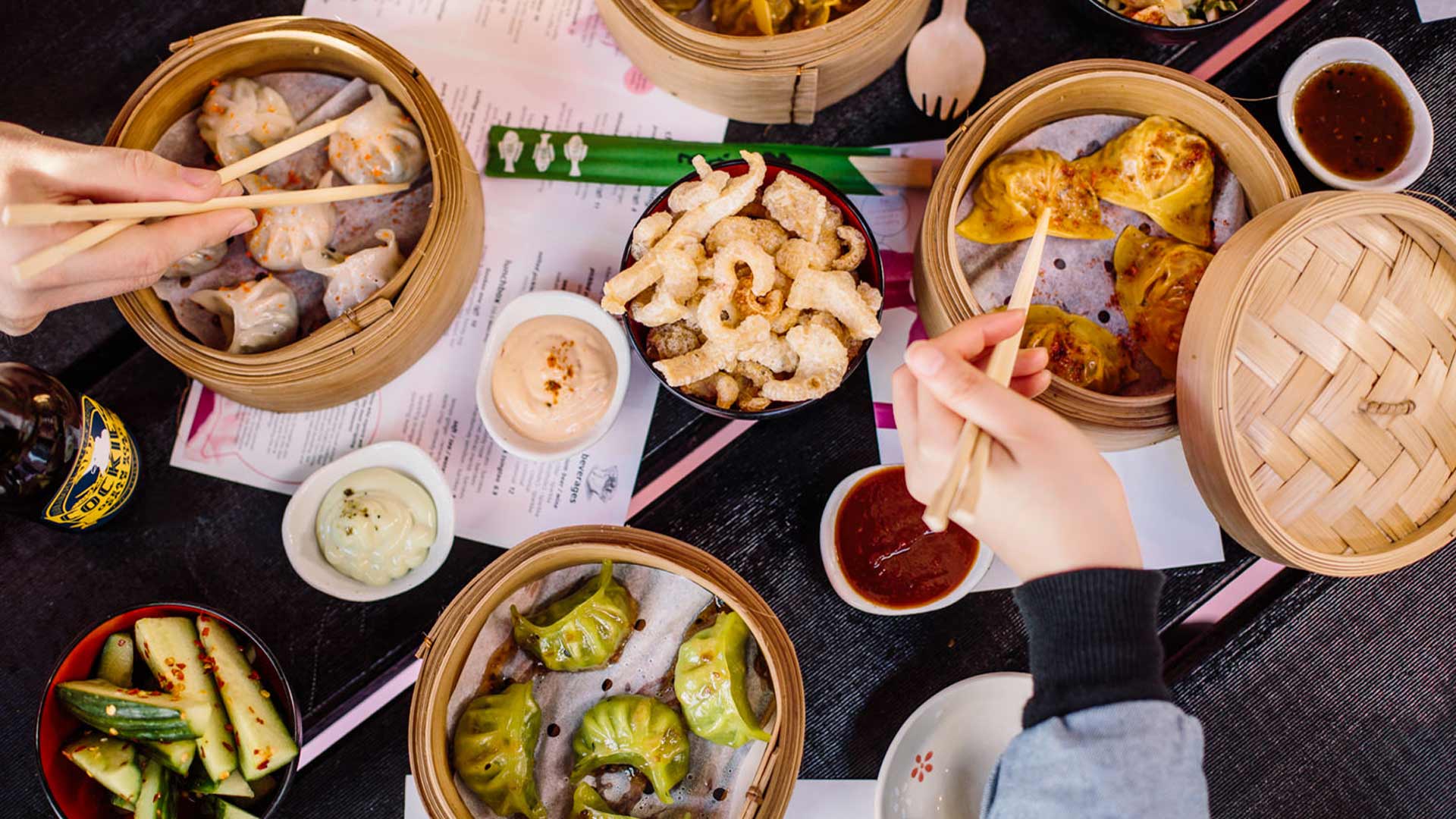 WEDNESDAY, SEPTEMBER 19: WEIRD, DELICIOUS DUMPLINGS
Fill up on doughy parcels filled with the likes of laksa and fish and chips at Drumplings.
For a midweek treat — or some gastronomic experimentation — head to Bourke Street and step inside Drumplings for a twist on the classic dumpling filling. While the classic char sui pork bao, xiao long bao and pork and chive can be found on the menu, you should really set your sights on the signature d(r)umplings like cheeseburger, beef rendang and chilli con carne. And make sure to leave enough room for dessert — we're talking Nutella and apple crumble d(r)umplings with cream and caramel sauce on the side. Plus, this lively venue won't break the bank, so you can wolf down a few serves of those laksa d(r)umps without a care.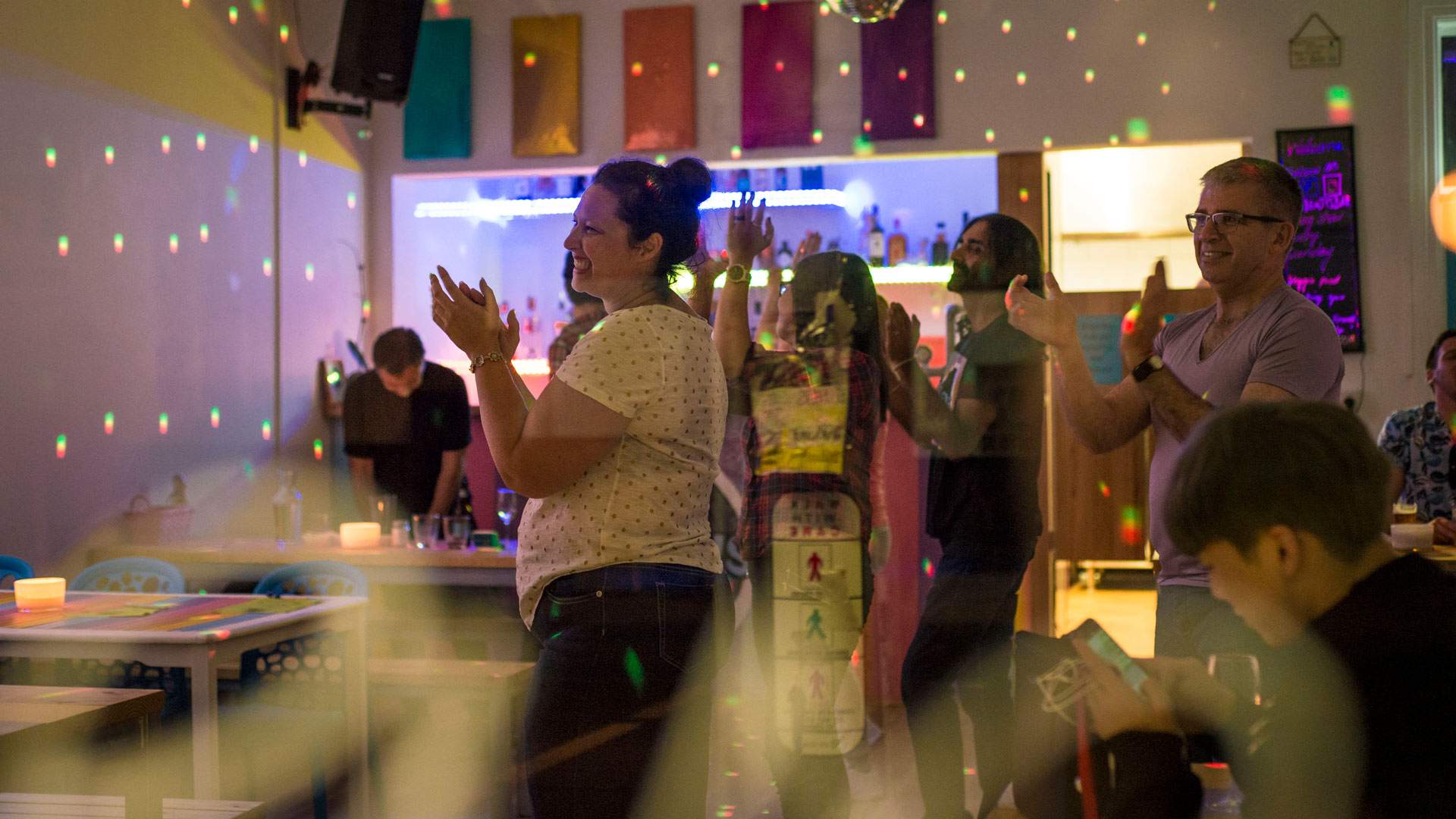 THURSDAY, SEPTEMBER 20: END-OF-WEEK KARAOKE
Let out any stresses from the week that was by belting out your best rendition of We Belong Together.
It's a day after hump day and two away from the weekend — the end of the week is in sight. Celebrate another workweek (almost) finished by taking the mic at Benjy's Bar. Whether Celine Dion is your jam, or you're more of a Mariah Carey kind of person, there's a song just waiting for you to let all your work stresses out on. Choose from one of the 30,000-plus songs on offer and prep yourself for a performance, because at Benjy's there are no private rooms. You'll be singing for the whole venue, so you may want to prep some dance moves, too. We'd suggest booking a table. Thursday night also offers a $6 happy hour so you can surely expect an audience for your big show.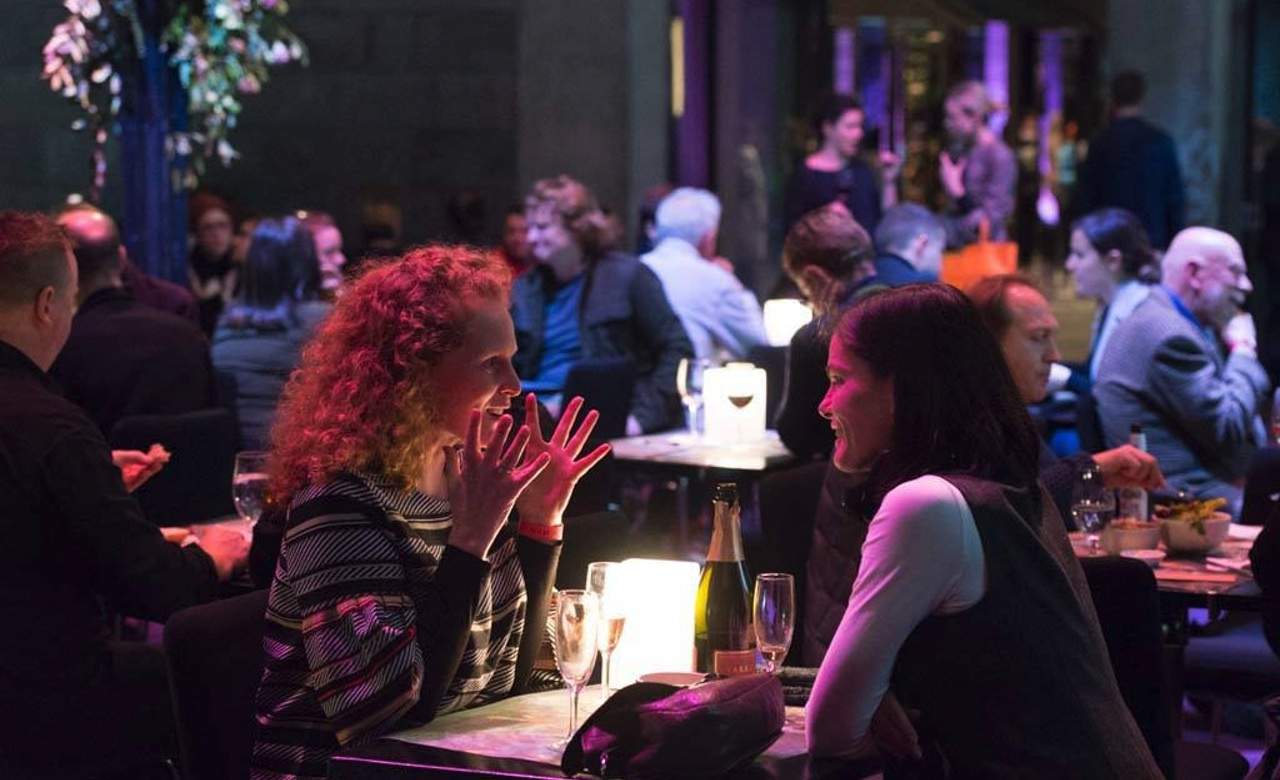 FRIDAY, SEPTEMBER 21: ELEVATED FRIDAY NIGHT
See a jazz gig and ogle an Andy Warhol after hours at the NGV.
Until October 5, Friday nights at the NGV will pair international and local jazz acts presented by the Melbourne International Jazz Festival with iconic works from the current MoMA at NGV: 130 Years of Modern and Contemporary Art exhibition. This week's lineup features Melbourne-based Let Them Eat Cake and is headlined by acclaimed Australian group Speedball. Channel those Big Apple vibes and elevate your usual Friday night with a bit of jazz and a little catch-up with your mates Vincent van Gogh, Frida Kahlo and Andy Warhol.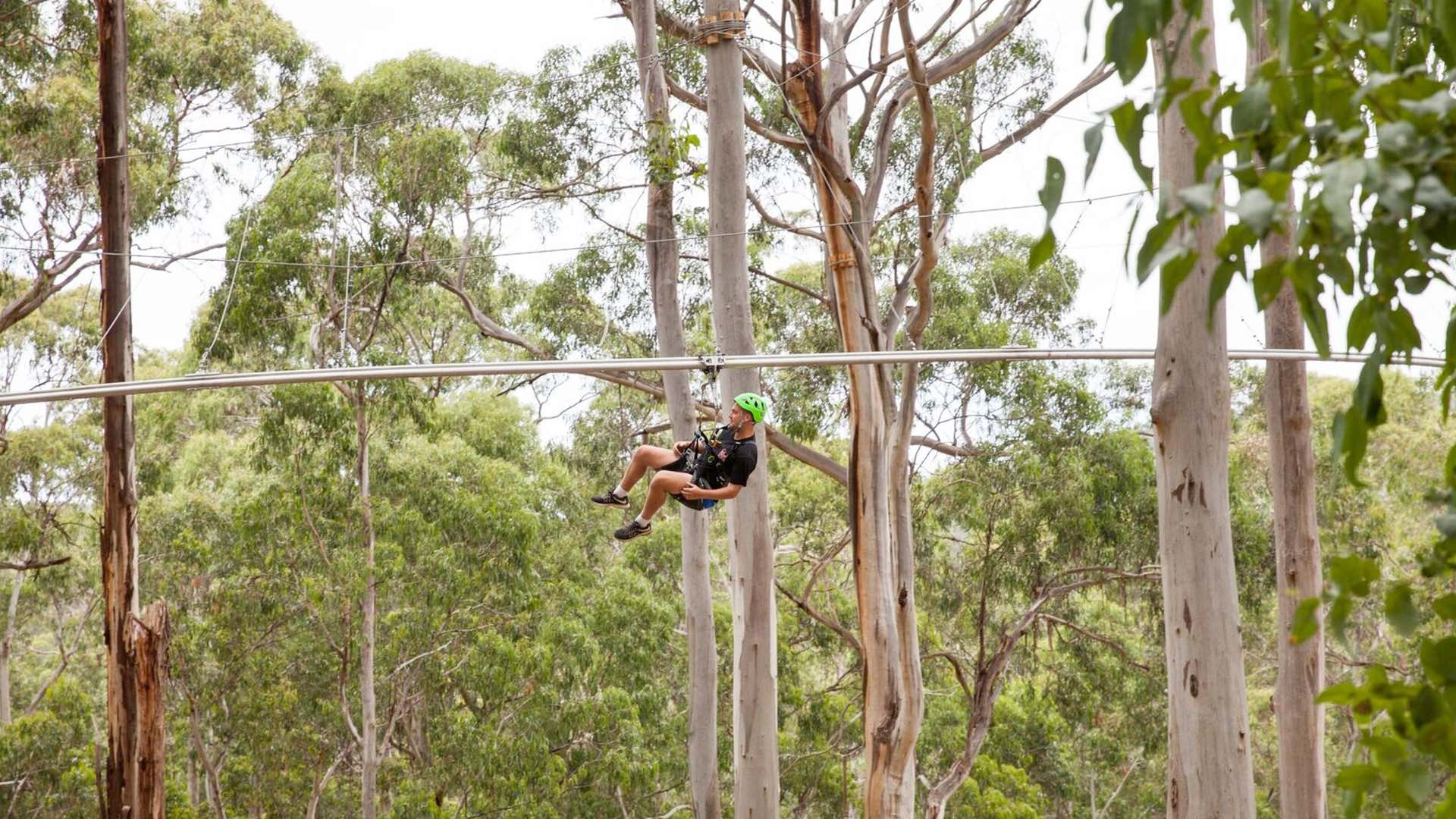 SATURDAY, SEPTEMBER 22: SATURDAY FLYING
Road trip to the Great Ocean Road to soar down a five-kilometre-long zipline.
Saturdays are not for wasting, so get out of the city and take on the open road on none other than the chief of them all: the Great Ocean Road. It's all in the name really. Drifting along where the ocean meets the road, you'll eventually reach Live Wire Park in Lorne, home to a five-kilometre-long zipline. The off-the-grid aerial adventure park also offers a suspended 120-metre walking circuit and even a "super circuit" of 53 physical and mental activities that test park-goers while suspended in mid-air. And all of these activities take place among the native blue gums. From hands on the steering wheel to holding onto your harness for dear life, this is an adventure you'll want for the memory book.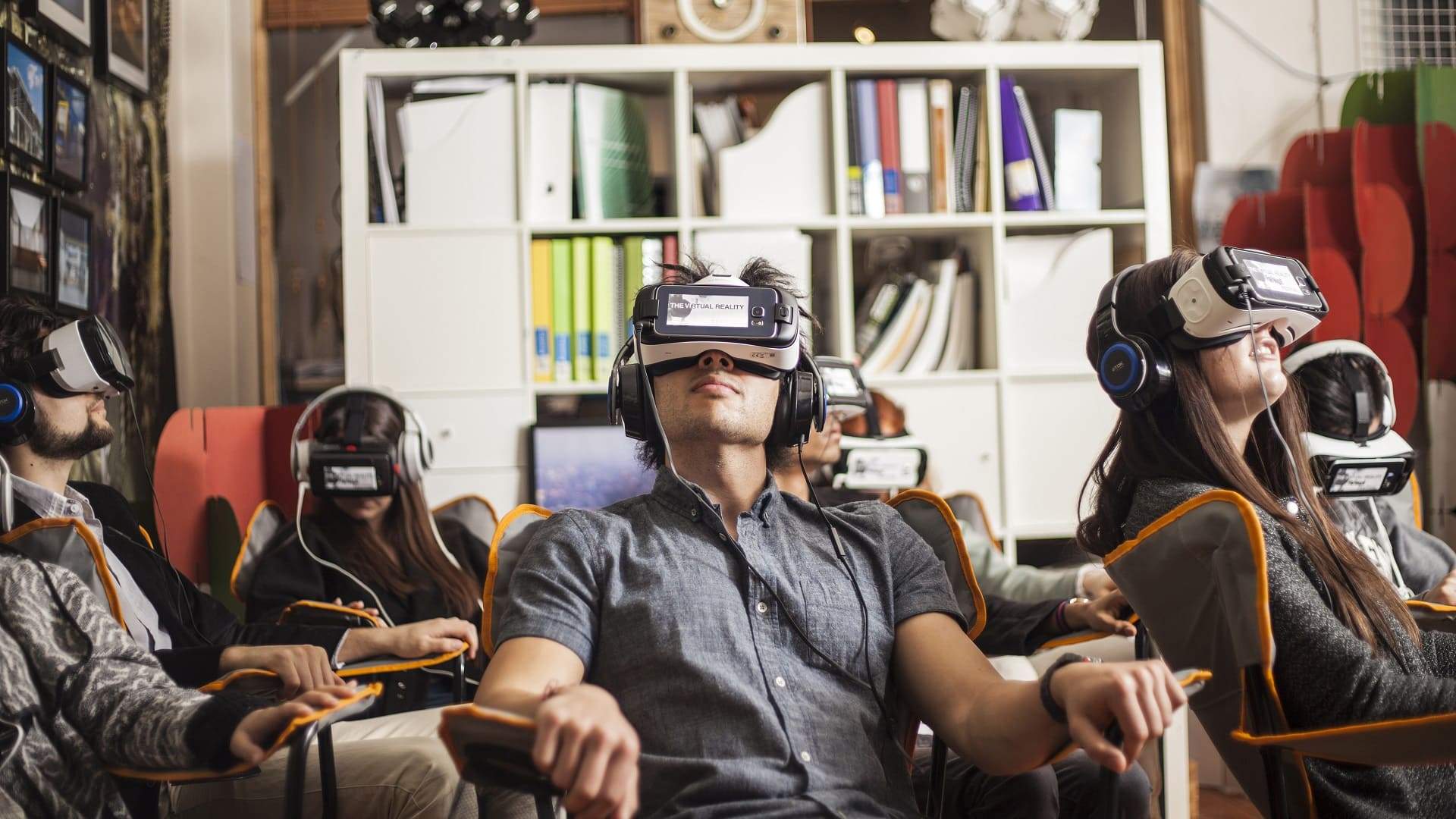 SUNDAY, SEPTEMBER 23: VR CINEMA
See a round of shorts in virtual reality.
The weekend may be fleeting, but there's still time to make the most of it with a trip to the Virtual Reality Cinema in Collingwood. You get what the label says with the newly opened digs encompassing a 12-seat theatre, supplying you with a VR headset and sending you on your merry way to another reality. The seats spin 360-degrees, too, so you can get a good look at everything going on around you — including your fellow cinemagoers thanks to the special Group VR system. Each session shows four to six back-to-back shorts in a seamless 20 to 30-minute experience. And there's a whole load of shorts lined-up by the cinema, which will take you right out of your chair on Johnston Street and make you feel you're somewhere else entirely. The future is now, people.

Where to next? Make the most of every week with Mitsubishi Eclipse Cross and navigate to your next destination here.
Top image: Kate Shanasy.
Published on July 30, 2018 by Marnie Vinall