TRAVEL & LEISURE
Eight Cheap Fitness Classes Under $8 in Melbourne
Work up a sweat without working up a debt.
Eight Cheap Fitness Classes Under $8 in Melbourne
Work up a sweat without working up a debt.
Being fit and healthy doesn't have to be the expensive venture that you may believe. Say fare-thee-well to lengthy gym contracts that nibble away at your hard-earned savings week by week. Instead, squeeze into your favourite Kmart lycra pants and huff and puff at a fitness class that won't cost you any more than seven buck (and in some cases, sweet nothing). With these impressive Scrooge prices, why not try out something new like hula-hooping, Latin dancing, Zumba and weights? Getting sweaty has never been so thrifty.
Led by the fit folk at Healthy Lifestyle Lounge, these outdoor exercise classes cater for the suits and pencil-thin skirts of the fast-paced city workhorse. Enjoy the fresh crisp air of morning, or exchange the evening commute for a sweat sesh with simple circuit based exercise. These fitness classes focus on body weight exercise, cardio training and core strength movement.
When and where: Classes run at Tuesdays at 6pm and Wednesdays and Fridays at 7am at Federation Square. 
You may have tried chai but how about tai chi? If you want to give it a go, the City of Stonnington is offering free classes in the ancient exercise in Malvern Gardens. Like the soothing and calming powers of a cup of chai, this tai chi for beginners focuses on relaxation, breathing, gentle poses and flowing movements. Classes can strengthen muscle, improve coordination and balance. Not bad for a freebie, hey?
When and where: Beginners class run on Tuesdays at 10am at Malvern Gardens. Classes run in accordance with the school term. Term one will finish on March 24, so check back here for the Term two timetable. 
This rare and wonderful gem of a gym in Melbourne's outer north happily offers the community the opportunity to get fit for less than five bucks at an aerobics class. At 5 Star Gym all the gym classics and favourites are offered such as Step, Pump and T.H.T (Tummy, Hips and Thighs, FYI) during the week for less than a McDonald's Happy Meal. If you're not into group fitness, casual gym visits will cost you a golden price of $2. View the timetable here. 
When and where: Classes run at various times throughout the week at 11/391 Settlement Road, Thomastown. 
The Salsa Foundation know you're curious about sexy Latina dancing. They know that you want to dominate the dance floor, possibly with a rose in your mouth, and a dark and handsome partner by your side. Offering free salsa classes for the two left-footed beginner and providing a run-down of the basic steps, there's no justifiable reason not to at least give this dance class a go. What have you got to lose?
When and where: Beginners classes run on Wednesdays and Thursdays from 6pm at 600 Collins Street, Melbourne. 
Think pavement pounders need to be lone wolves? Think again. If you're a keen jogger but your running has been a little lax of late, you may like to join the largest free training run club in the world. Every Wednesday, after doing some pre-workout stretching, Nike's Pace Leaders take groups of runners on urban tracks with different distances to cater for a range of fitness levels. This little community of joggers will get you fit in no time.
When and where: Running starts at 5.30pm on Wednesdays from the Federation Square Atrium, Melbourne.
Viva Physiotherapy's feel-good workout 'Class for a Cause' is returning for 2016, with all donations going towards a local charity. Is there anything better than strengthening your posture, abs and core knowing that your money isn't going towards some smelly money-grabbing gym?  This year's donation class has yet to be scheduled, but you can sign up on the website to receive the latest news and to save your place on the mat.
When and where: Class times are TBC, but will take place at Level 9, 289 Flinders Lane, Melbourne.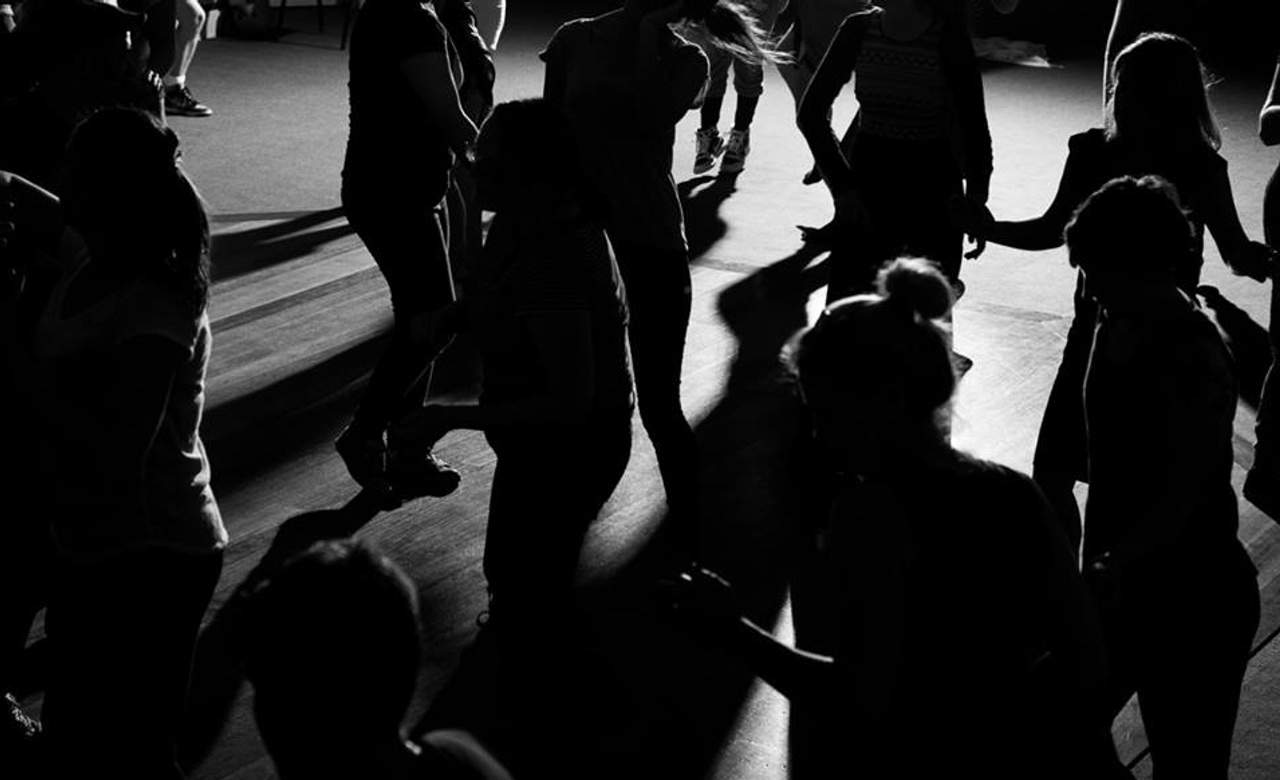 Take dancing in your lounge room to the next level and join the global dance movement that offers a dark space to let go of your inhibitions. Reunite with the joy of dancing for fun and exercise to a mix of dance tracks with no instruction. And, by all means, embrace your inner daggy Dad dancing — no one can see you anyway.
When and where: Multiple classes are held across Melbourne each week. To find a class, visit their website. 
ZUMBA — FREE
If you enjoy the workout quality of clubbing, you'll love the highly addictive and heart-pumping dance style of Zumba — and no high heels are necessary. The best part about this class from Fit Club Melbourne though is that it's free, and is open to all movers and shakers. Music is fast-paced and energetic and combines choreographed moves to create bodacious curves and the fitness of a marathon runner. Plus, you can use the money you save on a $5 post-workout smoothie after class. 
When and where: Classes run on Thursdays from 5.30pm at Carlton Scout Hall, 12 Shakespeare Street, Carlton North. 
Top image: Dollar Photo Club.
Published on March 11, 2016 by Shannon McKeogh