Eight Ways to Work Out When the Dumbbells Have Lost Their Charm
Want to get moving but are bored of the gym? This'll help.
in partnership with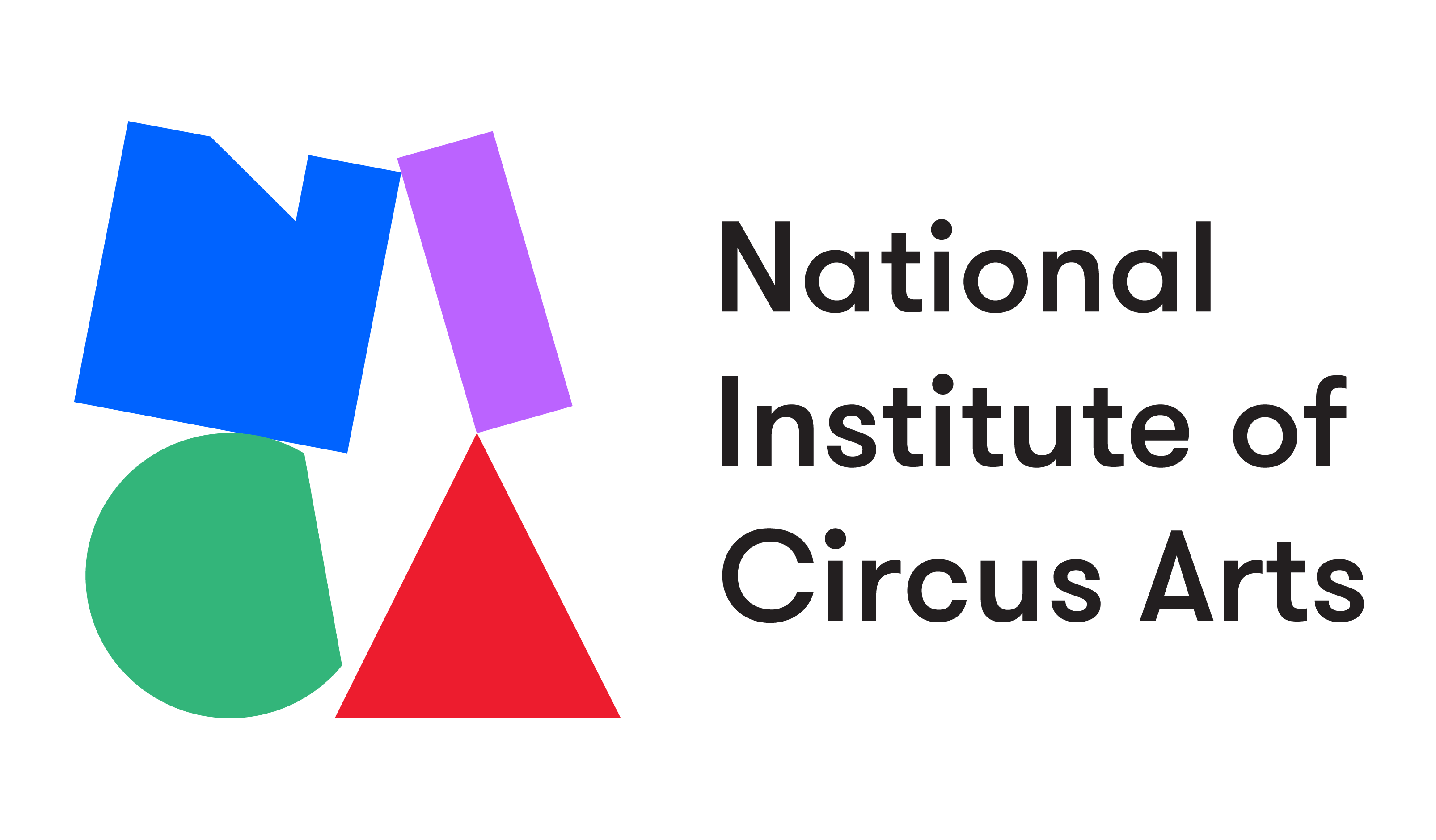 Tired of treadmills? Wearied by weights? So-so on sports or swimming laps? If your go-to exercise has lost its appeal, thankfully, there are loads of other ways to work up a sweat.
If you were put off by PE class, you'll be glad to know there's a ton of fun to be had with daringly different activities all over the city (and beyond). Whether you want to have a skill-building dance session, take your workout to new heights or simply get your heart pumping in the comfort of your own home, there's something for every fitness level. All you need to do is think outside the box squats and burpees.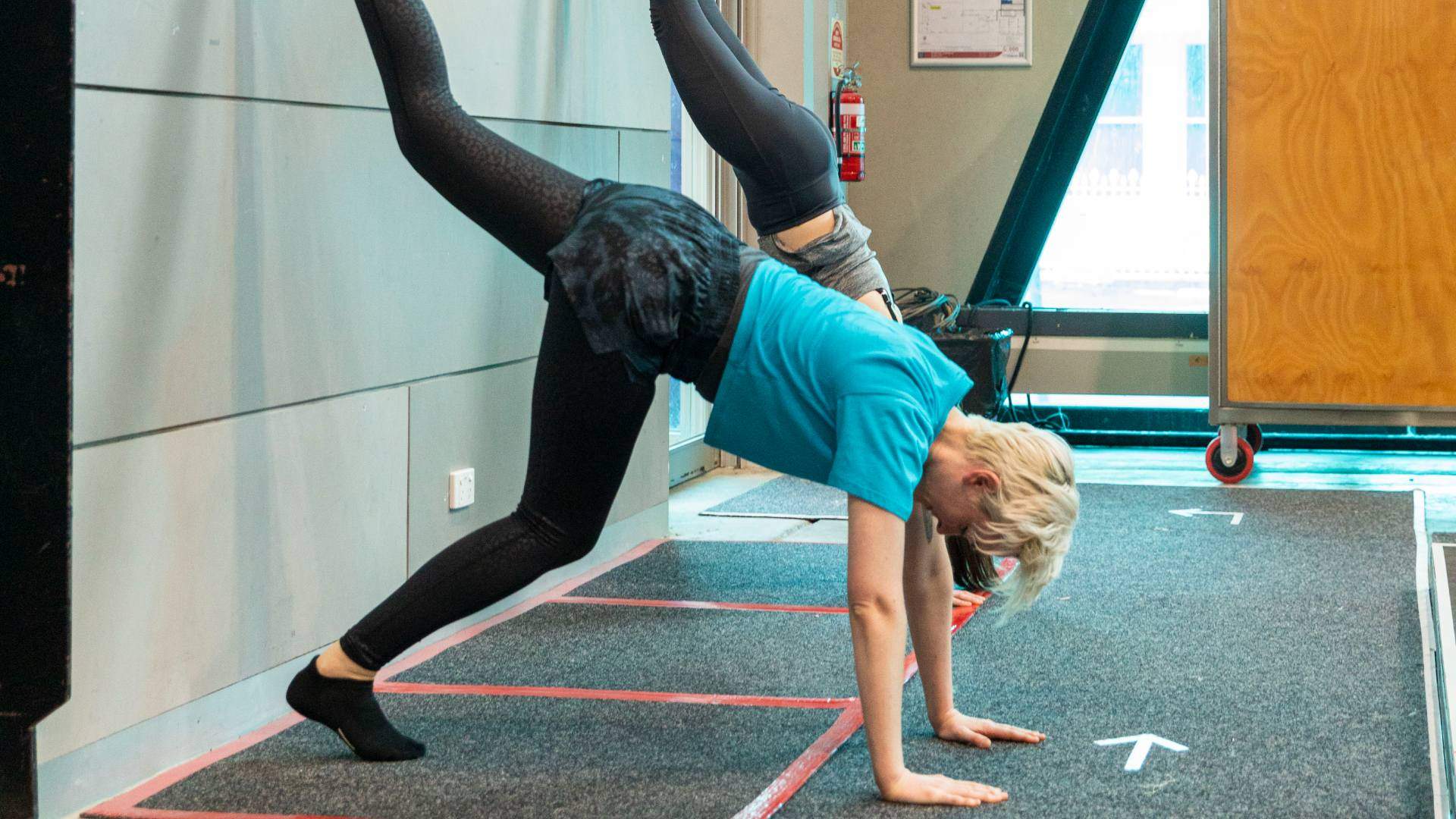 TURN YOUR WORLD UPSIDE DOWN IN A CIRCUS CLASS
Remember going to the circus as a kid? The trapeze and tricks, aerials and acrobats — all of it looking like a damn good time. Well, the National Institute of Circus Arts is helping you join in the fun via its adult term classes. Choose from a lineup of workshops — there's aerial skills, tumbling, core strength or trampoline — that are led by circus professionals and are suitable for all ages and levels.
Not very coordinated? No problem. Jump into a prep or beginner class with circus enthusiasts who are just starting out, too. The class sizes are small, which fosters a supportive learning experience and allows for one-on-one time with the trainer where necessary. Once you've mastered the basics, gear up for more advanced levels next term.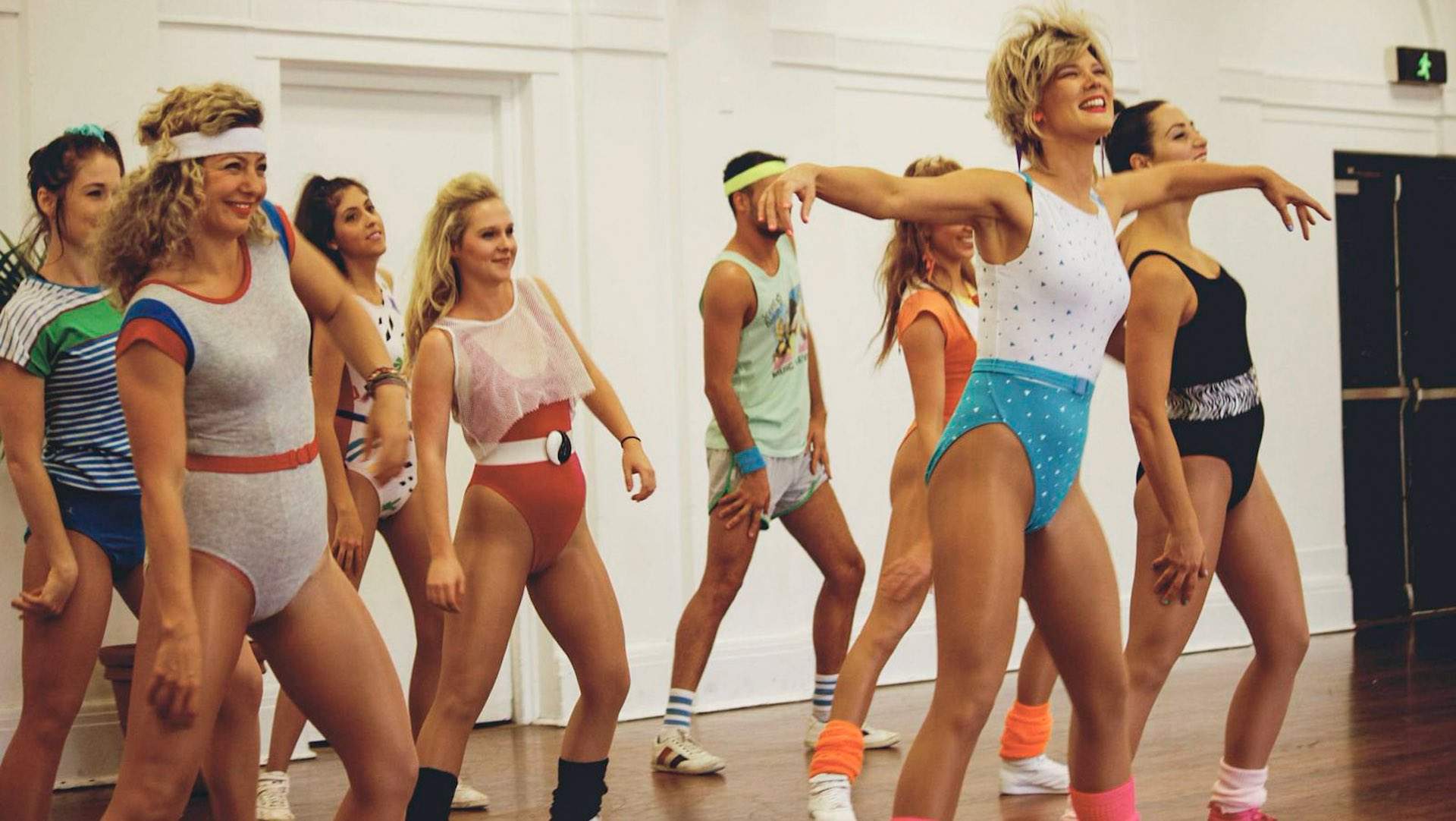 SHAKE IT OFF AT RETROSWEAT
Depending on your age, you might not be old enough to remember the VHS home workout revolution, but that's no reason for not dialling in to the nostalgia at Retrosweat. These online videos (and weekly live classes for Sydneysiders) feature gorgeous vintage 'fits and charismatic hosts to boot. Dolling yourself up in your 80s or 90s best isn't a must, but you absolutely should if it helps you get in the groove.
There's classic aerobics, choose-your-own-adventure workouts and even Retroflow yoga, all set to retro bangers. Can't choose between Kylie K-Hole, The Whitney Workout or a mixtape session? No stress, all will have you move your muscles to stand-out blasts from the past.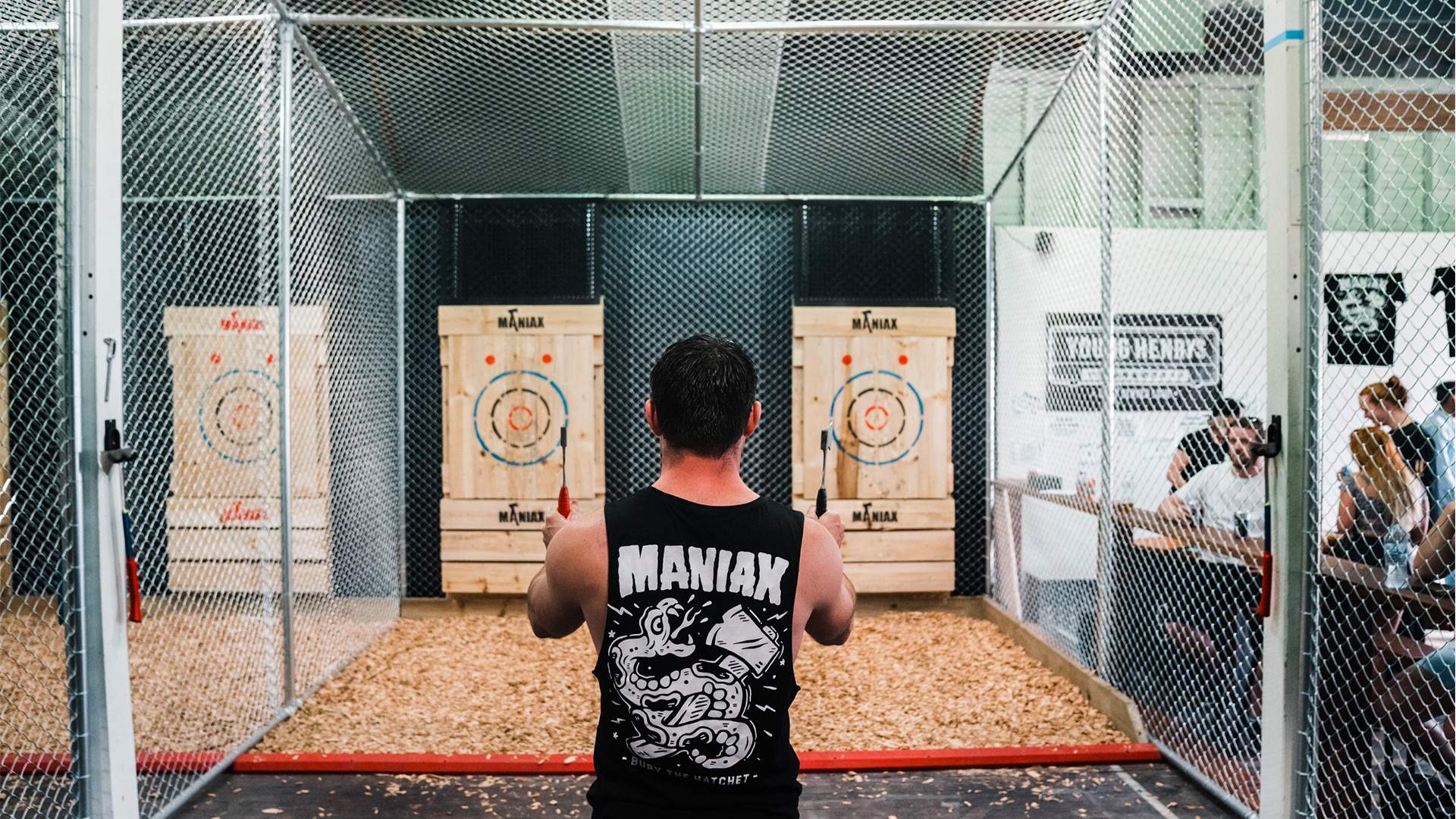 PRACTICE YOUR PRECISION
Regular resistance training just not cutting it anymore? Time to up the intensity and unleash your inner warrior. Maniax, Australia's first urban axe-throwing company, hurled onto the scene in 2014, changing both group fitness and date nights forever.
Gather your mates and get comfortable handling a literal weapon, then challenge each other in a tournament to determine the ultimate axe-throwing champion. You can also book a one-person Quick Chuck, where you get one lane and one hour of throwing your heart out.

BEND LIKE A BALLERINA
It's never too late to fall in love with ballet. At the Primrose Potter Ballet Centre in Southbank, would-be ballerinas at all levels can join professionally led 75-minute lessons to get their dance abilities en pointe.
Beginners can familiarise themselves with the barre — working on posture, coordination and strength — in casual lessons or by joining a six-week class series. Intermediate classes focus on alignment and technique, while advanced lessons aim to develop your musicality and centre work. Worried about your two left feet? There's an absolute beginner level, too.
GO WILD AT GO KARTING
Racing is a sport. Sure, it might be less sweaty than the others, but you'll be bracing your core the whole time you speed around Ace Karts' 700-metre outdoor track — especially on that 105-metre straight.
With an average of 18 laps in a single session, you'll have plenty of time to perfect your skills on each of the seven corners. Once you've mastered every turn and know the course like the back of your hand, reverse it and challenge yourself again. Group or solo, this adrenaline rush is a far cry from days spent playing Mario Kart.

PAINT YOUR MATES
Head out of the CBD and straight into battle. A colourful, paintball battle. Whether you want to play out combat stories at Hot Shots, explore the three hectares of experiences at Sniper's Den, or pop into the ultra convenient World Series Paintball in Oakleigh, right near Chadstone. 
Some venues offer immersive sets and full storylines (including a Star Wars-themed adventure), and others have family-friendly sessions and lower impact pellets. Do you need to be a sharp shooter to enjoy it? Not at all. But with a bit of practice on your mates, you'll work up to nailing the perfect shot in no time.
SCALE THE WALLS
Working your upper and lower body, improving flexibility, problem solving, grip and balance — rock climbing is a full body and mind workout. Luckily, there are many climbing and bouldering venues scattered throughout Melbourne for you to choose from.
From Gravity Worx in Pascoe Vale to Bayside Rock in Carrum Downs and Hardrock in the CBD, each climbing gym has its own niche. Walls measure from 4.5 metres to 12 metres tall, and range from teetering angles to sky-high vertical ascents. Visit as a group or try and beat your personal best in speed or bouldering. This one is ideal if you like a bit more adventure in your fitness exploits.

GET INTO POLE POSITION
A workout that makes you feel powerful, skilled and maybe even a little bit sexy? Yes please. Pole is skill-based, meaning it's not about smashing out reps or beating best times. It's about learning new tricks and red-hot routines — and how to dance in heels.
Build strength and flexibility while you explore pole, aerial hoop or silk skills at one of the four Melbourne Pole Room locations. The eight-week courses are progression-based, so you'll be supported as you gradually increase your abilities. Start with grips, spins and poses and advance to full routines from there. It's time to see what all the fuss is about.
Are you keen to give circus training a go? For more information on NICA and to find a class that suits your schedule, visit the website.
Concrete Playground Trips
Book unique getaways and adventures dreamed up by our editors