TRAVEL & LEISURE
Element Richmond Hotel Is Now Offering Rooms with Outdoor Hot Tub and Movie Sessions
The best part? The rooms are pet-friendly.
Element Richmond Hotel Is Now Offering Rooms with Outdoor Hot Tub and Movie Sessions
The best part? The rooms are pet-friendly.
Regional holidays in Victoria are back on the cards from today, Monday, June 1, but if you're not ready (or able) to leave the city just yet, you can still treat yourself to a fancy staycation. And Element Richmond has just the prescription.
The eco-conscious Westin brand hotel has just launched a new hot tub and silver screen package. You'll spend the night one of the two luxe King Spa Balcony rooms with your own private outdoor hot tub, which has been conveniently positioned right in front of big screen — so you can have your own movie night. You can, in fact, have a movie marathon, with the screen hooked up to an Ipad loaded with a heap of streaming services and a selection of classics and new flicks. Prepare for wrinkly fingers.
When you're sick of looking at the screen, you can gaze out over the Melbourne skyline, too.
The package starts from $280 a night for two people and for an extra $50 you can add on a snack pack with a bottle of bubbles, popcorn, ice cream and chips.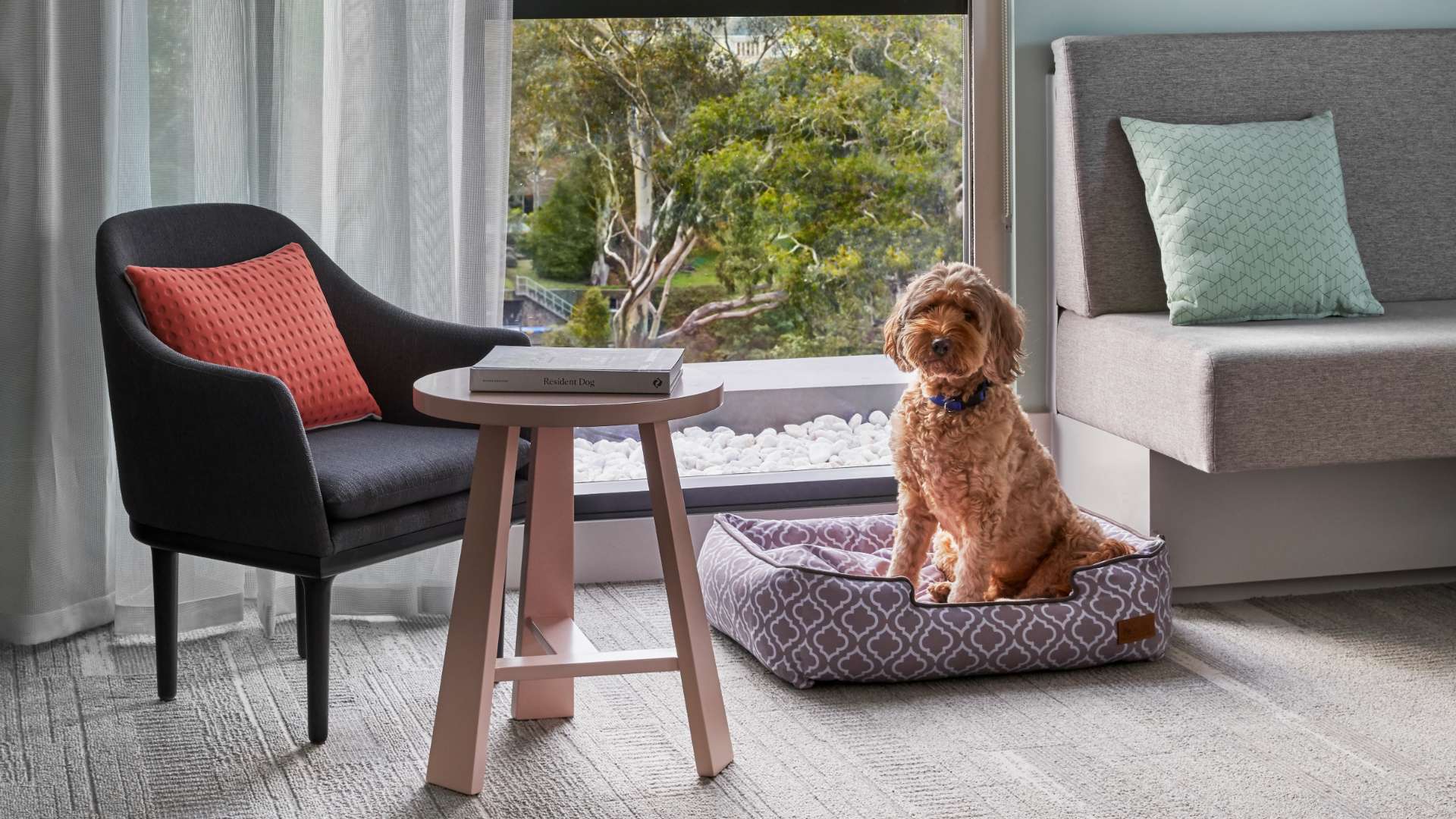 It's important to note that your four-legged friend can come along for this staycation, too, as Element is a pet-friendly hotel. Comfy dog beds are available for any four-legged guests, though there is a maximum of two dogs per room and they can't weigh more than 20 kilograms each — apologies to all those particularly leggy hounds and hefty pooches. If you are bringing along your canine mate, there's an $80 pet cleaning fee per room, per stay.
Element also offers free on-site parking with any package booking and, if you can fit your pooch in your basket, it's also easily accessible via bike. And it has a hand sanitiser bar — with sannies from the likes of Mr Black and Four Pillars — that you can peruse.
Element Richmond's hot tub and silver screen package starts at $280 a night for two and is available from June 1 to December 31, 2020. 
Published on June 01, 2020 by Samantha Teague