Epic Campsites to Roadtrip to from Melbourne to Make the Most of Your Weekend
Swap the pub for the campfire and embrace your surrounding natural wonders this weekend.
in partnership with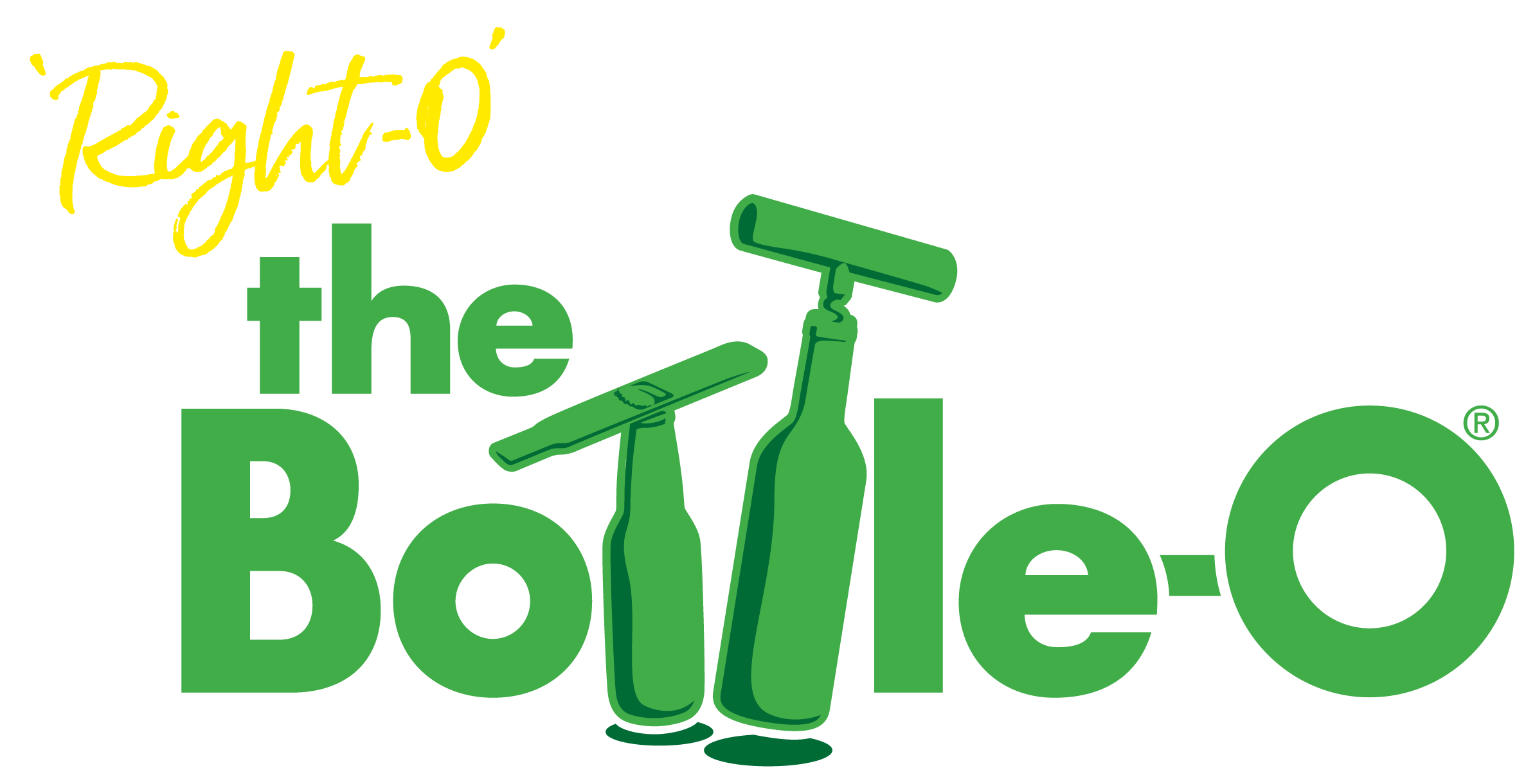 Road tripping is a great Australian pastime — there's nothing more freeing than setting out on an adventure of your own making, after all. In a sprawling land of diversity, a drive will take you to some pretty unique places. But, you don't have to take a few weeks off to make a proper go of it. 
This weekend, escape and explore something unfamiliar. Why stick around at home when you could hit the road and reach somewhere wonderful? Scenic oceanside tours, delightful countryside towns, hard-to-reach hikes or somewhere you can feel the sand between your toes and gaze off into the sea on a quiet shore. Or, if you can get some extra time off, it might even be worth taking a flight first and starting your drive on a more distant western coast…
Wherever you head, don't forget The Bottle-O, the independent local slinging your favourite boozy sips all over Australia, will be close by for bevs. So you can eat, drink and be merry wherever you park yourself along the way.
TO BE OCEANSIDE: ROAD TRIP TO PHILLIP ISLAND, CAMP IN THE HOLIDAY PARK
Melburnians, you've got an island escape practically on your doorstep. Phillip Island is only about two hours' drive from Melbourne, but it feels a world away. Sure, it's famous for the penguin parade, but there's more here to keep you occupied for a weekender.
With the NRMA Phillip Island Beachfront Holiday Park as your base camp, you can spend your days swimming, fishing, birdwatching, hill walking and generally just getting in touch with nature — and the serenity. (Just remember to stop at The Bottle-O for a fresh slab as you make your way to camp.) Get up early to surf at Cape Woolamai Beach; then take a trip out to The Nobbies, where you'll follow the boardwalks along the coast and climb the hill for a view of the largest fur seal colony in Australia. If you want to leave the planning to others, there are curated trips available too: circumnavigate the isle on a quest to spot some humpbacks, or ensure you catch the famed little penguins as they waddle ashore. Camping with a side of indulgence? Hit the day spa and chocolate factory.
Take it easy with a cafe breakfast, pack a lunch for your beach adventures, and return to camp via the shops for a beachy barbecue dinner. Provisions acquired, sit back with a drink in hand as you watch the sun go down over your island paradise. Take your time on the drive back to Melbourne, explore a little of the villages — and epic scenery — of the Bass Coast.
TO GET INTO THE COUNTRYSIDE: ROAD TRIP TO BALLARAT, CAMP AT CRESWICK
Head inland and find out why Ballarat and its idyllic surrounds have become a primo destination for Melbourne weekenders. The township's got new restaurants and fresh artisan bakeries alongside the grand theatre, Australia's oldest regional gallery and that frontier Western fun at Sovereign Hill. A wander around Lake Wendouree is an afternoon in itself, with wildlife, wetlands, formal gardens and ample picnic spots along the shore. It's still a country city, but with plenty of small town charm.
And, this is goldfields country specifically. Staying at Creswick Holiday Park will give you easy access to old mining trails and state reserves, as well as other local walks and mountain bike tracks nearby. Creswick is a charming little town of markets, historic buildings, and the renowned Farmers Arms pub. Explore all day, then sink into the peace and quiet of a country night. Gaze up at all those stars far from city lights, a drop of spicy shiraz in hand, and soak up the serenity of rural living.
FOR EPIC HIKES: ROAD TRIP TO WILSONS PROMONTORY, CAMP AT TIDAL RIVER CAMPGROUND
Need to burn a little pent up energy on your weekender? Hit the Prom. A three-hour drive from Melbourne, Wilsons Promontory is home to a network of both short and multi-day walking tracks that'll keep even the most restless wanderer entertained. Traverse the beaches and bays, including the aptly named Squeaky Beach; explore the stringybark, eucalypt and fern-filled forest of Lilly Pilly Gully nearby; or go all in and set off on an overnight hike.
From Tidal River Campground, you can hike to Mount Oberon for sweeping views across the river and the coastline. You'll be gazing across the water and little bays, flats and boulders, back over the inland hills and forests. That famous 360° view is the perfect place to catch a sunset. This camp spot has full amenities, free barbecues and even a little general store with basic supplies. But, you'll want to stop off in the cosy little town of Grantville as you make your way out of Melbourne, keeping your eyes peeled for The Bottle-O beneath the retro VB sign on the Bass Highway. Make sure to stock up on all the necessary extras — think fizzy seltzers, pre-mixed G&Ts or ciders. You'll be ready to kick off your boots and crack open a cold one as soon as you're in your camp chair.
FOR CLOSE PROXIMITY TO CREATURE COMFORTS: ROAD TRIP TO THE MORNINGTON PENINSULA, CAMP AT WHITECLIFFS FORESHORE RESERVE
The Mornington Peninsula is a southern hub of standout food and drinks, luxurious spas, bustling towns and scenic drives. A long weekend is a good stretch of time for a whirlwind tour of the whole locale, while still leaving room to linger at a few top spots. Relax at the famed Peninsula Hot Springs in Fingal — via a curated trip, if you like —experience the seaside playground of the upper crust at Sorrento and Portsea, take a cable car at Arthur's Seat for an unbeatable view, and set up camp at Whitecliffs Foreshore Reserve, just one kilometre outside of the gorgeous coastal town of Rye.
You'll want easy dinners after all that driving: stop in at The Bottle-O Dromana on your way through for a few bottles of the local best, then pick up some fancy tins, charcuterie and cheese from Montino Deli. You'll be sorted for the perfect picnic of snacky bits and vino to end your day. Rye is the perfect base for a relaxed weekend, where you can rise, shine, swim and surf, then head home to the city refreshed.
IF YOU'RE GOING FOR LONGER THAN THE WEEKEND: FLY TO PERTH, HEAD TO MARGARET RIVER, CAMP AT PREVELLY CARAVAN PARK
Not technically a road trip per se, but if you have managed to score a few extra days off, why not take a flight to Perth and see what the west has to offer? The routes of the Margaret River are a road-tripper's dream. A region of truly diverse (and delicious) diversions. Snorkel, swim, bask and explore the shoreline, surf where the pros compete and take in spectacular views all the way along.
History buffs and art aficionados can do a tour of museums, galleries and cultural sites as they cruise the roads that wind between coast, hill and forest. Nature chasers can seek out a watering hole along the Blackwood River, hike through the towering Boranup Karri Forest, or just take in the changing scenery along your travels. Get aquatic and paddle down the river with a group of other adventurers, or explore Lake Cave with an expert guide.
But of course, it's the food and flavours of Margaret River that really give it a place on the map. There's hip cafes and high teas, surfside coffee houses and gourmet delis dotted all over the locale. Buy fresh produce and local goods from family-run makers and provedores, and take it back to Prevelly Caravan Park for the ultimate locavore feast. But what's an epic meal without your bev of choice? Swing by the The Bottle-O Brunswick Liquor on your way — looking for something local, it's wine country after all — to make sure you're deliciously prepared.
Wherever the road leads you this weekend, find your nearest The Bottle-O and stock up on some standout bevs. Ready to start planning? Head to the website.
Top Image: Maythee Voran; Tommy G; S Porter.
Ready to elevate your play?
Book these unique adventures recommended by our Editors