Experiences Best Shared: How to Make Friends for Life on an Adventure of a Lifetime
Dive into an adventure like no other and forge friendships that will last for a lifetime.
in partnership with

Part of what makes travel so special is making friends with people from all over the globe. Yet staying in contact after you eventually return to the 'real world' is surprisingly rare. Think about the travel pals you follow: how many do you stay in contact with?
It doesn't have to be this way. By putting yourself out there and going the extra mile, you can make these short but sweet connections into lifelong friends. This way, when you say 'keep in touch' as you leave for your next destination, it actually happens.
Forging friendships on an epic adventure is easy when good experiences are had. Together with Intrepid Travel, we've curated this guide to making lifelong friendships while gallivanting across the globe.

PUT YOURSELF OUT THERE
You can't always expect friendship to find you. Instead, put in the effort to meet your fellow travellers and introduce yourself to your trip guide and other travellers in your group. You'll bond over new experiences and become closer with your group mates at food markets as you sample new foods. In rousing destinations like Cambodia, you'll find yourself surrounded by travellers from every corner of the globe at landmarks like Angkor Wat. Strike up a conversation with a friendly face; you might just become lifelong friends.

BOOK A GROUP TOUR
Sure, taking an international adventure where every decision is made moment-to-moment is exciting. But sometimes, it's nice just to hang back and let someone else figure out the guesswork for you. This is where the beauty of group multi-day tours comes in.
Best of all, these experiences are ideal for making friends, as you'll spend hours together roaming the sights and commuting between them. So, pass the time by getting to know each other. Before you know it, your travel bud becomes a close pal.

EMBRACE THE UNKNOWN
When you're travelling the world soaking up new experiences, finding a way to get out of your shell is essential. Although it might seem daunting at the time, saying yes when you're invited on an adventure by other travellers is the ideal way to form a tight bond.
Similarly, inviting others to tag along when embarking on a trip is another way to kick-start friendships with those you meet on the road. In a vibrant country like Morocco, embracing the unknown is the best way to stave off culture shock.

BOND OVER LOCAL EXPERIENCES
The people you meet on your travels make some of the most striking memories. Although there's a good chance some just become hazy recollections from late nights on the town, others are a little more meaningful, especially when you connect over incredible experiences.
For many, this means delving into local customs. Rather than sticking to what you know, exploring diverse food, art, and traditions means you level up your worldliness together. If you take a colourful journey to Mexico, getting your cultural fix is never far away.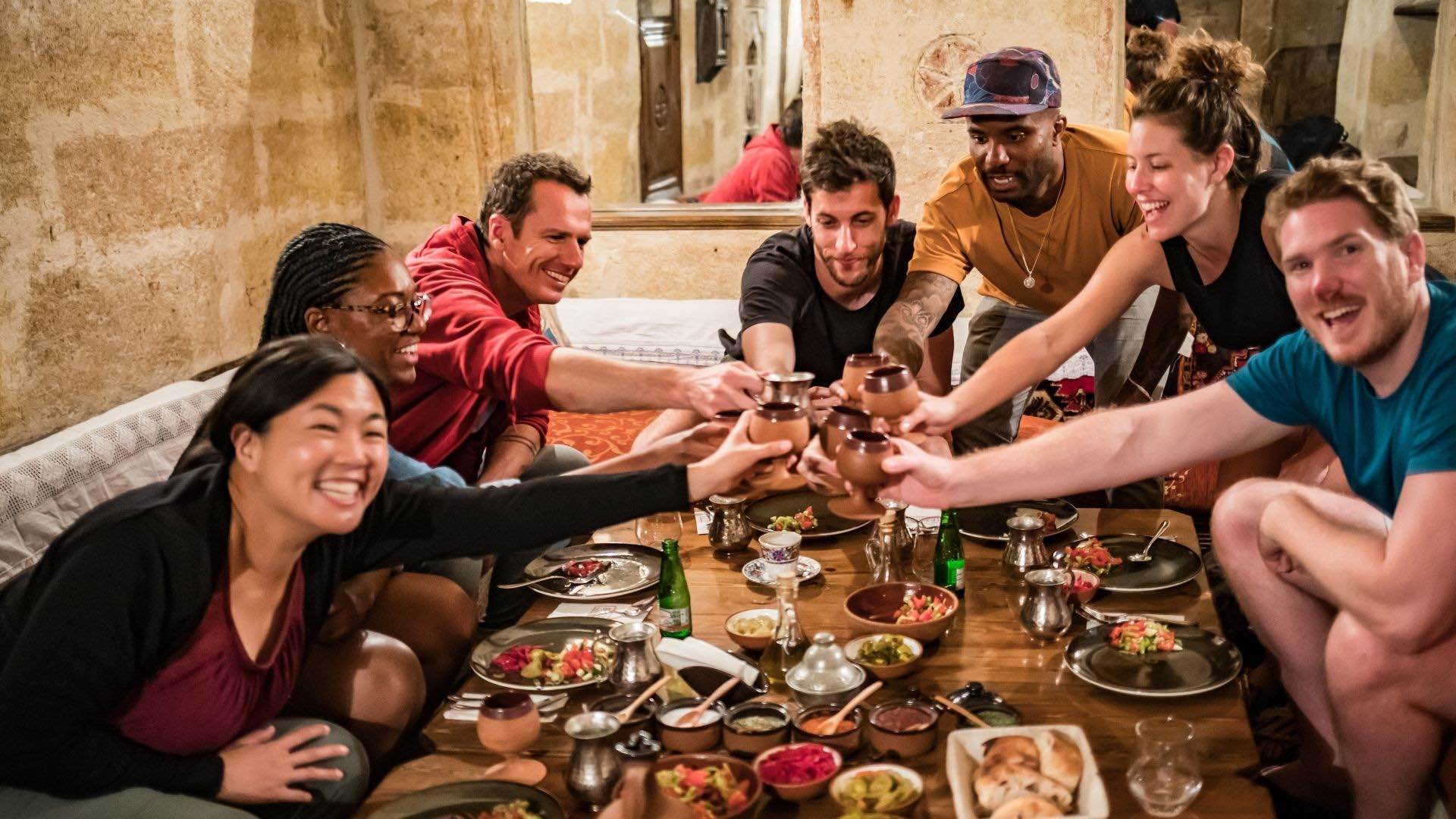 STAY IN TOUCH
Found a kindred soul on a trip to Turkey? Even the strongest connection won't last unless you commit to staying in touch. Once you're back home and the adventure is over, it's easy for real life to get in the way of lasting friendships.
Fortunately, it's never been easier to keep in contact with your new friends. Add them on socials, tag them in pics and reminisce about the good times you shared. By keeping the group chat active, new adventures are bound to appear on the horizon.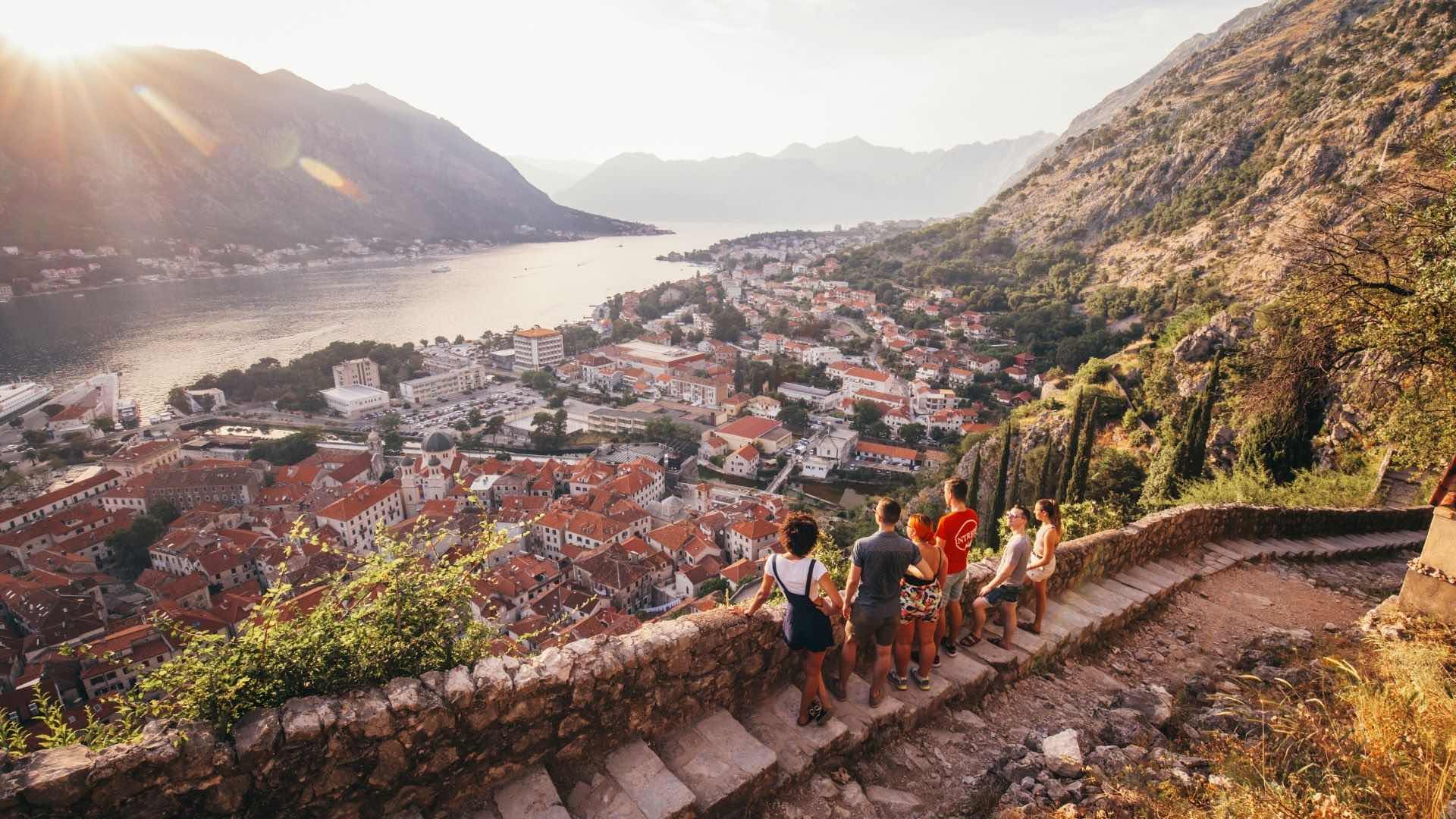 PLAN YOUR NEXT TRIP
Don't wait for the next adventure to come to you. When you're looking to turn travel companions into forever friends, taking the initiative to keep everyone informed about your upcoming trips is the perfect way to organise an overdue meetup.
Whether you've planned out a journey to the Southern Balkans or you've worked together with your pals to create an unforgettable itinerary, inviting travel friends near and far to join your adventure strengthens your bond and makes them companions for life.
Get out, explore, dive into adventure and find your WOW with Intrepid Travel. Find out more on the website.
Concrete Playground Trips
Book unique getaways and adventures dreamed up by our editors