TRAVEL & LEISURE
Five After-Work Activities to Add a Little More Joy Into Your Working Week
Reclaim your weeknights with these five fun ideas.
Five After-Work Activities to Add a Little More Joy Into Your Working Week
Reclaim your weeknights with these five fun ideas.
in partnership with

Right now in Melbourne, it's more important than ever to find little things in our days to bring a bit of joy into them. While we can't necessarily go to pubs or bars (yet), we can still find activities to put smiles on our faces and get some dopamine hits in. To help you out, we've teamed up with Oporto to bring you five after-work activities to add a little more joy into your Monday to Friday. Try your hand at an online cooking or dance class, take a virtual walk through a museum, or take it easy by ordering takeaway and putting your feet up.

MONDAY: DANCE AROUND YOUR LIVING ROOM
Shake off any Monday blues with an online live-streamed dance class. Get your blood flowing with energising movements thanks to Australian artist Erin Fowler's Bedroom Dancing for Isolated Times. Practise your expressive movements with Zoom Dance's all levels contemporary class — where, for $10, you'll get a full hour with two to four teachers taking you through each exercise. Or, get your jazz hands ready for an intermediate to advanced jazz class with 6th Position. Alternatively, pop on a YouTube dance workout and sweat it out all the same. Try Emkfit's Shrek workout for a real dorky time.

TUESDAY: GO ON A VIRTUAL TOUR
Melbourne Museum may have its physical doors shut but, digitally, it's still open for adventure. Put on your comfiest trackies, make yourself a cup of tea and head off on a virtual tour of the Museum's Dinosaur Walk exhibition. You'll discover 17 skeletons of prehistoric animals dating back over 253 million years. This includes the likes of the duck-billed Hadrosaurus, the ten-metre-high Tsintaosaurus and the horned-face Protoceratops. The exhibition also includes multimedia activities, where you can learn more about what these ancient animals ate to survive.

WEDNESDAY: TAKE A GOURMET COOKING CLASS
Get out your chopping board and apron and prepare to make a meal fit for the queen, king or non-binary majesty you are. Feel like Italian? Head over to Nonna Live where you can book a spot to cook pasta — using a recipe that dates back 100 years — with Nonna and her family via Zoom. Once your spot is confirmed, you'll be sent an ingredient list, suggested wine pairings and even a Spotify playlist. Or, try your hand at Asian-style vegan dishes with a class from Otao Kitchen. The plant-based cooking workshop utilises recipes from a number of different cultures and promises lots of flavour.

THURSDAY: ROPE YOUR MATES INTO A PUB TRIVIA NIGHT
Just because pubs are off limits doesn't mean you can't show off your superior general knowledge with your mates. You just need to rope them into a Zoom-based trivia session. As quiz master, you'll have control over the topics, meaning you can do a whole round on Zac Efron movies, Keeping Up with the Kardashians quotes or songs from the 80s. There are pre-made quizzes online if you're feeling like handing over the reins to someone else — World of Wanderlust's downloadable quiz or Kiss's 60 Questions are good places to start.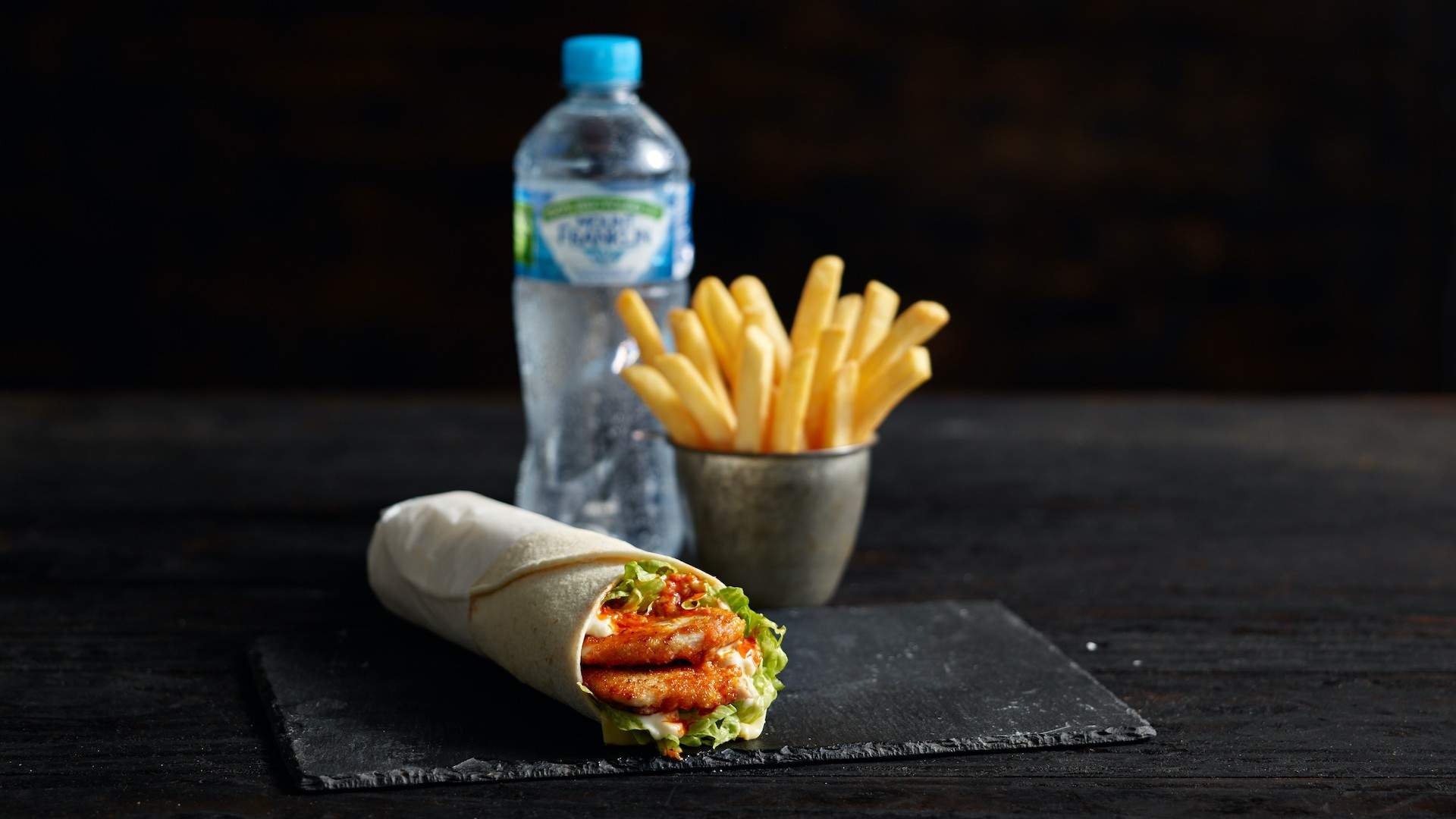 FRIDAY: ORDER TAKEAWAY INSPIRED BY A BEACHSIDE SUBURB
End your working week right by forgetting all about the cooking. Order in, instead. In fact, forget all the work emails, spreadsheets and finicky little tasks from the last four days. It's time to put your feet up and binge on some Netflix. And the real chill comes with Oporto's new Bondi Rappa, which provides a satisfying feast of two freshly grilled chicken breasts accompanied by crisp lettuce, cheese, creamy mayo and original chilli sauce, all wrapped in a warm pita bread wrap. Order online and then let those Bondi vibes wash over you.

Check out Oporto's full Rappa Range here, then make tracks to your closest store — or order online. 
Top image: Melbourne Museum by Museums Victoria
Published on September 24, 2020 by Marnie Vinall