Five Creative Ways to Hit 60 Kilometres in Melbourne That Aren't Going for a Bush Walk
March to a different beat while still hitting your monthly step count goal.
in partnership with

While we love watching our mates' attempt to grow facial hair (with varying degrees of success) for Movember every year, we especially love that's it's for a good cause: raising funds for mental health, suicide prevention, prostate cancer and testicular cancer. And if your inability to grow a mo has stopped you from getting involved yourself, we've got news for you. Move for Movember is a Movember challenge, supported by major partner Lululemon, and there's still time to get involved. Move encourages participants to cover 60 kilometres across the course of a month by either walking or running. That distance was chosen to represent the 60 men that are lost to suicide every single hour across the world.
Let's not beat around the bush(-y moustache) — 60 kilometres is some ground to cover in a month. So, if bushwalks bore you or you don't have the time (or the inclination) to smash out a few multi-day hikes, we've come up with a list of more creative ways to hit you that step count goal this month. And it's super easy to get started. Just register to Move via the Movember website or download the app, start collecting donations from your friends and family, pop your comfiest pair of shoes on and get moving. Oh, and make sure you have a smartwatch or your phone on you to make sure every step is counted.


DO A BREWERY CRAWL
The glorious spring weather already makes a brewery crawl an excellent way to spend a Saturday, but when the crawl counts towards your monthly goal? Even better. The obvious location for your beer hop is the inner north, which has about ten breweries to hit up, including Moon Dog and Stomping Ground. To get you started, we've mapped out a route of some of our favourites, which will total five kilometres of stomping. Just remember the two golden rules. First: pace yourself. This is a marathon, not a sprint. You want to get to the end so those kilometres count towards your goal. And second: despite what your mates at uni used to chant, eating is not cheating.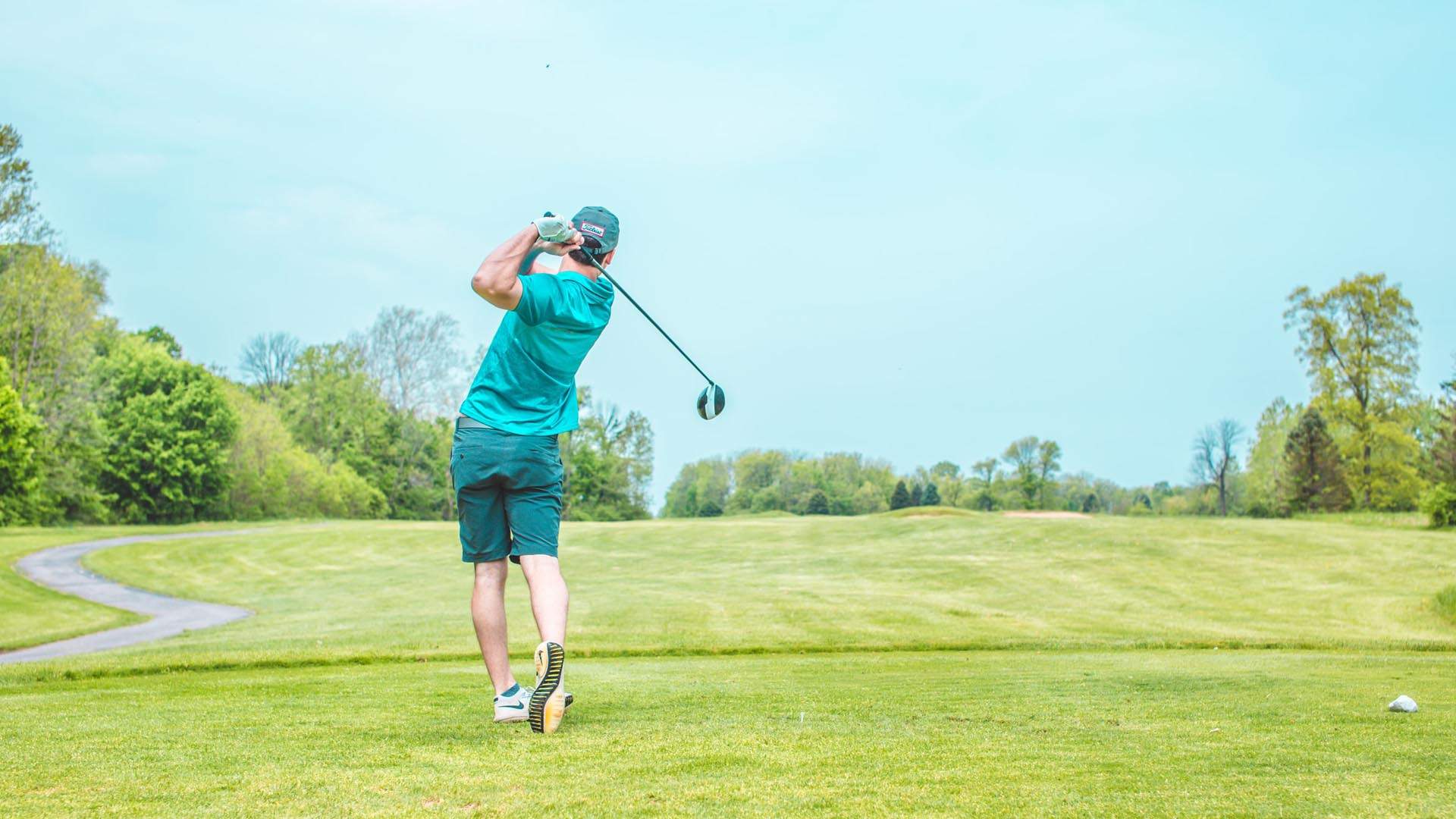 PLAY A FEW ROUNDS OF GOLF
Some may say golf is a good walk spoiled. But if what you're looking for is a way to break up the monotony of a long walk with short bursts of action and some friendly banter with your mates, then a session on the green is the answer. Across a standard 18-hole course, players will walk an average of nine kilometres, which is a pretty sizeable chunk of your target — and you could clock up even more if your ability to stay on the fairway is, ahem, lacking. Encourage your friends to walk the course with you and donate the money they would've spent on cart hire to your Movember Move challenge instead. And don't worry if you don't know anyone with a club membership. Melbourne has plenty of public courses that you can access, stretching from Sandringham in the southeast to Albert Park near the CBD.

TURN WORKING INTO WALKING
You probably already spend way too much time sitting down or certainly have over the last few months. And, if you're still working from home, it's even more likely since all the incidental walking you'd normally do throughout the day — commuting, popping out for lunch and heading to meetings — isn't happening as much. Whatever your situation, it can't hurt to inject a little more movement into your working day, so use this month's goal as an excuse. This could mean using what used to be your commuting time to complete a run — we suggest using the app Runhunters, founded by running coach and Lululemon ambassador Matty Abel, to explore suitable run routes within your 25-kilometre radius, so you're not covering the same ground every day. Another popular option is to implement walking meetings if the conversation doesn't require a laptop, or it could be a simple as standing up and pacing around the room every time you take a phone call.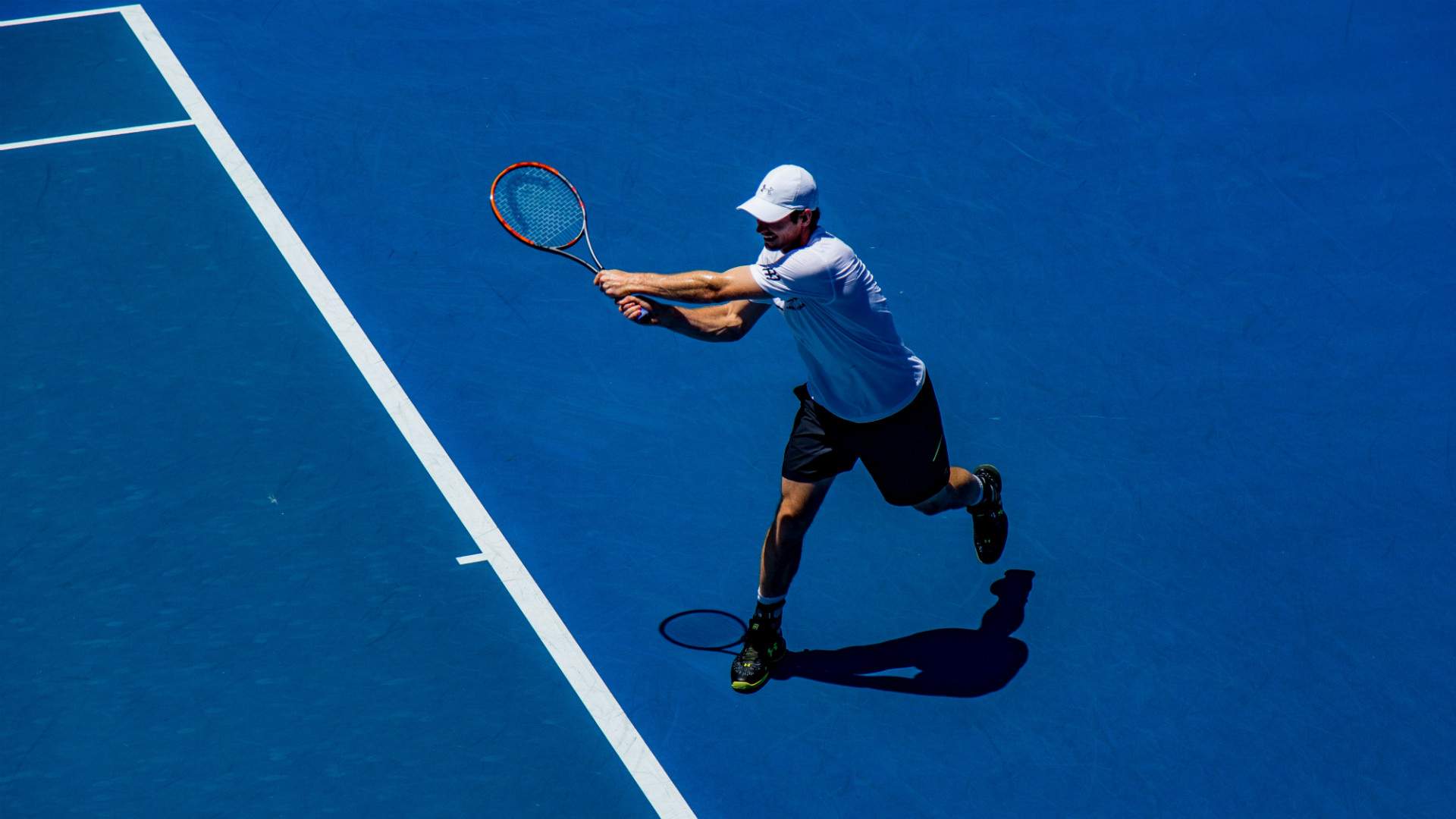 CHALLENGE YOUR MATE TO A TENNIS MATCH
While many sports facilities are still closed due to COVID-19 restrictions, tennis courts were given the green light to reopen a few weeks ago. Whether you play tennis all the time or you haven't picked up a racquet since school, a couple of heated matches with a mate are sure to get those kilometres ticking over. It may be hard to believe, but all that zigzagging on the court really does add up — according to IBM data analysts who tracked player performance at the 2019 Wimbledon tournament, Novak Djokovic (who is currently the top-ranked men's tennis player) ran 2.24 kilometres during his winning grand final match against Philipp Kohlschreiber. So, you may not be focused on running in a straight line for a long time, but those kilometres will tick over without you noticing.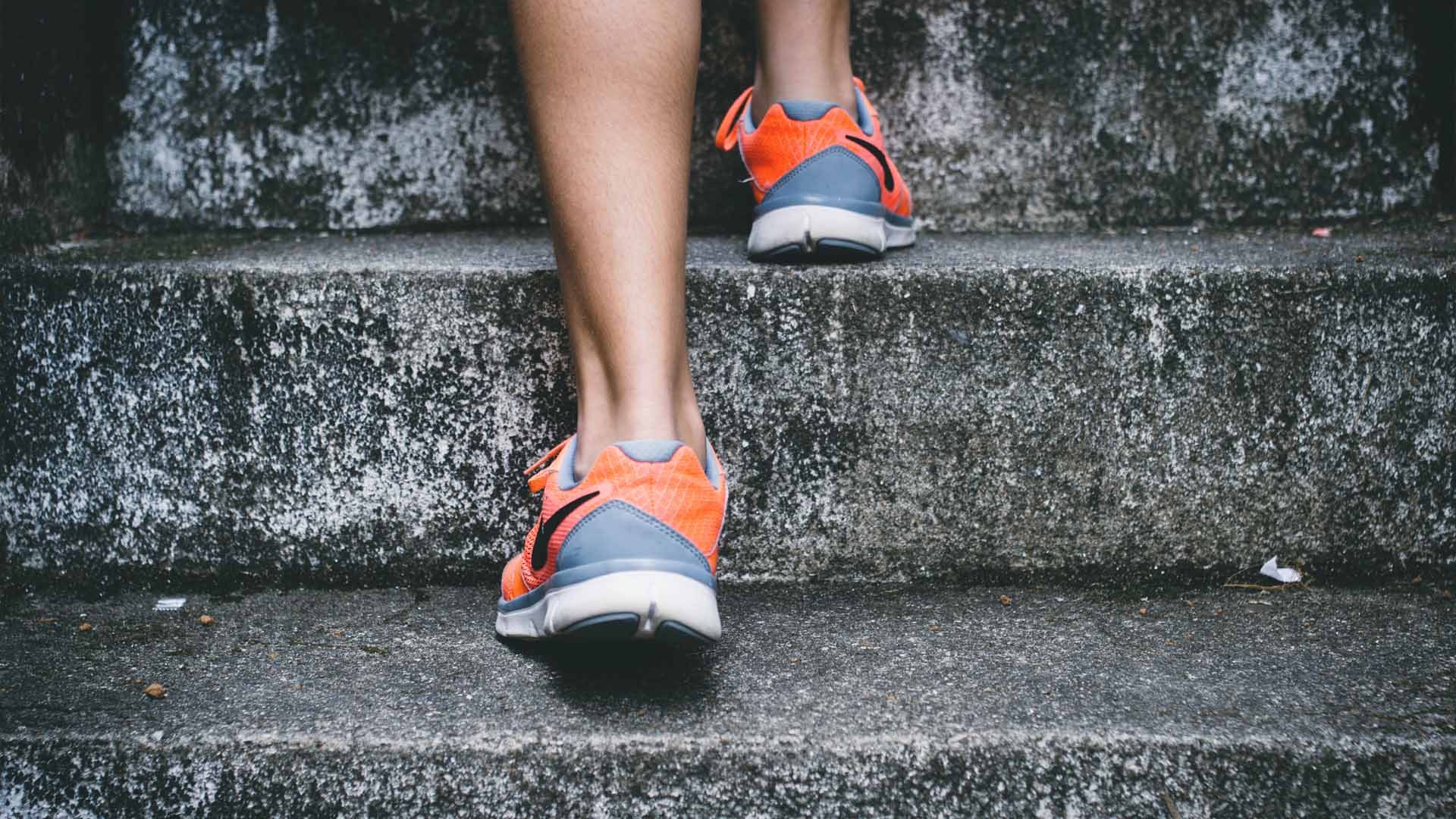 TAKE THE STAIRS
Not only has incidental exercise disappeared from your routine in the past few months, but more intense workouts probably have as well with gyms still closed. But you can still work up a sweat outdoors by using some of Melbourne's existing infrastructure to your advantage. And that includes stair climbs. It is important to know where you have the option to do them as many building stairwells are understandably only accessible for emergencies. Luckily the website Stair Climbing Australia has curated some of the stair climbing spots around the city, from train stations to parklands, to help you take your cardio workout to the next level.

There's still time to sign up to Move for Movember, and change the face of men's health. To learn more or register to complete 60 kilometres, visit the website.
Top image: Visit Victoria