Five Dates to Splash Out on in Melbourne
Make your next date night extra luxe.
---
in partnership with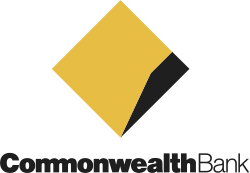 We know, we know — saving for a house is a top priority. But, look, splashing out occasionally doesn't make you 'naughty', it makes you human. You only live once, after all. We think every couple should do something extra special from time to time, which may involve spending a little more cash than you usually would. Don't worry, we won't judge; you work hard for your money.
To help you formulate your next escapade, we've curated some epic money-can-buy date experiences, while our mates at CommBank have the money tips to help you live money smart when dating or coupled up. So, now you can treat yourself and save for the house. Win, win.
Celebrate more big (or little) life moments together. Learn to budget as a couple and save for those special dates with these helpful tips from CommBank.

SIP CHAMPAGNE ON THE WATER
If Bridget Jones's Diary taught us anything, it's that romance can bloom on the water, rowing is very romantic and Hugh Grant looks good in a wet shirt. But, we digress. Pick a sunny spring day, head to Fairfield Boathouse, hire out a rowboat and punt yourselves around on a body of water. When you get tired of rowing, just float around in a leisurely manner — but don't forget a hat (or parasol) if it's a sunny day. To top things off, pop into your local bottle-o before you jump on the water and pick up a bottle of Champagne, you're well worth the price tag. The 'gentleman's' rowing boats are $37 for the first hour and $7 for each hour after and if you need some inspiration of what Champagne to get, a bottle of fine Ruinart will set you back $136–540.


EAT, DRINK AND SPA AT THE MORNINGTON PENINSULA
For your next big luxe date, why not get out of the buzzing Melbourne metropolis? The Mornington Peninsula is a haven for food and wine enthusiasts and the perfect place to escape for the weekend. First, take your date to Laura in Merrick's Pt Leo Estate. This intimate fine diner boasts tasty set menus (from $120 a head without drinks) and an expansive open kitchen that's sure to impress. Then, walk off the multiple courses with a stroll around Pt Leo Estate's 50-piece sculpture garden — keep an eye out for the sculpture by famed Spanish artist Jaume Plensa that Laura is named after. Of course, no trip to the Mornington region is complete without hitting up Peninsula Hot Springs. After a big reno, it's ready and raring to pamper your indulging bodies. The private bathing package costs $120 per person and spa packages start at $150 per person.

LEARN A NEW SKILL TOGETHER
This one may take a little more time but it'll be worth it, you'll get the chance to spend some quality time with your partner and acquire a new skill. Self-improvement is a go. Pick something which you'll get pleasure — and tasty treats — out of, like learning how to brew beer (from $275 at The Public Brewery), make cheese ($95 at The Craft and Co.), butcher your own meat (from $310 with Cannings Free Range Butchers) or even DIY kombucha ($120 for two people with The Mighty Booch at Work-Shop) if you're really wanting to treat your insides. Work-Shop also has a variety of interesting courses that aren't food or drink related but are still hands-on; give the schedule a look, pick something that won't end in a couples spat and Bob's your uncle.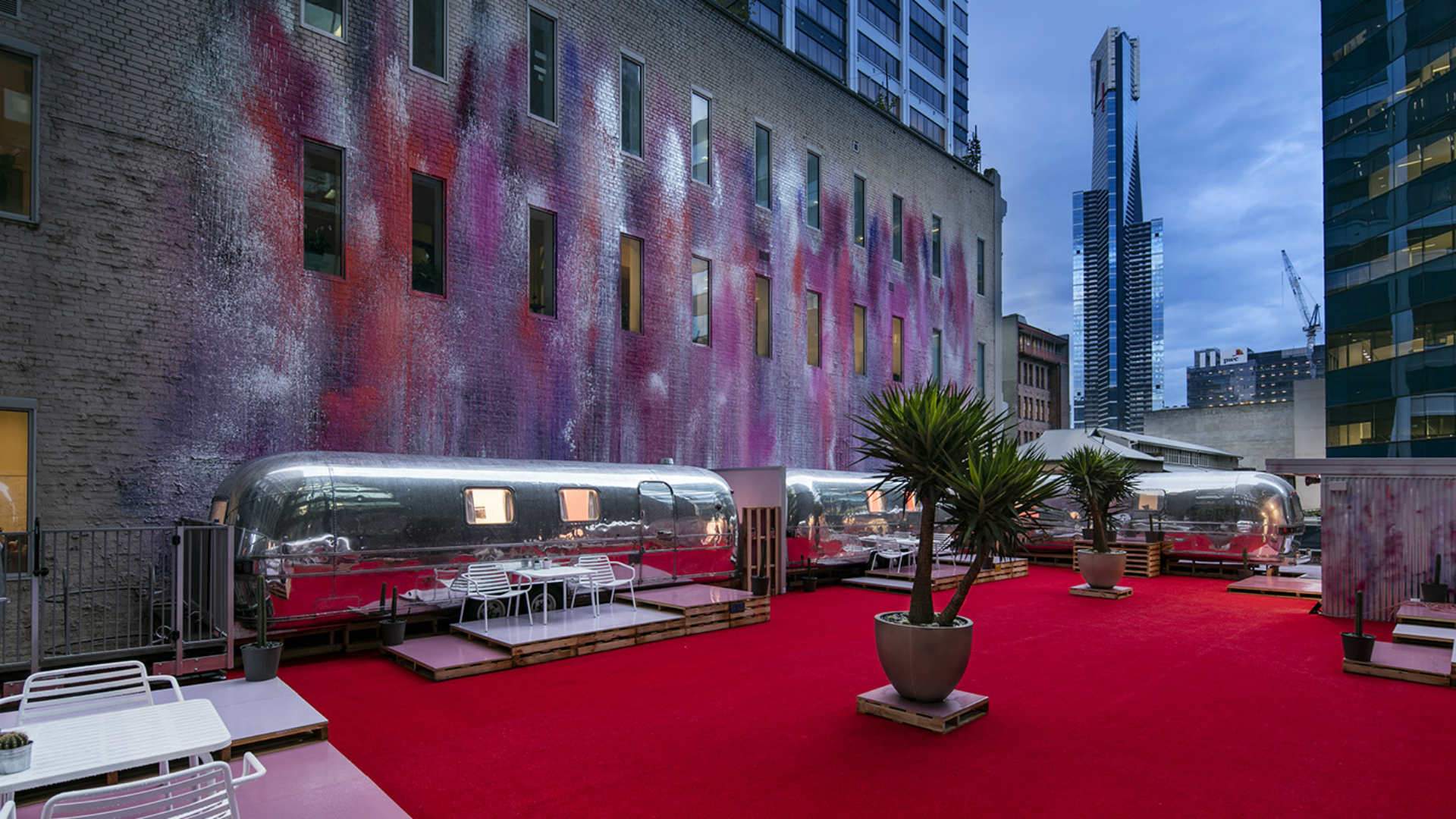 SPEND THE NIGHT IN A FANCY TRAILER
Correct, NOTEL is "not a hotel" and it demonstrates this by taking the form of six silver Airstream trailers sitting nice and shiny above Flinders Lane. Half boutique hotel, half trailer park, NOTEL will certainly offer the opportunity to spice things up in your relationship. There's nothing like 'exploring' a new place with your partner. The trailers are situated on top of a carpark roof, are genuine American Airstreams straight from the 70s and come fully equipped with bathroom facilities and all the usual mod cons. Make one of them your digs for a weekend (from $395 a night) and treat yourselves by eating your way up and down the food mecca that is Flinders Lane. The trailers might make it feel like you're in the desert somewhere in Arizona but, my, you sure won't be going hungry.


HIRE OUT AN ENTIRE CINEMA
If your date is a bona fide cinephile — the type that saw Call Me By Your Name five times in the cinema and cried every time — surprise them by renting out a whole movie theatre. Not only is it a grand romantic gesture but it will allow them to watch the entire movie in peace, something which all movie buffs love. Forget about annoying chats and rustling candy wrappers, it's just you two and the silver screen. Try hitting up your local arthouse cinema, like Cinema Nova, first, since some have 20 seats or less, for a more intimate setting. Once you've got the location sorted, grab your partner and all the obligatory snacks, then get ready for a night at the movies that you'll never forget. Private screenings start at $430.50 and private hire at $800 at Cinema Nova.

If a splashy date just isn't on the cards, not to worry. Enter our comp and let us pick up the bill instead.
Published on November 05, 2018 by Kat Hayes