TRAVEL & LEISURE
Five Remote Cabins Outside Of Melbourne Where You Can Go Off The Grid
These spots have no Wi-Fi, no electricity, and nothing between you and your greatest nature fantasies. Bring a book, not your laptop.
Five Remote Cabins Outside Of Melbourne Where You Can Go Off The Grid
These spots have no Wi-Fi, no electricity, and nothing between you and your greatest nature fantasies. Bring a book, not your laptop.
In this often hectic world, sometimes you need to unplug in order to recharge. You know — to free yourself from that fast-paced city life, in favour of some Mother Nature and a few deep breaths of fresh, country air. Thankfully, you don't have to stray too far from the big smoke for a taste of off-the-grid living, with remote, eco-friendly cabins and home-spun escapes to be found all across the state. Switch off, disconnect and enjoy a much needed dose of serenity at one of these five Victorian off-grid stays.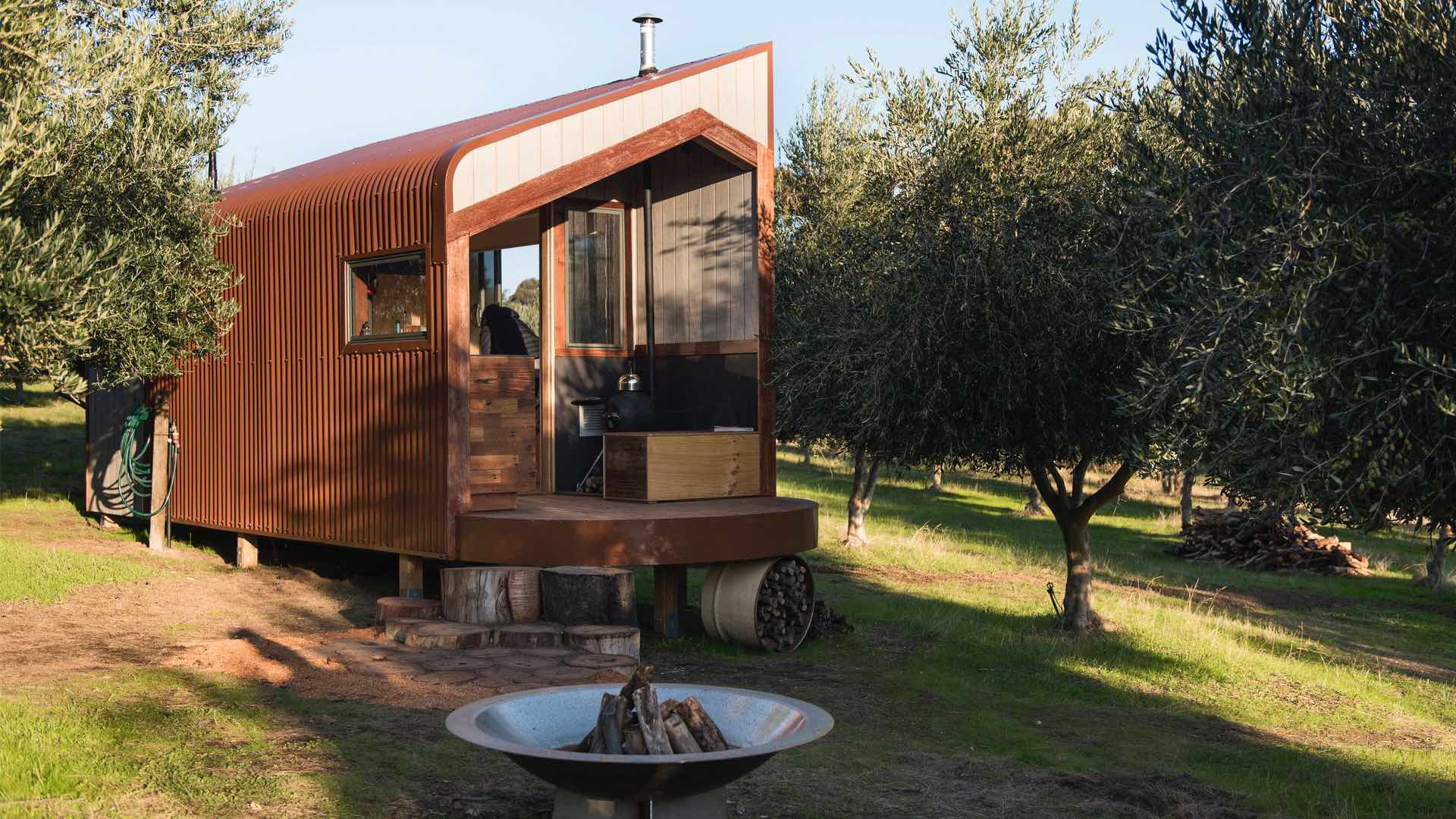 SHACKY, VARIOUS LOCATIONS
Melbourne company Shacky began its life as one simple, crowd-funded tiny house, first operating as an Airbnb on a farm in the Otways. A few tweaks and adjustments to the prototype and you can now experience Shacky life at two different remote Victorian locations, with a third launching in the coming months. The Olive Grove edition features a charming two-person tiny house, set among olive trees and grazing sheep in Victoria's High Country, a short two-hour trek out of the city. An ideal spot for that romantic getaway you've been planning, the cabin's powered by the sun and decked out with just enough mod-cons to keep you comfy, while still embracing off-grid living — esky, running water, a basic kitchen and an in-built shower stocked with biodegradable products.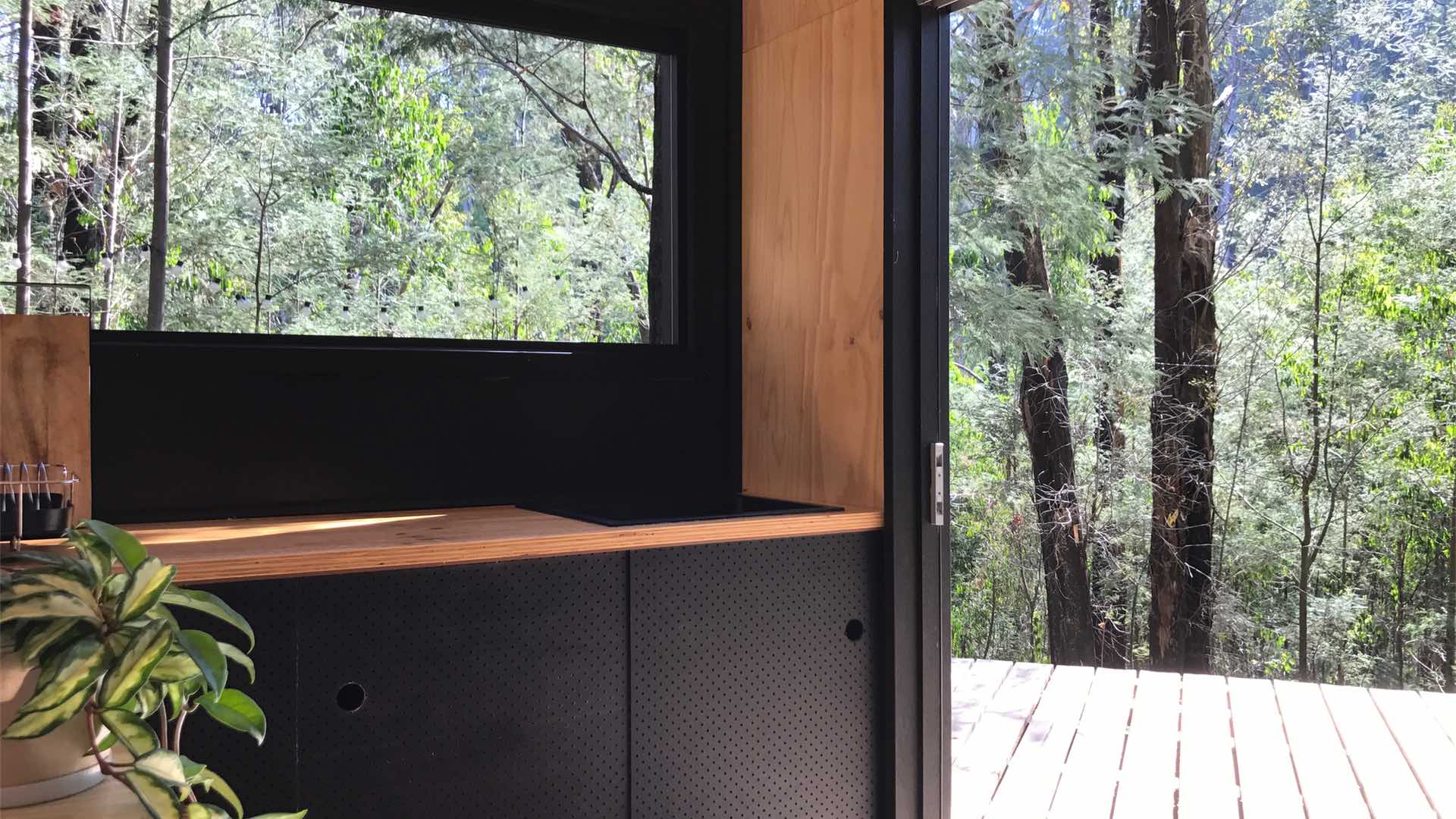 Those keen to really get up close and personal with nature will find their ultimate off-grid oasis nestled deep in the heart of bushland, right by Kinglake National Park. This 12-square-metre cabin was designed with small living in mind, though it has all the trappings necessary for a blissful weekend spent unplugging from big city life. It's secluded and solar-powered, with a simple kitchen inside, a creek meandering nearby, and an outdoor bathroom tucked away amongst the trees. Wake to the sound of birdcalls, spend the day hiking the surrounding bush trails and cruise into the evening with some good company and wine on the deck.


Aussie company Unyoked delivers an off-the-grid experience that'll see you disappearing to your own private tiny house in the wilderness, miles from any sign of human interference. The company has two solar-powered sustainable tiny house retreats in Victoria, each set in a secluded patch of wilderness on a private property, around 90 minutes out of Melbourne. Eco-friendly features like composting toilets and zero wi-fi invite you to disconnect from your regular life, though with mod-cons like cosy beds, hot showers and gas stoves, you'll be doing so in comfort.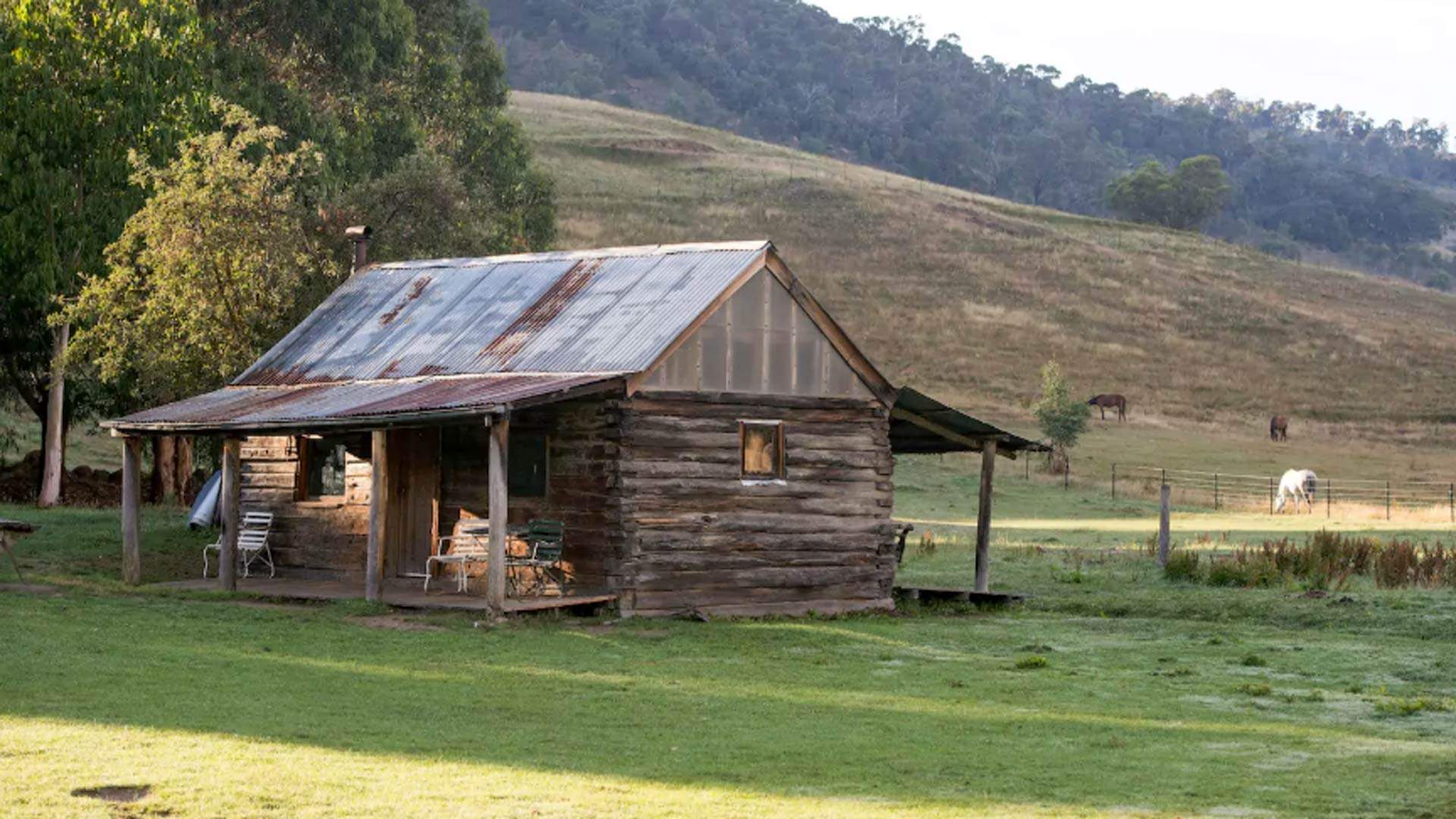 Swap the hectic pace of the big smoke for a serve of rustic charm, with a stay at this high country cattleman's hut, sitting on a working horse property just a stone's throw from Alpine National Park. Located a six-hour drive from Melbourne, this one's about as far removed from city life as they come, with the best of rugged Mother Nature waiting right outside the front door. There's no TV or fridge, and the phone reception's sketchy at best, but you can bet you'll find plenty else to keep you entertained. The hut's kitted out with solar-powered lighting and a cosy gas fire stove for cooking, though for full effect, get that campfire roaring, fish some tinnies out of the esky and spend the night gazing at the stars.



To ease your way into off-grid living, without foregoing all the good stuff at once, book the crew in for a secluded stay in The Lodge, at Wombat Valley Cabins. With room for 10, this rustic beauty is primed for group getaways, one of just a handful of cabins dotted around this sleepy 60-acre property, in the heart of East Gippsland high country. While it does boast a TV and a stereo, just in case, phone reception is delightfully scarce, power comes courtesy of the sun and an old-school log fireplace keeps things nice and cosy. As an added bonus, this one's pet-friendly — bring along your pup for a weekend spent getting back to nature.
Published on July 06, 2018 by Libby Curran