TRAVEL & LEISURE
Five Spectacular Hiking Trails to Try in the Snowy Mountains This Autumn
Get active in the region to see an entirely different, but just as beautiful, landscape.
Five Spectacular Hiking Trails to Try in the Snowy Mountains This Autumn
Get active in the region to see an entirely different, but just as beautiful, landscape.
---
in partnership with

Shimmering glacial lakes, stunning wildflower meadows, enchanting snow gum forests and mountainous vistas that seem to go on forever — the Snowy Mountains is home to some of the most varied and magical scenery in Australia. And there's so much more to see outside of the chilly season. Spring, summer and autumn are ideal for exploring freely, unhindered by snow, ice and bitter winds. Whether you're a coffee cruiser who likes your hikes short and easy or a hardcore adventurer keen to conquer as many peaks as possible in a day, here are five spectacular hiking trails in the Snowy Mountains that you really should try before Jack Frost comes around again.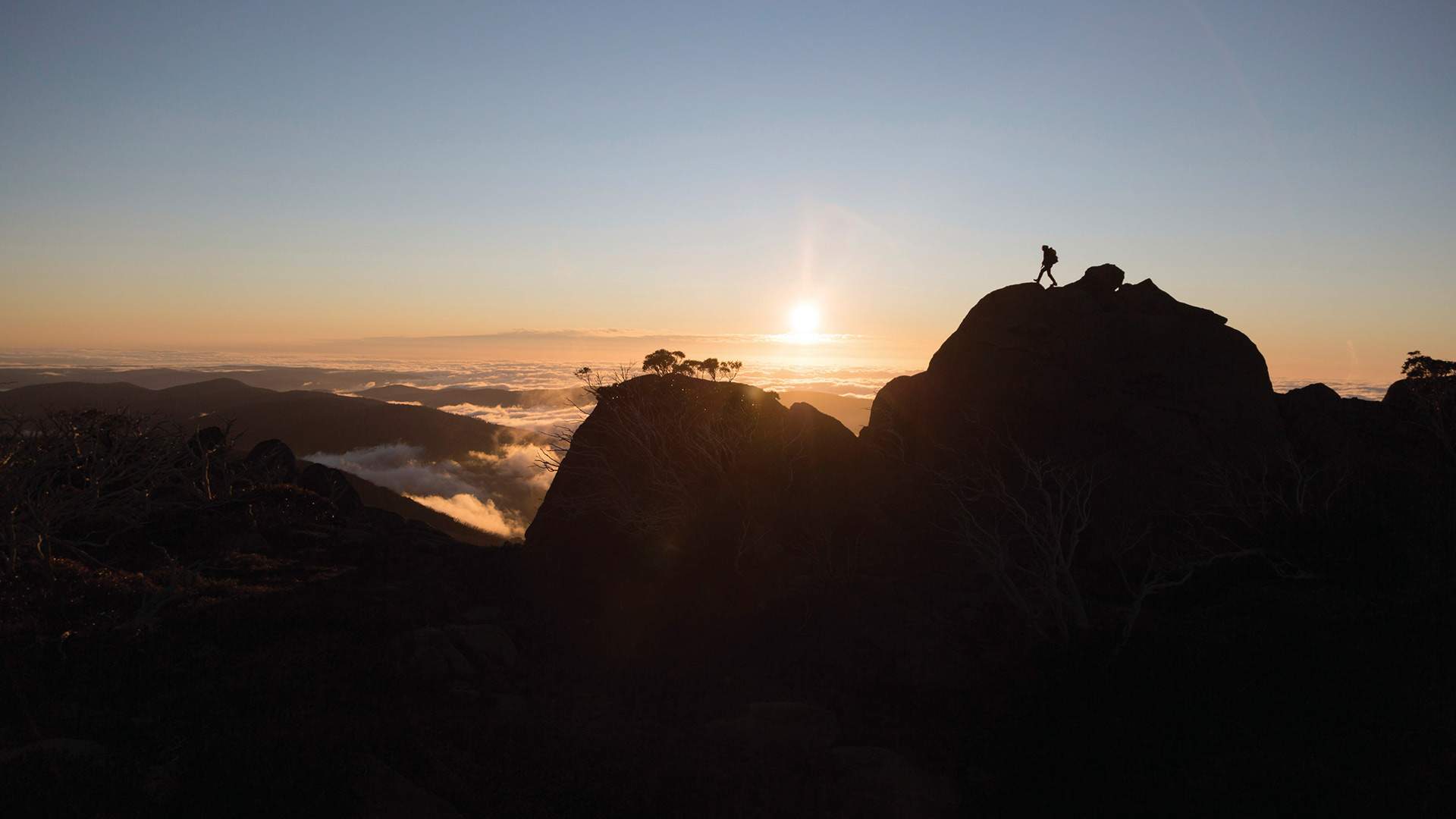 MT KOSCIUSZKO SUMMIT WALK
This exhilarating walk carries you to the highest point in Australia: the summit of Mount Kosciuszko, 2228 metres above sea level. Its eighteen kilometres start at Charlotte's Pass, then follow the Old Summit Road, surrounding you with epic views of the Australian Alps and the Bogong Peaks Wilderness much of the way. Stop by the Snowy River for a picnic, spend a moment in the Seaman's Hut (built in 1929) and leave yourself plenty of time to wander among wildflowers, rock formations and snow gums. For a more challenging adventure, take the alternative Main Range Walk, a 22-kilometre loop that passes some stunning glacial lakes. If you're looking for less of a challenge (but equally stunning valley views) take the Express Chairlift — it's a scenic 15-minute, two-kilometre ride from Thredbo almost all the way to Mount K.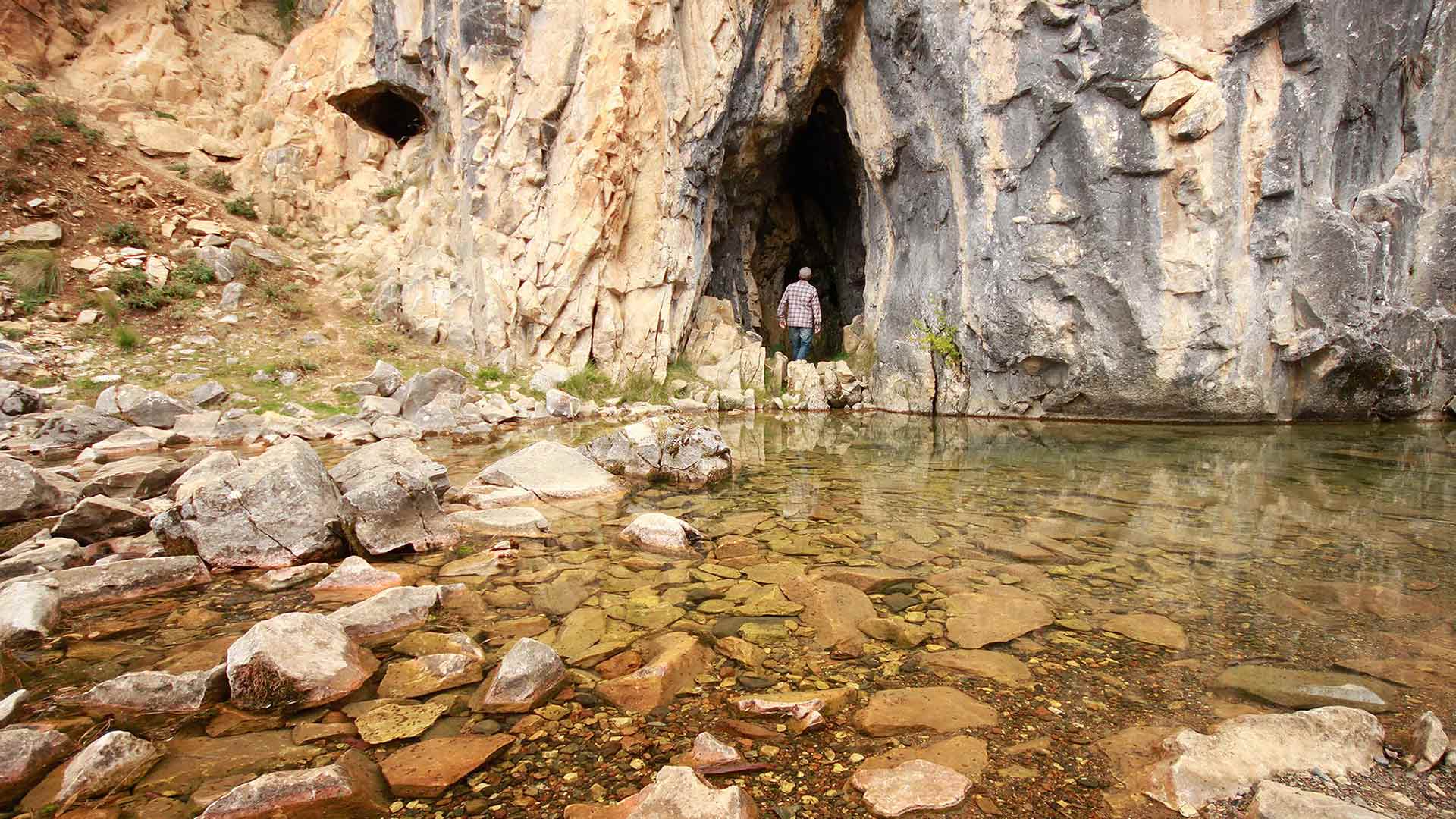 NICHOLS GORGE WALKING TRACK
You'll need a torch to make the most of this wondrous, seven-kilometre loop. That's because within 500 metres of setting out, you'll come across Cooleman Cave — and it's pitch black inside. The next section — dotted with ancient fossils of brachiopods and sea lilies — journeys along Cave Creek before traversing plains covered in snow grass and backdropped by the rugged Gurrangorambla Range and Tom O'Rourkes Peak. Along the way, expect to pass numerous views of breathtaking Nichols Gorge, and look out for wedge-tailed eagles soaring overhead. The track starts at Blue Waterholes Campground in the High Plains area of Kosciuszko National Park. Fair warning: you'll be tempted to sleep over and visit Clarke Gorge the following day so plan ahead.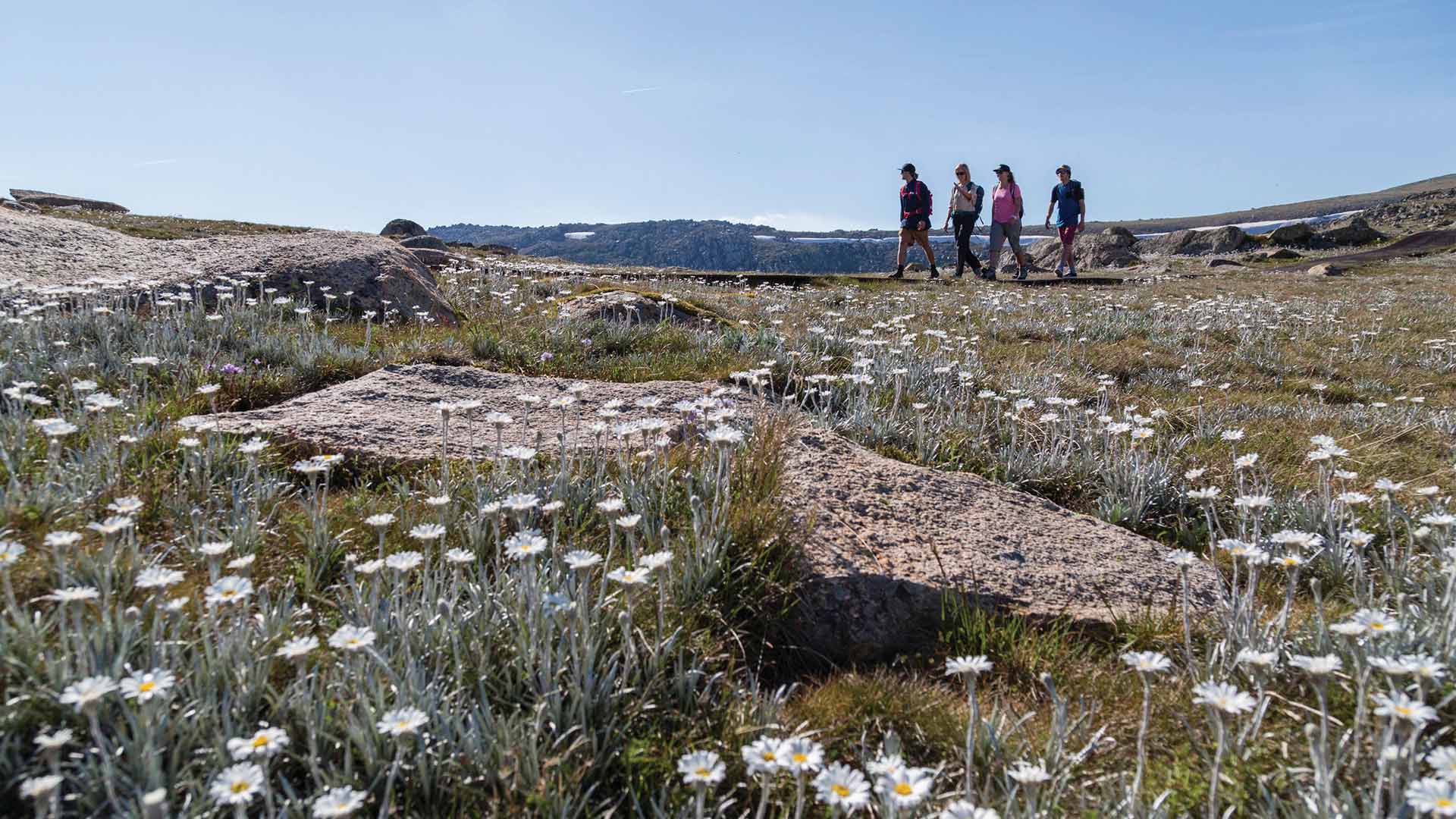 DEAD HORSE GAP WALKING TRACK
This spectacular five-kilometre track transports you 600 metres above Thredbo Valley and across part of the Australian Alps Walking Trail, a 655-kilometre adventure that crosses the country's highest peaks. Start at either end: Dead Horse Gap on the Alpine Way or at the top of the Kosciuszko Express chairlift in Thredbo. Whichever you choose, you'll spend your time immersed in snow gum forests, alpine heath and meadows dotted with native herbs, all the while surrounded by dramatic Ramshead Range. Alternatively, walk from Thredbo Village through the golf course and onto the Thredbo River Track.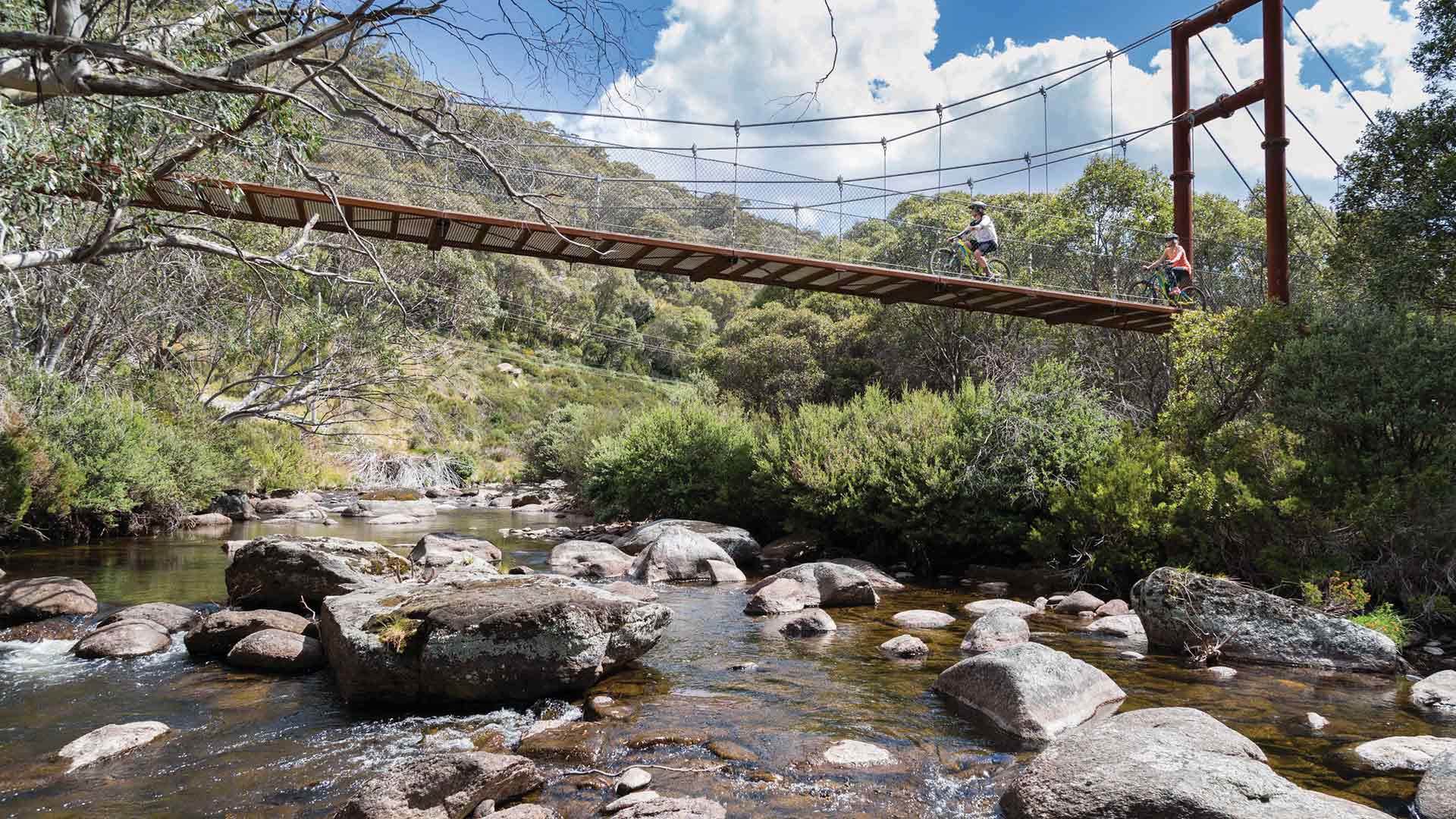 THREDBO VALLEY TRAIL
While Dead Horse Gap Track puts you above Thredbo Valley, this 17-kilometre one-way trail allows you to explore its depths. What's more, it's shared, so you can jump on a bike for something different. Your escapade begins at Thredbo Village, follows Thredbo River and crisscrosses at several points via suspension bridges. Snow gum forests and tall mountain gum woods interweave with open grasslands, and if you're especially observant, you might spot a 400-year-old mountain plum pine or two. There is the option to catch your own lunch, so try your luck at catching a fish along the way. The trail ends at Bullocks Hut, but you can continue to Lake Crackenback Resort or shorten your adventure by using an access point, such as Thredbo Diggings Campground or Ngarigo Campground.


YARRANGOBILLY CAVES WALK
Most people associate Yarrangobilly Caves with strolls into dark caverns and along meandering rivers, but this two-kilometre walk gives you quite the opposite: grand, head-clearing views. Strap up your boots at Glory Hole carpark, from where you should follow the road leading into Yarrangobilly Valley, before turning off at the Bluff Lookout sign. Just 150 metres later, you'll find yourself staring out over Yarrangobilly Caves House, backdropped by dramatic limestone formations and wilderness. Do note that the trail gets steep in places, so you'll need some fitness, willpower and water on your side. The good news is that the return trip is an easy 500 metres, all downhill and ending up at a picnic area with free electric barbies.


Discover all that the Snowy Mountains has to offer outside of winter months, from jam-packed adventures to culinary excursions and so much more.
Published on March 09, 2018 by Jasmine Crittenden