TRAVEL & LEISURE
Five Tournaments to Challenge Your Mates to This Summer
A bit of friendly competition never hurt anybody.
Five Tournaments to Challenge Your Mates to This Summer
A bit of friendly competition never hurt anybody.
---
in partnership with

Summer is all about long nights, lazy days, cold bevs and occasionally finding a fun competitive activity so intense it brings out your inner Lleyton Hewitt. Friendships have been broken, reformed and strengthened through the tried and true method of a tournament — and everyone's game faces are all the stronger when there are beers involved.
This summer, it's not just about the beach. Challenge yourselves to playing something slightly unique (think trampoline dodgeball or Finska), and rediscover your inner competitive fiend. Grab your Hahn slab, nine of your best mates and give one of these competitive games a crack — time to blow into a conch shell and assemble your team.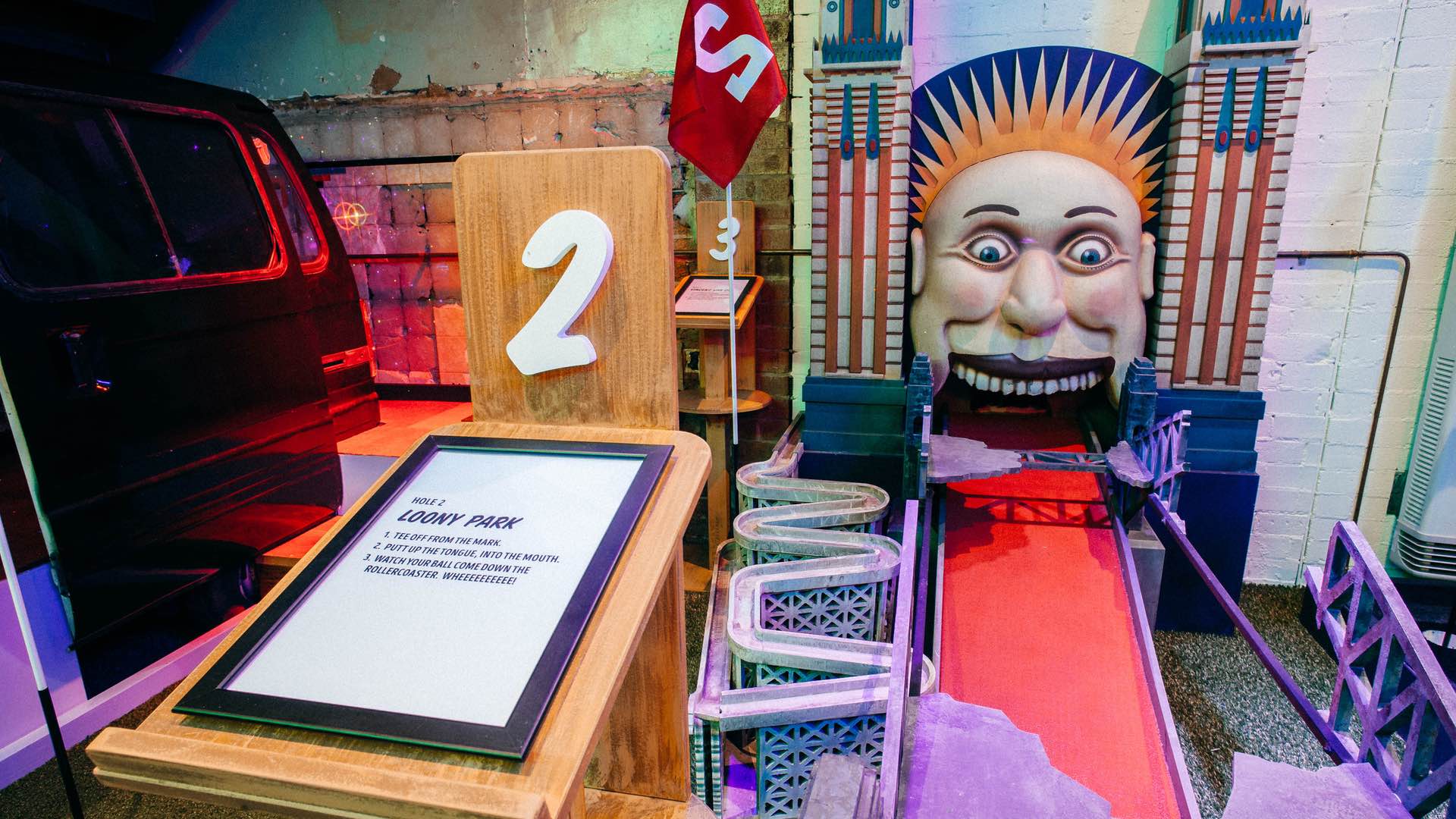 MINI GOLF
Not necessarily groundbreaking, mini golf has been around for heaps of your childhood and teenage birthday parties. But it's gotten a whole lot more fun now that you can putt along, beer in hand. Gather some mates, head to Holey Moley and see who can stay on par — or go so over it's comical. A bit of putt-putt always makes you remember how playing tiny golf with tiny clubs is actually not that easy, but at Holey Moley you'll be distracted by beloved pop culture references — like The Simpsons' couch or an Iron Throne made of nine-irons. And when you're on your seventh hit over par, just remember it's the winner who should buy the next round of bevs.
Where? Holey Moley Golf Club in Melbourne (CBD), Sydney (Newtown) or Brisbane (Fortitude Valley).
FINSKA
For something a bit different, look to the Scandinavians. Finska is a game modelled on the ancient game kyykkä, which the Finns created and still take very seriously to this day (there are world championships). A lighter, less serious version, Finska can be easily purchased online so you'll be playing a casual game with your mates in no time. With the tagline, "defeat friend and enemies with strategy, skill and a lump of wood", the game has you basically throwing a cylinder of wood at other numbered wooden things. Trickier than it might seem in the description, though, a game can quickly turn into a riot, so you'll need a large area in which to Finska. Winning is an exact science (50 points only, if you go over you lose points) so you'll also probably need a few beers to keep you and your mates hydrated until that happens for someone.
Where? Buy online from Australian Geographic and then find a large park, such as Princes Park in Carlton North, Melbourne; Centennial Park in Sydney; or Robelle Domain in Springfield, Brisbane.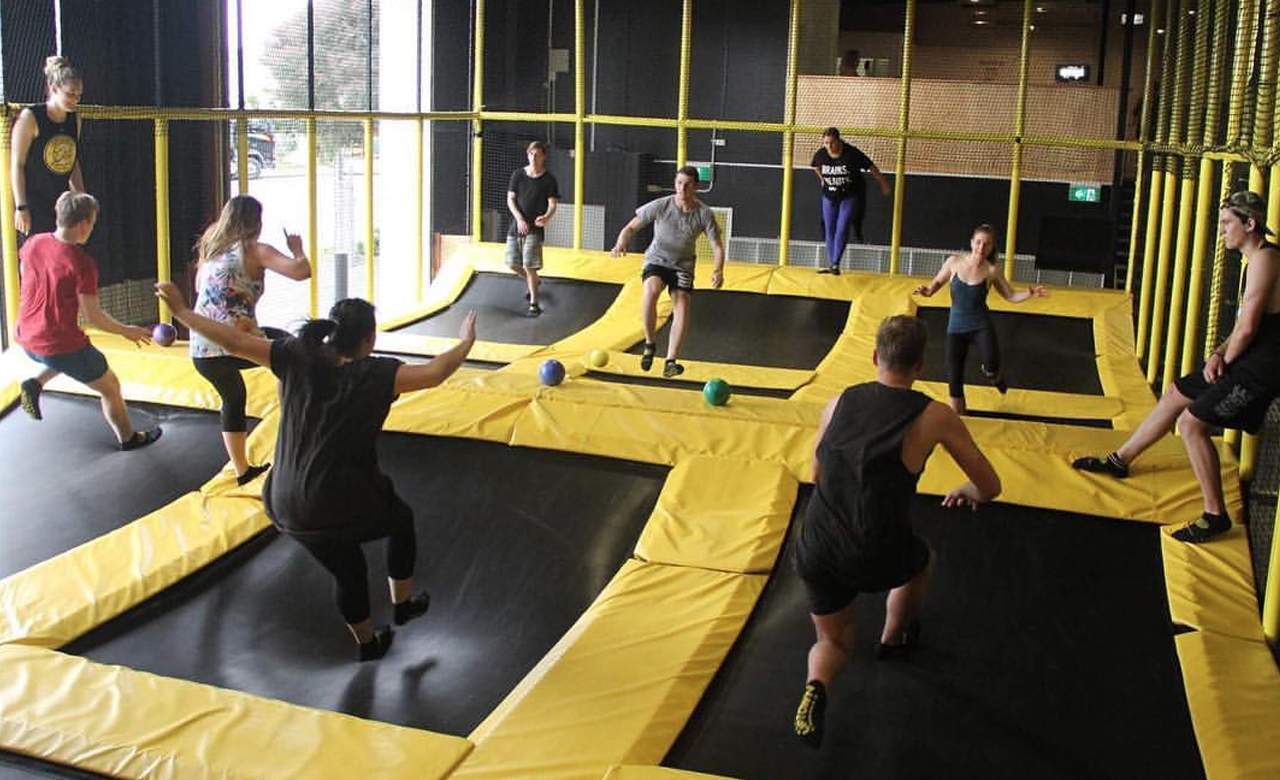 TRAMPOLINE DODGEBALL
It does sound like a Ben Stiller movie, but it's actually an excellent time. Trampoline parks are already a prime throwback to your childhood days, but you can up the stakes further by incorporating a game of dodgeball. Basically, it's dodgeball with soft balls with the added benefit of feeling like you're flying — you're also getting a huge workout at the same time without even realising it. Take your mates out one by one and/or deal with your recent break up in a healthy way. Patch up your skinned knees afterwards and head out for some bridge-mending beers.
Where? Trampoline parks are popping up all over the place. Try BounceInc in Essendon Fields, Melbourne or Sky Zone in Alexandria, Sydney and in Macgregor, Brisbane.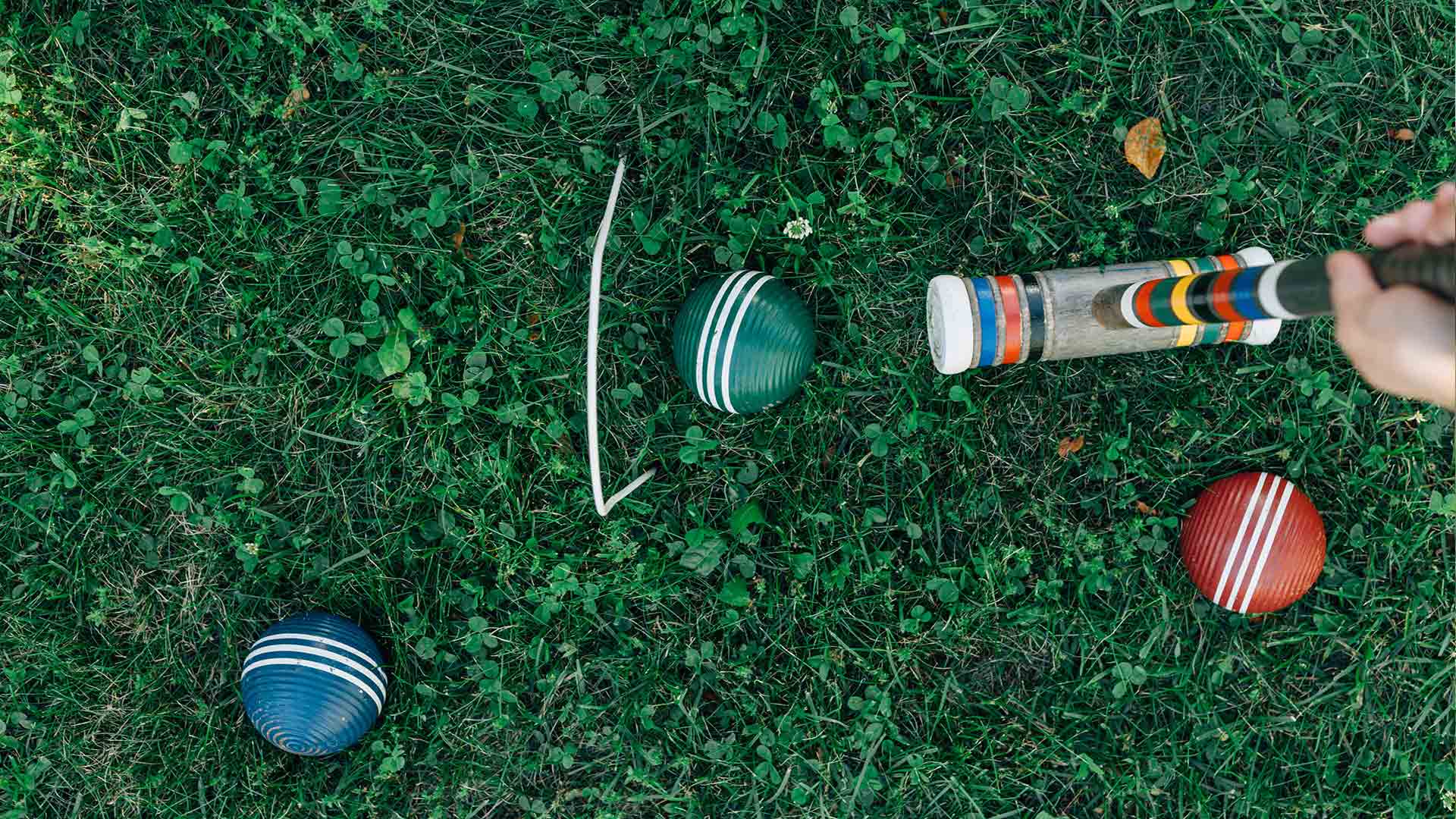 CROQUET
Not just for the lords and ladies of yonder years, croquet is having its moment in the sun as a low impact/high fun sport (another one that involves hitting stuff with wooden things). To play the noble game, all you need is the ability to wrangle a mallet in one hand while sipping a drink in the other — as well as some medium level of hand-eye coordination to get the balls through the hoops. It's generally a very relaxed afternoon spent in nice grassy surroundings (no golf swings over here, everything is below the knee), so head along on a lazy Sunday.
Where? Try Elwood Croquet Club in Melbourne, Coogee Croquet Club in Sydney or Stephens Croquet Club in Yeronga, Brisbane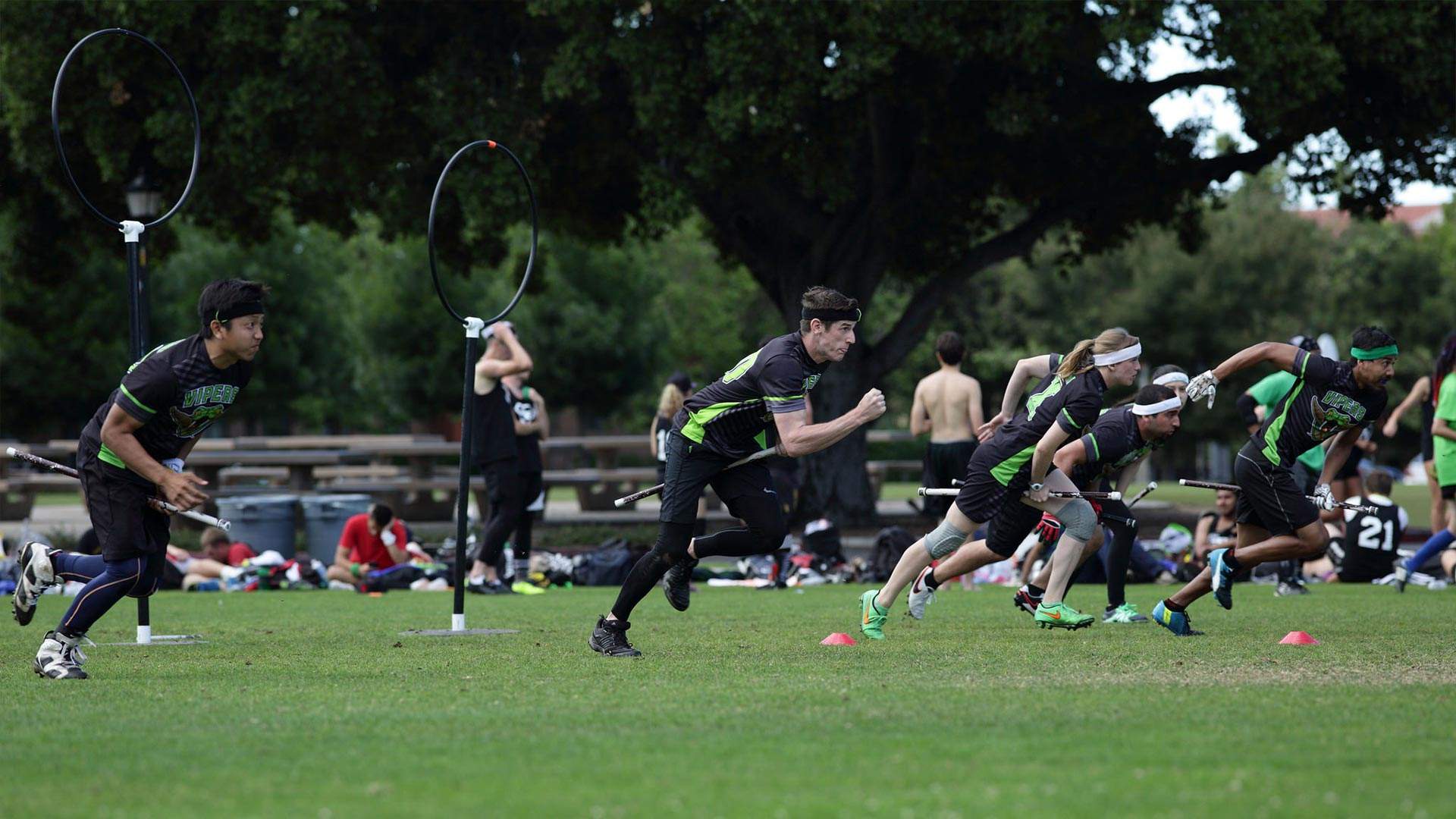 QUIDDITCH
Yeah, you heard us. There are leagues across the nation (and the world) that have arisen from J.K. Rowling's famed series about children who do magic and use owls as postmen. If you've always fantasised about your letter from Hogwarts, read up about the rules of Quidditch IRL, then find a big park, a bunch of mates who are in for a good (if silly) time, a broom and off you go. The general gist of the thing here is that you're obviously not flying, you're running around on the ground (so it's a pretty good workout) and the snitch is an actual person with a ball in a sock attached to their pants. It sounds ridiculous, but as far as tournaments go, it's one of the most fun — beers only increase the helpless laughter.
Where? BYO broom and find a park, such as Edinburgh Gardens in Fitzroy, Melbourne; Sydney Park in Newtown, Sydney; or Roma Street Parkland in Brisbane's CBD.
KAN JAM
Basically, a terrible name for a super fun time, Kan Jam (aka throwing Frisbees in garbage bins) is nothing if not a) utilitarian and b) cheap. All you need is a bin and a Frisbee and at least two people to play. The aim of the game is simply to throw a Frisbee and get it into the bin 50-feet (about 15 metres) away with the help of a 'deflector' teammate. Perfect for beaches, parks or any public space where the bins are mobile and clean enough, Kan Jam might just be your jam this summer.
Where? Head to your favourite beach and either commandeer some of its bins or, if you want something a little more sanitised, buy the official Kan Jam online here.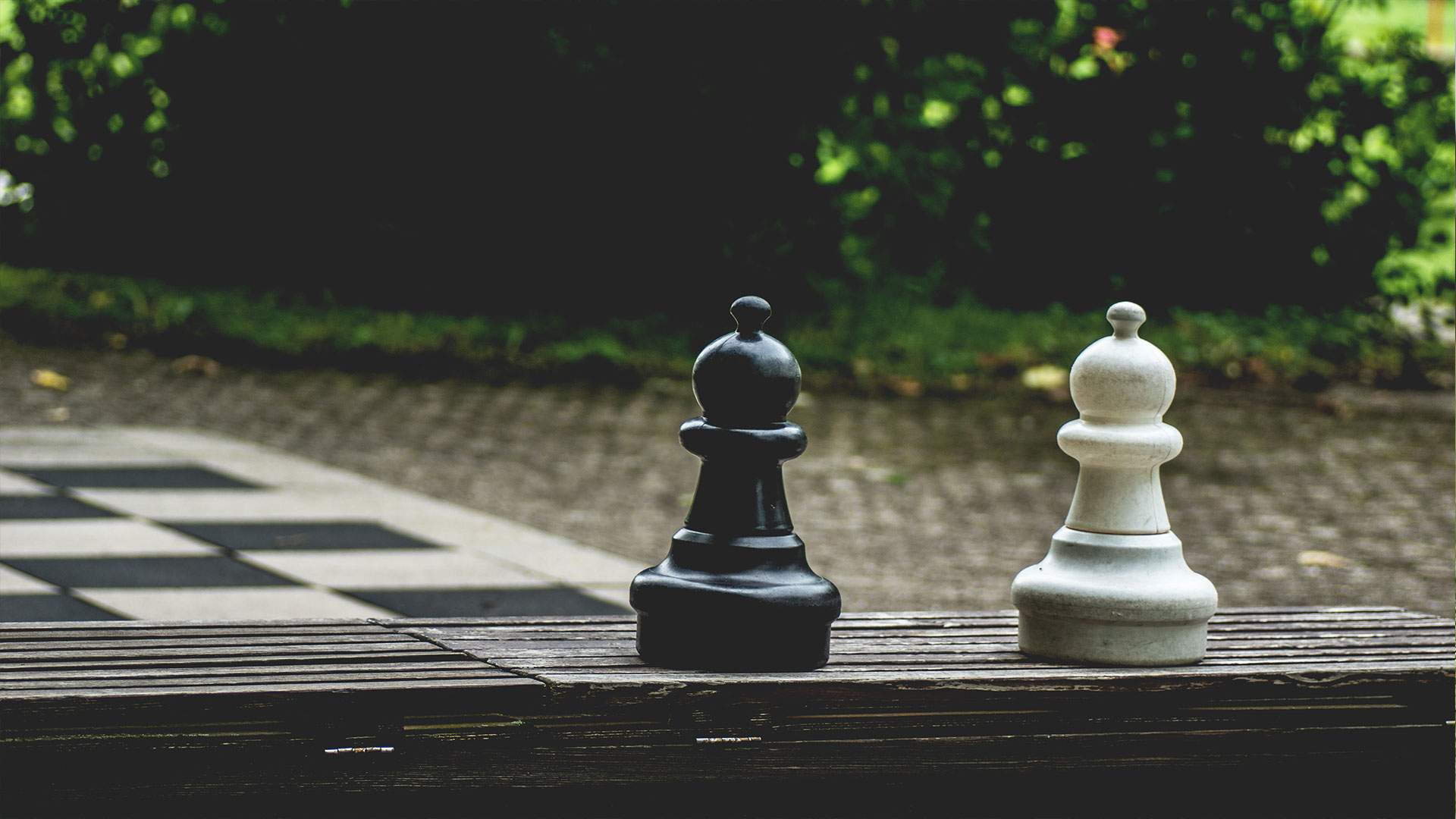 GIANT CHESS
Much like physical tournaments, mental tournaments can intensify swiftly — especially when it's hot. Ever the game of strategy, chess can be less cerebral when there's an enormous chessboard and you can play as a team. Suddenly, the quiet, solo game becomes a rowdy whole crew activity. Wait for a warm day, find yourself a giant public chessboard and get pawning and rooking. You may want to save any bevs until after you've checkmated, though, so your strategic thinking skills remain on point.
Where? Melbourne, Brisbane and Sydney all have their own respective giant chessboards. Find chess in Melbourne at Swanston and Little Collins streets, in Sydney at Nagoya Gardens in Hyde Park and the Fortitude Valley Markets in Brisbane.
Challenge your mates to a game of friendly competition and, no matter who wins, celebrate your successes with a round of Hahn.
Published on December 12, 2017 by Kat Hayes