TRAVEL & LEISURE
Five Ways to Escape the City and Go Off Grid for a Weekend in Regional Victoria
Slip away from the buzzing Melbourne metropolis and unwind at these regional havens.
in partnership with

There's only one way to escape — and we mean really escape — in today's continuously connected world, and that's travelling far beyond the reach of text messages, emails, Facebook notifications and the stresses of modern life. The good news is, you don't have to go all the way to the depths of the Simpson Desert to do it. Right here in Victoria — within a couple hours' drive of Melbourne — you can find calming cabins, picturesque glamping spots and rustic farmhouses that are entirely off the grid.
We've put our heads together and curated a list of the very best weekend escapes in regional Victoria. Next time you want to unplug and disconnect for the weekend, head along to one of these beauties.
From pristine beaches and bountiful wine regions to alpine hideaways and bustling country towns, Australia has a wealth of places to explore at any time of year. We've partnered with Tourism Australia to help you plan your road trips, weekend detours and summer getaways so that when you're ready to hit the road you can Holiday Here This Year.
While regional holidays within Victoria will be allowed from May 31, some of the places mentioned below may still be closed due to COVID-19 restrictions. Please check websites before making any plans.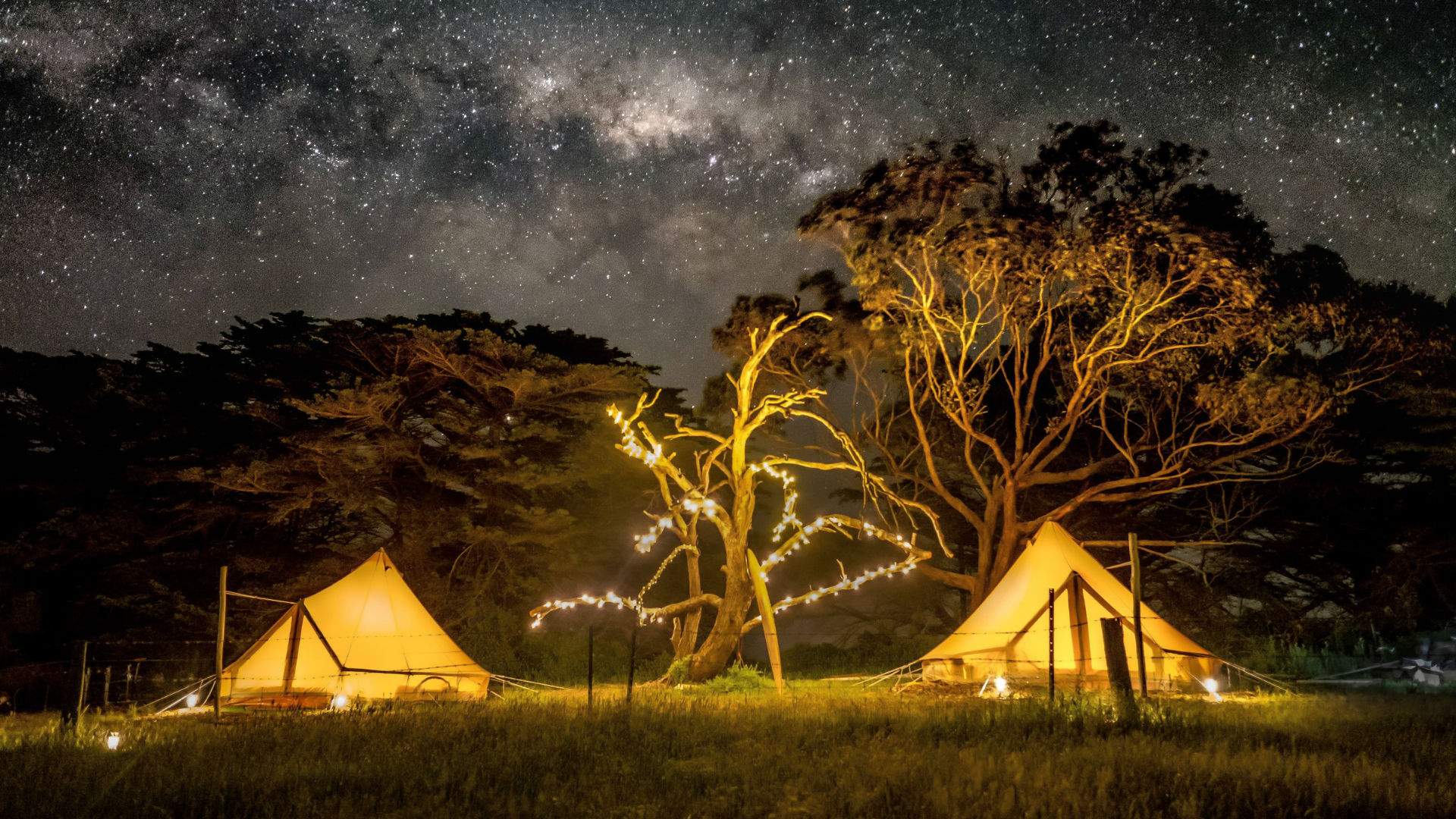 SHELTERED GLAMPING CO., PHILLIP ISLAND
If your ideal getaway involves sun, sand and surf, then make tracks to the Sheltered Glamping Co. on Phillip Island. Here, you can choose from one of seven tents, all fitted with spacious beds, handcrafted furniture, cosy blankets, comfy seating and Bluetooth speakers, among other decadent touches. To stay within walking distance of an unspoilt beach and next to a solar tree — way more photogenic than a normal tree — book Gentoo or Adelie. Alternatively, to gaze at ocean vistas from your bed, sleepover in Fiordland or dive into extra space and ultimate luxury in Emperor Safari.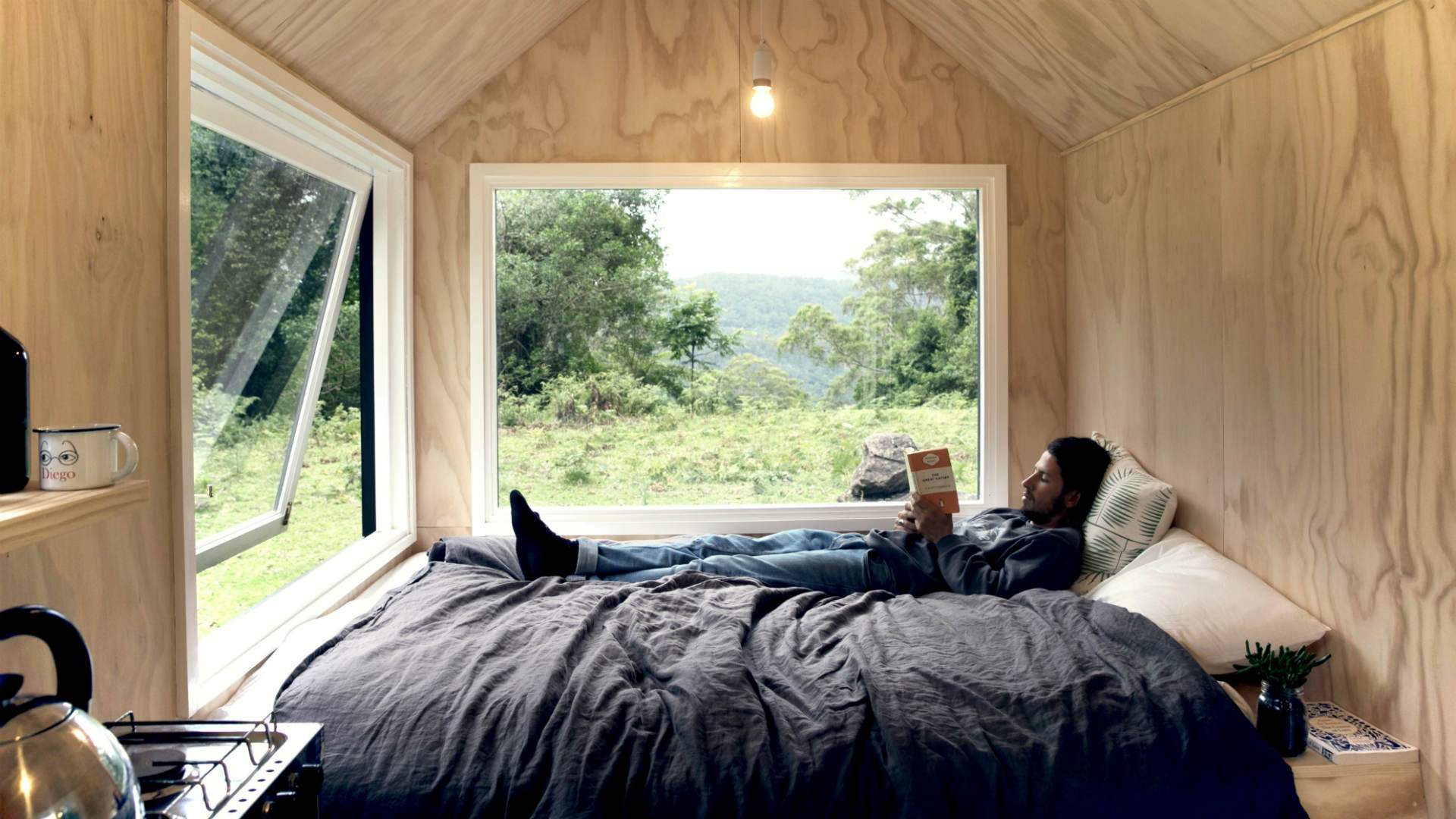 UNYOKED, VARIOUS LOCATIONS
Founded by twins Cam and Chris Grant back in early 2017, Unyoked's tiny houses have been in high demand since the outset. Each is in a secret location in the Victorian wilderness, a long way from any human interference. Expect to be surrounded by exquisite scenery, walking trails and wildlife. But, that doesn't mean you'll be going without your creature comforts. Specifically designed for Unyoked, each solar-powered, sustainably built house comes with a snug bed, hot shower, kitchen appliances, firewood, coffee, milk, granola and towels. And the best news? Since there are six within two hours' drive of the Melbourne CBD, escaping has never been easier.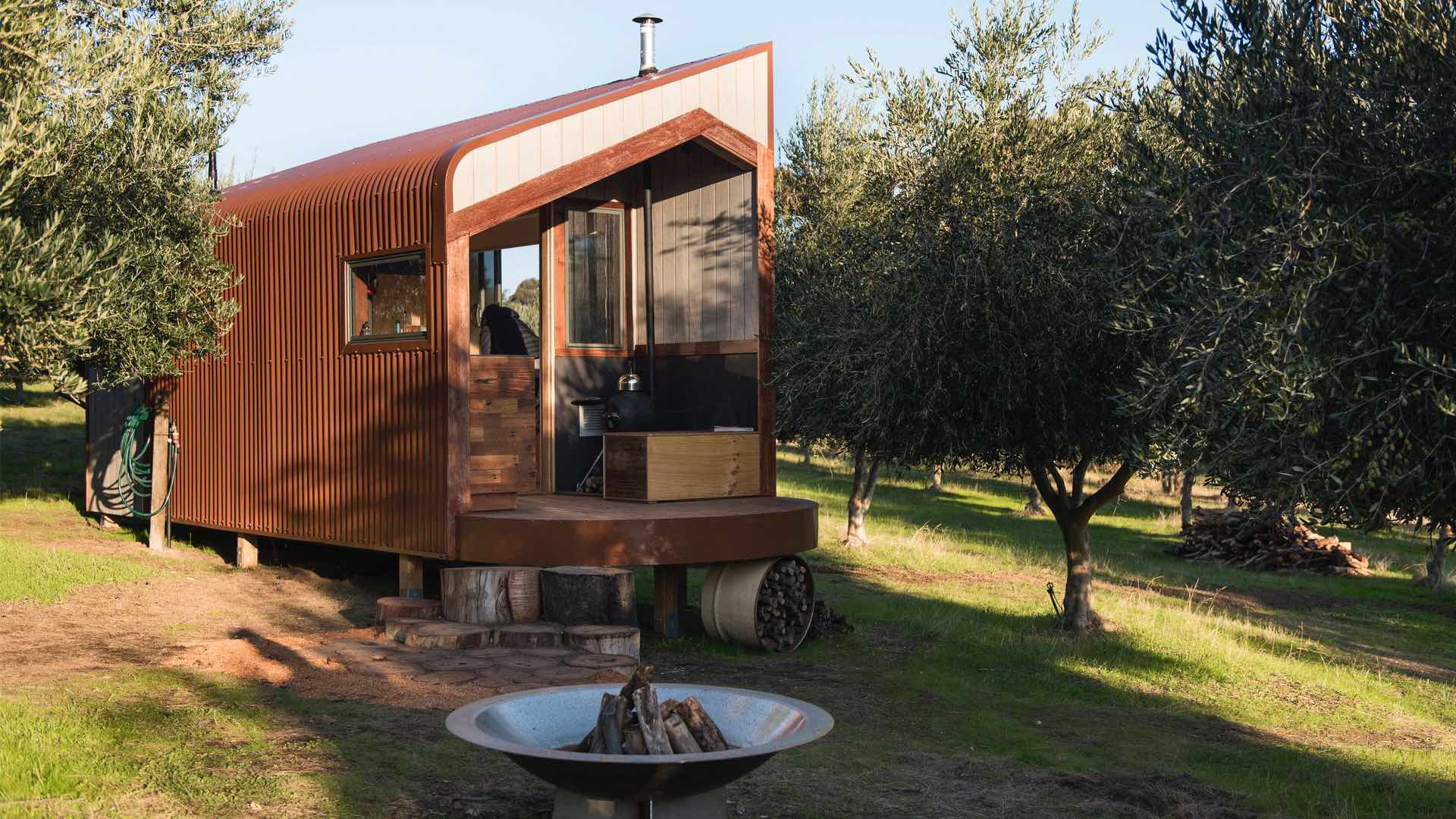 SHACKY, VICTORIAN HIGH COUNTRY AND YARRA VALLEY
Shacky are pint-sized, solar-powered dwellings situated on picturesque private properties, surrounded by stunning countryside and absolutely no mobile reception. In other words, stay at one of these and you'll have no choice but to switch off. That way, you can focus on what matters — lazing about in a queen-sized bed, finding total relaxation under a high-pressure shower and, on cold nights, snuggling up next to a pot-bellied stove. Should you feel peckish, your hosts — who live on the property, but well out of sight — will organise a feast of local produce. There are just three properties so far; one on an olive grove in the Victorian High Country, another on a cattle farm in the Yarra Valley, and one located in 100 acres of bushland in the Grampians.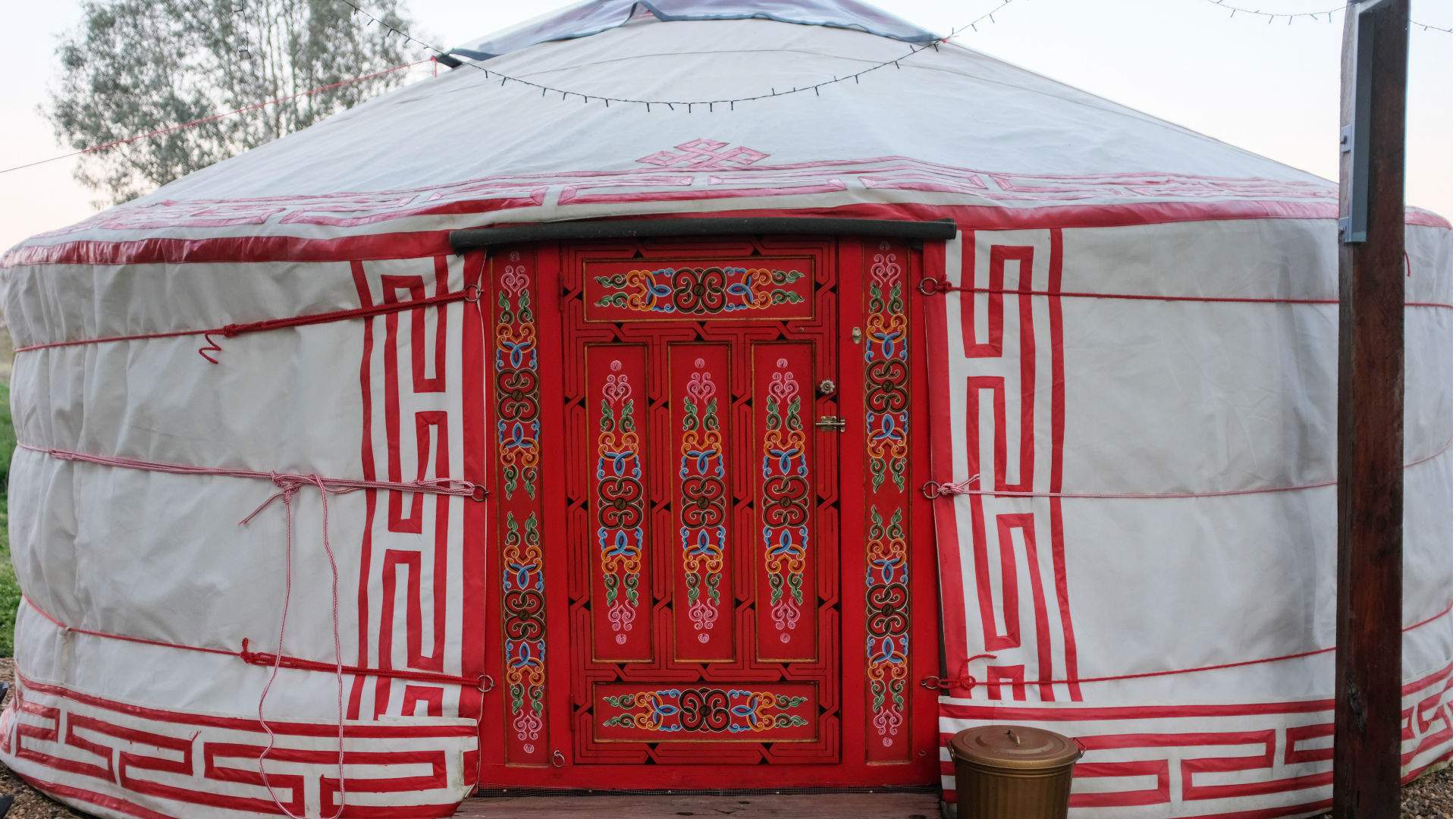 YARRANUNGARA YURT RETREAT, KING VALLEY
Take a journey to Mongolia without leaving Victoria at Yarranungara Yurt Retreat. Set among 100 acres of red gum forest, bordering the King River with sweeping views of Brangie Dam, this eco-friendly handcrafted Mongolian yurt is a secluded getaway in the heart of the High Country. The yurt is equipped with all the creature comforts — including plush bedding, an ensuite equipped with luxe toiletries, a red gum breakfast bar, fridge and gas flatplate barbecue — so you don't have to go without. Spend time stargazing beside the chiminea on the deck or reading a book as you gently swing in a hammock, totally isolated, not a building or other guest in sight. If you're keen to get out and about, you can bushwalk to nearby waterfalls, rivers and swimming holes or take a short drive and sample the gourmet food and wine of the King Valley region. Lovingly referred to as Little Italy by some, this area is renowned for producing high-calibre Italian-style wines, including prosecco, nebbiolo, sangiovese and pinot grigio — take a bottle back to the yurt to savour as the sun sets.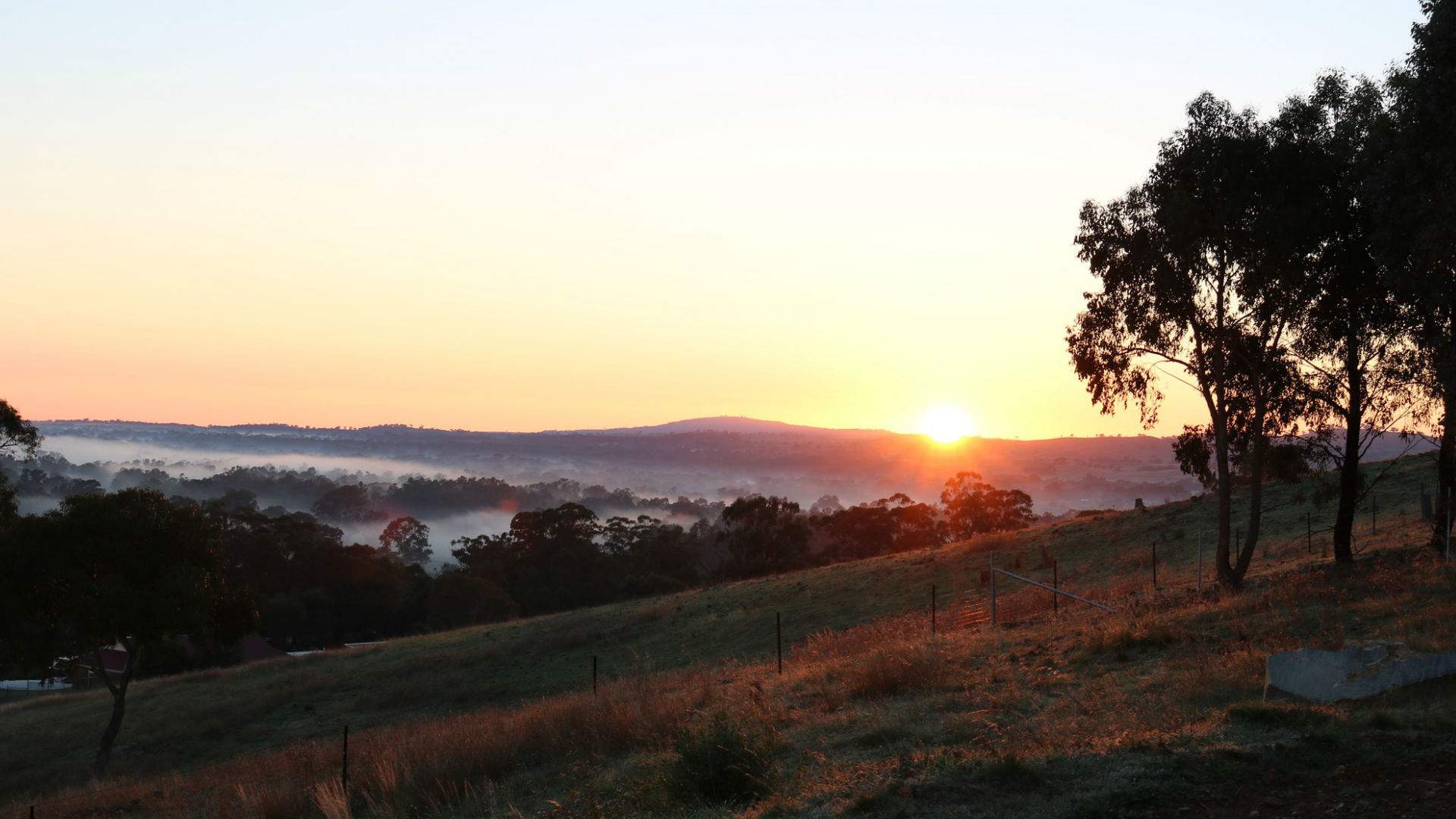 BLUETONGUE BERRIES, SEYMOUR
Keen to retreat but still need a little human contact? Book yourself a stay at Bluetongue Berries. This 20-acre organic blueberry farm near Seymour is a 90-minute drive north of Melbourne and a self-sufficient paradise, powered by a hybrid wind and solar system. You'll be sleeping in one of two buildings: The Hacienda, a strawbale dwelling designed to cool and heat passively, or The Casita, the farm's original weatherboard house that looks directly over the blueberry orchard. There's also an on-site cantina, where you can tuck into hearty fare and catch live music sessions on Sundays.

Whether you're planning to travel for a couple of nights or a couple of weeks, Holiday Here This Year and you'll be supporting Australian businesses while you explore the best of our country's diverse landscapes and attractions.
Top image: Unyoked by Luisa Brimble. 
Published on May 14, 2020 by Jasmine Crittenden