TRAVEL & LEISURE
Australia Unseen Has a New Line of Melbourne-Inspired Puzzle Designs to Cure Your Iso-Boredom
Spend lockdown assembling a picture of the 12 Apostles or recreating a scene of the Melbourne city skyline.
Chances are, you burnt through your entire puzzle collection during the first lockdown and now you're in desperate need of fresh jigsaw talent to see you through these next few weeks of lockdown. If that's the case, Australia Unseen's Vincent Rommelaere is here to help.
The photographer is known for capturing idyllic scenes of Aussie beaches and rockpools, which are sold as prints on his website. But as iso-life became the new normal earlier this year, Rommelaere began transforming some of his NSW snaps into stunning, 500- and 1000-piece jigsaw puzzles, bringing the great outdoors into living rooms across the country. Now, with Melbourne swept back into Stage 3 restrictions, Australia Unseen has kindly gone and dropped a new batch of puzzle designs, this time featuring a couple of iconic Victorian sights.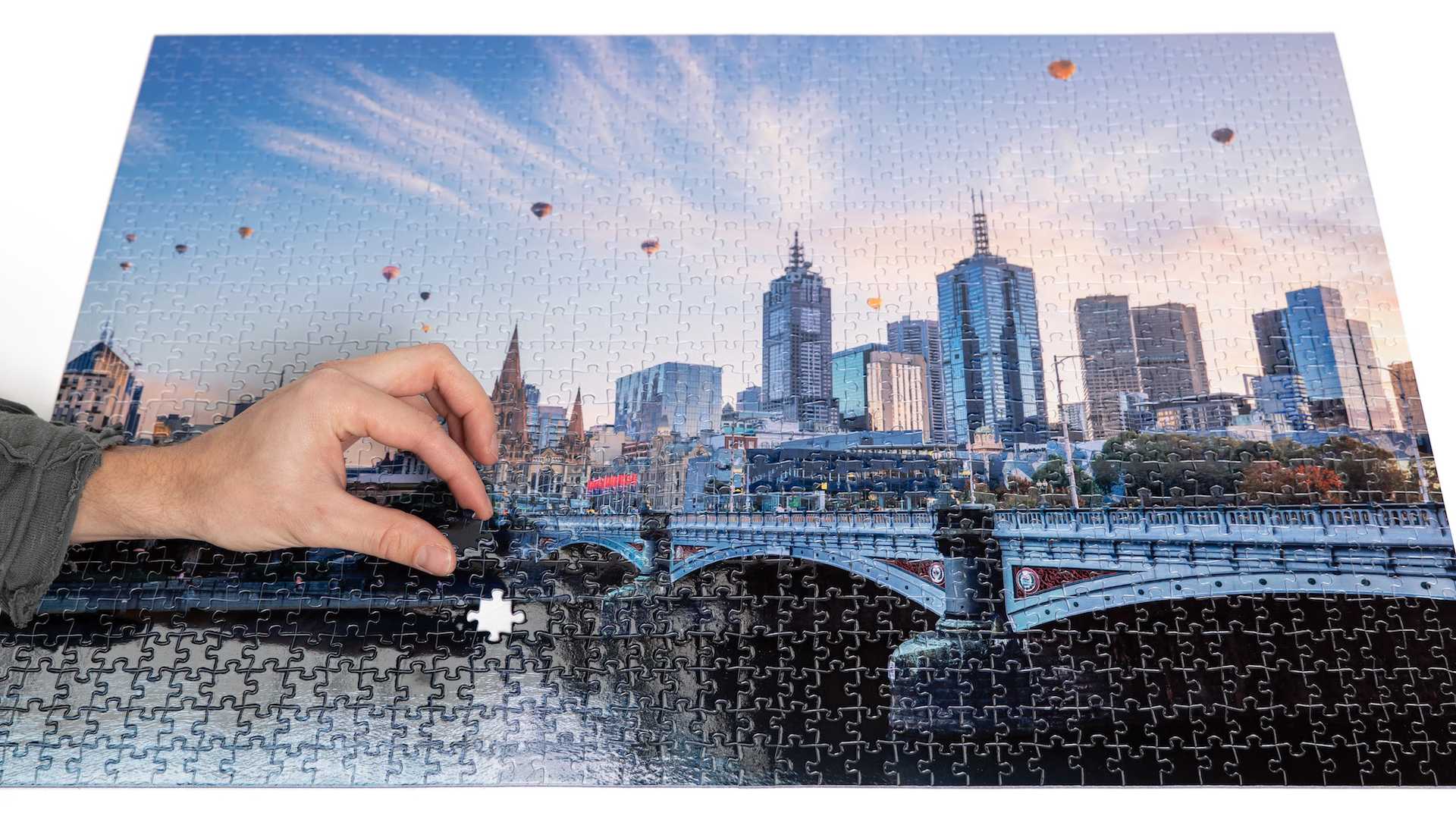 You can keep your fingers busy piecing together a scenescape of the 12 Apostles ($65), or assembling an early morning view of the Princes Bridge and the Melbourne CBD skyline, complete with hot air balloons dotting the sky ($65). Or, if you're ready to start dreaming of future summer travel plans, try something from the original lineup — maybe a shot of waves crashing over Icebergs, a slice of Byron Bay paradise, or a bird's-eye view of a busy Bondi Beach.
Each design is available to purchase on its own, or as part of a gift box teamed with an A4 art print and a personalised postcard message. In the coming weeks, there'll also be options to add thoughtful extras like chocolate and candles.
All jigsaw puzzles in stock are shipped from Sydney within two business days and you'll score free shipping on orders over $100.
Australia Unseen jigsaw puzzles are now available to buy over here.
Published on July 16, 2020 by Libby Curran