TRAVEL & LEISURE
Five Outdoor Date Ideas You Probably Haven't Tried Before
Plan your next date outside before the summer climes leave us.
Five Outdoor Date Ideas You Probably Haven't Tried Before
Plan your next date outside before the summer climes leave us.
---
in partnership with

The weather's still hot, which means we're still smack-bang in the middle of 'Summer Swiping Season'. There are first dates (born from Bumble, Tinder or just the old-fashioned way) happening all around the place. Plus with resulting second and third dates, chances are (if you're in the dating game) you may be in need of a 'thing to do' or two.
Drinks? Been there; done that. Movies? Opinions can divide a date, plus it doesn't really permit much 'getting to know you' time. Dinner? A trusty standby but surely you can do better. Think outside your normal square — and outside in general — and give something a crack that uses the great outdoors as inspiration. With our mates at Hahn, we've put together a list that'll put a couple of beaut ideas up your sleeve for your next potential Tinder match — just make sure you give them a heads up to dress weather appropriately or slip, slap, slop.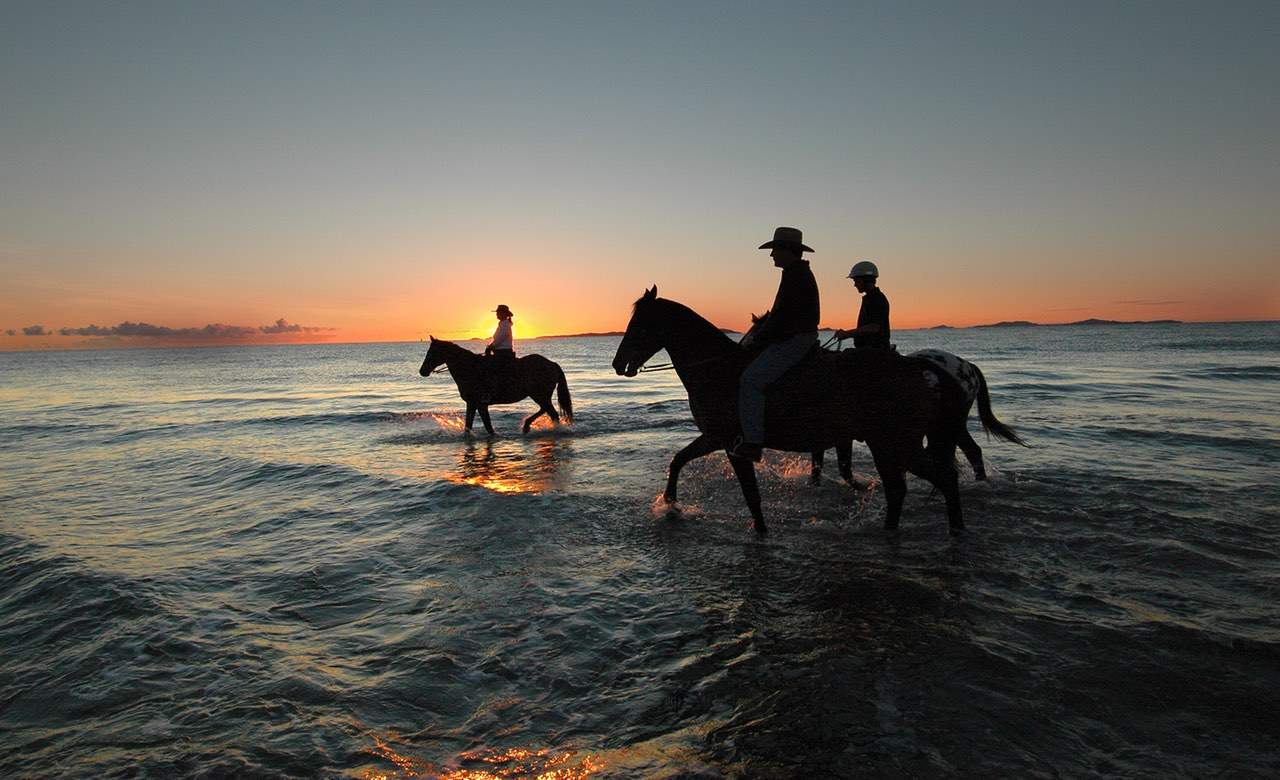 HORSE RIDING NEAR THE CITY
Take a trot on the wilder side and give a trail ride a go — sign up for a day of hanging out with a majestic four-legged friend. Though it may not be quite as romantic and sun-drenched as it is in the movies, horseriding is still a) fun and b) a surprisingly great workout — full marks for adventure and action. Just make sure you and your date are both wearing riding appropriate pants (no short shorts here) and shoes, and remember that novice trail rides are generally chaperoned by an experienced rider. If you're trying to have a conversation about feelings, it might be third wheeled. Maybe wait until you're back at the stables to bust out the "I love you" for the first time, just in case.
Where? Glenworth Valley, NSW; Gunnamatta Trail Rides, Mornington Peninsula, Victoria; Thunderbird Park, Tamborine Mountain, Queensland.
Discover even more spots for horse riding in Sydney and Brisbane.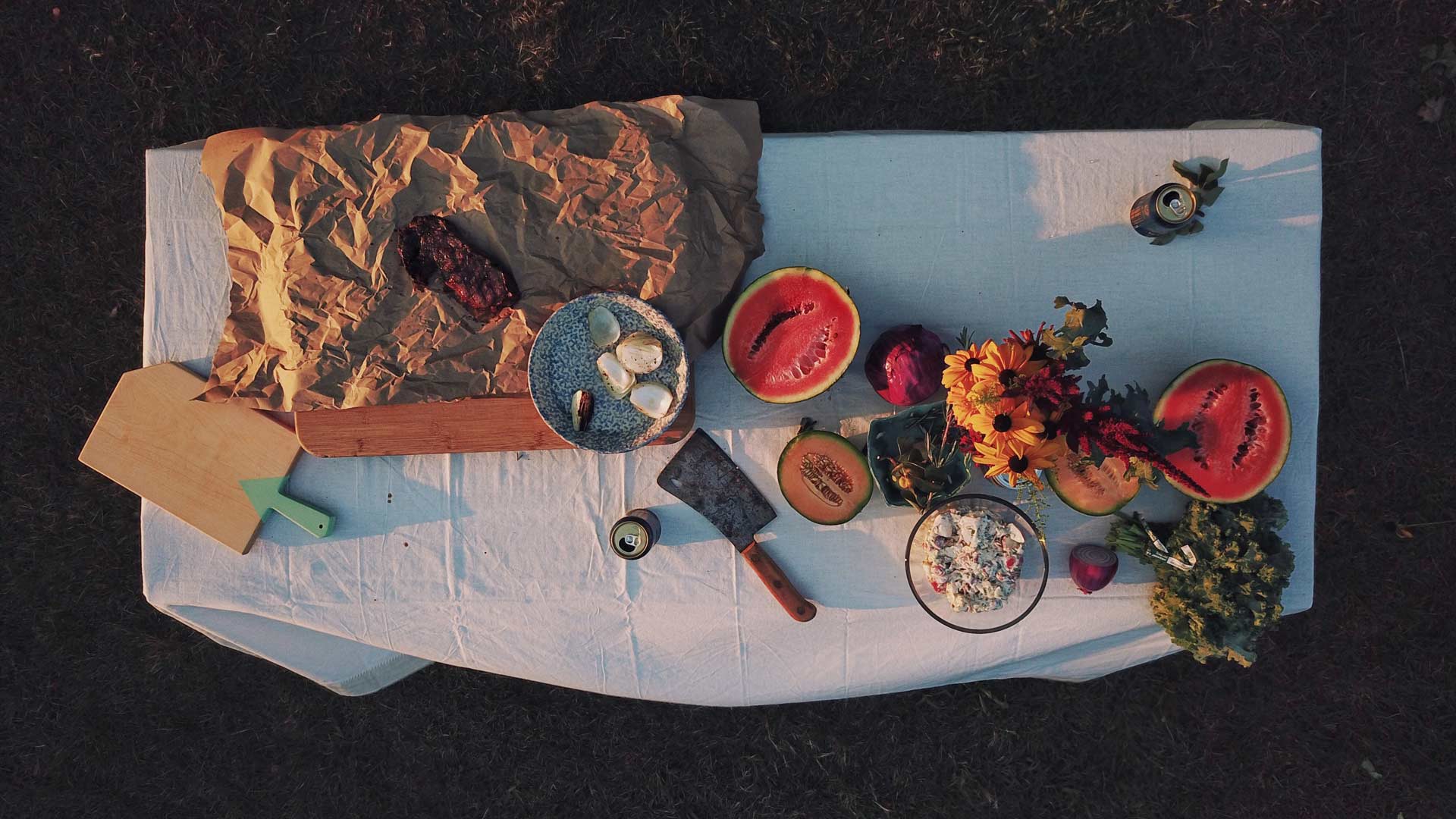 A PICNIC IN A SECRET SPOT
So you've painstakingly prepared the most extravagant picnic feast of all time, packed a six pack and headed to your local park, only to lay out your blanket, unpack your fancy eats and find yourself constantly rescuing bits of your picnic from the scores of dogs and/or small children in your vicinity. Picnics are 100% better when they're private, so for the next al fresco dining date situation you get yourself in, why not head to some quieter venues, sans the small people or furry animals. There are plenty of lovely parks and gardens just crying out for people to sit around in them, making love eyes at each other and saying "isn't this just perfect?" as they have a bite of brie.
Where? Arthur McElhone Reserve, Elizabeth Bay, Sydney; George Tindale Memorial Gardens, Sherbrooke, Melbourne; Fig Tree Pocket River Reserve, Fig Tree Pocket, Brisbane.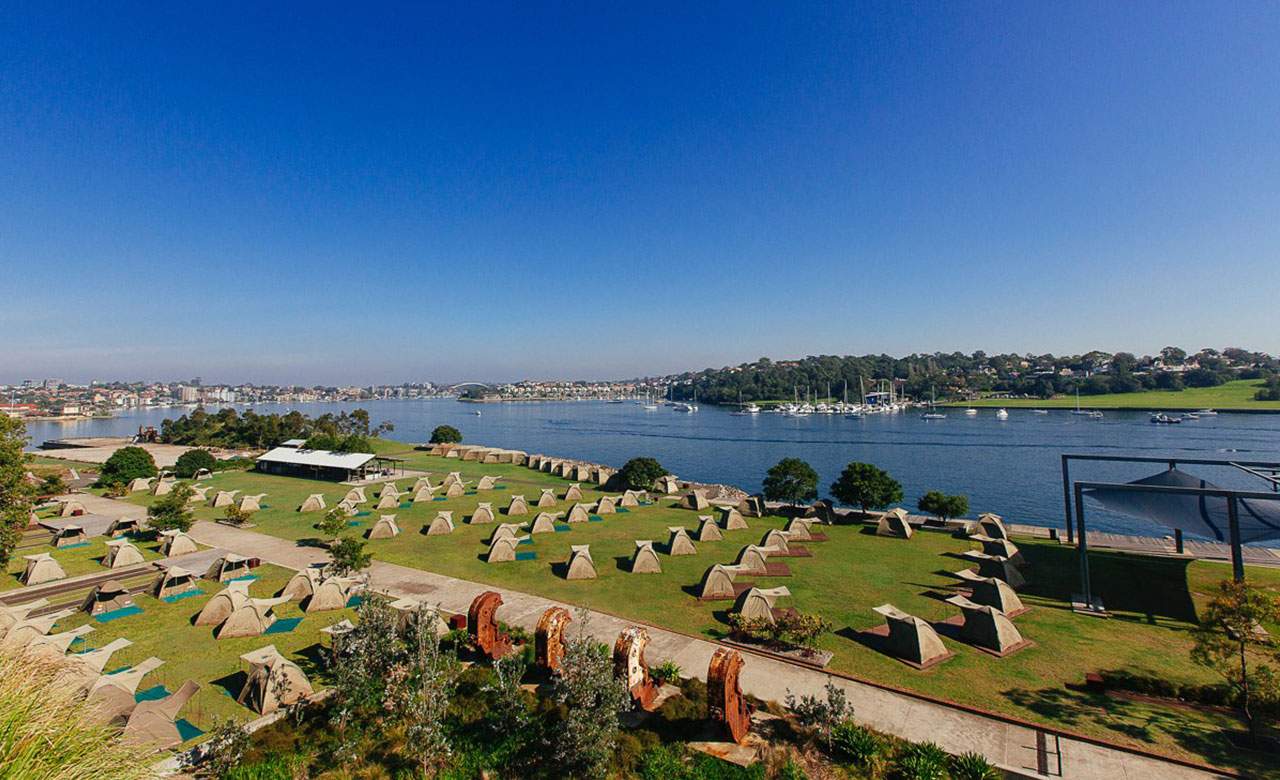 GLAMPING IN A UNIQUE SPOT
Camping is all well and good until it's been three days since your last shower, you forgot to pack enough undies and socks and you're starting to feel more than a bit uncomfortable (and not very romantic). Change all that by going on a glamping adventure. Think less sweaty conditions and more proper beds to lounge in — plus a tent that you don't have to set up yourself. Take a date along to an unusual spot for added lush points — try Cockatoo Island or Murphy's Creek for something a little different. Hot showers and toiletries are included (and a claw foot bath at Murphy's Creek) so it might even be a step up from your bathroom at home instead of back to basics. BYO holiday reading and variety of meats and bevvies to arrange in the provided barbecues and eskies.
Where? Cockatoo Island Glamping, Cockatoo Island, Sydney; Phillip Island Glamping, Phillip Island, Victoria; Murphy's Creek Hideaway, Toowoomba, QLD.
Find more spots to go glamping in Melbourne and Sydney.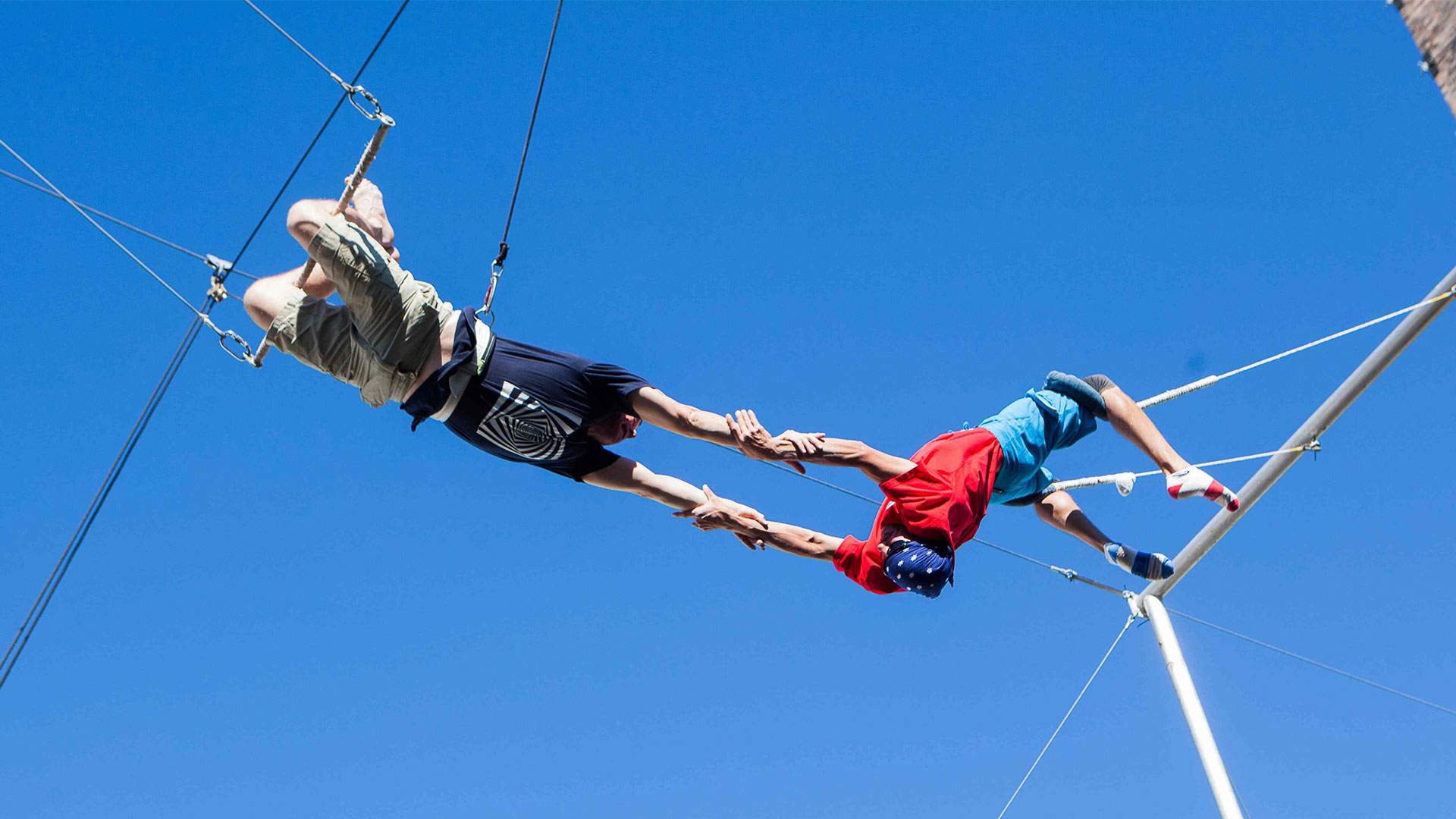 TRAPEZE IN THE GREAT OUTDOORS
Running away and joining the circus is definitely the ultimate romantic act, but it's a bit hectic for a first or second date, and there are real-world responsibilities to think about like your job and your pot plants. Your back up option is to head to an outdoors trapeze class — they're run in Melbourne over the summer, and Sydney and Brisbane at most times — and feel like a free bird flying in the wind for an hour. Hopefully, your date won't have a fear of heights, but if it helps, classes are run by professional coaches and have all the bells and whistles to keep you safe, i.e,. nets and harnesses. Plus, living dangerously is pretty sexy.
Where? Circus Arts, Sydney and Brisbane locations; Fly Factory, Blackburn, Victoria (outdoor classes in Mornington).

ROWING ON THE WATER
There's something to be said about a slow cruise around a body of water on a warm day, following the current, letting it gently tug you along. Pack a picnic lunch, a lifejacket and hire a rowboat or a kayak and hit your nearest river. Melbourne and Sydney have a variety of rowboat options for use in their waters, while Brisbane is more of a flashy kayak type of place. Just remember that rowing a boat around all day takes a fair bit of arm-power and it's probably harder than Hugh Grant makes it look in Bridget Jones Diary. Fairfield Boathouse in Melbourne also does a ripper Devonshire Tea if you want to amp up your date to past centuries in England levels — BYO parasol.
Where? Audley Boatshed, Audley, Sydney; Fairfield Boathouse, Fairfield, Melbourne; Kayak Hire Brisbane, Scarborough, QLD.

Start planning how you'll take your next date up a notch, with a Hahn in hand.
Published on February 13, 2018 by Kat Hayes