Four Ways to Escape Adulthood and Bring Out Your Inner Child at The Funderdome
Low stakes, no pressure and a high chance of a great time.
in partnership with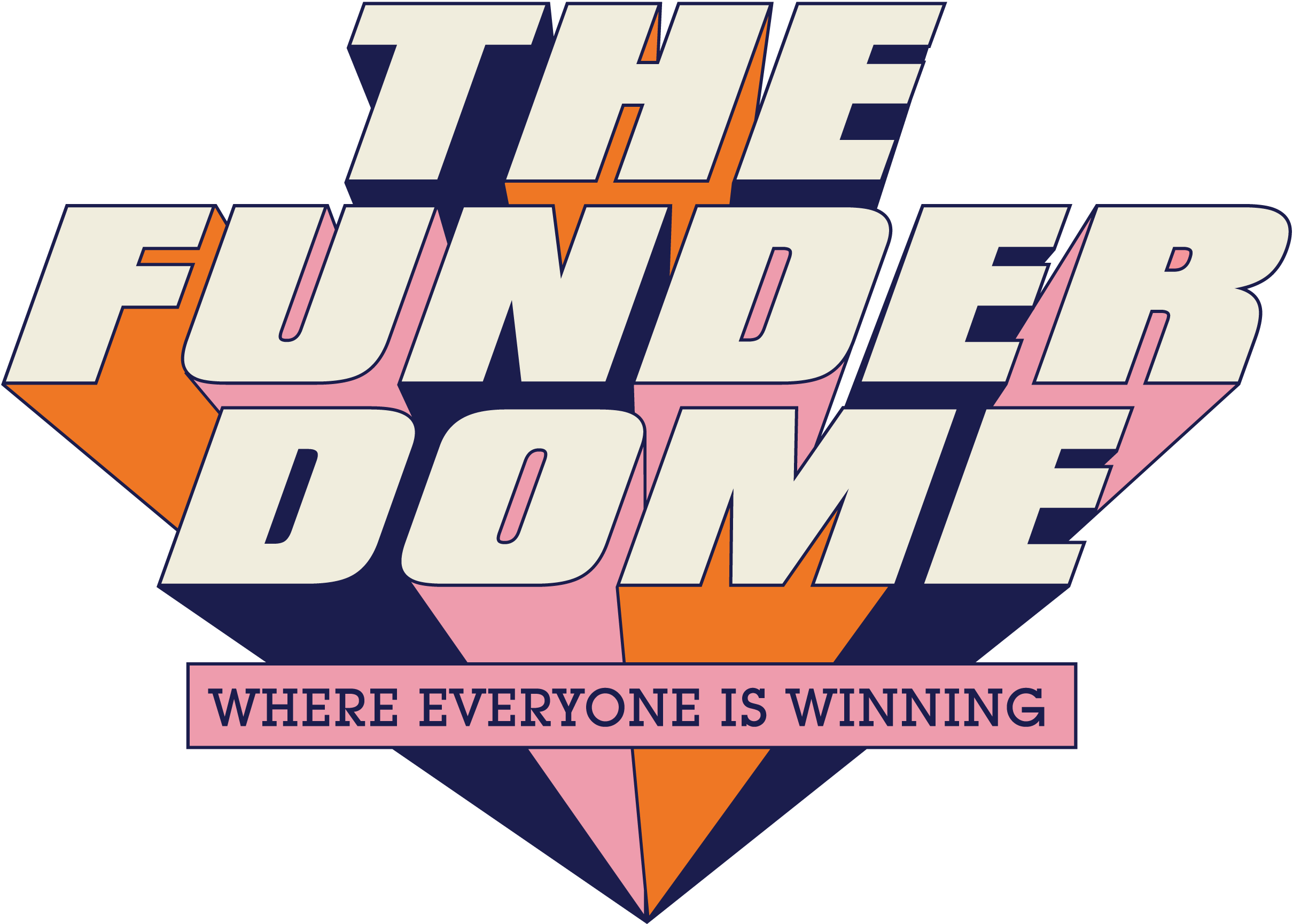 Adulting is a real struggle lately, with not much relief in sight. Go back to a time when your weekends weren't all grocery shopping, never-ending loads of laundry and trying to afford a cocktail and reconnect with your inner (or actual) child at The Funderdome.
Rediscover your sense of fun at a place where there's absolutely no pressure to be the best (or even remotely good) at it all — with activities such as mini golf, karaoke and arcade games, the home of unprofessional sport is about letting loose and embarrassing yourself in front of family and friends while you're at it.
Whether you're there with the little ones or there to throw down with your mates, there are a range of affordable individual and group packages for kids and adults alike. You can even get $150 worth of games for only $49 with the All-Access Pass for your kids these school holidays, which includes all 18 holes of mini golf, 30 minutes of karaoke and a children's meal.
Delight the whole family and ditch the responsibilities for an afternoon with a few (if not all) of the unprofessional sports below.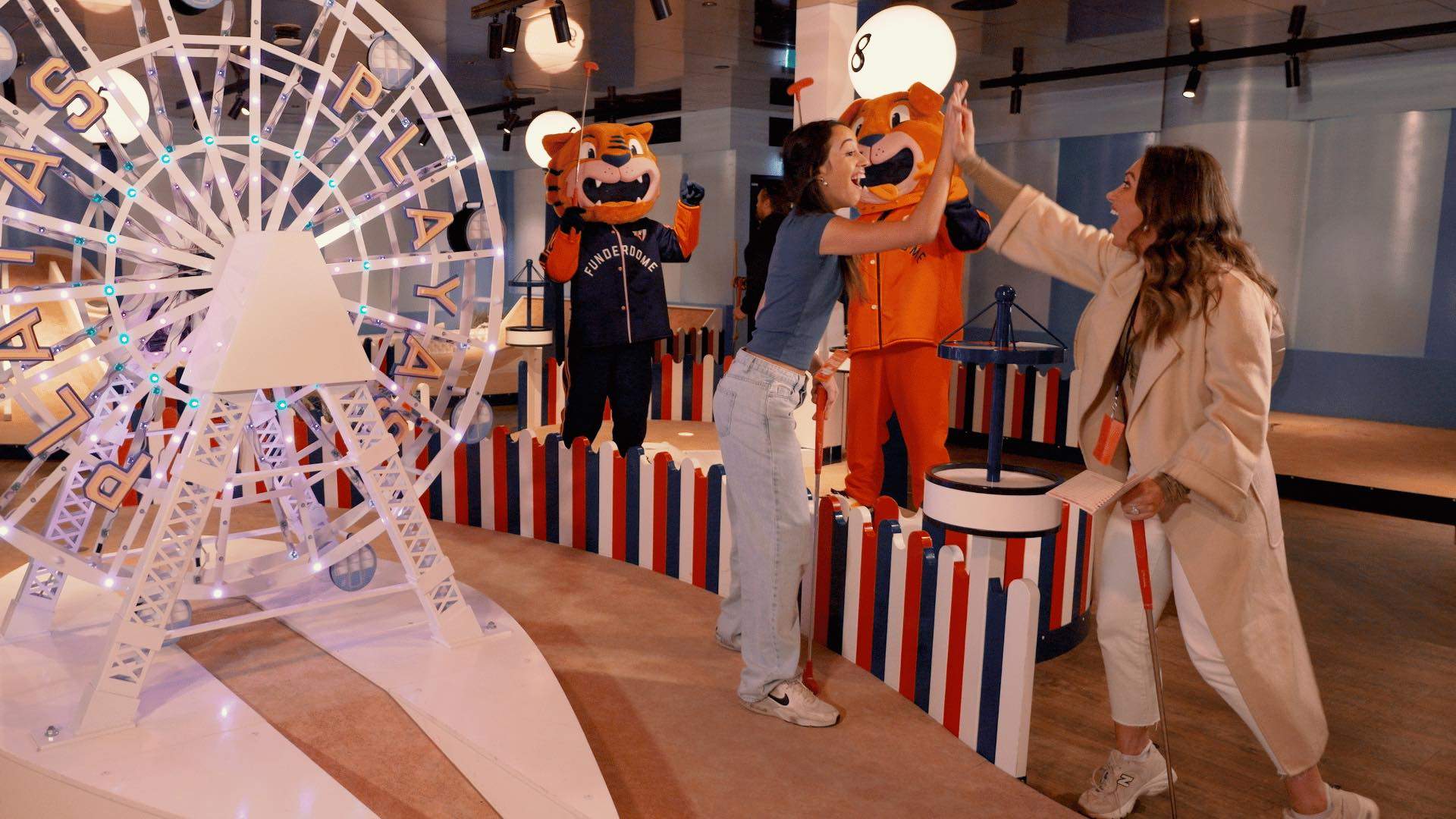 PLAYAS CRAZY GOLF
The star of the show at The Funderdome — you actually have to walk through a series of illuminated stars to get there — is Playas Crazy Golf. Spread across two levels, the mini-golf course was designed in collaboration with leading London-based architectural designer Zachary Pulman. 
Choose to start off tame with nine holes or go big with the full 18. Putt-putt novices and pros alike will be challenged by holes like 'I'm Stumped,' 'The Punisher' and 'Loop-the-Loop.' Keeping in line with the retro Coney Island theme, some of the trickier holes require manoeuvring around props such as a carousel horse, foosball table and even a rotating ferris wheel.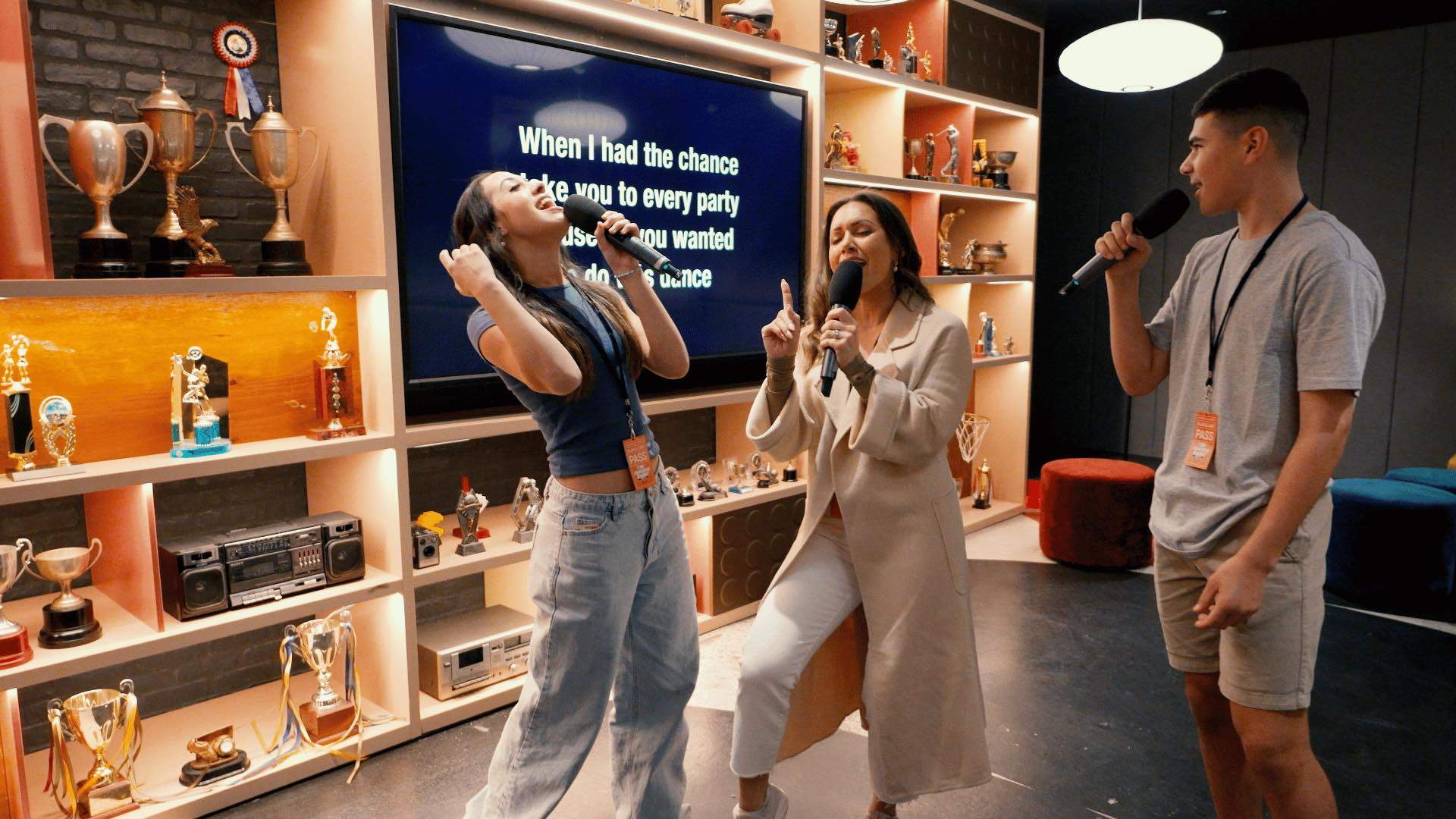 BOOM BOX KARAOKE
If you'd rather challenge your vocal range than your hand-eye coordination, jump into one of the two karaoke rooms. 
Each 70s-themed room is spacious enough for a large group and equipped with lounge seats, a sizable screen, a small stage area and even disco balls twinkling overhead, so you'll truly feel like the star of the show. Don't worry; both rooms are private, so no one will overhear you belting out your best ABBA or Beyoncé. And with food and drinks available in your room, there's really no excuse not to hit that high note.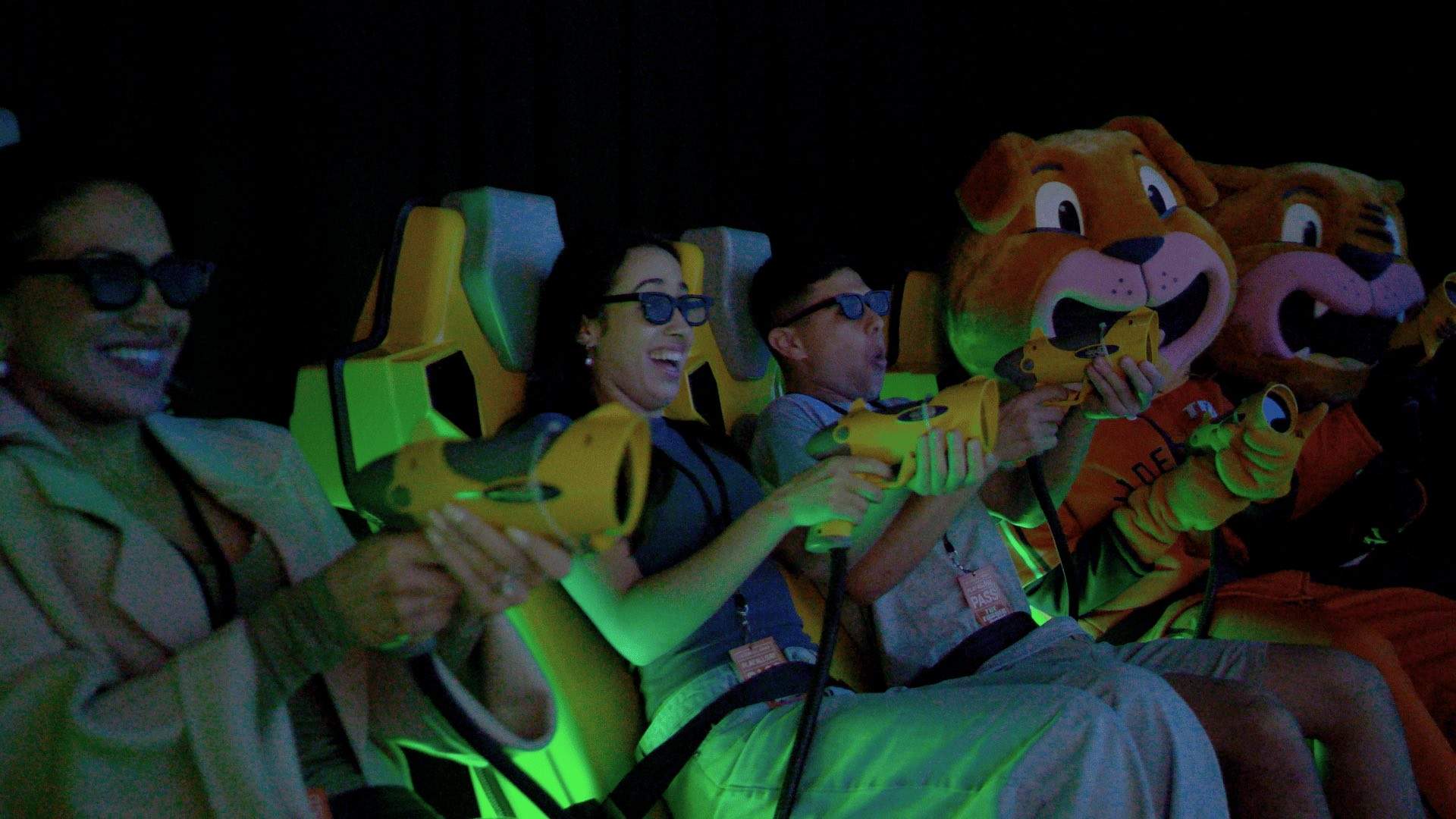 ARCADE GAMES
Go from gaming OGs to cutting-edge virtual reality experiences at The Funderdome's two arcades.
Relive your childhood and introduce your kids to pre-Mario Brothers gaming heroes like PacMan, Donkey Kong and Space Invaders. Then, you can test your reflexes with classic arcade games, including claw machines, pinball and Ice Ball.
If you'd rather ditch the joystick, the New School Arcade boasts all the latest in gaming. Joining VR experiences like King Kong and Jurassic Park, the newest arrival is The XD Dark Ride — a 4D virtual reality game for up to eight people with motion seats, wind, immersive sound and 3D visuals on a curved screen. You won't want to go back to a Nintendo after this.

THE CLUBHOUSE
Need a break to tally wins? The Clubhouse is the heart of The Funderdome. Huddle up in a booth for a drink and much-needed bite, catch your breath by the fireplace, get inspired by real athletes on the big screen or keep up your winning streak at activities such as giant Jenga and Connect Four, Atari pong, shuffleboard, foosball or air hockey.
Make the next round of games a little more interesting — and that kid's birthday party more tolerable — with a wine, beer or cocktail at the fully licensed venue. The kitchen serves diner favourites such as corn dogs, mac and cheese balls, buffalo chicken tenders and onion rings. More substantial offerings include clubhouse sandwiches, woodfired pizzas and hot dogs. There are chicken tenders, fish and chips, toasties or cheese pizza for the little ones. And in case you need a sugar high to get through another round of mini golf, there are churros, a warm cookie skillet or chocolate brownie for dessert.
After 8pm, The Funderdome becomes an 18+ venue. The Clubhouse slings drinks with a DJ spinning until midnight on Fridays.
Find out more and book your spot at The Funderdome's website. The All-Access Pass can only be purchased in-venue from Saturday, September 16, to Sunday, October 1.
Concrete Playground Trips
Book unique getaways and adventures dreamed up by our editors