TRAVEL & LEISURE
How to Spend a Day in Melbourne When The Weather's Fine But You're Not a Beach Person
Why waste the day getting covered in sand when you could be out exploring Melbourne in all its glory?
in partnership with

Summer has officially landed and with it comes the promise of balmy days, salty skin and many outdoor activities. Of course, while the sparkling waters and sandy stretches of Port Phillip Bay might beckon to some, sunny temperatures needn't always mean beach or bust. Not everyone considers themselves a beach person, after all. Luckily, this city of ours is brimming with opportunities to make the most of a nice balmy day, without needing to step a foot on the sand.
Along with Adrenaline, we've pulled together an adventure-filled guide to exploring Melbourne when the weather's fine but you're not in the mood for a beach sesh. Get set for some alternative fun in the sun — this itinerary will see you strolling an iconic river trail, sipping cocktails on a rooftop and even playing captain on your own picnic river cruise.

ENJOY BREKKIE BY A WAVE POOL
To fuel a big day of adventures, you're going to need some good, honest eats in your belly. And that's exactly what's on offer at the brand-new Melbourne outpost from farm-to-table maestros Three Blue Ducks. As a bonus, this sustainability-focused all-day restaurant has prime position overlooking the water at surf park Urbnsurf. This means you can soak up the sun-drenched surfer vibes while you eat without having to battle the actual beach. Pull up a seat and tuck in to plates like spanner crab scramble, with house-made hot sauce and bean shoot salad, or the avocado hummus, with hazelnut dukkah and grilled haloumi. Breakfast cocktails are also on the cards, with options like watermelon iced tea with vodka or a strawberry, tequila, chilli and lime spritz.

WALK PART OF THE MARIBYRNONG RIVER TRAIL
As you make your way southeast towards the city, you can walk off breakfast with a leg-stretching stroll along Maribyrnong River Trail, which weaves through picturesque suburban parkland between Brimbank Park and Southbank. And as the name suggests, this one's got river views galore. Stretching 28 kilometres in full, the track's a bit more than a one-morning effort, but you can easily break it up into sections depending on what you want to see. Popular parts include the Lily Street Lookout with its sweeping views across the city skyline and the leafy grounds of Pipemakers Park, home to the Living Museum of the West.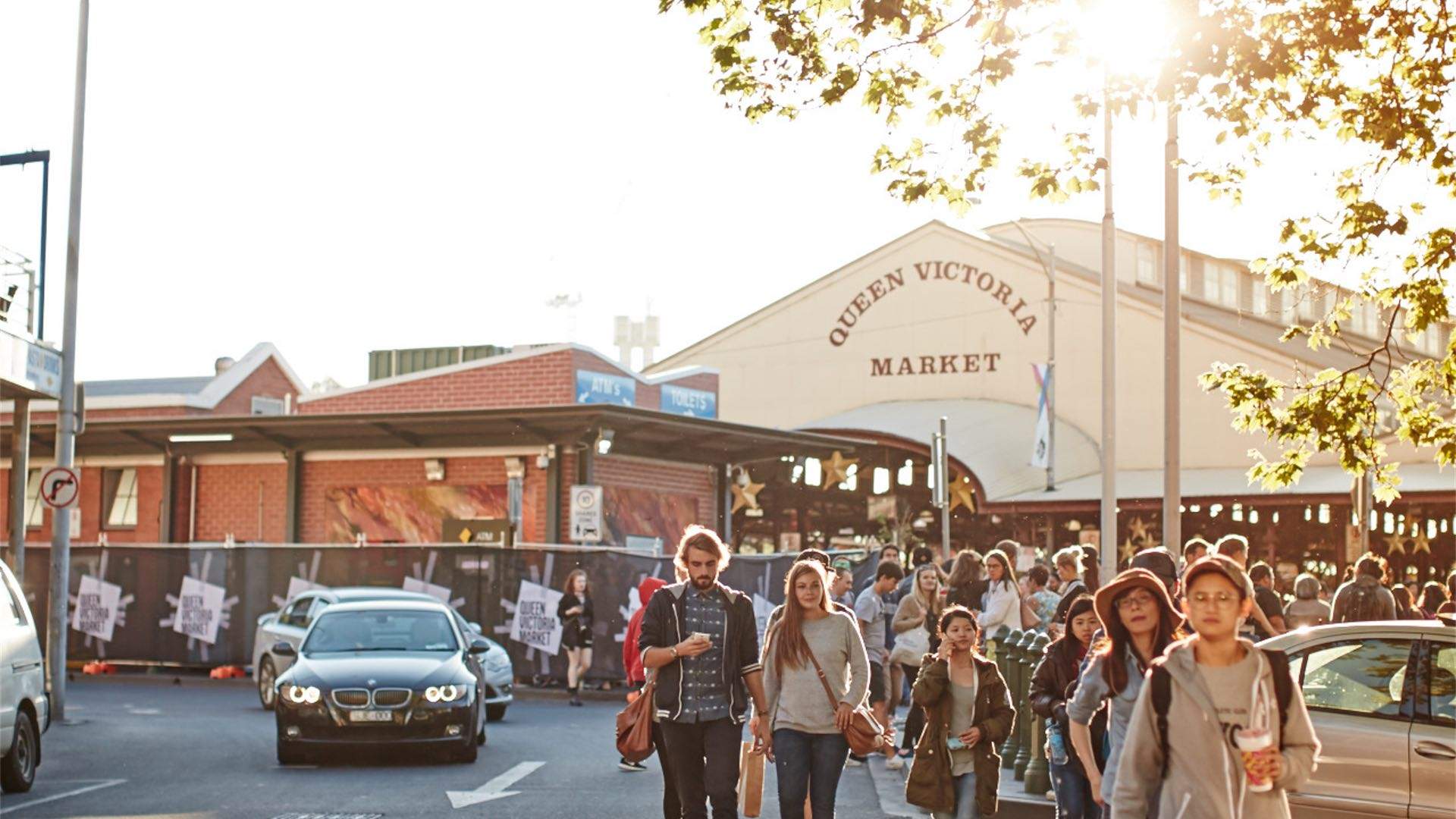 DROP BY THE QUEEN VICTORIA MARKET FOR PICNIC SUPPLIES
Handily located on your way back through the city, the historic Queen Victoria Market is a must-visit for anyone assembling a top-notch picnic spread — though you'll want to leave yourself plenty of time to browse the absolute smorgasbord of deli goods, fresh produce, cheese and baked treats on offer here. There are lots of gourmet samples to taste-test as you make your way through the diverse collection of food stalls, and you'll even find a handful of boutique bottle shops catering to your picnic drink selection.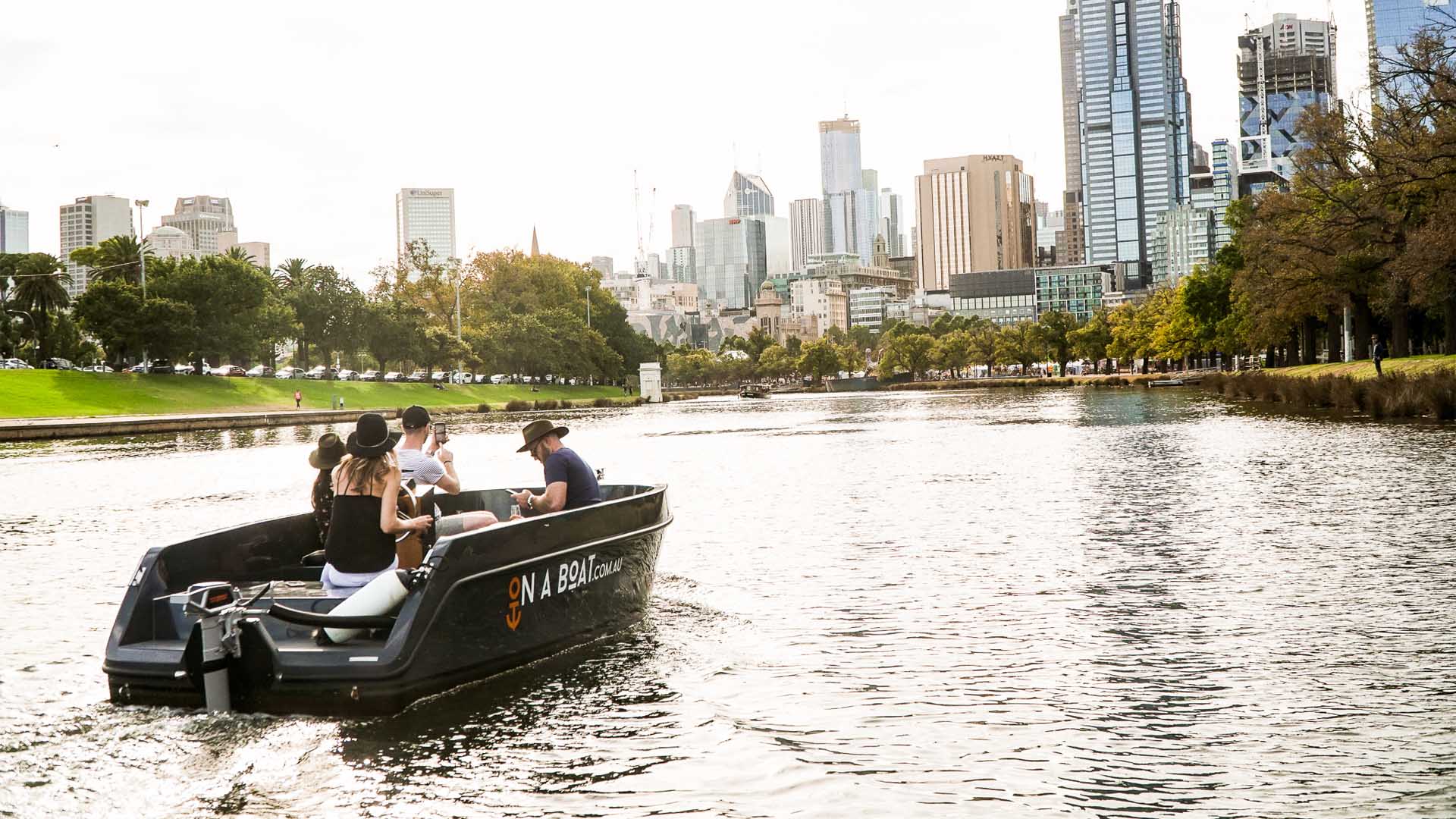 SKIPPER YOUR OWN PICNIC CRUISE UP THE YARRA
For something a little different to the classic park-based picnic session, why not round up some pals and captain your own picnic boat on a sunny cruise along the Yarra? Book through Adrenaline, then head down to Collins Landing Wharf in Docklands where On A Boat has a whole fleet of easy-to-drive vessels to hire for a leisurely cruise up the river — and no boat license is required. Before you hop aboard, someone from the team will give you a quick driving demo and a few basic safety instructions. Then you're off, cruising the water for two hours at a gentle pace, taking in the city sights as you graze the picnic feast. A session clocks in at $199, and each of the boats sits up to nine guests, with comfy seats and a central table to rest your cheese platter or charcuterie stash on. BYO booze is also allowed (as long as whoever's in charge of the steering wheel remains under the limit), and also be sure to bring along tunes to blast through the speakers. What's more, most of the boats are dog-friendly, so Rover can join for an afternoon on the water.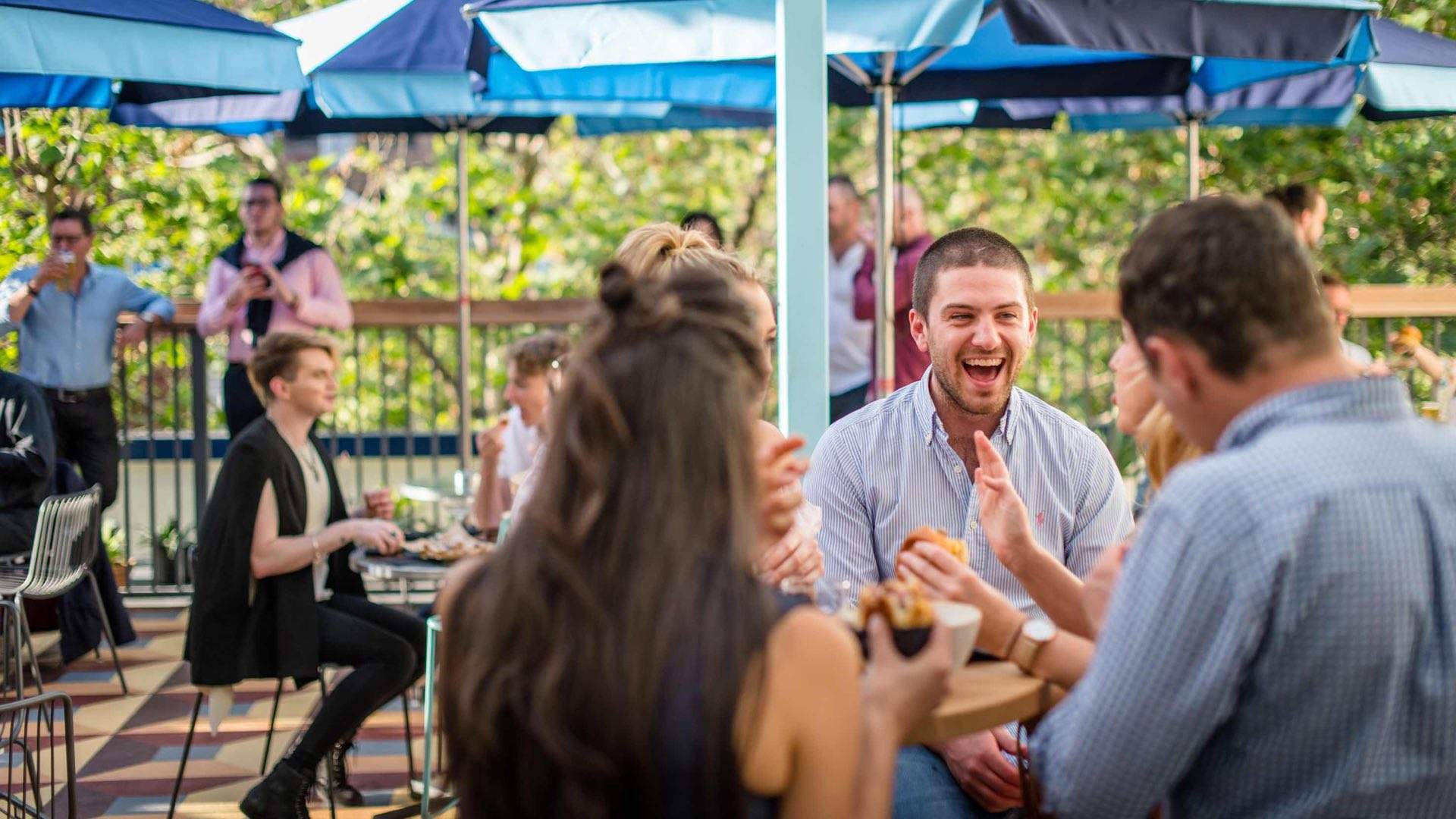 SIP SKY-HIGH COCKTAILS WHILE SOAKING UP CITY VIEWS
After you disembark your cruise at the same dock from which you left, mosey up Bourke Street — you can catch the free tram most of the way — and climb a few levels to the sky-high surrounds of Good Heavens rooftop bar. This cheery space boasts city views and a vibrant Palm Springs-inspired fitout, matched by a lineup of lively cocktails running from classic to contemporary. Nab yourself a table and soak up the last of the day's rays, as you quaff creations like the mango-infused Lil' Havana Slammer or the El Diablo — a spicy-sweet fusion of blackberry liqueur, tequila and ginger beer — both of which are made for summer rooftop sessions.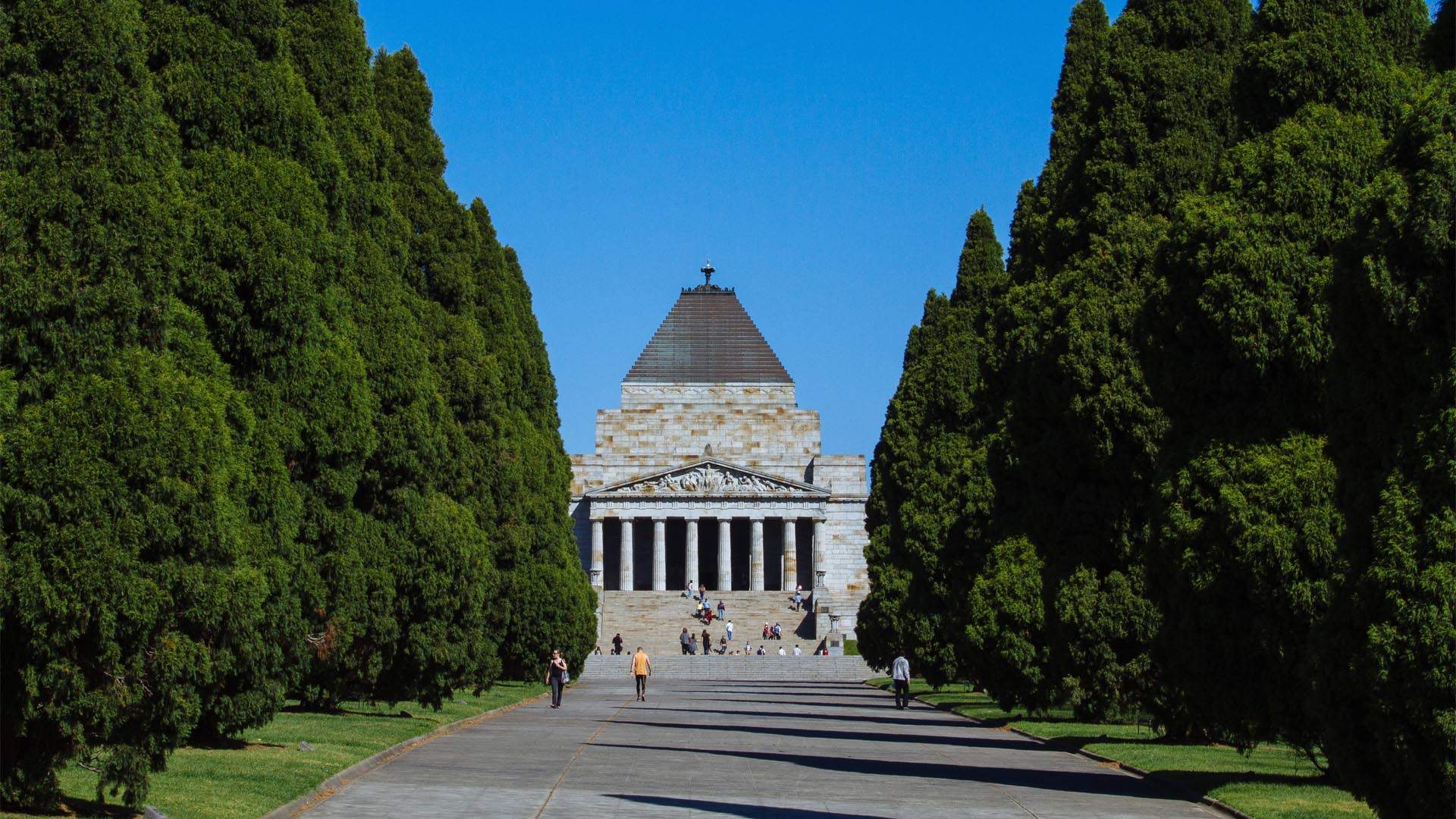 TAKE IN THE SUNSET FROM THE SHRINE OF REMEMBRANCE
Venture back down to street level, then make your way to St Kilda Road for a bit of good old-fashioned nature appreciation in the Royal Botanic Gardens Victoria. Strolling east along the length of the historic parklands, you'll encounter ancient shady trees, lush lawns, lakes and curving walking trails, providing instant respite from the hustle and bustle of the nearby CBD. Gracing the gardens' southwest corner is the Shrine of Remembrance, offering not only a space for quiet reflection but also a top-notch position from which to catch the vivid sunset glow over the city.

To explore all of the Adrenaline experiences available in Melbourne and beyond, head over here.
Published on December 16, 2020 by Libby Curran