TRAVEL & LEISURE
Melbourne's Pet-Friendly BYO Picnic Boats Are Available to Book for Yarra Cruises Once Again
These river boats are back in operation, as long as you live within 15 kilometres of Southbank — and your sailing route.
For a good chunk of the past year, lots of normal, everyday activities have been off the cards for Melburnians. But with restrictions continuing to ease as the state moves through its latest reopening roadmap, that is slowly changing. And right now, anyone who wants to picnic while cruising along the Yarra can do so again — even if they don't own a boat.
As of last month, GoBoat's 16-strong fleet of eco-friendly picnic boats are once again setting sail from Sandridge Wharf at Southbank, near Flinders Street Station. Aimed at making the whole boating experience more accessible for everyday folk, the outfit's Scandinavian-designed vessels are slow-moving, a breeze to operate and don't require a boating licence, making for fuss-free sailing sessions.
In a win for the planet, they also run on silent, pollution-free, electric engines, and are crafted from a mix of reclaimed timber and recycled PET bottles. Oh, and did we mention they're pet-friendly? Surely you've got a very good boy who deserves a river jaunt.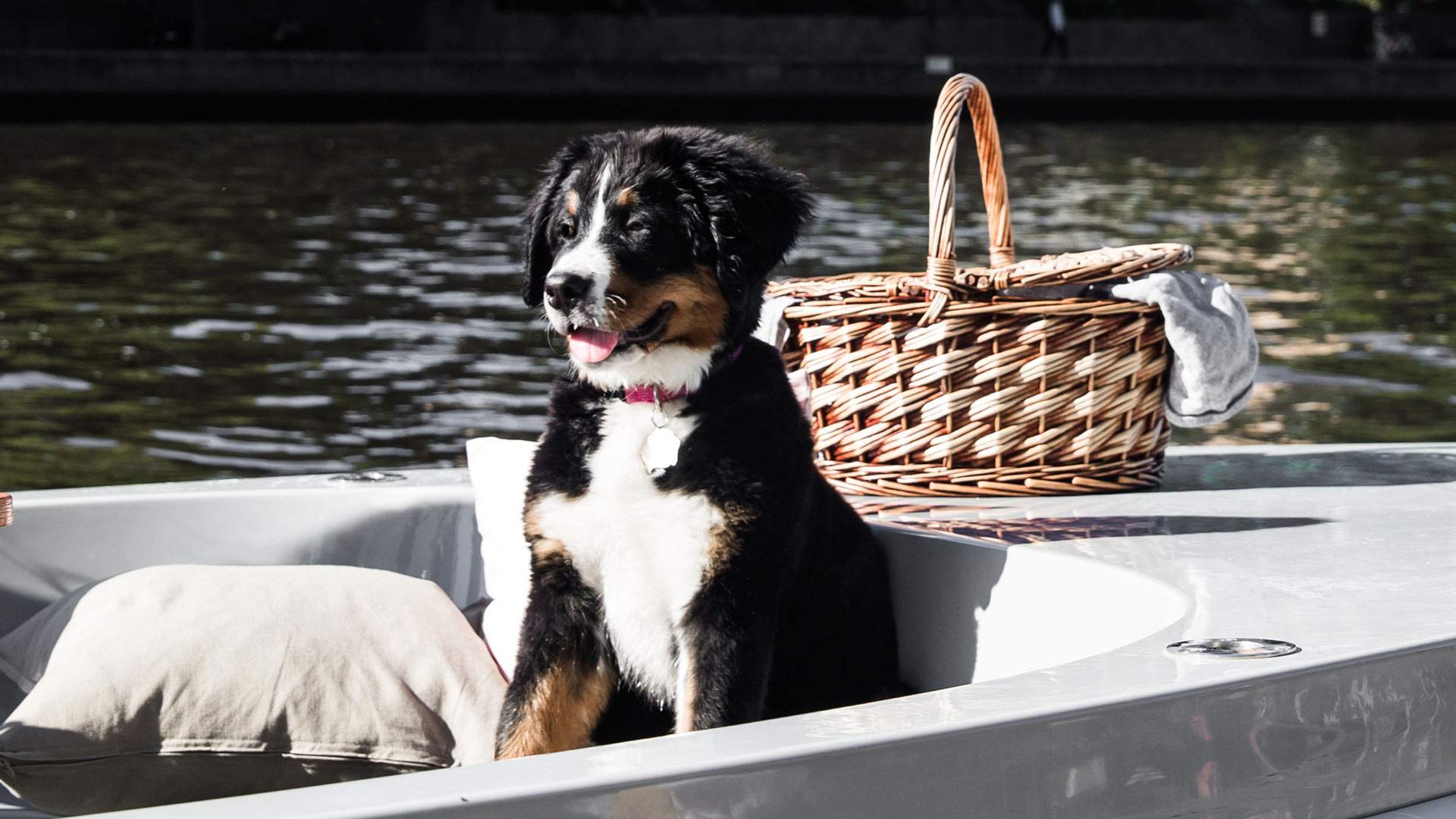 As you can imagine, due to COVID-19, GoBoat will be doing things a little differently from normal for the time being. While the vessels have an eight-person capacity, current government restrictions mean your crew is capped at a maximum of five double-jabbed people from up to two households, or a maximum of two single-dosed people — the same rules that currently apply for picnics and other outdoor social interaction.
As per Melbourne's current regulations, all sailers will also have to wear a face mask whenever they're not eating or drinking. And, given the 15-kilometre rule that's presently in place, you'll need to live within that exact distance of both Southbank and your sailing route.
There'll also be hand sanitiser available at the dock and the boats will be sanitised before every use. QR code check-ins are required for all passengers, sessions are capped at two hours (instead of the usual three) and for now, limited bookings will be available to ensure safe social distancing.
Each of the contemporary GoBoats clocks in at 18-feet long, boasting a central picnic table with room for all the necessary snacks and booze. And despite what you might be thinking, they're pretty affordable — simply BYO food and drinks, round up enough of your housemates to jump aboard and a GoBoat session will currently cost you less than $26 per person, per hour. And it'll work out to even less once capacity ramps up to eight people, with GoBoat's rates coming in at $129 for a one-hour trip, $199 for two hours and $289 for three hours. Eventually, you'll be able to make a whole day of it.
For more information about GoBoat, or to make a booking, visit the service's website.
Images: Lean Timms
Published on October 14, 2021 by Concrete Playground