TRAVEL & LEISURE
Melbourne's Pet-Friendly BYO Picnic Boats Are Returning to the Yarra Once Again
These easy-to-operate boats are back in operation, but you'll have to live within 25 kilometres of Southbank — and your sailing route.
Melbourne's Pet-Friendly BYO Picnic Boats Are Returning to the Yarra Once Again
These easy-to-operate boats are back in operation, but you'll have to live within 25 kilometres of Southbank — and your sailing route.
For big chunks of 2020, a selection of normal, everyday activities have been off the cards for Melburnians. But with restrictions starting to ease again across the Victorian city after the latest lockdown, that is slowly changing. And for those who want to picnic while cruising along the Yarra, you'll be able to do that again — even if you don't own a boat.
From the long weekend, starting on Friday, October 23, GoBoat's eco-friendly picnic boats are once again setting sail from Sandridge Wharf at Southbank, near Flinders Street Station. Aimed at making the whole boating caper more accessible for everyday folk, the outfit's Scandinavian-designed vessels are slow-moving, a breeze to operate and don't require a boating licence, making for fuss-free sailing sessions. In a win for the planet, they also run on silent, pollution-free, electric engines, and are crafted from a mix of reclaimed timber and recycled PET bottles. Oh, and did we mention they're pet-friendly? Surely you've got a very good boy who deserves a river jaunt.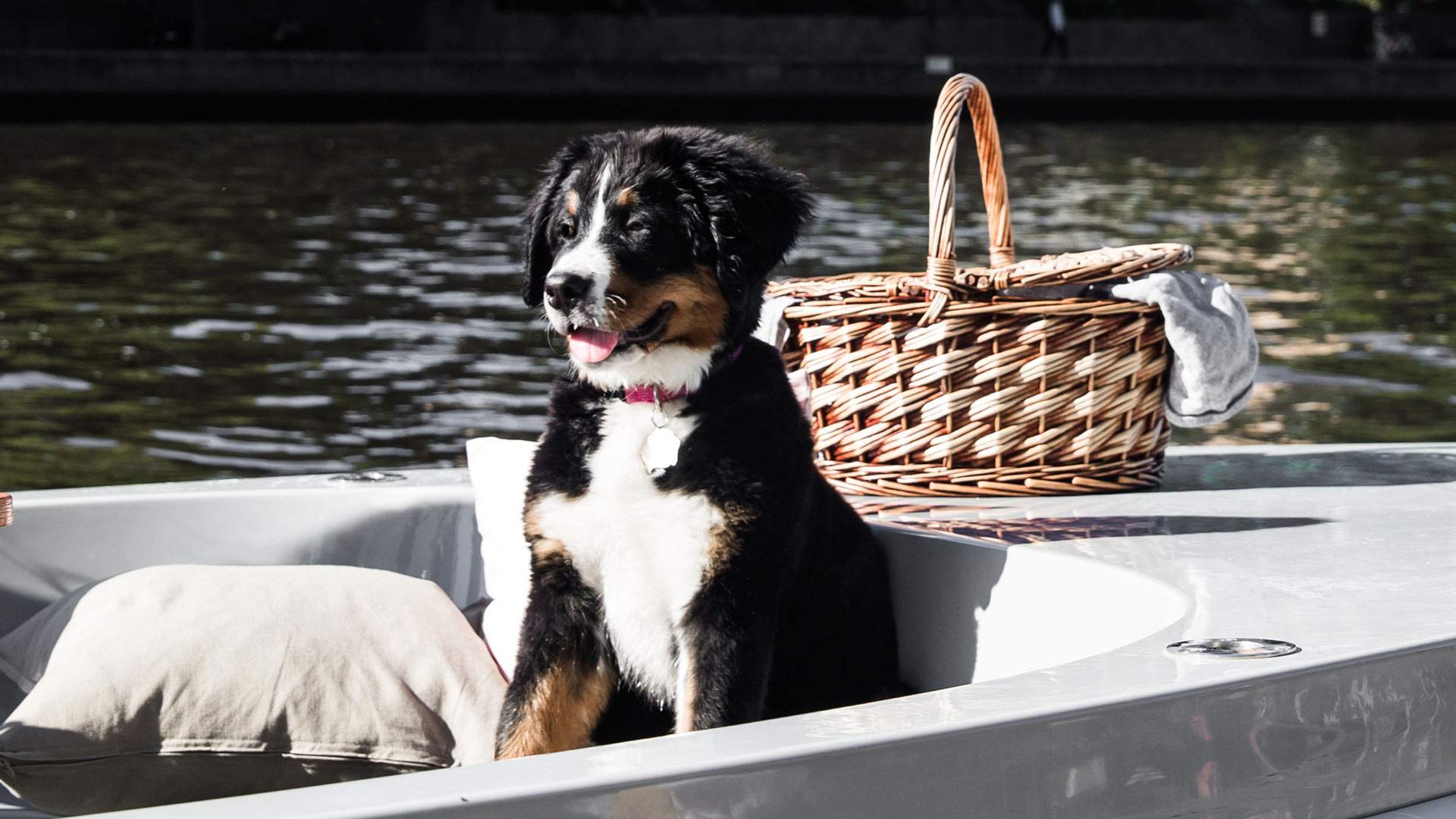 However, due to COVID-19, GoBoat will be doing things a little differently — just as it did when it returned after the city's first stay-at-home stint earlier in 2020. While the vessels have an eight-person capacity, and you'll be allowed to reach that capacity, you'll only be permitted to hop aboard with people from a maximum of two households (and all your delicious snacks, of course). You'll also be required to physically distance from anyone from that other household, and to wear a fitted face mask. And, given the 25-kilometre rule that's presently in place, you'll need to live within that exact distance of both Southbank and your sailing route.
There'll also be hand sanitiser available at the arrival to the dock, and the boats will be sanitised before every use. Only one vessel will sail out at a time, with each group given its own assembly area. Also, you'll have to register digitally before you can board.
Each of the contemporary GoBoats clocks in at 18-feet long, boasting a central picnic table with room for all the necessary snacks and booze. And despite what you might be thinking, they're pretty affordable — simply BYO food and drinks, round up enough of your housemates to jump aboard and a GoBoat session will cost you less than $22 per person, per hour. That's $109 hourly in total, or $189 for two hours, $269 for three hours, $349 for four hours, $429 for five hours and $509 for six hours. Yes, you can really make a whole day of it.
For more information about GoBoat, or to make a booking, visit the service's website.
Images: Lean Timms
Published on October 20, 2020 by Concrete Playground