The Best Outdoor Swimming Pools in Melbourne
CANNONBALL!
The words 'public pool' usually evoke a montage of manky images collected over time from forced school swimming lessons and carnivals. Bandaids bobbing gently to and fro along the pool floor, fears of foot fungi if you forgot your thongs, freaking out when a naked older woman asks you to help with the clasp of her bra in the change rooms — gross public pool experiences are basically a right of passage for primary school kids.
But now you are an adult, it doesn't have to be this way! There is actually a whole luxurious world of publicly accessible swimming pools just waiting for you to glide into their cool, blue waters — either for exercise, play or to just plain cool down. Below are the best in Melbourne.

Fitzroy Pool on Alexandra Parade is a dreamy old-school pool that's perfect for weekday lap swimming or weekend poolside chills. The modernist building is flanked by murals and features an eight-lane 50-metre pool as well as two kiddie pools. The water is always the ideal temperature a swim here is just generally an invigorating experience. Although the changing room facilities are in need of a reno, it's still one of the best northside pools. And the poolside bleachers are the perfect place to sunbathe after your swim.
160 Alexandra Parade, Fitzroy. Open Monday to Friday, 6am – 8pm, Saturday and Sunday 8am – 7pm.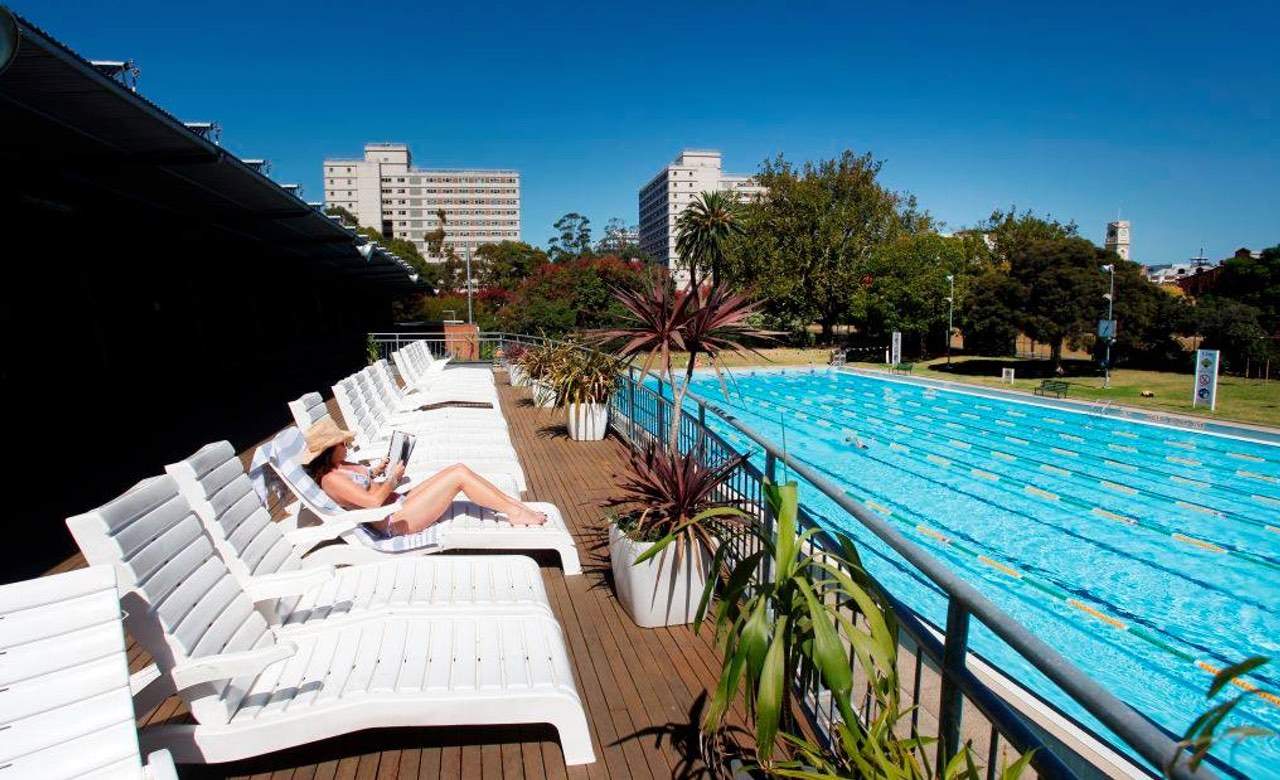 The Prahran Aquatic Centre may be a public pool, but it's a little bit fancy. The 50-metre, eight-lane pool is heated and overlooked by a gorgeous wooden sunbathing deck. There's no indoor pool and in summer they throw all-day pool parties with DJs and sausage sizzles. So clear your summer Sundays for a pool sesh.
41 Essex Street, Prahran. Open Monday to Friday 5.45am – 7.45pm, Saturday 6am – 6.15pm, Sunday 7am – 6.15pm. 
Whatever swimming you feel like doing, Brunswick Baths have a body of what to suit your needs. They've got a 20-metre indoor pool as well as a spa, sauna and steam room, but when it's hot out you'll want to head straight to the heated eight-lane Olympic-sized outdoor pool. It's open all year-round and is great for hardcore lap swimmers.
14 Dawson Street, Brunswick. The outdoor pool is open Monday to Friday 6am – 9pm, Saturday and Sunday 8am - 7.15pm during summer (November 1 – 31 March 31).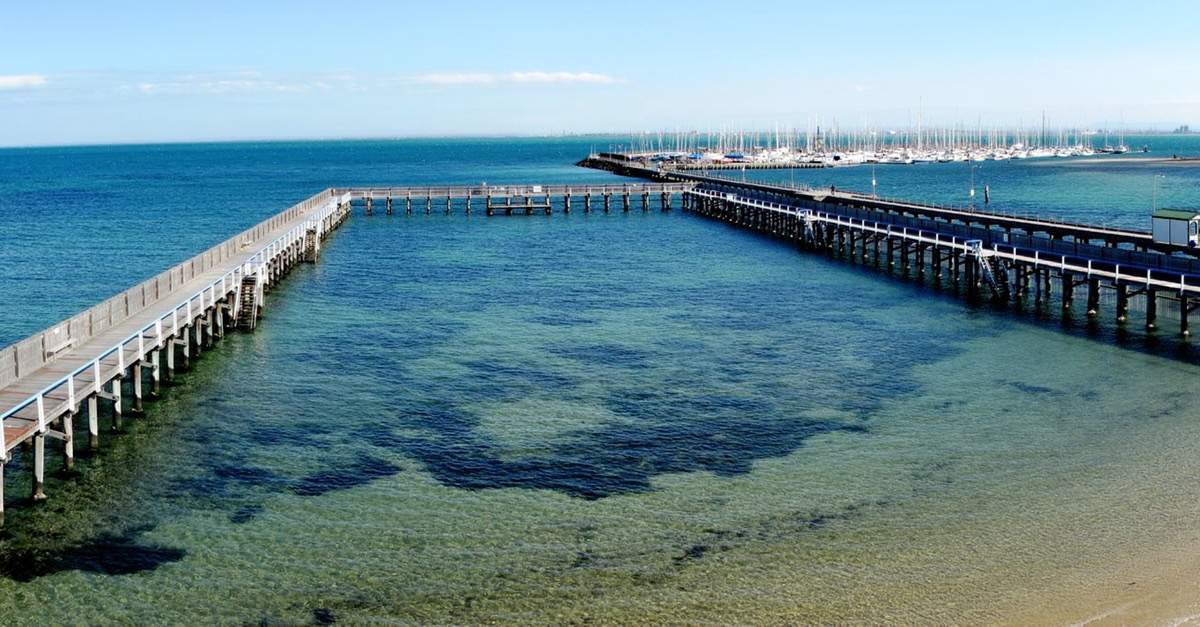 Brighton Baths is not so much a pool as a patch of ocean, so it's not for the faint hearted or those used to heated water. But if you want to get salty and safely swim 50-metre laps in the ocean, this is the pool for you. The pool area has been sectioned off with a boardwalk that you can laze around on to dry off and it's only a hop, skip and a jump to The Baths restaurant for brekkie, lunch or dinner.
251 Esplanade, Brighton. 
We're not even going to talk about the fact that this swim centre is named after Harold Holt, the most famous man to ever drown. Let's instead focus on the incredible facilities on offer for eastside swimmers. They've got a 50-metre, eight-lane heated outdoor pool — and if you're keen on a membership, they've also got a spa, gym and sauna to complement your lap swimming.
Corner Edgar and High Streets, Glen Iris. Open Monday to Thursday 5.45am – 9pm, Friday 5.45am – 8pm, Saturday 6am – 7pm, and Sunday 7am – 7pm.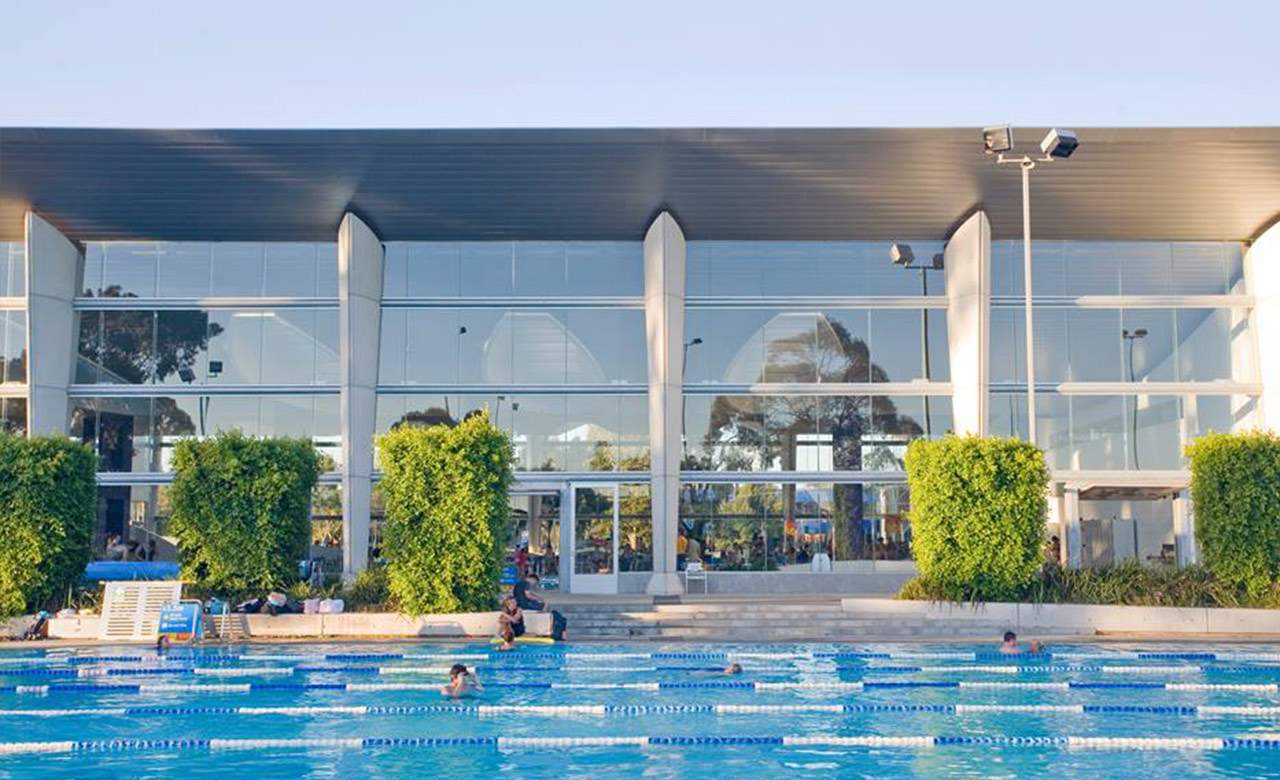 For those of you out east searching for your everything pool, check out the swim centre at Monash.  They've got some incredible features, like a 50-metre outdoor lap pool (featuring eight lanes – never share your lane again!) as well as a 25-metre indoor pool. But the icing on the cake (cake which you have every right to gobble because you went for a swim) is the wave pool. Yep, wave pool. Wave sessions run for 10-15 minutes and waves, safety permitting, can be caught all the way up the pool on a boogie board.
626 Waverley Road, Glen Waverley. Open Monday to Friday 6am – 8pm, Saturday and Sunday 8am – 6pm during summer (September 19 – April).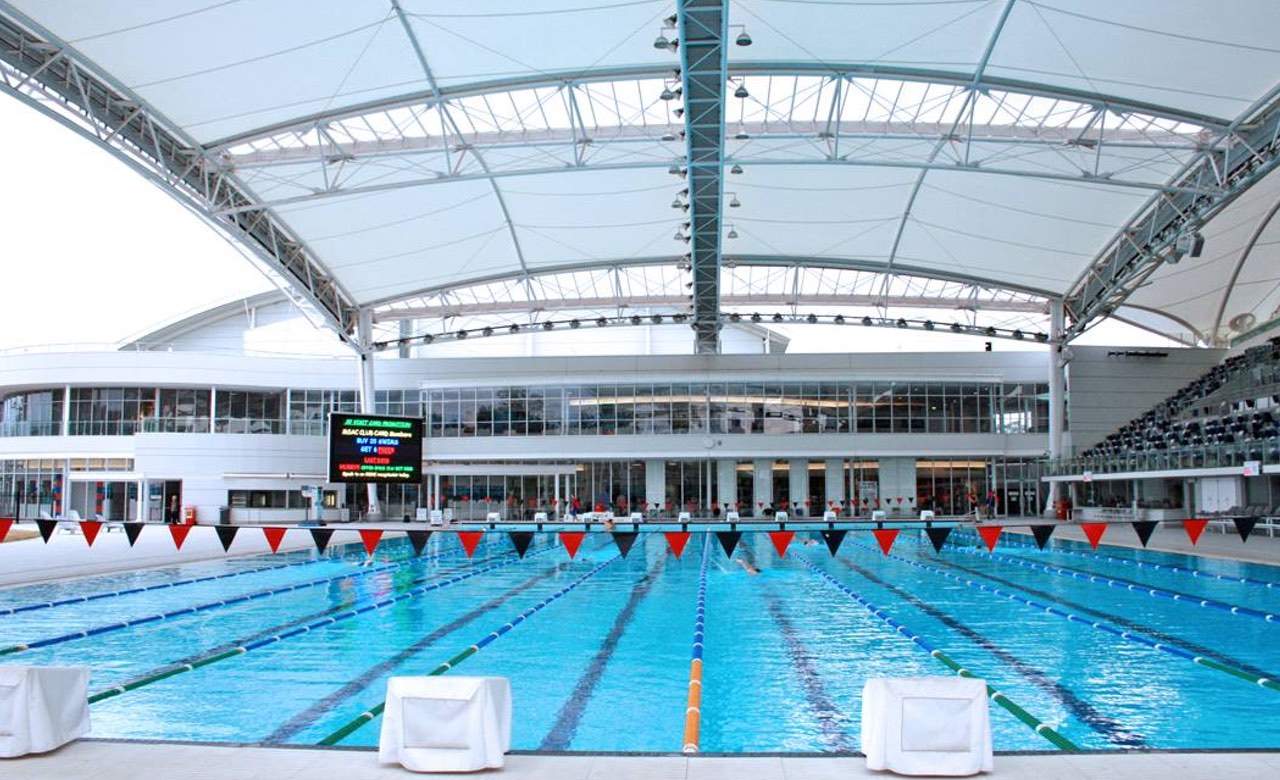 Just south of Southbank, you'll find the Melbourne Sports and Aquatic Centre (MSAC) hidden away in Albert Park. If you're a sports person who enjoys running, jumping and movements of all varieties, you'll absolutely love MASC and their huge range of fields, courts and sports doo-dads. But their aquatic facilities blow all others out of the water (excuse the pun). They've got a lush 50-metre outdoor pool that's perfect for both exercise and play. Plus, they've got a 50-metre indoor pool. A 25-metre indoor pool. 14 indoor diving boards. A multipurpose indoor pool. A hydrotherapy pool. An indoor wave pool. A water slide. A spa, sauna and steam room. And change room great facilities. There's literally nothing more you could possibly need. Stop asking. It's all here.
30 Aughtie Drive, Albert Park. The outdoor pool is open Monday to Friday 5.30am –10pm, Saturday and Sunday, 7am – 8pm.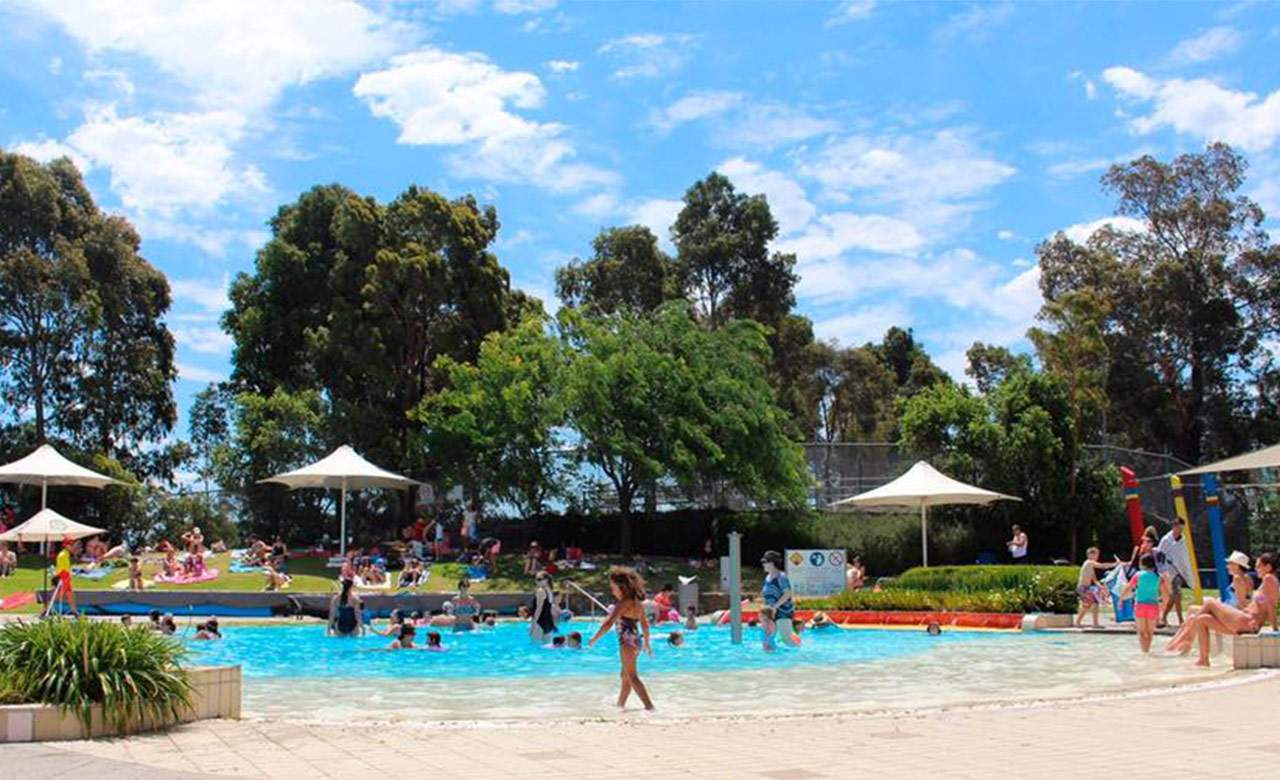 The outdoor pool in North Melbourne is small but perfectly formed. The 25-metre pool has eight lanes for you to just keep swimming and is kept at a balmy 27.5 degrees all year-round. They also run cute, aquatic movie nights called Poolside Cinema throughout summer (check out their Facebook page for deets), where you can catch movies on the big screen while floating in an inflatable pink swan (BYO pink swan and water-resistant popcorn).
204-206 Arden Street, North Melbourne. Open Monday to Friday, 6am – 8pm, Saturday and Sunday, 8am - 7pm in summer (November 1 – March 31).
By Imogen Baker with Sally Tabart. 
Published on January 06, 2017 by Imogen Baker