TRAVEL & LEISURE
Victoria's New Laws Making it Easier for Renters to Own Pets Come into Effect Today
If you've been looking to adopt a fur baby, now may be the time.
Rental life just got a little sweeter in Victoria, as the State Government today launches another big change to its rental laws. And your four-legged mate (or future fur-kid) is sure to be pretty happy with the outcome.
The full suite of changes has been a long time coming, with Premier Daniel Andrews first announcing plans for a reform package way back in October 2017. And, while some of the approved changes have already been operating and others won't come into effect until this July, the reforms regarding owning a pet in a rental property launch today, Monday, March 2.
Under the new laws of the Residential Tenancies Act, tenants are allowed to keep pets in their rental property with written consent from their landlord. You simply have to fill out one of Consumer Affairs Victoria's official 'Pet Request Forms' for each separate animal, which the landlord then has 14 days to respond to.
The landlord can only refuse a pet request by applying to VCAT (Victorian Civil and Administrative Tribunal) and showing it's inappropriate to have one at the rental property. While requests can be refused if the property is not suitable for the type of pet, the council rules prohibit certain animals or if the pet may pose a threat to neighbours, overall, the law is set to make things a whole lot easier for potential fur-parents. Previously, there were no laws directly covering pets in rented homes.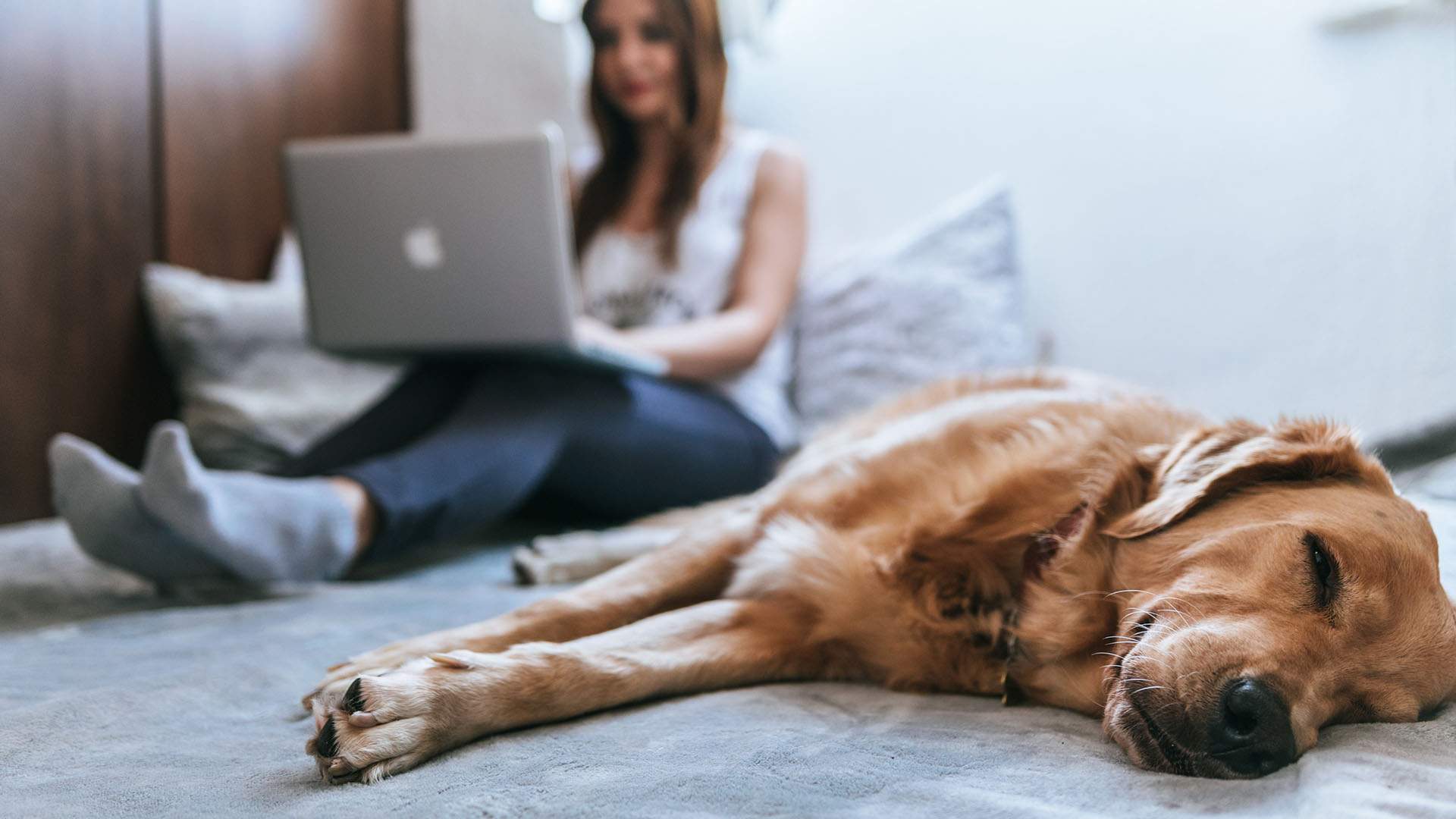 The new laws only apply to those moving into a new rental or getting a new pet after March 2, so, if you're already happily shacked up with an approved cat or doggo, you won't have to request permission again. And as always, assistance animals are exempt from any laws applying to 'pets'.
Just remember that despite the newly eased pet regulations, there are still other rental laws in place to prohibit any damage to the property and nuisance to neighbours, including things like bad smells and persistent barking. So, your very good boy will still have to play by the rules.
Other rental reforms have seen the introduction of new long-term leases (in effect from February, 2019) and a crack-down on implementing more than one rent increase for every 12 months (from June 2019). The full suite of changes will be brought in from July, 2020, including a ban on rental bidding, stricter rules affecting the landlord's right to enter a tenanted property, and an expanded definition for what's considered 'urgent repairs'.
You can check out all the rental reforms at the Consumer Affairs Victoria website.
Published on March 02, 2020 by Libby Curran