TRAVEL & LEISURE
Melbourne's Royal Botanic Gardens Is Now Home to More Than 3000 Cacti and Succulents
They're part of the site's new 'arid garden', which features 400 different species.
When it comes to Melbourne's greenest inner city patches, the Royal Botanic Gardens Victoria tops the list. The South Yarra site stretches across 38 hectares, features more than 8500 plant species, and lets Melburnians wander past grassy lawns, sprawling lakes and oh-so-many trees, ferns and other plants. From Thursday, November 19, it'll also be home to a brand new area, with the venue opening a sizeable 'arid garden'.
As the name suggests, this section of the site is all about resilient and hardy plants that can survive in arid conditions. Yes, that means cacti and succulents. There'll be more than 3000 of them, in fact, spanning 400 different species — so you won't just be peering at the kinds of potted green babies you've already got on your shelves at home.
Cacti and succulents come in a huge array of colours, flowers and textures, all of which will be on display here. And they're all arranged in a striking way, too. From a bird's eye view, the arid garden has been plotted out to resemble the molecular structure of an aeonium succulent. You won't get that vantage while you're wandering through its criss-crossing pathways, of course, but that's an impressive design feature nonetheless.
Something you definitely will see: huge plants from South America and Arizona. Some of the arid garden's inclusions weigh up to 250 kilograms — and some are also more than 80 years old.
Best access by entering via gate C, the arid garden is just one of the Royal Botanic Gardens' planned new additions, with its 2020–2040 Melbourne Gardens Master Plan outlining a heap of proposed changes — including a including a new nature and science precinct with an underground vault and herbarium building that'll be able to house the State Botanical Collection 1.5 million-specimen collection, a performance amphitheatre, and a new Birrarung Gate that celebrates the Aboriginal landscape.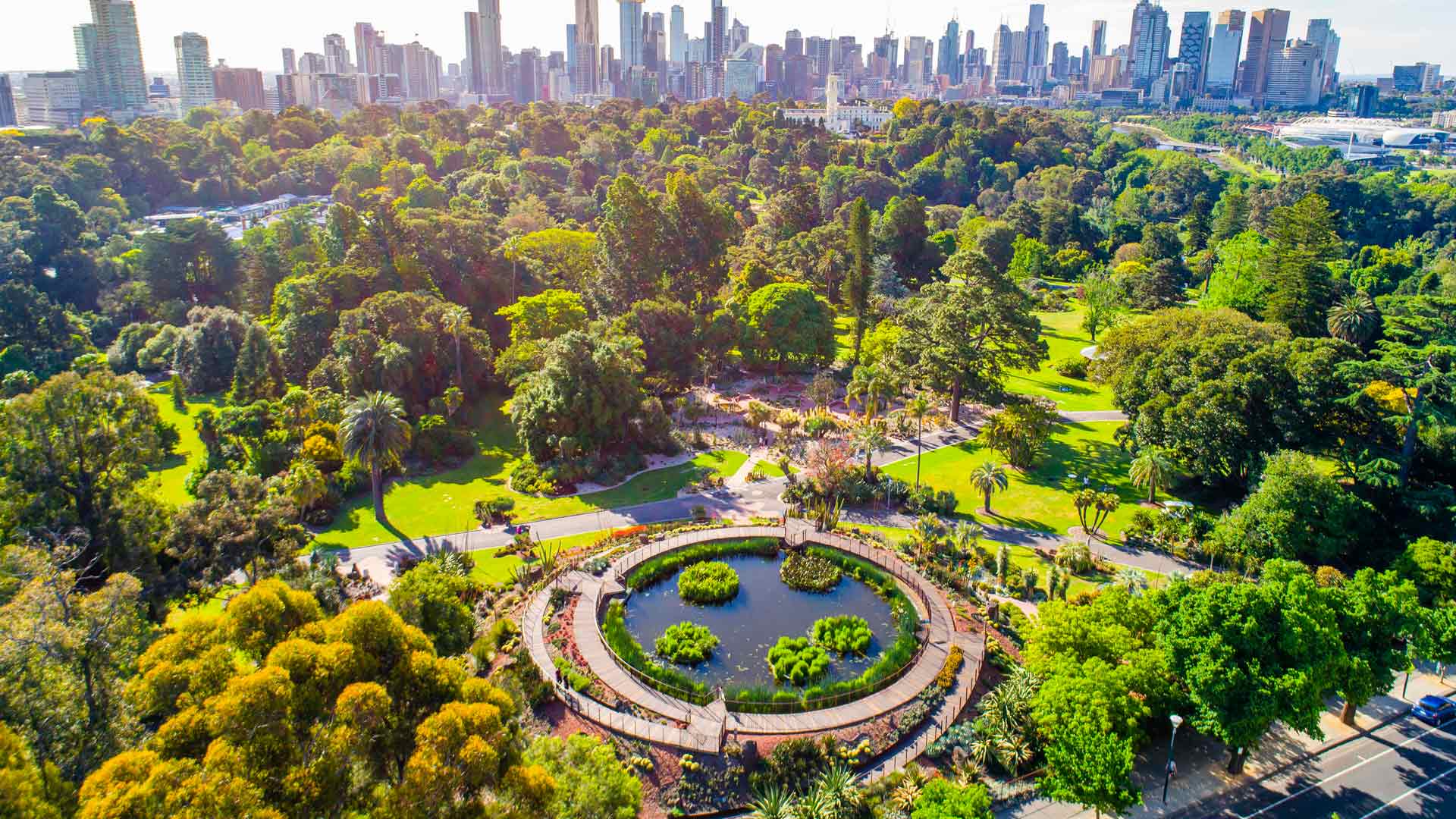 Find the new arid garden at the Royal Botanic Gardens Victoria, Birdwood Avenue, South Yarra — entering via gate C.
Published on November 18, 2020 by Sarah Ward