FOOD & DRINK
Murray Farm Gate Itinerary: Where to Eat Autumnal Produce in Country Vic
It's harvest season in the Murray, and there's no better time to feast.
Murray Farm Gate Itinerary: Where to Eat Autumnal Produce in Country Vic
It's harvest season in the Murray, and there's no better time to feast.
---
in partnership with

With the arrival of autumn, you might have been planning on spending less time outdoors. The produce of regional Victoria, however, has the exact opposite idea. This is its time to sprout, thrive, ripen and drop. This is its time in the sun — the gentle autumn sun, to be precise. So if you're a person who enjoys eating fresh food, you're missing out if you don't pull on your Blundstones and get out there.
One of the best spots for produce in the autumn months is the Murray River region. Not only do the colours of autumn look twice as good reflected in the water, the area is home to a trail of farm gates where you can shop for produce that's seen zero food miles, roadside honesty boxes offering fresh fruit, and restaurants that turn their neighbours' harvests into high-quality dishes. A stream of events — like the Sun Country Food and Wine Festival and the Flavours of Echuca Moama — celebrate the bounty at this time of year, while workshops in pickling and preserving help get you prepped for the colder, leaner months ahead.
To experience it for yourself, head two-to-three hours' north of Melbourne to the Sun Country on the Murray or Backroads trails, or make a beeline for the farm gates we've picked out below. And for more autumn highlights, check out the Wander Victoria website.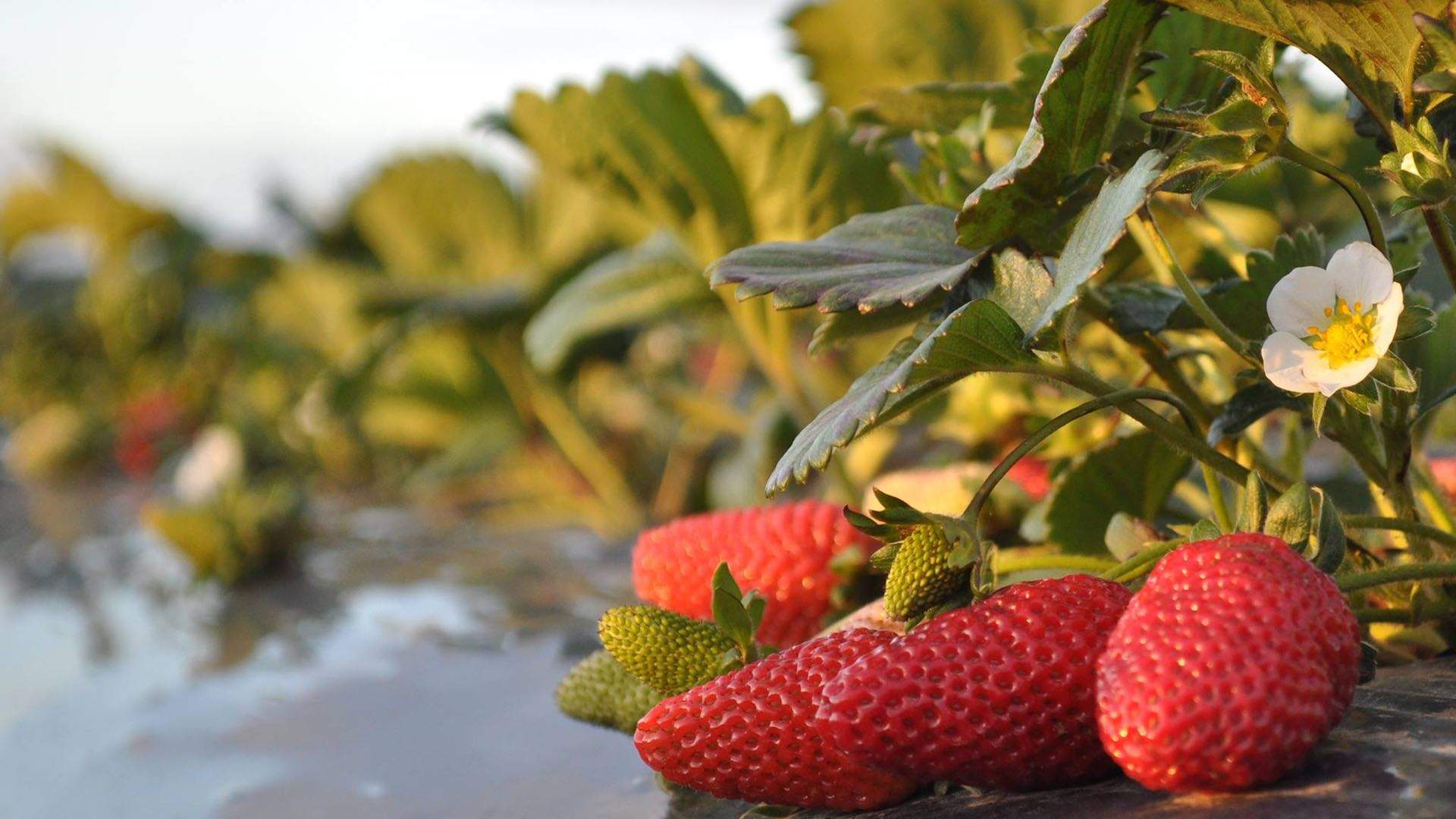 PICK AND PRESERVE FRUIT AT THE STRAWBERRY PICK
359 Lady Augusta Road, Echuca Village
Live your most bucolic life by heading to The Strawberry Pick, a farm where you can pick your own strawbs (and sometimes flowers too). If you've only ever had strawberries from the supermarket, this is a must — commercial fruit is picked early in its cycle so it transports well, but actually it develops more depth of flavour when left on the vine for longer.
Most of The Strawberry Pick's crop are the sweet Albion variety, and although they produce fruit for almost three-quarters of the year, grower Wayne Mattschoss says they're particularly good in autumn. "The size of our strawberries will increase in autumn as well as the complexity of flavour because of the cooler nights, which extend the time required for the ripening process," he says.
In particular, there is a "flush" in early to mid-autumn where the fruit is at its most abundant and easy to find in the field. If you don't want to spend hours foraging, that's your sweet spot. An added attraction: this season, the farm is for the first time teaming up with Tim Harley of Quincey Jones Jelly to run weekly strawberry jam-making workshops on site.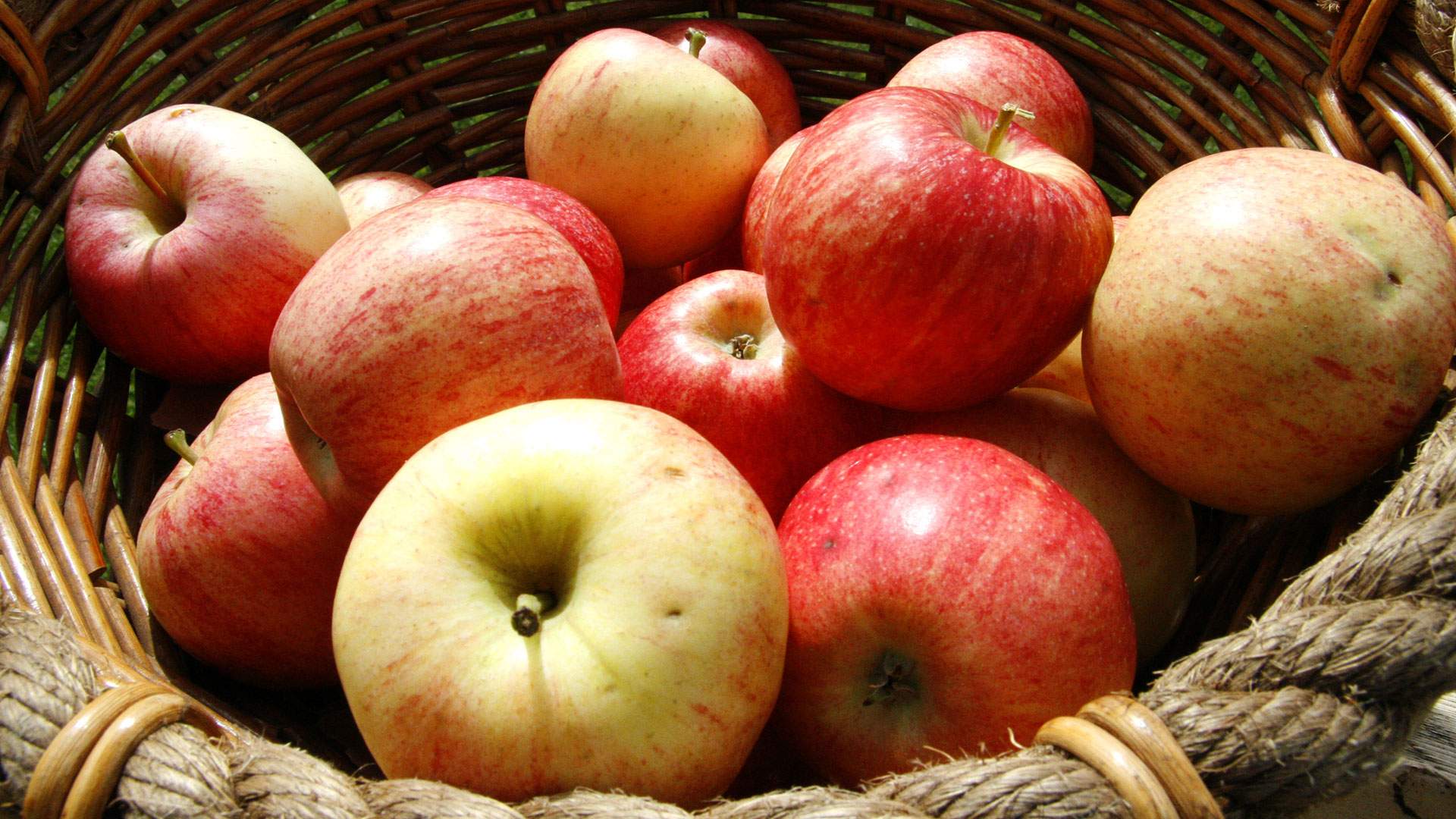 STOCK UP AT MANTO PRODUCE
293 Campbells Road, Cobram
Manto Produce is your number-one Murray destination for fresh fruit. The 200-acre farm has been run by the Mantovani family for more than 25 years, and when they started, it was entirely without machinery. They grow stone and pome fruit here, which in the autumn means lush new-season Pink Lady and Granny Smith apples, as well as sweet, blushing apricots.
You can pick them up in the farm gate shop, which also sells produce from the neighbours, so you can count on the likes of fresh leeks, parsnips, broccoli, mandarins, lemons, oranges, persimmons, pomegranates, chestnuts and walnuts at this time of year. For more on the fruit and veg front, stop at Eden Farm in Numurkah as well.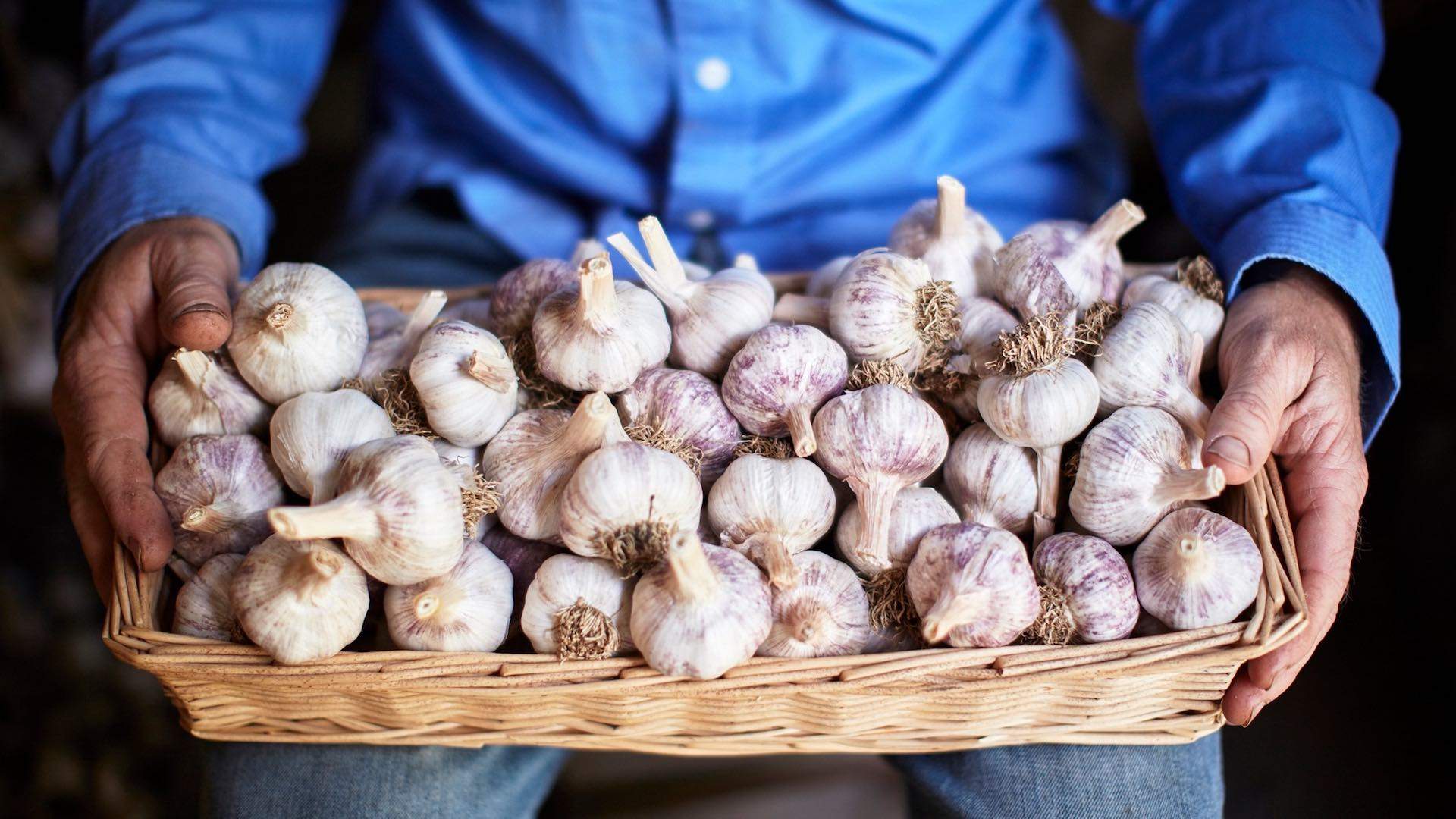 EAT AND LEARN TO GROW GARLIC AT KATAMATITE GARLIC
1307 Chapel Road, Katamatite
Garlic might not be the first vegetable to come to mind when you think of tantalising fresh produce. But odds are its one of your favourite flavour enhancers, and it will be extra good if you get it at Katamatite Garlic, where the summer garlic crop is usually available until around May. Autumn is the time to stock up on the fresh stuff before it sells out, while also exploring other forms of the bulb.
"We grow 30 varieties of garlic with ones that can store up to 10-12 months," says Lisa Eddy of Katamatite Garlic. "We also make lots of other garlic products such as garlic jellies — they're great on meat or cheese or as something different on a cheese platter — a range of pickled garlic, garlic salts, dried garlic flakes and three different flavoured garlic pastes."
The farm also runs workshops — check out autumn's lessons in garlic planting and how to prepare your garden for winter — and will hold an open day on Sunday, May 6, 2018, which is International Permaculture Day.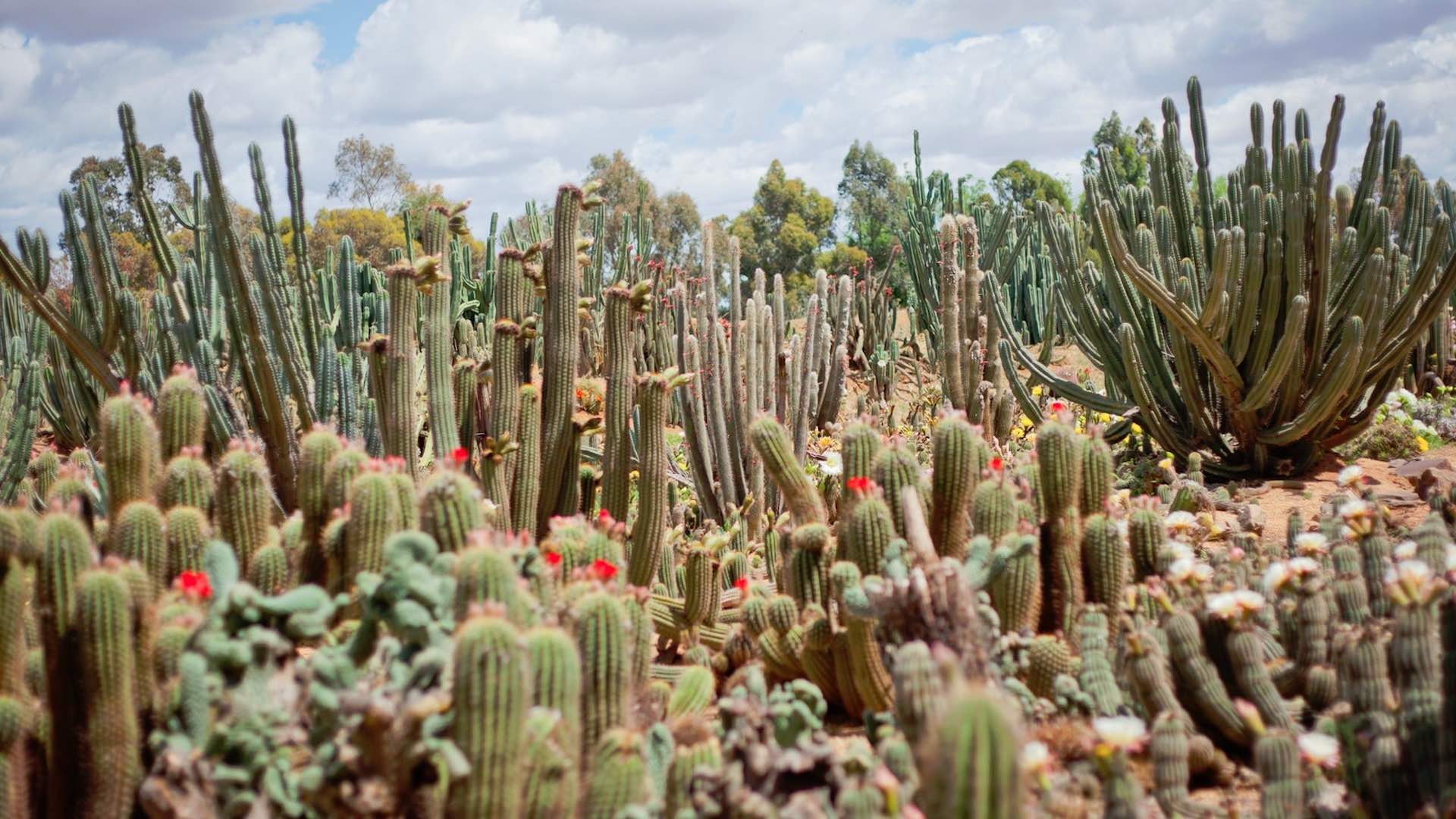 GET LOST IN CACTUS COUNTRY
4986 Murray Valley Highway, Strathmerton
Based on the varied cacti collection that farm founder Jim Halls bought from his father in 1979, Cactus Country is home to eight acres of the desert plants in every conceivable colour and shape. And while cacti are in season year-round, there's a distinct advantage to coming to this spot in autumn: that more mild weather means you'll have more stamina to survive hours in the exotic gardens, which are frequently used for film and photo shoots and are a guaranteed heavy-lifter in your Instagram feed.
Re-energise with the farm's trademark cactus cake (made with opuntia leaves), cactus jam (in Peruvian apple, orange or purple cactus pear varieties) or a tequila cocktail splashed with cactus syrup. Easter weekend is one of the busiest times here, as the gardens host an Easter egg hunt for kids. Enjoy or avoid accordingly.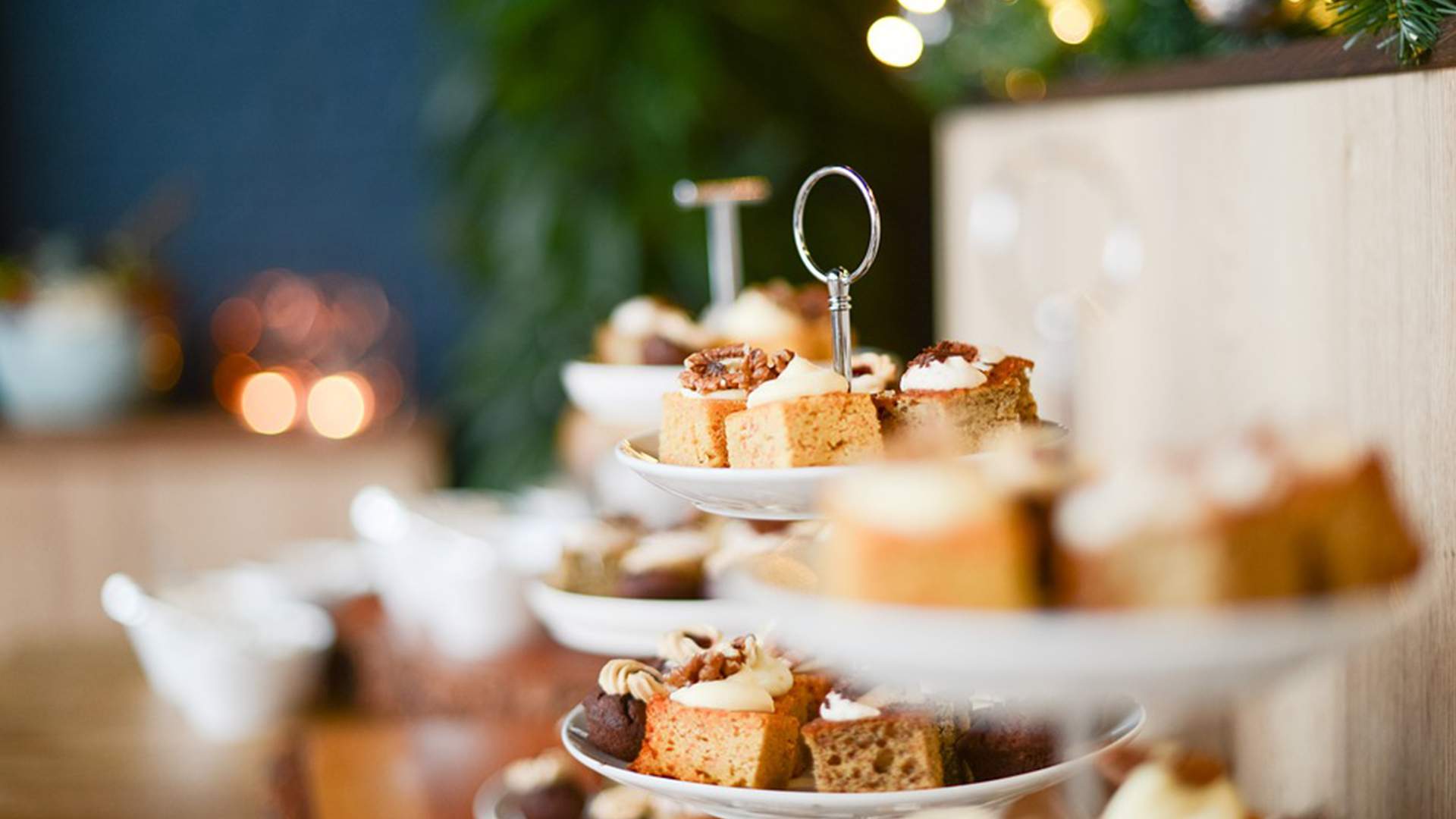 DINE AT CAFE3641
54 Main Street, Strathmerton
You've eaten well on the Farm Gate Trail. But several separate tastings don't add up to a proper sit-down meal, and for that there's no better spot than Cafe3641 in Strathmerton. Newly harvested produce from the local farms is funnelled into the kitchen here and turned into seasonal dishes. What's on the menu in autumn? It's impossible to say until the day, but the lemon meringue cheesecake and the high tea that happens on the last Sunday of each month are two guaranteed winners.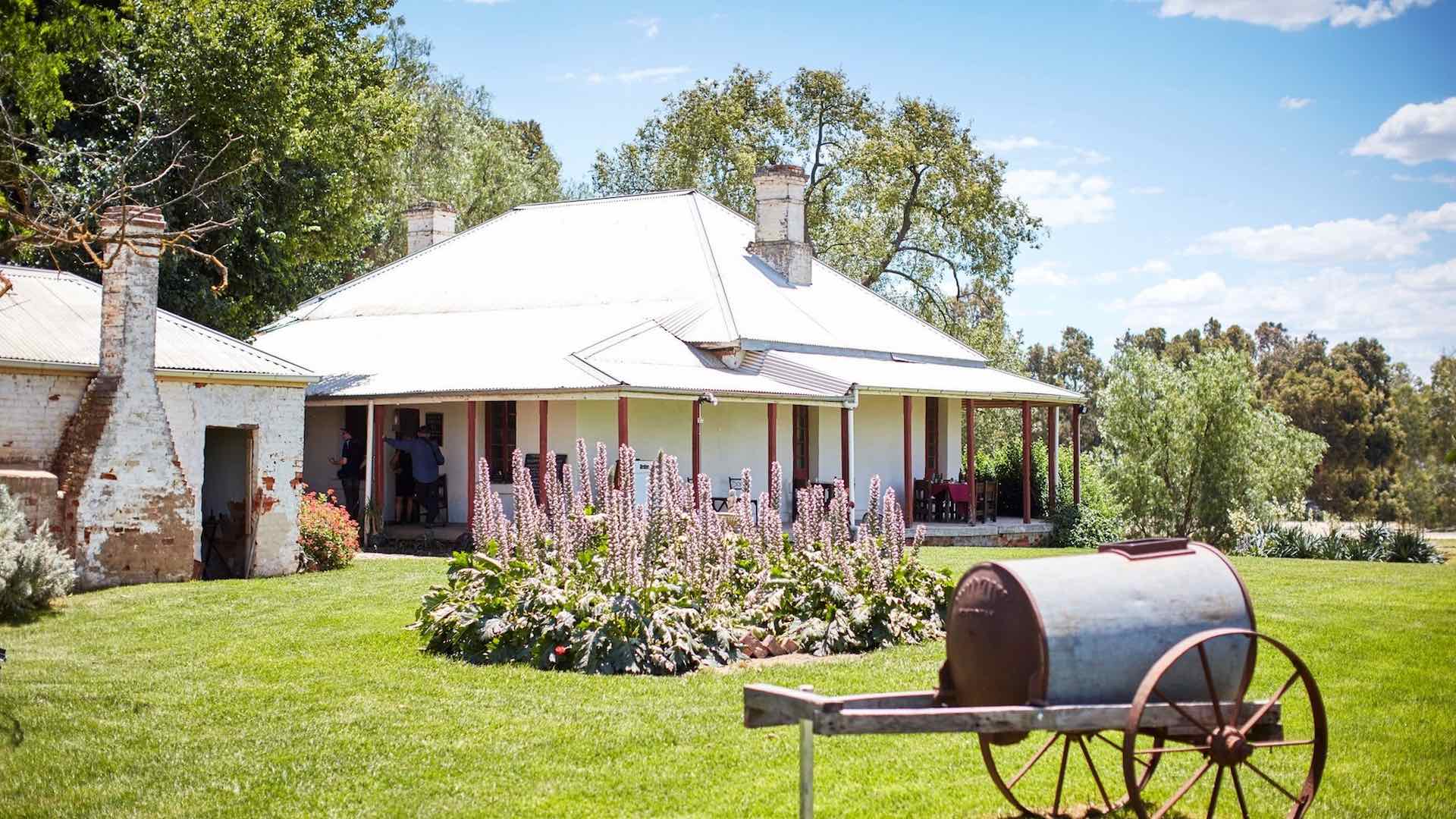 PAUSE FOR CIDER AT BYRAMINE HOMESTEAD BREWERY AND CIDER HOUSE
1436 Murray Valley Highway, Burramine
Autumn is the season for apples. Apples go in cider. Your visit to the cider-producing Byramine Homestead & Brewery is written in the stars. One of Victoria's oldest homesteads, Byramine was originally built by explorer Hamilton Hume for his sister-in-law Elizabeth and her nine children after her husband was murdered by bushrangers. These days, it's a working vegetable farm, brewery and cider house. Try the sparkling Remi's Remedy apple cider, or for something a little left of centre, Quinn's Poison, which holds a twist of lemon and lime.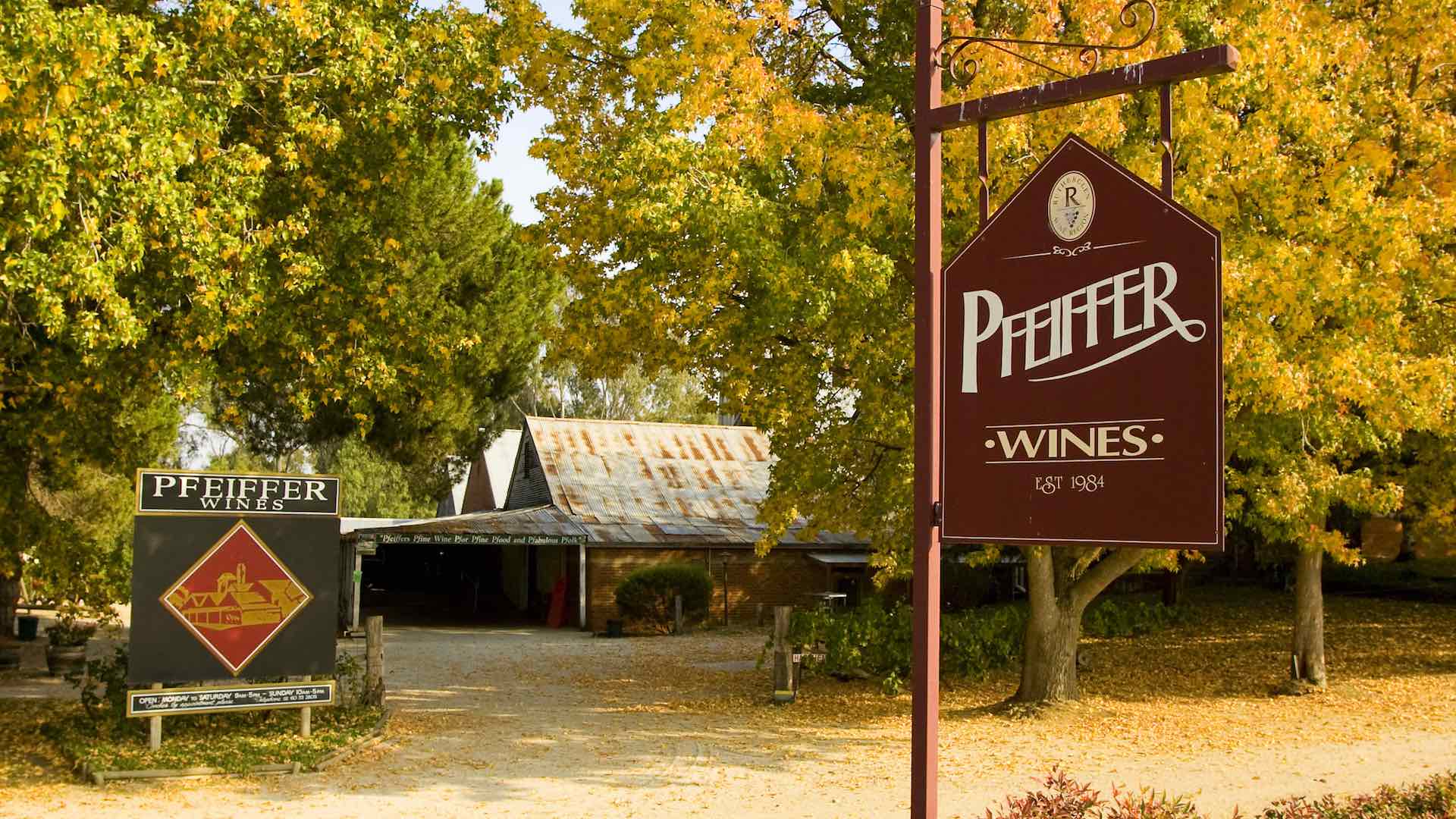 MAKE A SIP STOP AT PFEIFFER WINES
Distillery Road, Wahgunyah
The Murray region is one of Australia's biggest wine-growing regions, so take advantage of it. Pfeiffer Wines is a great stop as not only do they grow some premium wines that you can taste at their cellar door, they host an autumn farmers' market on Saturday, April 7, that is a favourite of the local producers.
Consider getting a chardonnay from here — the Murray region is renowned for them and a more full-bodied white will pair well with autumnal dishes. Lighter reds like pinot noir or merlot are also perfect for the season.

For more ideas on how to spend your autumn getaway to the Murray region, check out the Wander Victoria website.
Published on March 21, 2018 by Rima Sabina Aouf