TRAVEL & LEISURE
Nine Non-Boring Self-Care Ideas to Make Lockdown More Bearable
Melbourne — prioritise yourself with these self-care ideas.
Lockdowns can really take a toll on your general wellbeing, and Melburnians are the last people in Australia that need to be reminded of that. As our unlucky city rides out yet another stretch of stay-at-home restrictions, it's more important than ever to pop the things that help you unwind and de-stress to the very top of your to-do list.
While you're limited to a five-kilometre radius, there are plenty of things you can do at home to care for your physical, mental and emotional health. Whether you're jumping on a meditation app, or getting some locally-made bath products and books delivered to your door, these self-care ideas will hopefully get you feeling somewhere well north of 'fine'.
And, if you've got the extra emotional bandwidth to give some extra care to your Victorian mates, these boutique products make an excellent thoughtful gift (hint hint, nudge nudge).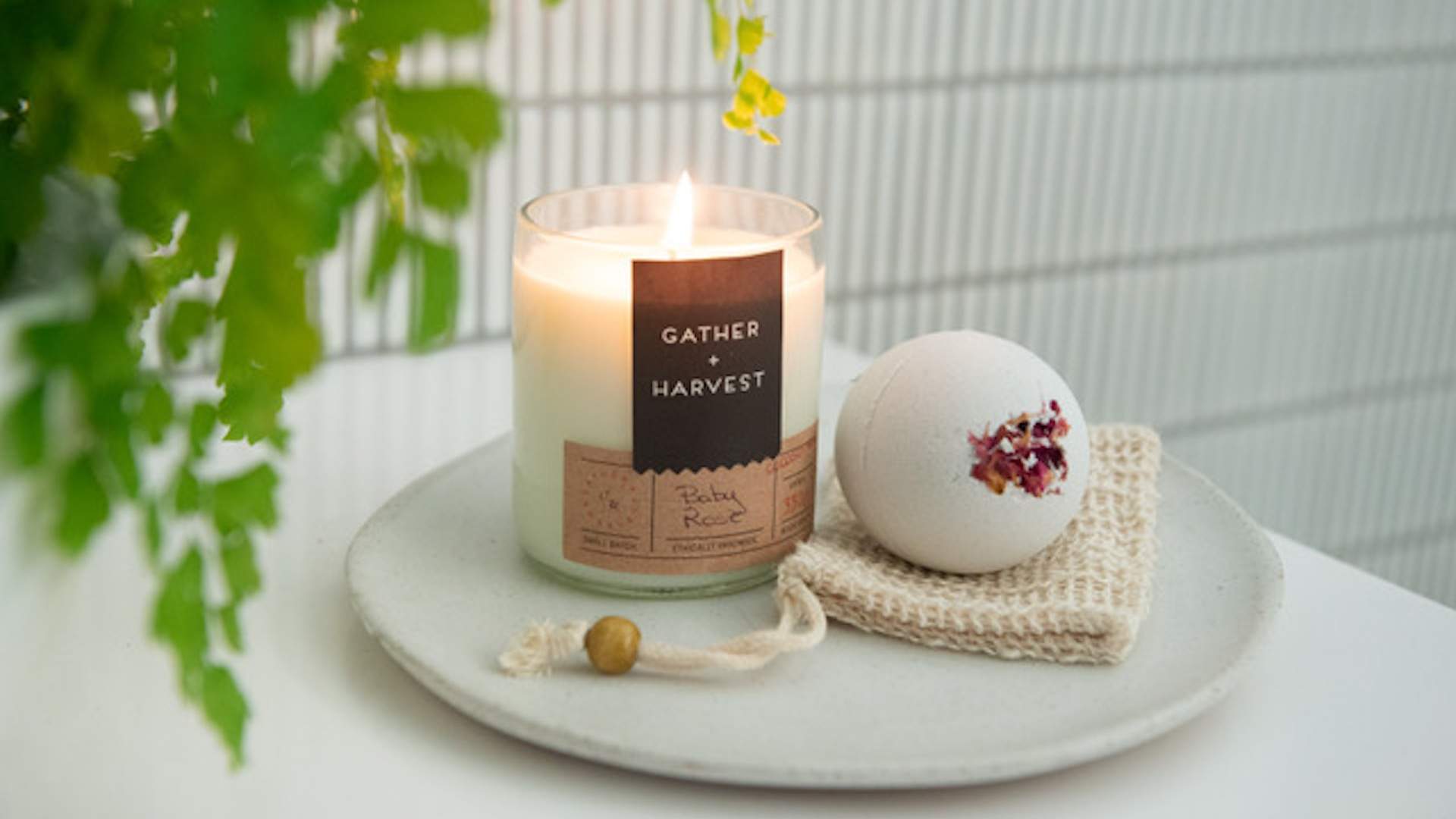 SOOTHING CANDLES
Want to transform your pad into a soothing sanctuary and aromatherapy haven? If that candle collection is in need of some fresh talent, you'll find some absolute gems being created by Melbourne fragrance house SOH. These bespoke candles feature dreamy scents like the fig-heavy Green House and the Mediterranean-inspired Libertine. Meanwhile, Gather & Harvest's natural soy wax candles are housed in glass that's hand-cut from recycled bottles in Bali. Jump online to order scents like grapefruit and lime, rose geranium and Persian spice, shipped to your door — for free, if you spend over $100. The candle jars are reusable and refillable, too.

LUXE BATH ADDITIONS
You might not be able to visit a day spa right now, but if you've got a bathtub, you can recreate at least a little of the magic at home. Light a few candles, throw on some of your favourite tunes and make that next bath a proper event. Local skincare label Dindi Naturals can help level-up bathtime with products like a relaxing plant-based bubble bath blend, and soothing salts infused with native lemon myrtle and kunzea. Geelong's Planet Fizz sells an array of fun bath salts, soaks and bubble bath blends online; including the vibrant, lolly-inspired Fizzy Bath Crumble, which you scatter into your bath water. Or, get a taste of the Peninsula Hot Springs at home, with its signature products available to buy via the online store — from mineral magnesium bath salts to a range of rejuvenating natural clay blends.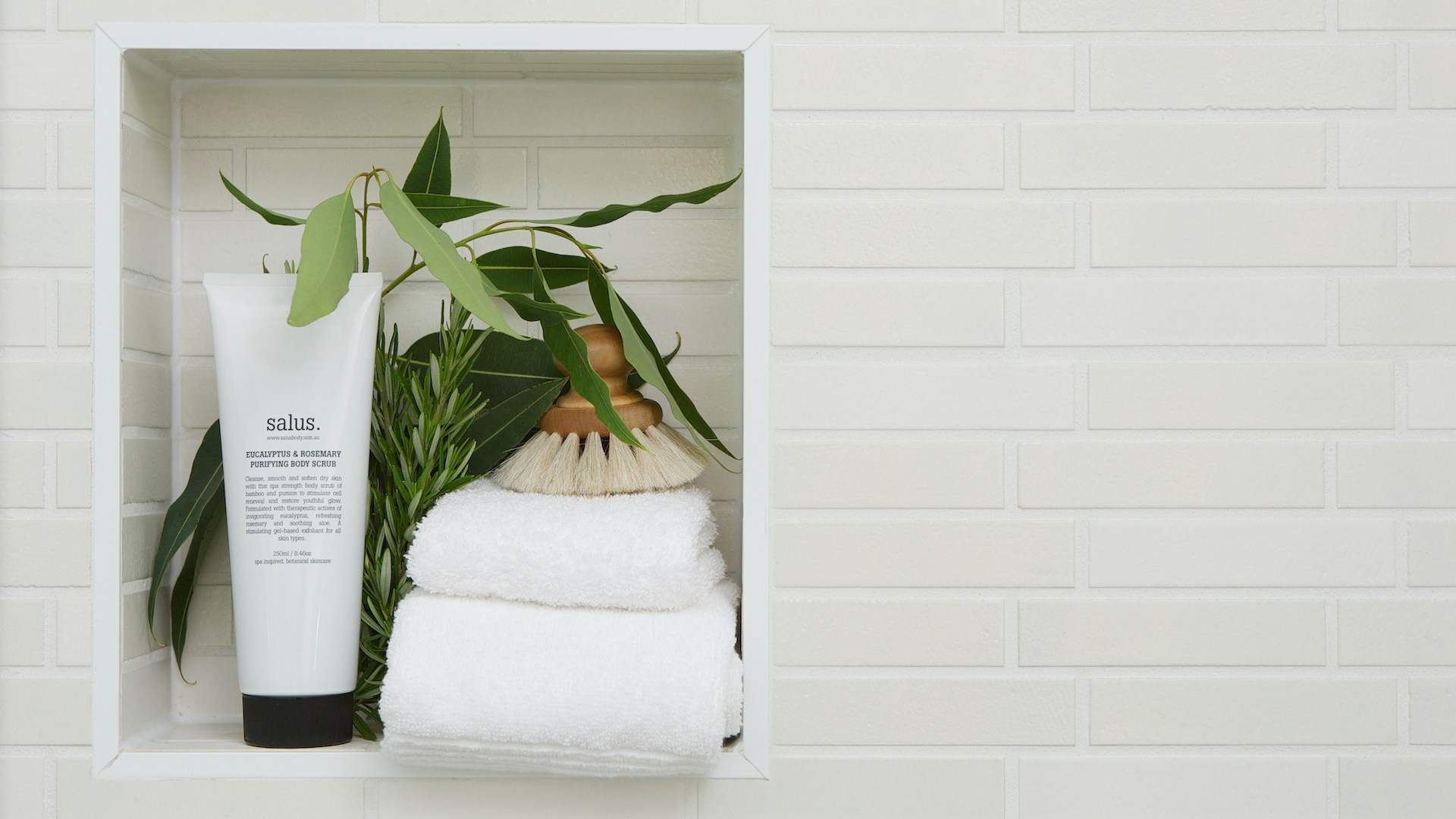 DECADENT BODY SCRUBS
If your ideal self-care routine involves plenty of self-pampering, a decent body scrub is a must. Slough away stress (and dry skin) as you pep up that outlook with some sweetly-scented body products from one of these Victorian brands offering their goodies for home delivery. Sustainability-focused Ocean Road has an all-vegan range, featuring a nourishing body scrub made on rainforest fruits and coconut shells. Babe Australia's dry scrubs boast rejuvenating ingredients like green tea, coffee and Himalayan pink salt. And if you check out the high-end spa-inspired products from Salus, you'll find a purifying eucalyptus and rosemary scrub crafted with bamboo and pumice. These guys are even offering free shipping Australia-wide.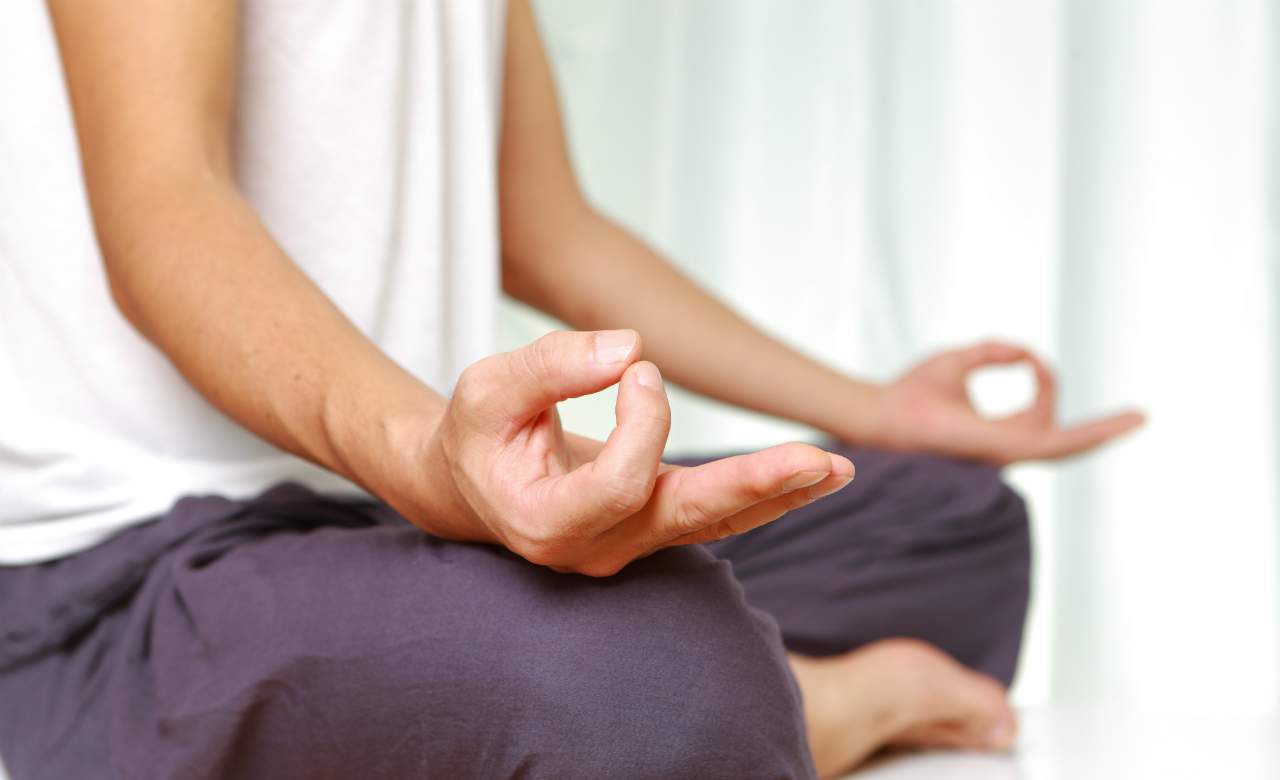 MEDITATION
Offering a stack of physical and emotional benefits, meditation is a staple in the ol' self-care toolkit. Among other things, the practice is thought to help reduce depression, alleviate stress, manage anxiety and improve sleep, so it's a worthwhile addition to any lockdown routine. If you're keen to meditate your way out of that isolation funk, there's a variety of handy online tools to get you started. The widely-used Headspace app simplifies things with a brief beginners course that teaches the basics of meditation in just a few minutes a day. Award-winning app Calm has its own variety of meditation lessons, along with expert-taught masterclasses, guided exercises and relaxing soundscapes you can use in your future meditative endeavours. And more in-depth online meditation courses are offered by the likes of Melbourne Meditation Centre and the Zen Room.

ESSENTIAL OILS
As wellness experts will tell you, essential oils can have a whole swag of benefits for your health and mind — including some that can prove especially handy during these stressful lockdown times. And if you want to give them a whirl, there are lots of local companies slinging their therapeutic oils online. Nunchi has game-changing products including a focus-boosting Chill Bill spray, a calming yoga blend and the signature No Mud, No Lotus spray — thought to encourage feelings of acceptance and resilience. Castlemaine's Mimosa Botanicals offers a range of oil blends that'll help elevate your home space, with free shipping on orders over $39.95. And if you're battling lockdown insomnia, the sleep savants at The Goodnight Co have a whole variety of oils and other products aimed at helping you get some much-needed shut-eye.

A STASH OF QUALITY TEA
A nice, hot cuppa never goes astray — not only is it a comforting, health-boosting hit of antioxidants, but tea is a great excuse to pause what you're doing for some all-important 'me' time. Whack on the kettle, raid the pantry and cosy up with one of your favourite tea brews, or shake things up by trying something new from a top Victorian producer. The Yarra Valley Tea Co has a hefty assortment of certified organic goodies available on its online store, including the concentration-elevating Think Straight blend. Indigenous-owned cafe and food business Mabu Mabu has some tasty loose-leaf tea varieties in its line of signature pantry products — jump online to get the spiced chai infused with native botanicals, or an aromatic strawberry gum blend delivered straight to your door. Love Tea is another local brand specialising in organic teas, with a huge range of options available for shipping across Australia.

PLANT LIFE
Nothing can brighten a mood quite like a dose of lush, living greenery. So, what better time than lockdown to treat yourself — and your home — to a new plant baby? A little boost of nature is sure to soothe the senses, plus it'll make your space that much more comfortable to be holed up in. And there are plenty of local companies who can have a new leafy mate sitting on your doorstep ASAP. New online plant and gift retailer Vine Boy is slinging an affordable curation of potted indoor plants and accessories, with prices starting from an easy $39. It has also got a tidy range of extras to add on — think, candles and coffee — with free shipping available on orders over $85. Meanwhile, Hello Botanical is currently offering same-day delivery (Melbourne and Geelong) when you order from its extensive online plant store before 11am.

NEW BOOKS
If your self-care go-to is curling up with a good book and escaping reality for a few hundred pages, you're going to need some decent lockdown reading material. Luckily, there's no shortage of local bookstores offering up fresh literary delights for both home delivery and pick-up. Out west, Yarraville's Sun Bookshop has you covered with complimentary local delivery, as well as a click and collect service running daily. North Fitzroy favourite The Little Bookroom is doing free home delivery to a swag of nearby suburbs, while in the CBD, Metropolis Bookshop is offering free shipping across metro Melbourne. Click and collect is also on offer at all three Avenue Bookstore outposts — Albert Park, Elsternwick and Richmond — along with local delivery for orders over $50.

A FUTURE OFF-THE-GRID HOLIDAY
Any lockdown stint is made that little bit more bearable with a light at the end of the tunnel. So give yourself something great to look forward to and book 'future you' a nice off-the-grid getaway. If you want to stick with a mindful escape, start the search with Unyoked, which has a collection of tiny house stays located on secluded properties across Victoria and interstate (if you dare). Each mini-retreat features comfy amenities like bedding, a hot shower and a bar fridge, though you can look forward to being offline — and one with nature — for the duration of your stay. Your tiny house might be nestled by a wooded creek, perched on a working farm, or set high on a mountain overlooking rolling hills. Either way, you'll only find out the exact location after you book; which just adds to the excitement and anticipation.
Top image: Mindspace Studio via Unsplash
Published on July 15, 2021 by Libby Curran