Seven Reasons Barrington Tops Is an Underrated Weekend Getaway Spot
Dive into hidden swimming holes, tackle rewarding overnight hikes and sleep in ancient forest in this vast region four hours north of Sydney.
in partnership with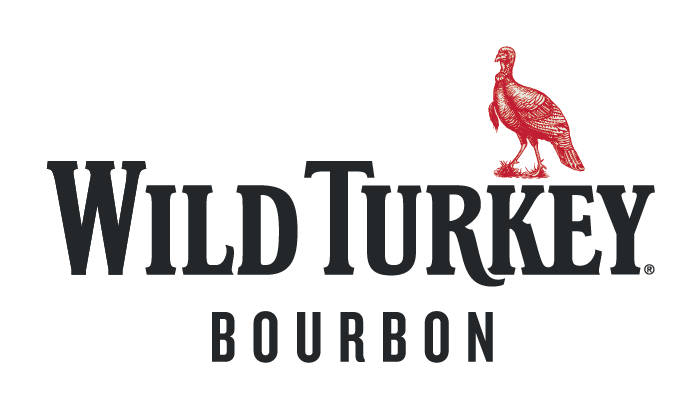 If you haven't been to Barrington Tops, a lush NSW getaway spot four hours north of Sydney, then lose no time in making it your next vacay spot. Verdant greenery, intrepid trails to explore, beautiful native flora and fauna, and plenty of adventurous activities make Barrington Tops the ultimate underrated getaway spot, whether you're going with your significant other, your whole family or a big group of mates.
Okay, so we know we're spoiling it a bit by writing about it, but we just couldn't keep this one to ourselves. To help streamline the plethora of awesome things to see and do in the region, we've teamed up with Wild Turkey to bring you a few of our faves.

TAKE A BUSH WALK THROUGH THE WORLD HERITAGE-LISTED BARRINGTON TOPS NATIONAL PARK
You simply cannot go to this part of the world without checking out the massive national park for which it is perhaps best known. There's a lot of ground to cover — literally — so we recommend doing an overnight hike to explore this diverse terrain. The best way to see as much as you can is to start on the Gloucester River walking track, where you'll see the majestic namesake river (pictured above), gullies and impressive views as well as all manner of native wildlife. Make sure you pack lunch and something to swim in, as you'll have access to idyllic spots for riverside picnics and river swims along the way, too.
Spend the night surrounded by ancient rainforest in the Gloucester River campground and set off the next morning on the Sharpes Creek walking track, where you can spot platypus and eastern water dragons. If you're pressed for time (or don't love the idea of camping overnight in the bush), then there are a number of tracks you can easily complete in the space of a day or less.

CHALLENGE YOURSELF ON THE CORKER TRAIL
If you fancy yourself a bit more of an adventurer, tackle the Corker trail, a challenging walking track recommended for experienced bushwalkers only that runs all the way from the Lagoon Pinch picnic area right across to Careys Peak on the Barrington Plateau. Be warned, it's not called the Corker for nothing, so expect a pretty tough slog through challenging terrain.
It's well worth it at the end, though, as you'll be rewarded with a scenic lookout over the snow gums, swamps and wide open grass plains of the Barrington Plateau for a view that will leave you as breathless as the hike did, if not more. The hike will also take you by Wombat Creek campground, a perfect spot to set up camp and spend a night under the stars.

TAKE A 4WD TRIP TO THE REMOTE GUMMI FALLS CAMPGROUND
High in the sub-alpine region you'll find the remote Gummi Falls Campground, which is well and truly out there in the wild. You'll need to take a 4WD to access this untamed, natural bit of country, but don't worry, there are barbecue facilities and toilets once you're there.
Spend your day mountain biking or horse riding through the many trails that surround the bewitchingly beautiful region, and try to spot elusive native fauna like the long-nosed potoroo, spotted-tail quoll and powerful owl. If you fancy a different angle, drop a line in the crystal clear Manning River, known for its abundant supply of freshwater bass.

MOUNTAIN BIKE ALONG THE BARRINGTON TRAIL
If you've read this far, you may have already surmised that Barrington Tops is a great spot for mountain biking — and the vast array of rugged terrain and beautiful scenery are arguably even better experienced on two wheels.
While you're spoilt for choice in terms of which path to take, we recommend starting with the Barrington trail, a well traversed dirt and gravel road spanning nearly 15 kilometres and, running from Mount Barrington past Brumlow Top and on to Polblue Mountain. On this trail, you'll have access to incredible views, a diverse spread of forest habitats and perfect mountain air.

TACKLE THE BLUE GUM LOOP TRAIL, AND COOL OFF WITH A DIP IN A SECLUDED RIVER AFTERWARDS
The idyllic Blue Gum Loop trail runs alongside a pristine river and showcases some of the region's finest plant life — the trail is named for the towering blue gum trees that dominate the landscape here and bestow this place with an ethereal beauty.
Immerse yourself in their majesty on a leisurely 3.5-kilometre looped trail, which will give you a bird's-eye view of the cascades of the stunning Williamson River from a high steel span bridge, easily accessible from the walk. There's a great spot to stop for a picnic at Fern Creek cascades, and, if you're feeling a bit hot after all that walking, wander down one of the many short detours to find a secluded spot by the riverbank to cool off with a refreshing dip.

GO WHITE WATER KAYAKING ON THE BARRINGTON RIVER RAPIDS
If you're chasing more of a thrill from nature, check out the white water kayaking along the surging rapids of the mighty Barrington River. Fed by the pristine, fresh waters that run from Barrington Tops, these rapids rush after periods of heavy rainfall, when the river swells to cover ground it ordinarily wouldn't. Kayaking and rafting tours are readily available, but are subject to rainfall prior, so keep an eye on the weather and get booking when the rain falls.

TAKE IT ALL IN FROM ONE OF THE REGION'S MANY LOOKOUTS
With all of this natural beauty surrounding you, it can be hard to get a sense of the region as a whole. So it's definitely worth your while to check out one, if not several, of the many scenic lookouts that offer an all-encompassing view of this stunning landscape.
Devils Hole lookout sits at an altitude of 1400 metres and offers breathtaking views of the dense forestry and undulating mountains beyond.
The nearby, and epically titled, Thunderbolts lookout showcases the gorgeous plateau region between Scone and Gloucester, dense with Antarctic beech trees and moss-covered forest floors.
Elsewhere, Careys Peak is at the end of an invigorating walking track that will take you through heavily wooded country before giving way to a peak in the Williams Range, where you can survey the ground you've just traversed from a cracking lookout spot.

Find out more about Wild Turkey's Discovery Series at the website.
Top image: Russell Street (Flickr)