TRAVEL & LEISURE
Six Easy Changes You Can Make If You Want to Give This Whole 'Healthy Living' Thing a Crack
Picked up some unhealthy habits in iso? Kick them to the curb with these handy tips and tricks.
Six Easy Changes You Can Make If You Want to Give This Whole 'Healthy Living' Thing a Crack
Picked up some unhealthy habits in iso? Kick them to the curb with these handy tips and tricks.
in partnership with

Sunny summer days and the new year are (unfortunately) still a fair while away, but you don't need the clichéd calendar date to set some new goals. In fact, if the global pandemic has thrown a bit of a spanner in your routine, now may be just time to get back into gear. As they say, there's no time like the present — there you go, another cliché to follow instead. But rather than focusing on a singular aspect like diet or exercise, why not look at your health holistically? Yep, we're talking 'healthy living' and, no, it's not just for Byron Bay dwellers and yoga lovers (not that we're jealous or anything). Simply put, it's about balance — from what you eat right down to getting enough sleep.
To help you kick-start — or restart — your health resolutions, we've teamed up with the folks at nutritious ready-made meal delivery service Macros to bring you six simple lifestyle changes. Because we all know healthy habits don't happen overnight.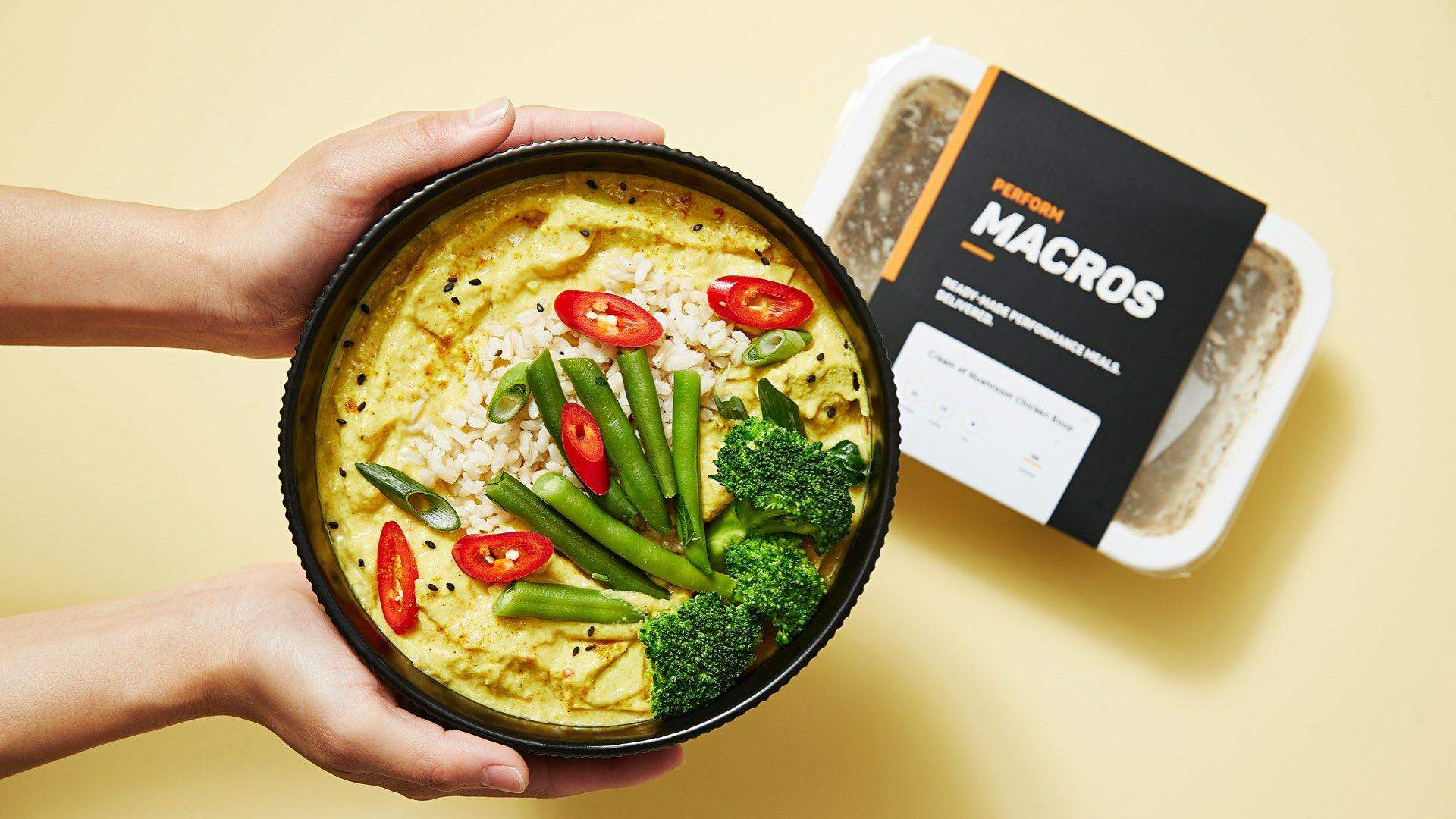 SIGN UP TO A SUBSCRIPTION-STYLE MEAL DELIVERY SERVICE
First things first: food. No one's saying all those takeaway dishes and baked treats over lockdown weren't delicious, but, by now, you may be craving something more nourishing. Food is what fuels us, so changing your diet is one of the biggest hacks to the so-called healthy life. It may be obvious, but there's a reason it can be tricky. Not all of us have MasterChef-like skills and meal prepping takes time. Not to mention how pricey clean eating can be if you don't know where to begin. One way to cut out the guesswork and set yourself up with a fridge full of dietitian-designed and super-tasty dishes is by signing up to a meal delivery service. Macros, for example, ensures every meal is prepared by chefs and delivered fresh, not frozen, so you can simply pop it in the microwave when you're ready to eat. Think the likes of massaman beef curry, cottage pie, spaghetti bolognese and herb-crusted salmon, ready in a matter of minutes. Macros has seven different plans to cater to your goals, too. If you don't live at the gym, then Macros' 'Weight Loss' plan, with low-carb meals that have less than 350 calories (if you're counting), is a solid option. Otherwise, the 'Balanced' plan is great for those looking to switch to a cleaner diet, without shedding kilos. You can also tailor your plan to suit your dietary needs, be it plant-based, dairy-free, low-carb or paleo. And, to top it off, it's a pretty affordable option, with meals starting from $8.70. Right now, you can also nab $50 off your first order, too — just sign up here.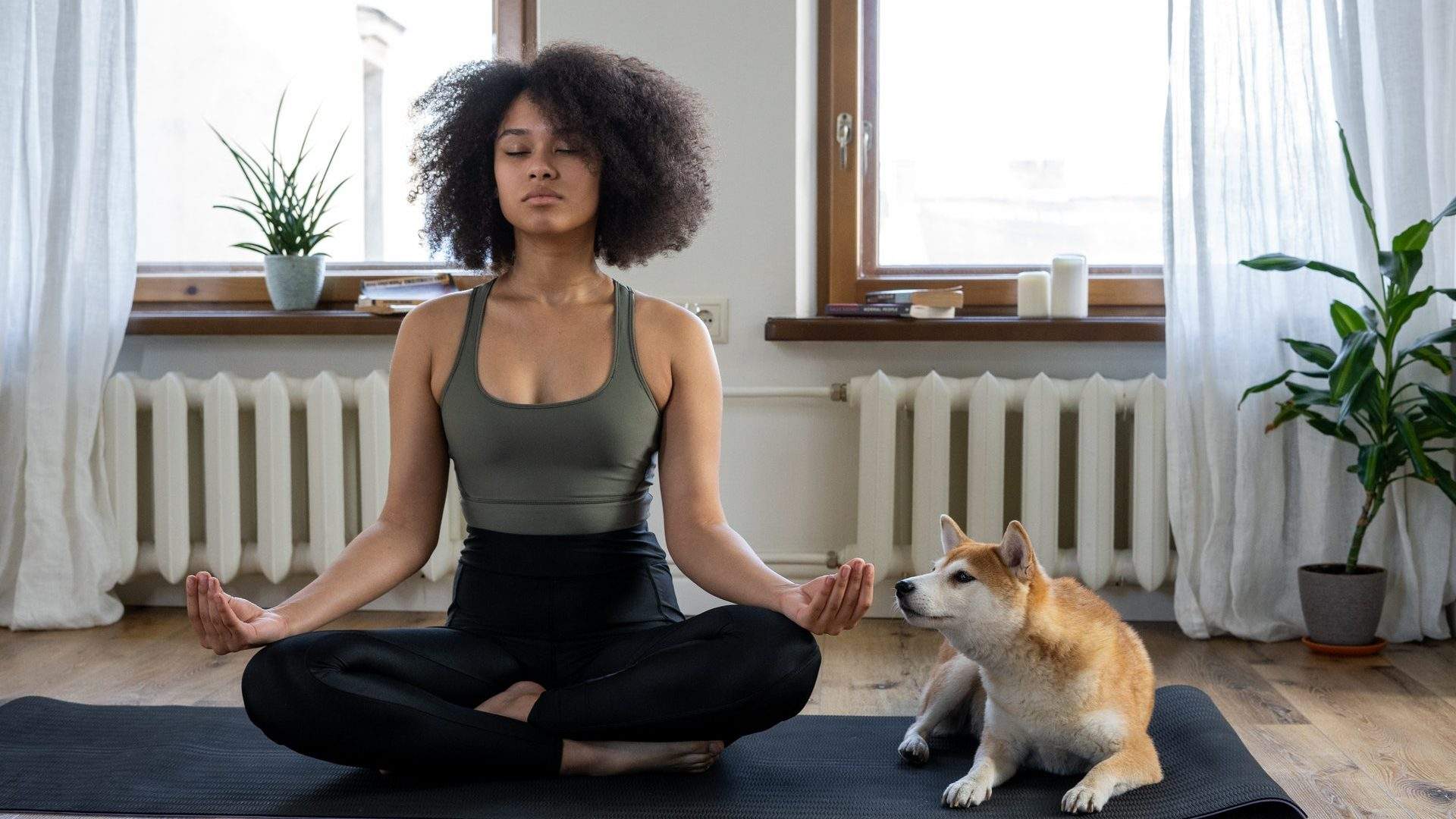 GIVE MINDFULNESS A GO
If you consider mindfulness a bogus pastime, think again. From simply soaking in the tub to daily meditation, taking time to clear your head and reduce stress is a solid base for a healthier lifestyle. Think of it like this: if food is your body's fuel, then mindfulness is your mind's tonic. And, to really achieve a healthy lifestyle, you need both, on top of physical exercise, of course. Plus, amid COVID-19, we're increasingly realising what it means to keep calm during a crisis. So, where to start? Mindfulness and meditation apps are both beginner-friendly and convenient — and these days there are plenty to pick from. Headspace is one of the better-known ones and for good reason; it makes mediation accessible, even if you're a bit of a novice. Or, you can be guided by neuroscientist and philosopher Sam Harris with his app Waking Up. If getting enough shut-eye is an issue, try Calm, which includes meditation sessions, audio snippets of Bob Ross's The Joy of Painting and stories narrated by none other than Matthew McConaughey. Practices such as tai chi and yoga can help improve mental clarity, too, by combining meditation with movement — so, if you find sitting still hard, maybe give these a try. You can even add adorable animals into the equation and get bendy with baby goats, or your pooch as you downward dog in your living room, both of which are a surefire way to get a quick serotonin hit.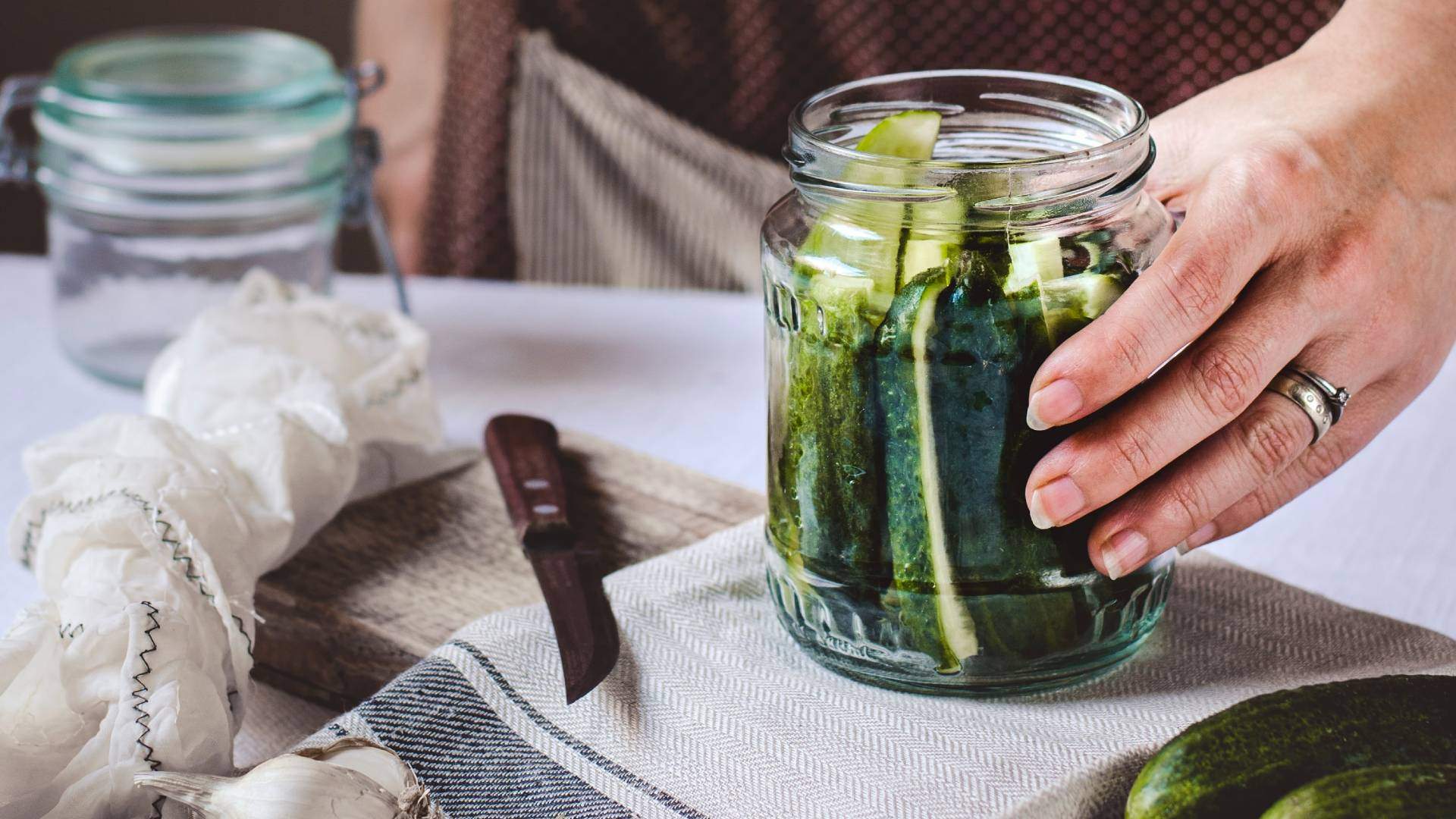 GET PICKLING
Feel bloated or sluggish? It could be your gut telling you something — literally. While everyone's body is different, fermented foods can be great for most people's gut health and keeping everything regular. The age-old preserving technique naturally ferments food, creating healthy probiotics that help strengthen your gut microbiome. It's a good way of extending food's shelf life, too. Instead of raiding the health food store and splashing some serious cash, you can make your own with everyday fridge and pantry items. Beets, beans, cucumbers, onion, fennel, cabbage, zucchini, carrots... you get the idea. Most pickling involves vinegar (white or apple cider), salt, a bit of sugar, spices and the veg of your choosing. Alternatively, get yourself a SCOBY (symbiotic culture of bacteria and yeast) and some black tea and try making your own kombucha. If you'd rather learn from the pickling pros, Sydney-based cafe and picklery Cornersmith runs a bunch of hands-on and, at the moment, live Zoom classes, where you can pick up tips on how to ferment, pickle and preserve pretty much anything.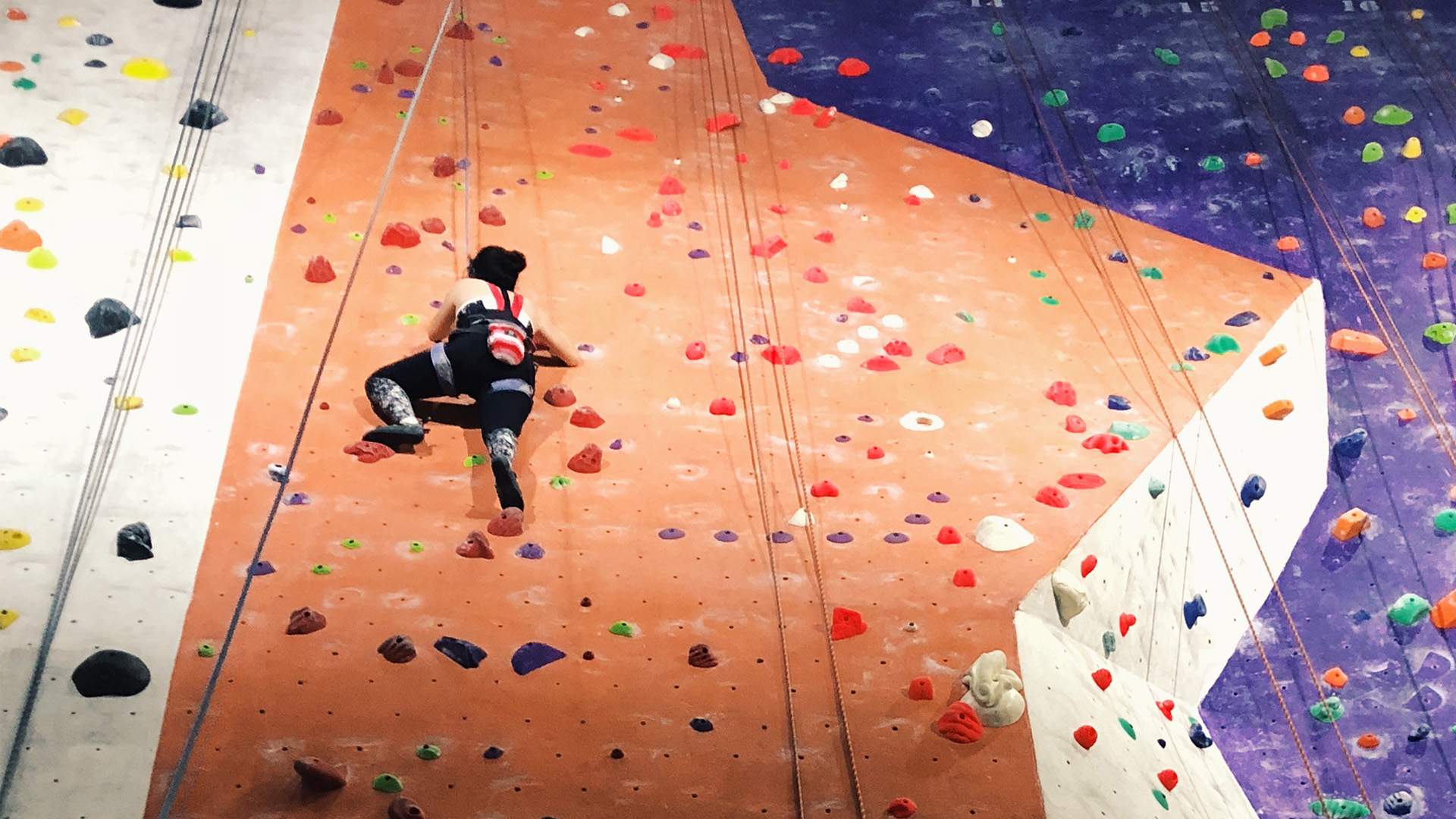 HAVE FUN WITH YOUR WORKOUT ROUTINE
No one said exercise had to be boring. You may have your go-to activity, but, sometimes, getting out of the bed in the morning or hitting up the gym after work can be a struggle. We get it, life gets in the way. However, to avoid fitness fatigue, why not inject some fun into your routine? Feel like a big kid again and bounce non-stop at an indoor trampoline park, or scale to new heights at a rock climbing gym. For the latter, you'll need a partner in crime, so you can socialise while you sweat, otherwise, for a more solitary climb, try bouldering. Martial arts is another great way to train, from karate to jiu-jitsu, taekwondo and krav maga, all of which have become increasingly popular over recent years. Keen to improve your rhythm? Dancing is a great way to get your heart pumping, as well as tone muscle, whether it's ballet, salsa, ballroom or hip-hop dancing. You can even get your groove on in your living room with 80s-style aerobics by way of Retrosweat or Aerobics Oz Style. And, if you're lucky enough to live near the ocean, stand-up paddle boarding is great for your core, or you could give surfing lessons a crack. Basically, there's no end to the fun you can have while also training and conditioning your body.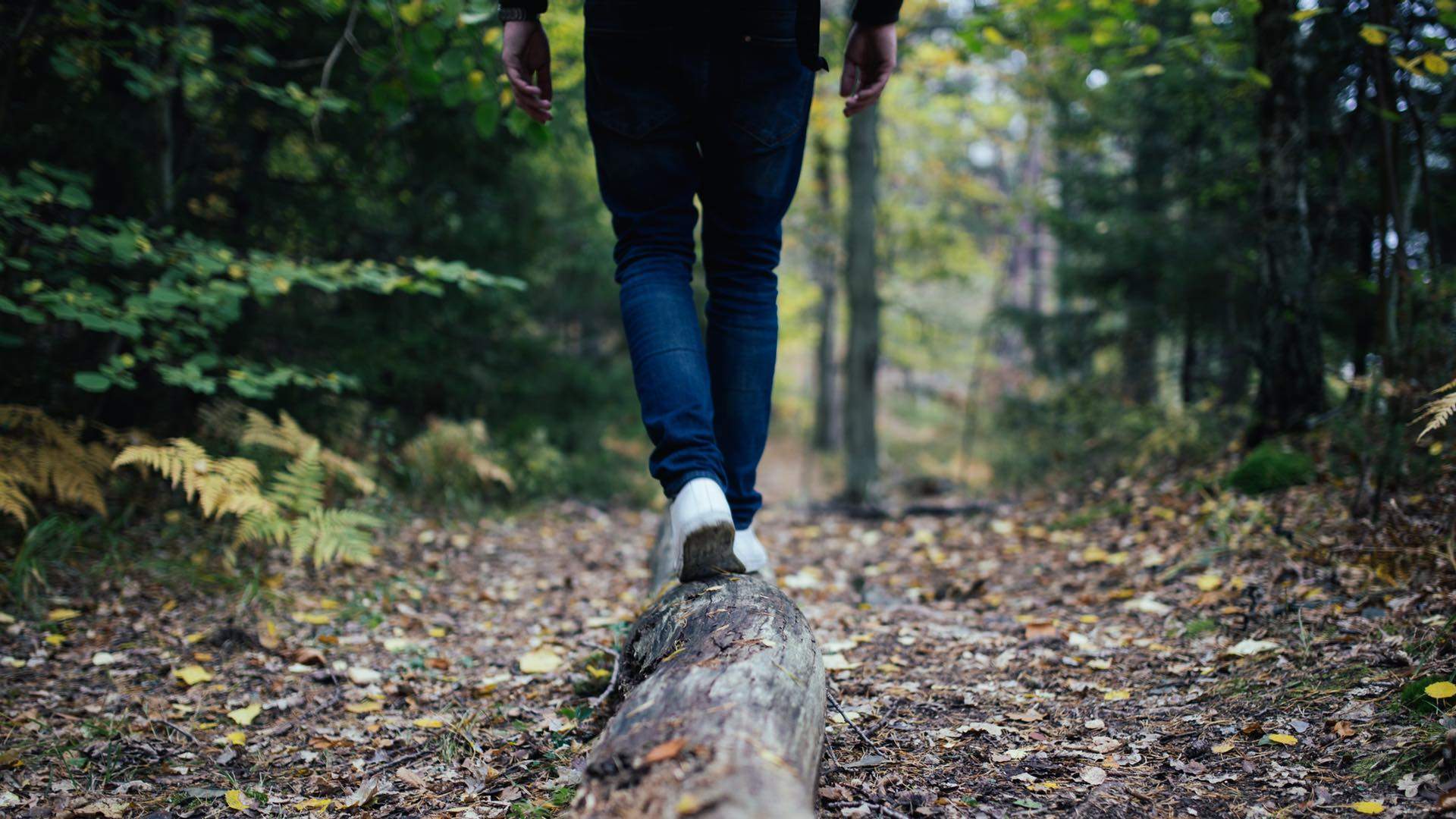 GET OUTDOORS AND HIT THE TRAILS
It's hard to beat a vigorous bushwalk or long-distance run along the coastline, with the sun shining, the wind in your hair and stunning surrounds to distract from your own panting. Plus, it leaves you feeling pretty rejuvenated. While, yes, the physical exercise plays a massive part, being outdoors is undeniably good for the soul. And, after spending more time indoors this year, many of us have a new appreciation for being surrounded by nature. So, next time you're thinking of jumping on the treadmill, why not run in your local park? Or, if you can, take a hike in a national park, do laps in an ocean pool, kayak down a river or head out on a scenic bike ride. If you're after something a bit more restorative, forest bathing or shinrin-yoku (nature therapy) is another way to get a dose of vitamin D, just with less cardio. You simply spend time in nature, whether it's taking a stroll in any natural environment or finding a lush and peaceful spot in which to meditate. The physiological and psychological activity has benefits such as improving your immune and nervous systems, reducing blood pressure and heart rate, and improving mental health, energy levels and sleep patterns. Combining mindfulness with nature, the Japanese practice is the perfect antidote to our tech-filled and often sedentary lifestyles.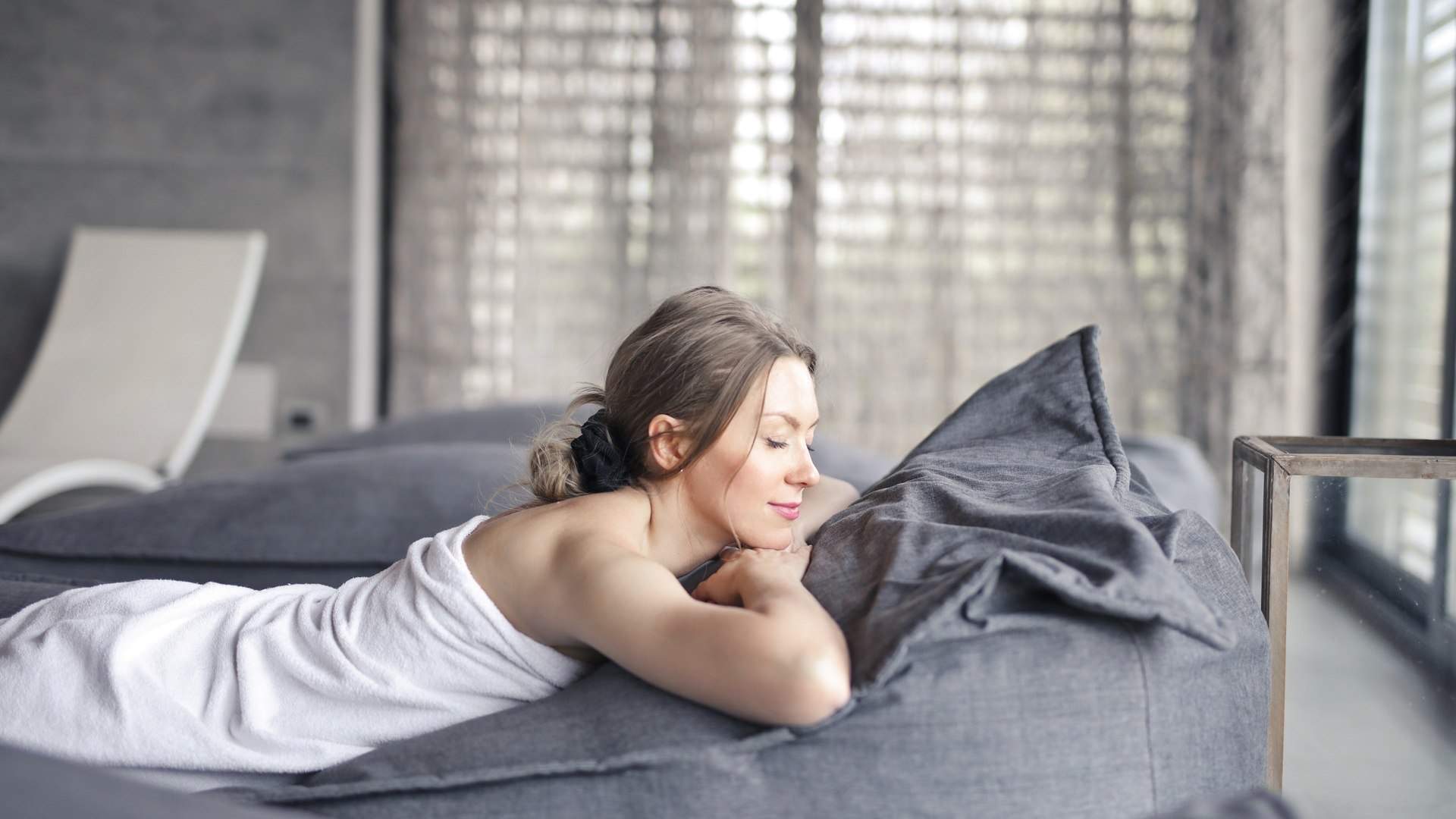 TREAT YOURSELF
While pampering may seem a tad extra, giving your body a little TLC is also called self care. So, treat your body like the temple it is and give it a rest every now and again. From beauty therapies to relaxing remedies, there are plenty of ways you can look after your body — outside and in. Feeling a bit lacklustre? Mani-pedis, haircuts and facials are sure to give you a boost. Then there are massages, of course, with benefits including reduced blood pressure, easing migraines and headaches, aiding pain relief and stiffness, and lowering stress levels. But, different styles address different issues, so it's important to listen to your body. Swedish and aromatherapy massages, for example, are great if you're stressed out; whereas lymphatic ones help rid your body of toxins by draining your lymphs. If you've been upping your exercise or have muscular pain, then consider deep tissue, sports, reflexology or Thai-style massages, which will help alleviate aches, increase flexibility and reduce recovery time.

A healthy lifestyle starts with the food that fuels you. To help make that part easy and fuss-free, Macros delivers nutrition-packed meals straight to your door. And, if you need to, you can also pause or skip a week of your subscription at no extra cost. Better yet, Macros is currently offering $50 off your first four deliveries. So, start your health kick ASAP and sign up here. 
Published on August 26, 2020 by Cordelia Williamson