Six Reasons Why You Should Consider the Upper Murray and Surrounds for a Summer Adventure
From full-day hikes and adrenaline-spiking whitewater rafting to local breweries and idyllic farmstays.
in partnership with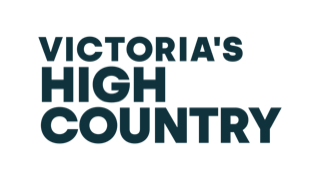 Take your summer adventure in a new direction with an action-packed trip to the Upper Murray and Mitta Valley regions. The area is home to sprawling state and national parks, meaning there is ample opportunity for you to climb mountain peaks and race down whitewater rapids.
For those seeking a slower-paced vacay, you can book a farm stay (with an outdoor woodfired tub) for a weekend that'll leave you feeling totally rejuvenated.
Ready to start wandering? We've partnered up with Victoria's High Country to round up the best things to do on a summer trip to the Upper Murray and surrounds — so all you have to do is hit the road.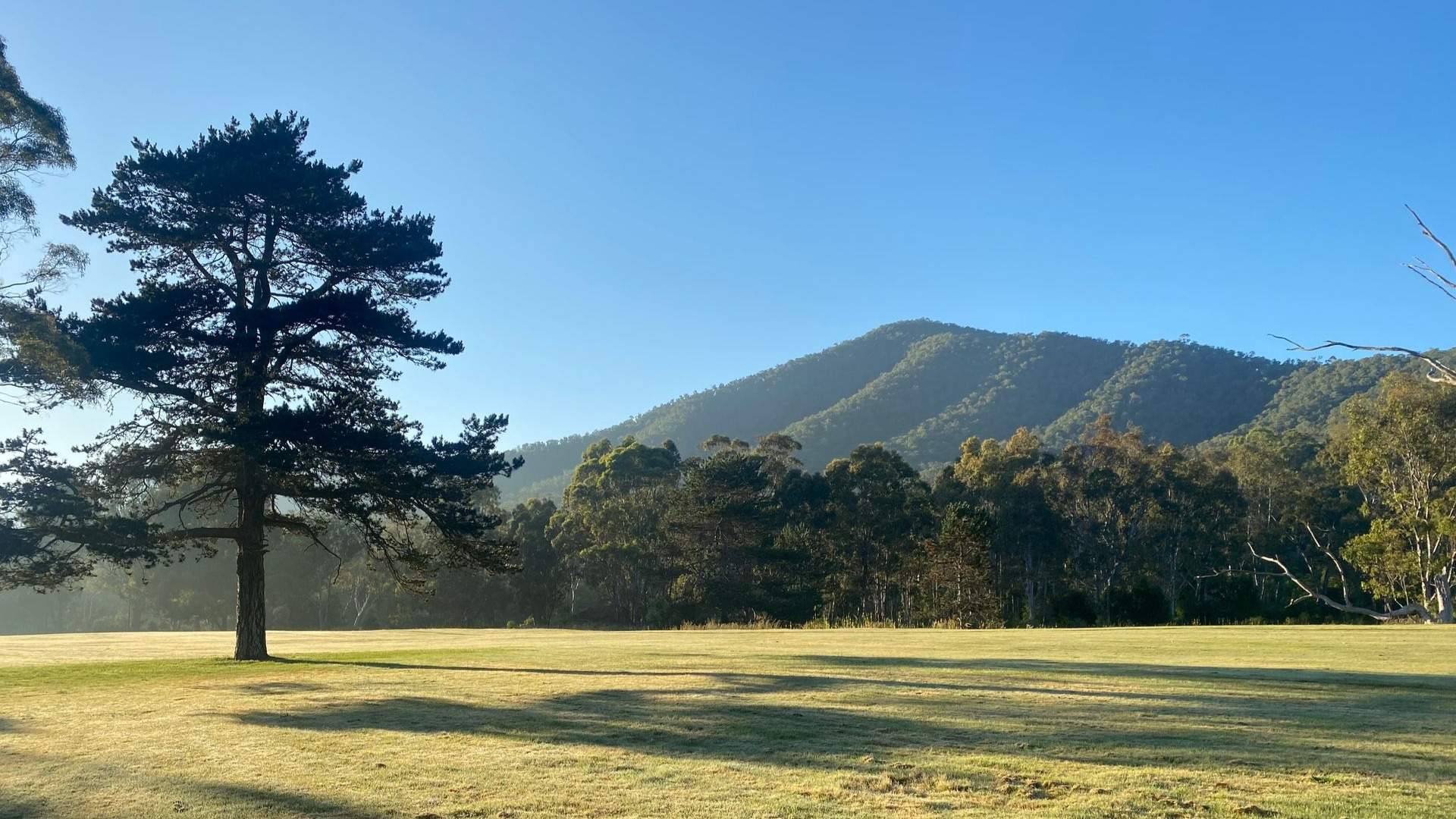 FULL-DAY HIKES
Take on the Pine Mountain Walking Track for a challenging 12-kilometre journey to the summit of the giant rock monolith of Pine Mountain. At the top you'll be rewarded with incredible views of the distant countryside, and natural scenery of the High Country along the way.
If you're up for another day of ascents, you can climb to the top of Mount Welcome via a 16-kilometre track traversing steep inclines. The hard work is worth the reward, though, with the peak overlooking the stunning valley. Then, descend along the Mount Disappointment track and arrive back in the tiny town of Mitta Mitta for some well-earned rest.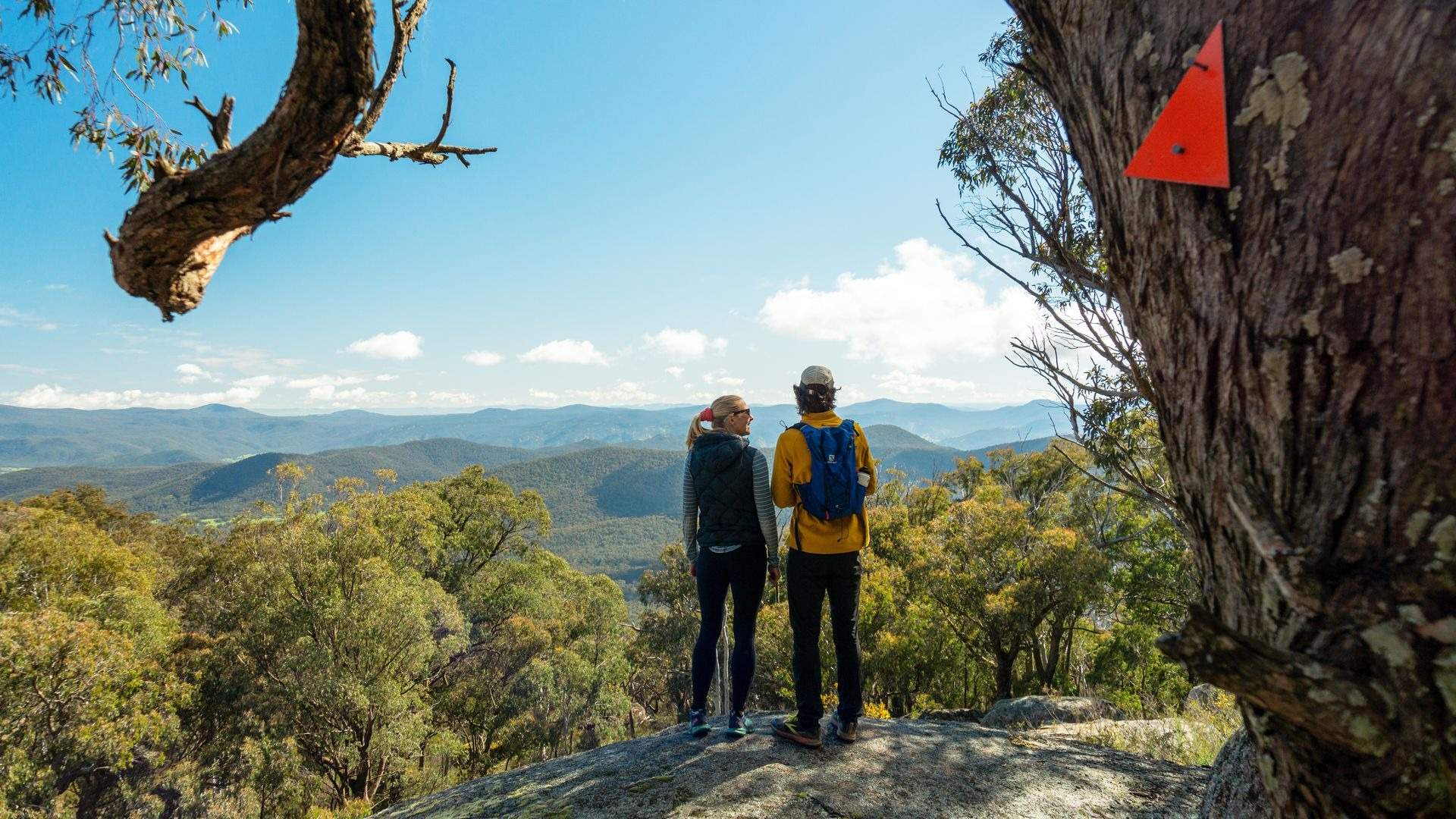 STROLLS WITH SPECTACULAR VIEWS
Whether you're gently stretching tired legs after a bigger hike or just want to experience the region at a laidback pace, the Mount Lawson Summit Loop Nature Trail is ideal for a more leisurely stroll. This one-kilometre circuit winds through a series of rocky outcrops where you can check out the enormous formations and admire the surrounding landscape from up high.
Another easygoing walk is the Conic Range Walking Track, which leads hikers through a craggy section of Mount Lawson State Park. With this out-and-back walk estimated to take just 40 minutes, you'll have plenty of time to take in the giant stacks of granite boulders. And the view at the top is pretty spectacular, too, with a vantage point overlooking the breathtaking northern part of the park.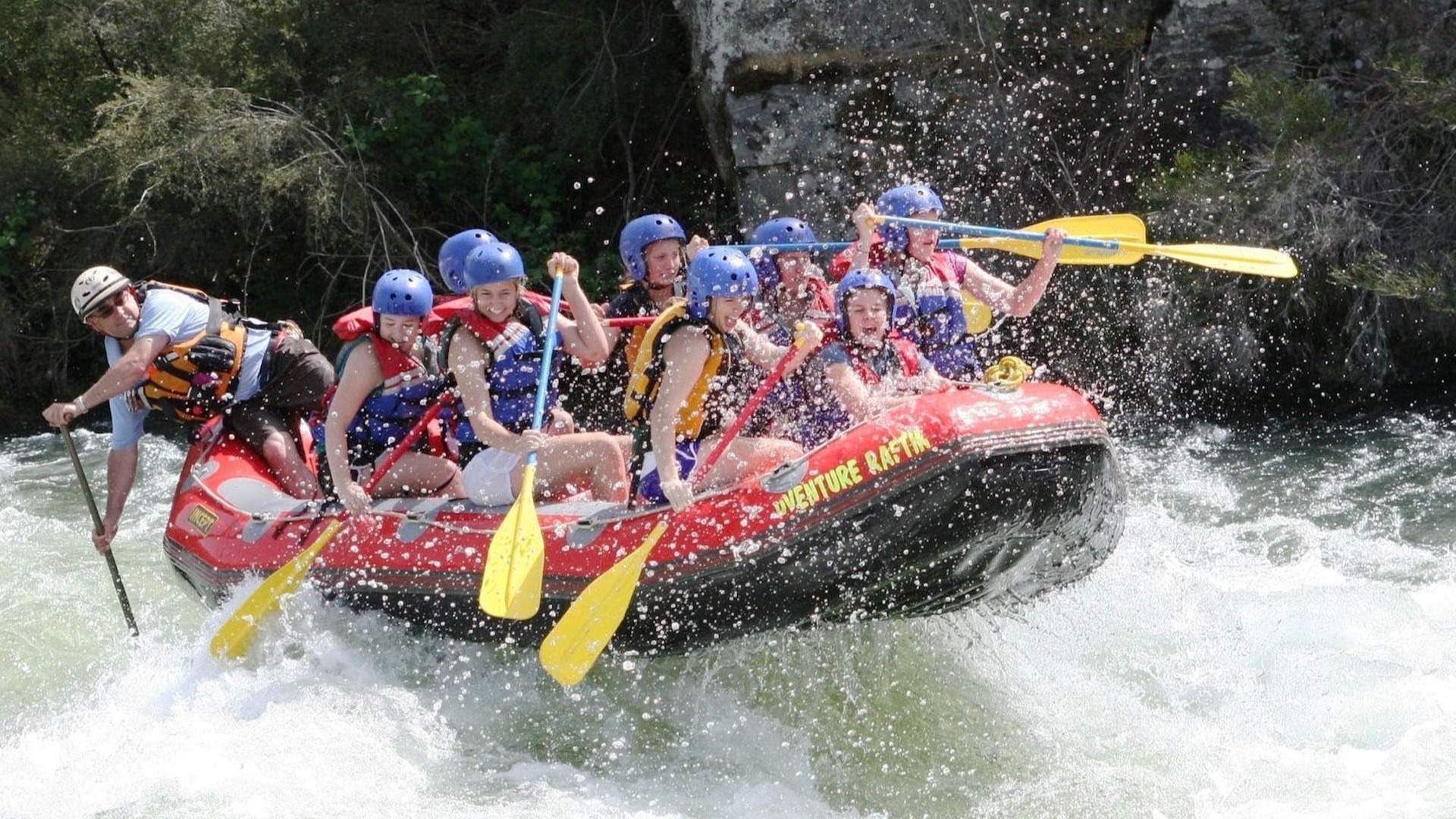 ADRENALINE-FUELLED ADVENTURES
Almost everything that surrounds the Mitta Valley ensures travellers reconnect with nature. But if you're a thrill-seeker, you'll want to check out the whitewater rapids of the Lower Mitta River, which brings a daring edge to this section of Victorian wilderness.
Keen to get in the water? There are 60 heart-pounding sections spread along a series of towering granite gorges for whitewater rafting, so you are spoilt for choice. And the folks at Rafting Australia are experts of the region's waterways, there to help you live out your daredevil dreams. With a range of one- and two-day adventures available, the company has runs for everyone from novices to experienced rafters. Plus, all the training, equipment, shuttles and lunch are provided, so you can spend more time on the water.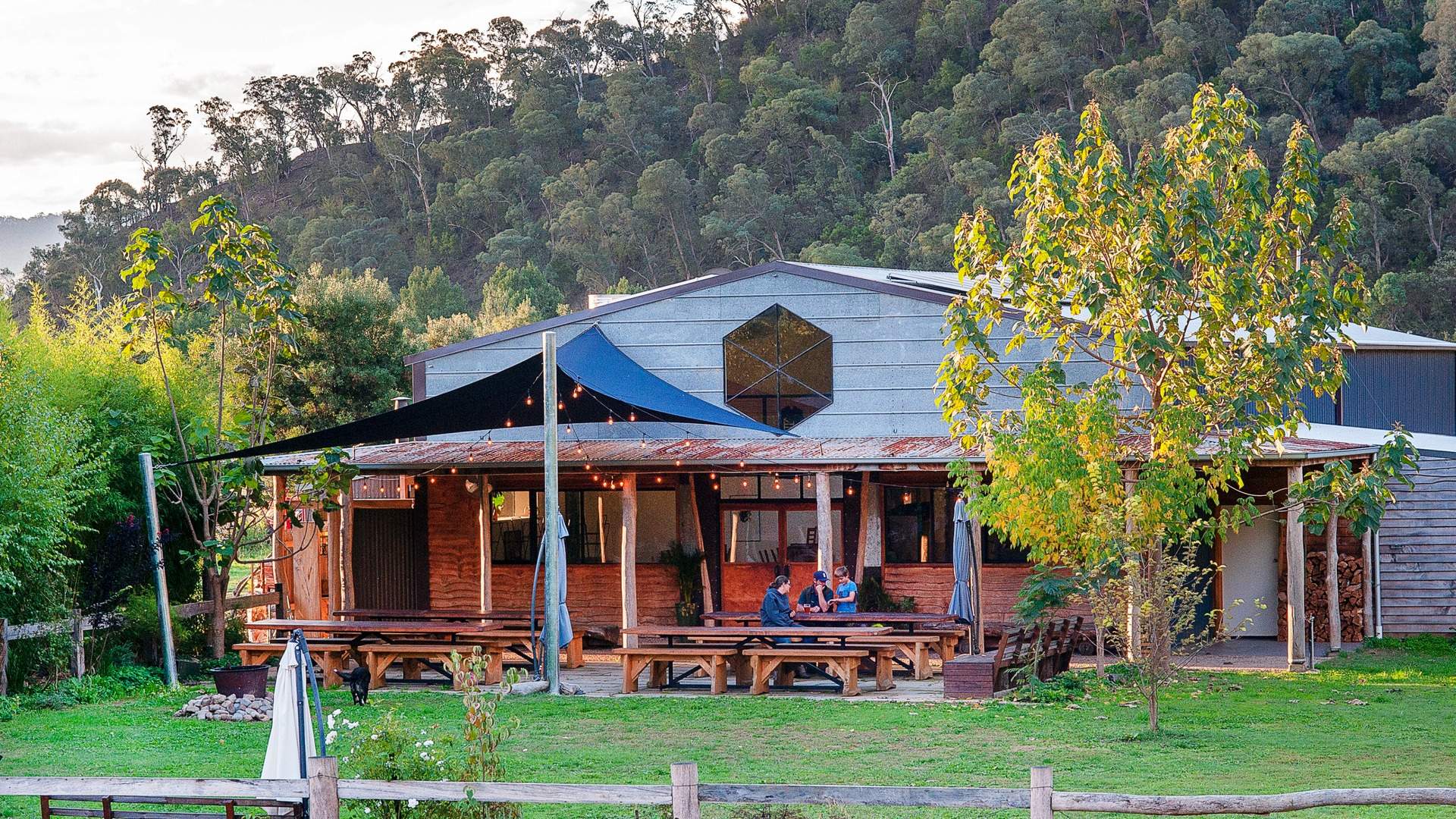 SIP LOCAL CRAFT BREWS
Established in 2018, family-owned and -operated Mitta Mitta Brewing Co is the top craft brewery in the region. The pair of mates behind the venue, Tim and Alec, grow their own hops on-site and source single-origin malt from the local area to give their lineup of beers an authentically seasonal quality. Sticking to the local theme, the boys built the brewery from the ground up using repurposed materials and timber sourced in the area.
The brewery is located in a paddock on the edge of the Mitta Mitta township, and is open to visitors every Friday through Sunday. Hot tip: nab a spot in the sun at one of the many outdoor tables and park up for an afternoon.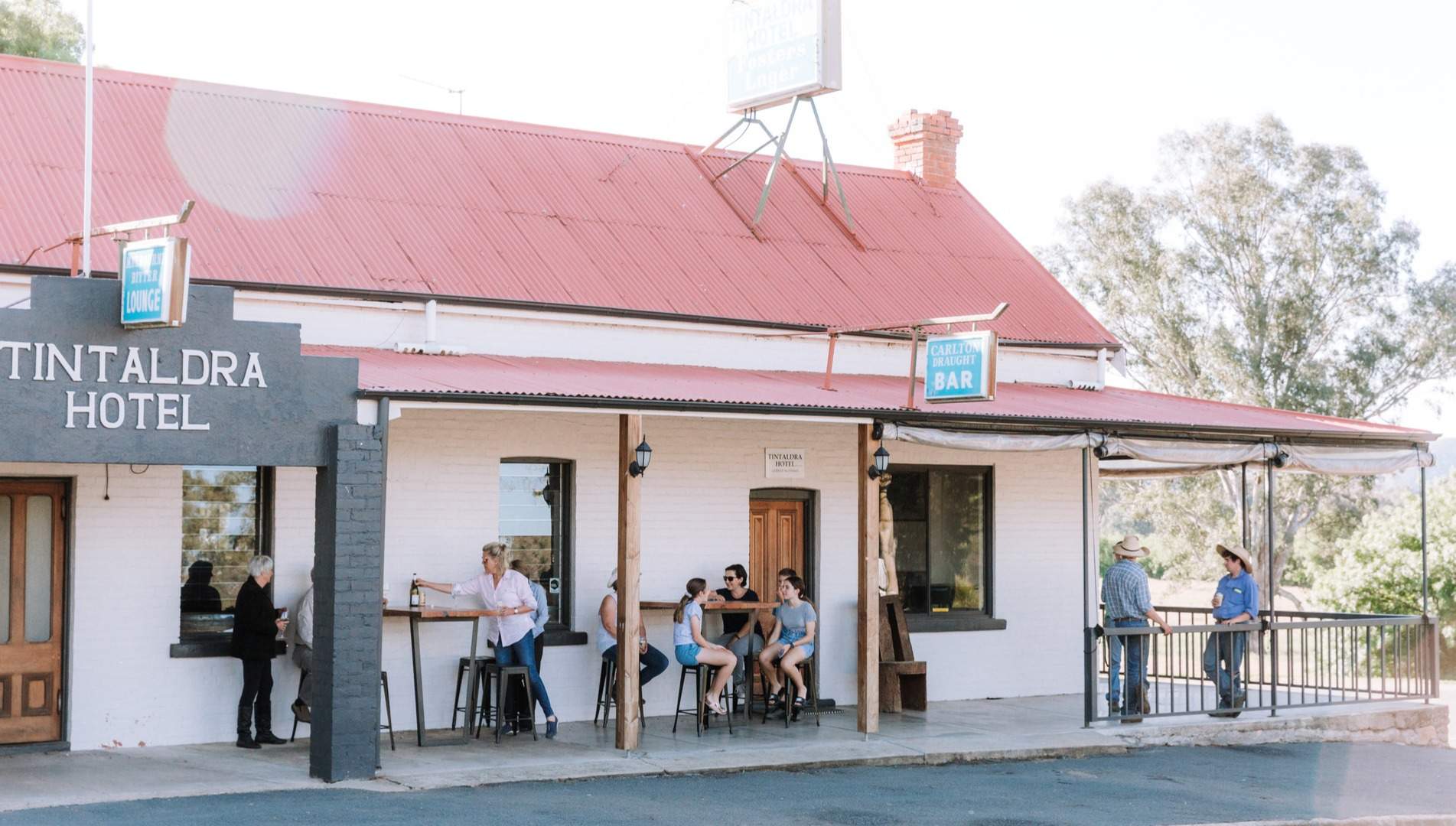 OLD-SCHOOL PUBS WITH GOOD GRUB
After more good ol' fashioned country hospitality? Then head to Tintaldra Hotel, a schooner-pouring piece of history situated along the Upper Murray. Although this much-loved watering hole has been around for over 150 years, the publicans have kept up with the times, offering a menu of locally sourced produce, a shady beer garden and a stack of award-winning wines from the region.
If you're spending your summertime adventures within reach of Lake Hume, then Bethanga Hotel should be your top port of call. It's another classic country pub well worth a visit, with a seasonal menu that includes several vegan and vegetarian options for your plant-based mates. For those entertaining kids, there's also a petting zoo out the back where visitors can get up close with goats, llamas and chooks.

CHARMING RURAL STAYS
The best way to explore the Upper Murray and surrounds is from a countryside base. Hotel Granya Farmstay provides a great spot to unwind, right on the banks of Lake Hume. Set across the farm's seven acres, there are two self-contained dwellings that combine modern living with rustic touches — one even has an outdoor woodfired hot tub. And you're welcome to pick fruit from the orchard and greet the resident animals, too.
Meanwhile, Riverview Lodge is a luxury bed and breakfast, located in the remote town of Towong. From an elevated position high on a ridge, the rooms offer incredible views of the Snowy Mountains, while the kitchen's cuisine has a focus on great home cooking, made from fresh produce grown in the adjacent paddocks.

Swap Home for Victoria's High Country and tap into your adventurous side this summer. To discover more epic walks and outdoor adventures, check out the Victoria's High Country website. 
All images: Tourism North East
Published on February 13, 2022 by Hudson Brown