TRAVEL & LEISURE
St Kilda's Pier Breakwater and Hugely Popular Penguin Parade Have Finally Reopened
It's home to around 1400 Little Penguins — and you can head by to see them each night between now and April.
When life moved indoors in 2020, viewing adorable animals via streaming became a key coping mechanism. Now that Melbourne has emerged from three separate lockdowns over the past 12 months, you're probably keen to get your cute critter fix in-person, rather than through a screen — so one of the city's most popular tourist attractions has reopened to let you do just that.
Shut since the beginning of the pandemic, the St Kilda Pier Breakwater is finally welcoming back visitors. Yes, that means that its penguin parade has just reopened as well. The beloved spot is home to around 1400 Little Penguins, with the colony calling the location home for decades — since the harbour was built for sailing for the 1956 Melbourne Olympics.
The blue-feathered creatures roost in the Breakwater's rocks, and Melburnians can see them three times a night. Between now and April, hour-long self-guided viewing sessions are being held at 8.30pm, 9pm and 9.30pm, with staff on hand to answer any questions. If you're eager to check out the Little Penguins — which every Melbourne resident should at least once — booking in for a free tour is the only way you'll be able to.
While there'll hopefully be plenty of aquatic flightless birds to see, you won't have too much company. Under COVID-safe arrangements, tours are limited to 30 people per session.
And if you need any further motivation to head along, Little Penguins are the smallest species of penguin in the world, and only grow to around 33 centimetres tall. So yes, they really are adorable.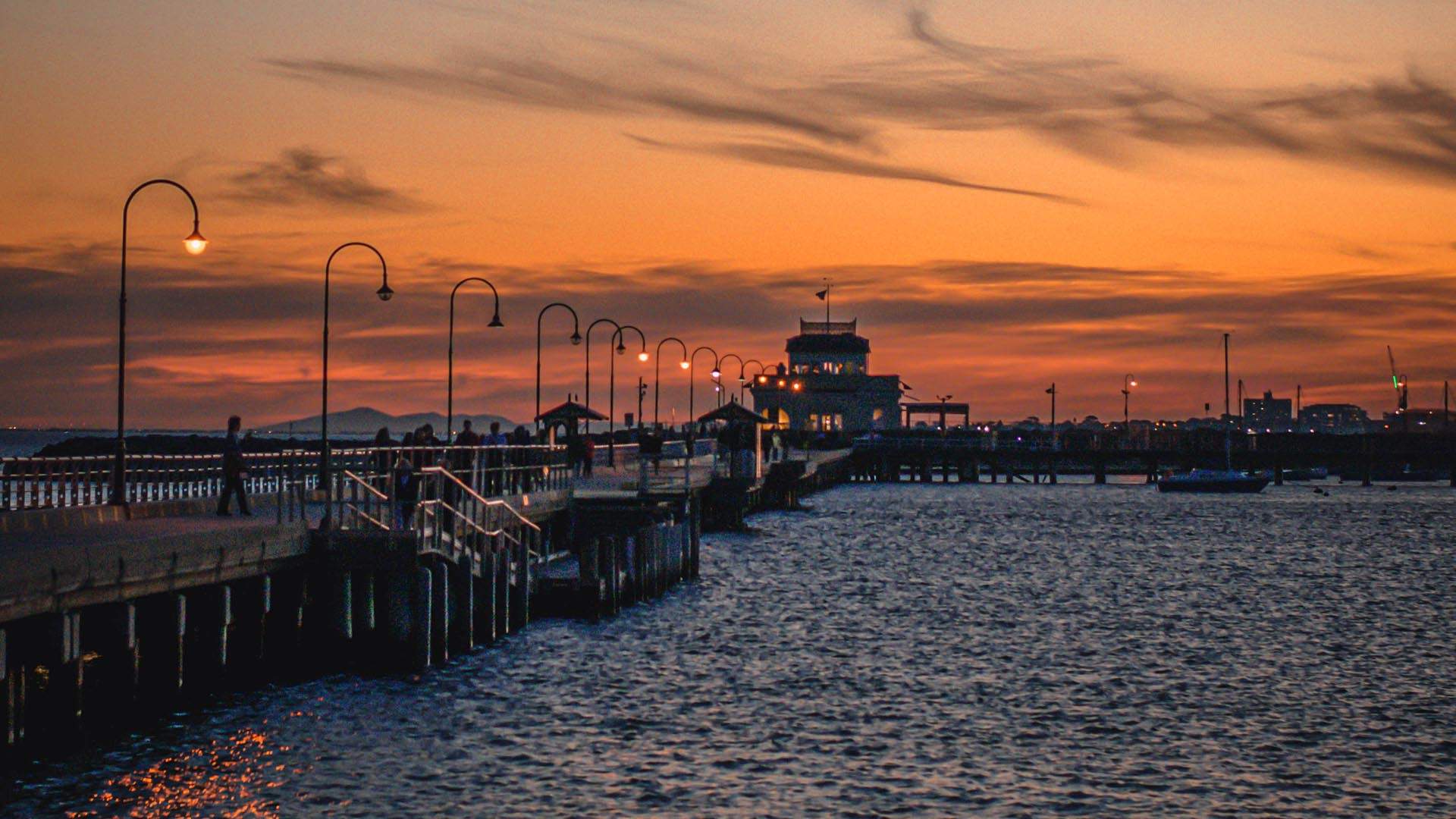 To enhance viewing conditions in the future, the St Kilda Pier is slated to undergo a $50.3-million development, with a specific focus on providing a better place to watch the Little Penguins. First announced in 2019, construction on the rebuild is now set to start this year, working towards a 2023 completion date.
The St Kilda Pier Breakwater is located at Pier Road, St Kilda. Penguin-viewing sessions are being held at 8.30pm, 9pm and 9.30pm each night from now until April — with bookings available online.
Published on February 23, 2021 by Sarah Ward