The Best Picnic Spots in Melbourne
Wait till the weather is just right, then fill your esky with cold beer, natural wine and an oversupply of snacks and get picnicking.
It's been a tough year, Melbourne. But there is a shiny bright light that just appeared down that long, dark tunnel — we can now enjoy a picnic at the park. Nothing beats getting together with a mate for a leisurely afternoon in the sun. And while the weather doesn't always want to cooperate here in Melbourne, we've got no shortage of comfortable picnic spots for when it does. So, pick up some ice, pack your esky and fill your basket with some of Melbourne's best picnic snacks. Then head to one of these delightful spots for a lazy lunch, a bit of wine and the great outdoors.

ROYAL BOTANIC GARDENS, SOUTH YARRA
Set to reopen on Saturday, September 26, the Royal Botanic Gardens is the jewel in the crown of Melbourne's park scene. It's a classic park set up: manicured lawns edged with elegant florals, long rows of lush trees and lots of botanical information. And it's absolutely huge. Now, you could spend all day here simply wandering and taking it all in, but we suggest you pick a quadrant and set up shop. Pack your essentials and settle in to enjoy the scenes for a bit. If you do want to stretch your legs, there are a few good features worth checking out. The tropical greenhouse on the south edge and the Shrine of Remembrance are both good picks, as are the ponds that run alongside Alexander Avenue.

EDINBURGH GARDENS, FITZROY NORTH
If you're a northsider, there's no doubt you've picnicked (or partied) at Edinburgh Gardens. It's the MVP (most valuable park) of the inner north. And it's little wonder why. The affectionately coined Eddy Gardens has everything you need for a luxe picnic: large shady trees, a romantic rotunda and heaps of space. With the park clocking in at a hefty 24-hectares, social distancing is always a breeze. Here, you can enjoy a picnic among the floral garden beds between 9am and 9pm every day, and food store and grocers Piedimonte's is handily located just up the road for all those supply needs. Your pup gets an invite, too — nearly half of the park is designated as off-leash areas.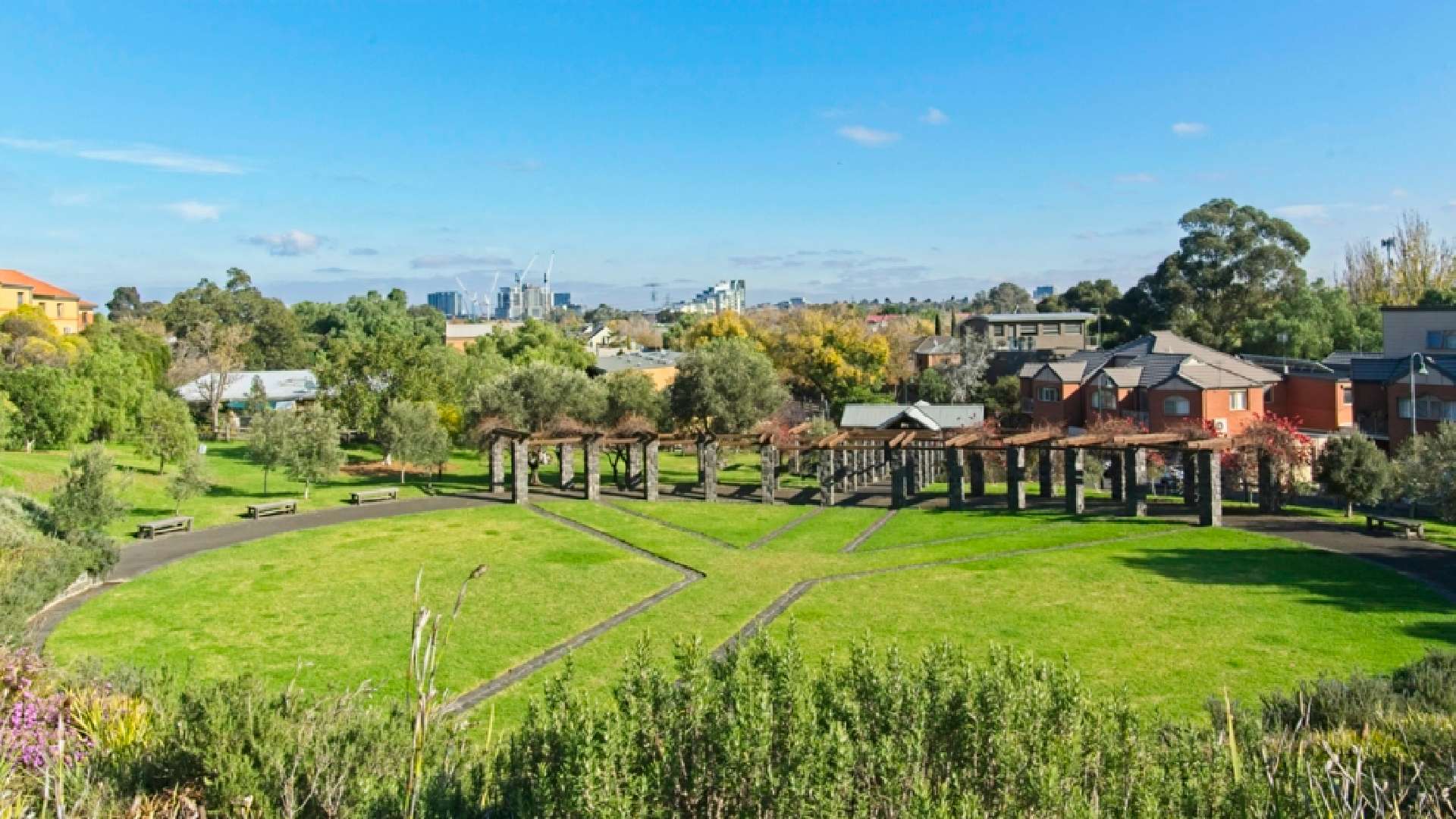 WOMEN'S PEACE GARDEN, KENSINGTON
Tucked away in the heart of Kensington, the Women's Peace Garden is one of those picturesque suburban spots that simply begs you to unfold a picnic rug and settle in for a couple of hours of approved outdoors time. Filled with peace symbolism ranging from the rosemary and olive trees, to the universally recognised shape formed by its shelters and pathways, this charming openair space is about as serene as they come. It's not the hugest park in the hood, but it does cop plenty of sun across its grassy green lawns. Plus, furry friends are welcomed with open arms.

YARRA BEND PARK, FAIRFIELD
Yarra Bend Park spans over 260 hectares, making it the largest area of natural bushland in inner Melbourne. It follows the tree-lined swoops and loops of the Yarra, so there are a great many nooks and crannies perfect for laying your picnic blanket in socially distanced seclusion. Anywhere along the river on the east of Yarra Boulevard will be picturesque, as are the verdant sites near Dight Falls (a man-made dam built in the 1840s). Basically, there's no shortage of grassy patches beckoning you to settle in with a cheese board, wine bucket and some good company.

FLAGSTAFF GARDENS, CBD
One of the oldest parks in Melbourne and the largest green space in the CBD itself, Flagstaff Gardens is always a popular picnicking choice. Here, you can nab yourself a spot under a eucalyptus, Moreton Bay fig or elm tree, and enjoy some lush, leafy respite from the city's concrete hustle and bustle. There are ample sunny patches, lots of shady branches and even a few romantic rose gardens. But perhaps one of the park's biggest drawcards is the neighbouring Queen Victoria Market, where you'll find a smorgasbord of deli offerings guaranteed to elevate any picnic food situation. Alcohol is also allowed, if you fancy a vino with your lunch.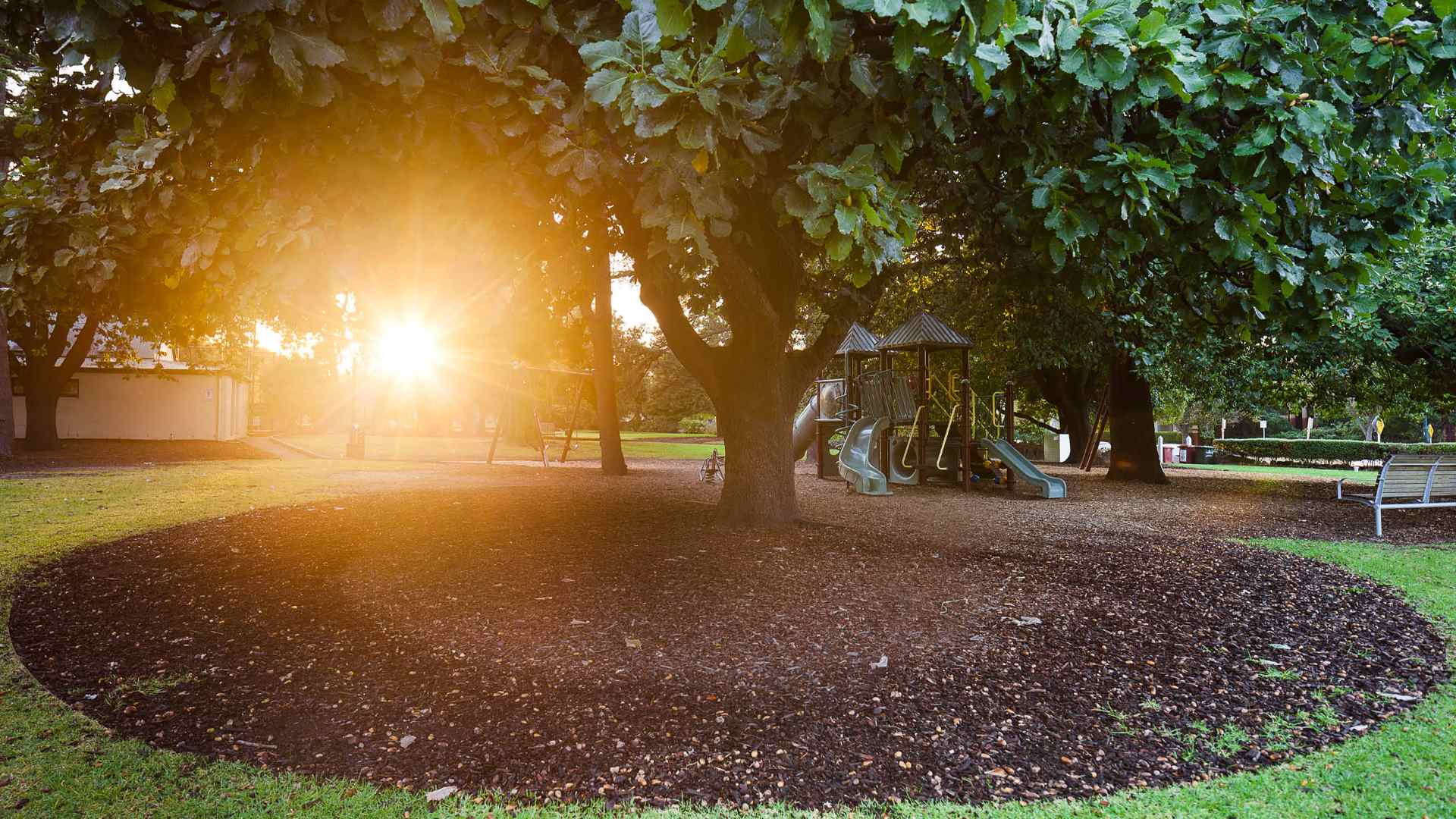 ST VINCENT GARDENS, ALBERT PARK
Sitting pretty in the heart of Albert Park, yet nice and removed from the suburb's more famous namesake green space, St Vincent Gardens is brimming with picnic potential. This quaint haven of flowers and greenery might be petite, but it's got everything you need for a relaxing park session — leafy trees, colourful garden beds and a healthy ratio of sun-drenched turf. Plus, it's heritage listed, so you know it's got some style. As far as picnic fare goes, consider yourself spoilt for choice with South Melbourne's main strip and the South Melbourne Market located just a few blocks north. And you can grab a bottle while you're there — alcohol is allowed in the park from 12–8pm.

CARLTON GARDENS, CARLTON
Home to the Royal Exhibition Building, IMAX Cinema and Melbourne Museum, and located just beside the city, these heritage-listed gardens have long been a popular picnic pit-stop for locals and visitors alike. The site abounds in green, open spaces and big shady trees, so you'll rarely have to battle for a spot to throw down your picnic rug, even when that sun's a-shining. The fish pond makes for a particularly picturesque picnic backdrop, while the park's northern half features basketball hoops and a sprawling playground. And with the cafes and restaurants of Fitzroy just a quick stroll away, you've got a plethora of choice when it comes to that picnic feast.

FITZROY GARDENS, EAST MELBOURNE
Envelop yourself in the leafy oasis that is Fitzroy Gardens and you'll find it hard to believe you're just metres from the outskirts of the CBD. It's rocking a typical Victorian-era park set-up, decked out with scores of grand old elms, rolling lawns cut by neat pathways and even a conservatory. The site's also home to the charmingly tiny Captain Cook's Cottage, in case you're in the mood for a little pre-picnic history fix. As with all City of Melbourne parks, you're allowed to enjoy a tipple here, so booze-matched grazing platters are always a good idea.

CATANI GARDENS, ST KILDA
For the discerning picnicker with a preference for a cool sea breeze, St Kilda's Catani Gardens strikes a happy medium between urban and ocean. Located on the foreshore, it's not as secluded as some of our other options, but the boardwalk setting provides the perfect vantage point for some idyllic water views. For your picnic, you'll have the option of setting up in the shade under one of the garden's many tall palms, or soaking in the sun on the manicured lawns. Extra points will be given to those who roller blade with a basket in hand to their picnic destination of choice.

POINT ORMOND RESERVE, ELWOOD
In this part of town, the parks come with an extra side of dreamy bay views. Point Ormond Reserve in Elwood — which falls just outside the City of Port Phillip's St Kilda Foreshore alcohol ban — is the perfect hill on which to perch yourself for a beachside picnic with a couple of bevvies (between midday and 8pm). Up here, there's plenty of open space, overlooking the water and with the city skyline in the distance. Pooches are also allowed as long as they're on a lead. In need of some last-minute picnic supplies? You'll find a healthy crop of cafes lining nearby Ormond Road, offering a wide range of eats and drinks.

Top image: Royal Botanic Gardens via Visit Victoria. 
Introducing Concrete Playground Trips
Book unique getaways and adventures dreamed up by our editors