TRAVEL & LEISURE
The Best Picnic Spots in Melbourne
Wait till the weather is just right, then fill your esky with cold beer, natural wine and an oversupply of snacks and get picnicking.
The Best Picnic Spots in Melbourne
Wait till the weather is just right, then fill your esky with cold beer, natural wine and an oversupply of snacks and get picnicking.
Nothing beats getting together with a few mates for a leisurely afternoon in the sun. And while the weather doesn't always want to cooperate here in Melbourne, we've got no shortage of comfortable picnic spots for when it does.
So pick up some ice, pack your esky and fill your basket with some of Melbourne's best picnic snacks and head to one of these delightful spots for a long, lazy lunch, lots of wines and the great outdoors.

ROYAL BOTANIC GARDENS, SOUTH YARRA
The Royal Botanic Gardens are the jewel in the crown of the Melbourne park scene. It's a classic park set up: manicured lawns edged with elegant florals, long rows of lush trees and lots of botanical information. And it's absolutely huge. Now, you could spend hours here simply wandering and taking it all in, but we suggest you pick a quadrant and set up shop. There's a cafe near the ponds but otherwise, it's a fair hike to any shops. So, pack up your essentials and prepare to not move from your blanket for a while. If you do want to stretch your legs, there are a few good features to check out. The tropical greenhouse on the south edge and the Shrine of Remembrance are both good picks, as is the previously mentioned ponds that run along Alexander Avenue.

EDINBURGH GARDENS, FITZROY NORTH
If you're a northsider, there's no doubt you've picnicked (or partied) at Edinburgh Gardens. It's the MVP (most valuable park) of the inner north. And it's no wonder. Eddy Gardens has everything you need a for a luxe picnic: large shady trees, a romantic rotunda and Piedimonte's up the road for all your snacks and cocktail supplies — you can clink drinks among the floral garden beds between 9am and 9pm every day. It's a big park and it needs to be — picnickers flock by the dozens to soak up the sun. The picnic rugs are spread thick and often groups blend to create one mass picnic.

ROYAL BOTANIC GARDENS, CRANBOURNE
While it's a little bit of a hike if you don't live in the southeast suburbs, a visit to Cranbourne's  Royal Botanic Gardens should definitely be on your day trip picnicking list. As well as having your standard park fare (barbecues, grassy areas and picturesque sights), Cranbourne also has an incredible, prize-winning Australian garden. Set over an impressive 15 hectares and with a waterway winding its way through, the garden showcases native flora and fauna as well as various landscapes from across the country. Come prepared to do a little walking to explore it all (and learn a thing or two about how to use Australian plants in your own garden and kitchen) before you settle down to a hard-earned bev and sandwich. Pro tip? Make sure to check out the sculpture garden along the waterway on the garden's eastern edge, and on warm days, keep an eye out for the designated wading area

YARRA BEND PARK, FAIRFIELD
Yarra Bend Park spans over 223 hectares of bushland that follows the swoops and loops of the Yarra, so there are a great many nooks and crannies perfect for laying your picnic blanket. Anywhere along the river on the east of Yarra Boulevard will be picturesque, and near Dight Falls, a manmade dam and set of falls built in the 1840s, there are plenty of grassy patches to set up your cheese board and wine bucket. If you're after dinner and a show, however, head to the Fairfield Boathouse, on the south bank of the river near the Yarra Bend Golf course. It's the perfect spot to observe hilarious rowboat antics from the security of your picnic rug.

COMO GARDENS, SOUTH YARRA
A time-capsule within touching distance of Melbourne CBD, Como House is an elegant example of the aristocratic lifestyle of the 1850s. Immaculately preserved following the National Trust of Australia's acquisition of the property in 1959, nowadays Como House and its stunning gardens is one of the best places to enjoy a relaxing Sunday picnic in the sun. Located high above the Yarra River in the backstreets of South Yarra, don't forget to take a break in the shade and explore the opulent interior of the house. Coffees, pastries and sandwiches can be be nabbed from the on-site cafe The Stables of Como — and, if you're really unprepared, it even does picnic hampers that include a rug, a basket and plates and cups.

ABBOTSFORD CONVENT, ABBOTSFORD
Superstitions and ghost stories aside, Melbourne's iconic Abbotsford Convent makes for a cultural activities-based picnic with ample opportunity for wandering and exploring. And there are always lots of groups, couples and solo sunbathers on the lawn. The sprawling grounds are home to a diverse array of creative practitioners, and plenty of food and drink vendors to keep you going all afternoon. Get pastries from the Convent Bakery or grab a plate piled with veggies from Lentil As Anything and eat it from the comfort of your picnic rug.

CATANI GARDENS, ST KILDA
For the discerning picnicker with a preference for a cool sea breeze, St Kilda's Catani Gardens is an idyllic fusion between urban and ocean. Located on the foreshore, it's not as secluded as some of our other options, but the boardwalk setting provides the perfect vantage point for ample amounts of people watching — as well as immediate access to a host of fancy fish and chips shops. Extra points will be given to those who rollerblade with basket in hand to picnic point of choice.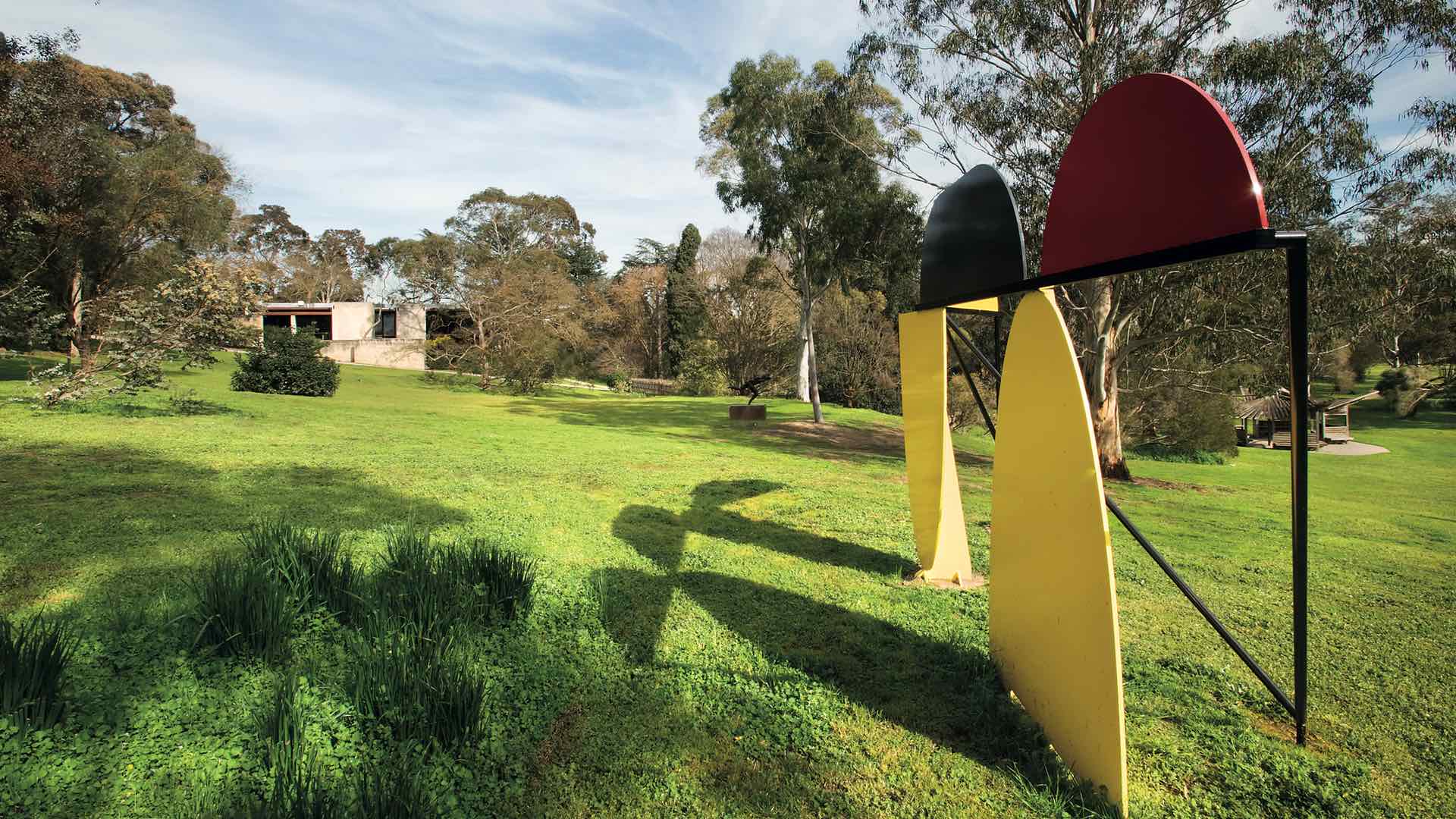 HEIDE SCULPTURE PARK, BULLEEN
These days it seems as though everyone is reserving a Deluxe Ocean Recliner on the Spirit of Tasmania so they can Instagram a picture of Mona. Save yourself the hassle and head out to the grounds of Melbourne's Heide Museum for all of your Australian art-themed picnic needs. The gallery has a sprawling sculpture park perfect for rolling out a picnic rug, and the Heide Cafe is on-site for take away lunches if you don't come prepared.

Top image: Royal Botanic Gardens via Visit Victoria. 
Published on November 15, 2019 by Concrete Playground