The Ten Most Life-Changing Meals that Aren't in a Restaurant
From Japan to Peru, check out these ten eye-opening meals to prepare yourself for a transformative feast.
in partnership with

Life-changing meals aren't just found in the hottest restaurants. Whether you're travelling on a budget or just want to find out what dishes locals actually hold nearest and dearest, looking beyond the standard menu ensures you encounter something a little more exciting.
Luckily, taking your next culinary adventure off the beaten path is just a matter of opening yourself up to kaleidoscopic street food markets and tucked-away joints. Together with Intrepid, we've curated a list of epic food experiences that you can enjoy that aren't in a restaurant.

MONJAYAKI
You've probably heard of okonomiyaki, but what about its lesser-known cousin? Monjayaki sees fresh ingredients like cabbage, corn, kimchi and cod cooked on a piping-hot griddle, then shaped into a doughnut as rich dashi broth is poured into the middle.
Once mixed and fried, it's similar to okonomiyaki, just with a runnier texture and more delicious caramelised bits fused to the bottom. Synonymous with Tokyo's Tsukishima district, monjayaki is the ideal Japanese street food to try on your next trip.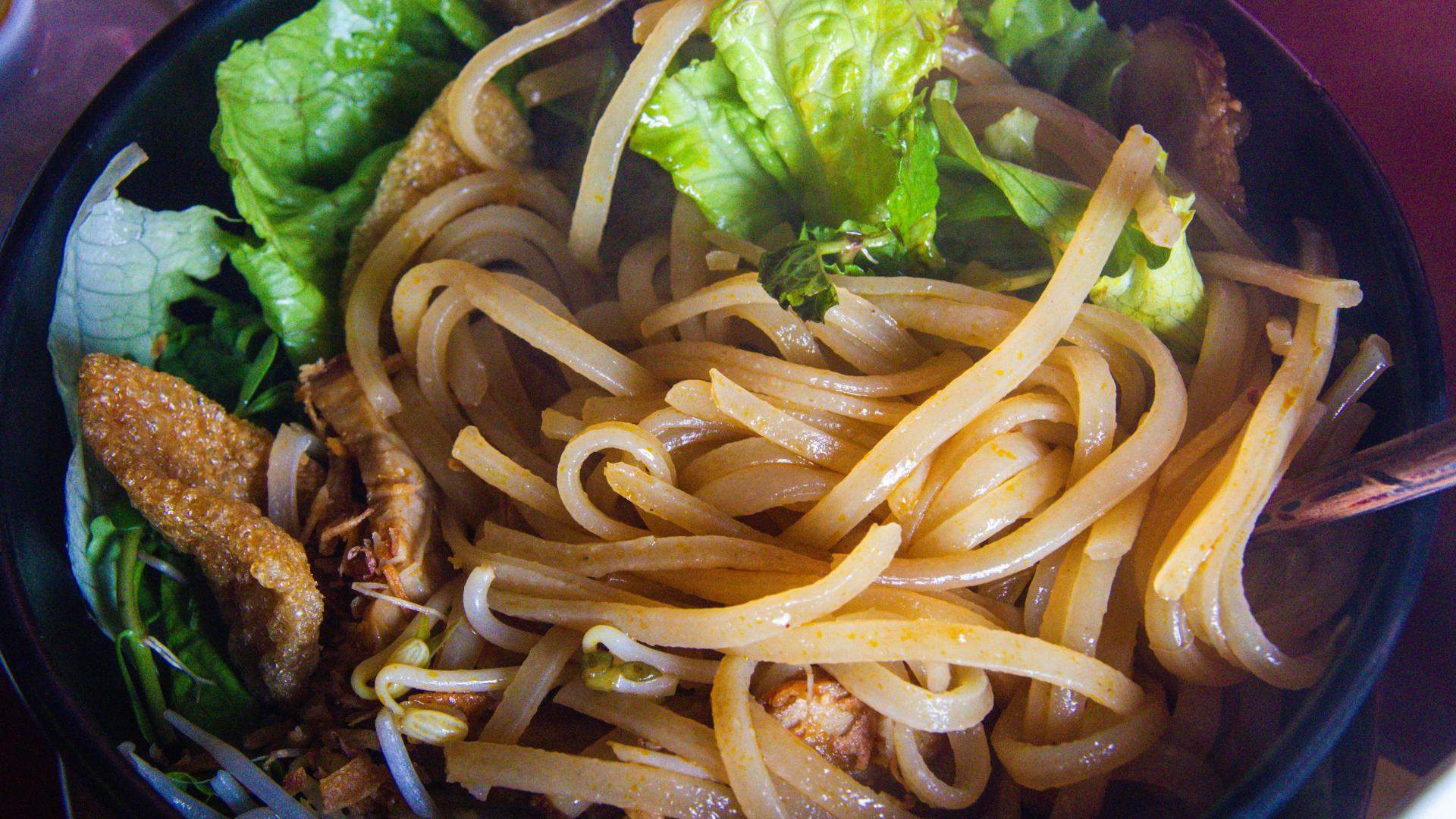 CAO LAU
Vietnamese staples like pho and banh mi are deservedly adored, but it's not every day you can enjoy a hot bowl of cao lau. The most beloved dish in Hoi An — a fascinating port city shaped by its merchant past — what makes this local meal so special is how its noodles are prepared.
Soaked in wells where water is mixed with wood ash collected from the Cham Islands, this gives the noodles a smokey flavour and firm texture. Typically served with thinly sliced pork, greens and bean sprouts, plan your trip to Hoi An to experience the dish.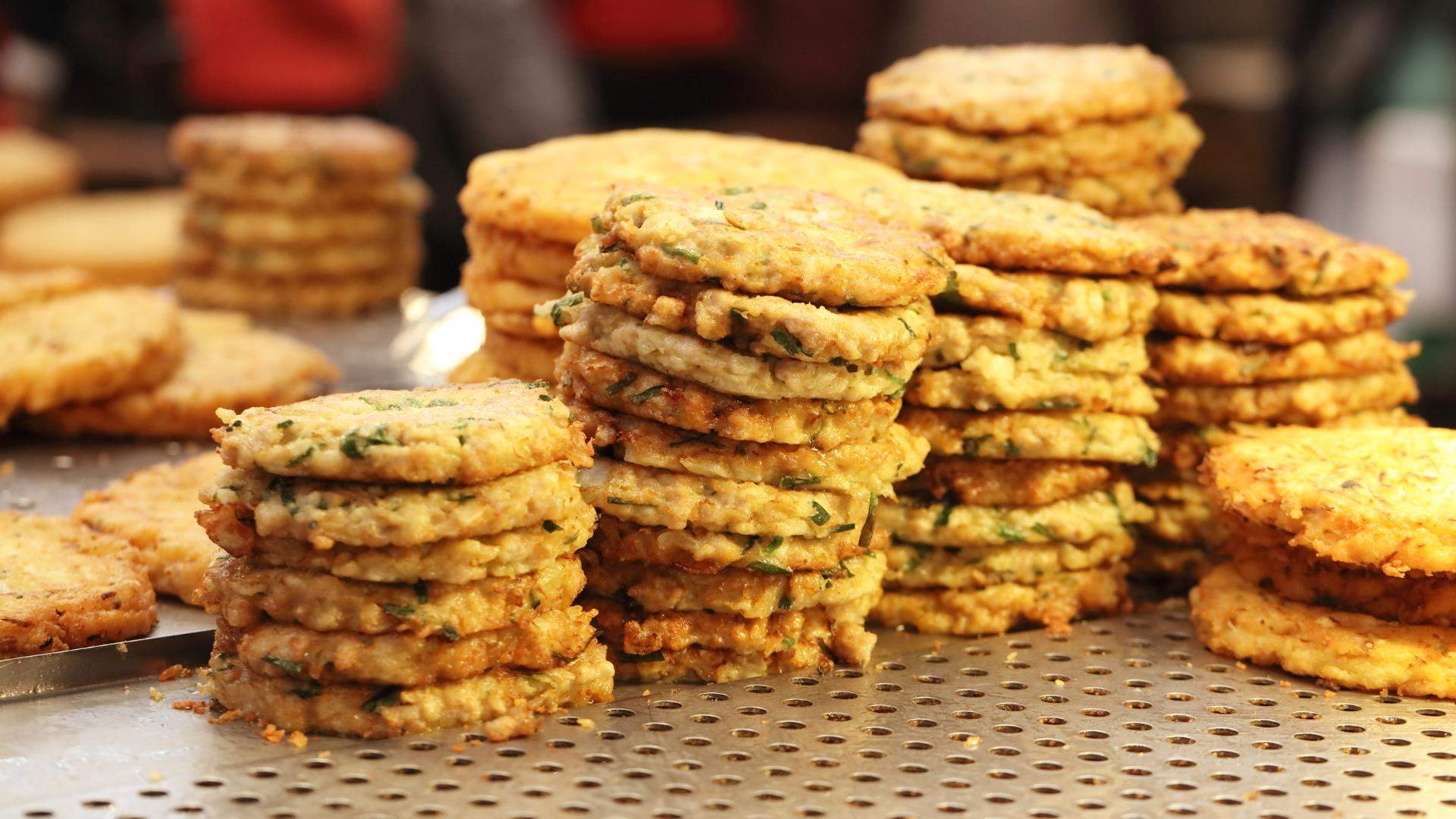 BINDAE-TTEOK
Travelling to South Korea means you're bound to encounter a myriad of mazey markets bursting with sumptuous dishes you won't likely find on any restaurant menu. In Seoul, the go-to destination is Gwangjang Market — a sprawling gastronomic haven made even more popular by Netflix's 'Street Food' series.
Across 5,000 stalls, flavours that tantalise your tastebuds are around every corner, including the wonders of bindae-tteok. This street food favourite sees mung bean batter combined with cabbage, kimchi and pork, then deep-fried to perfection and served with condiments like soy sauce and vinegar.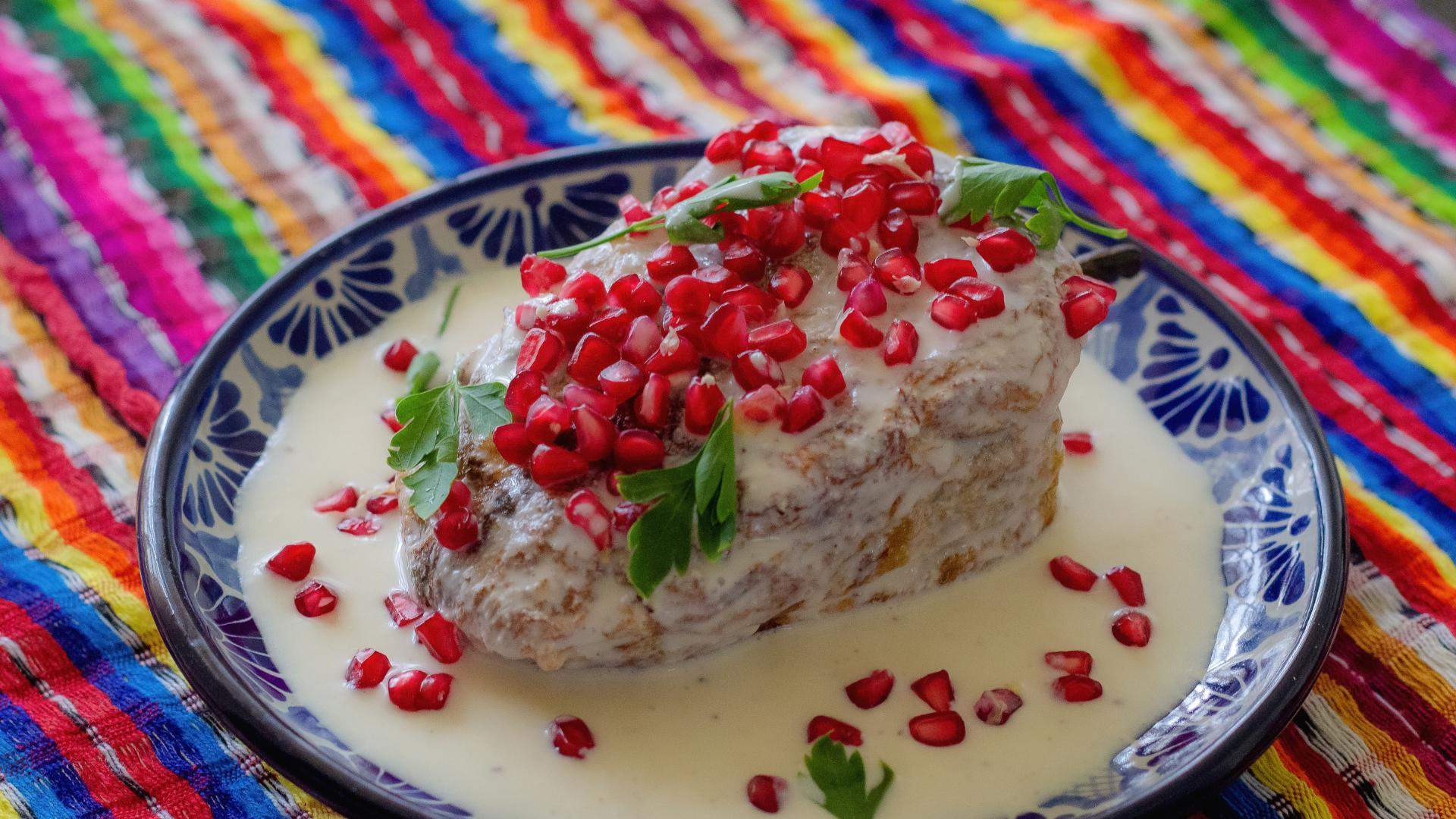 CHILES EN NOGADA
Finding authentic Mexican cuisine in Australia can be tricky. So, if you're planning a real food adventure to experience the good stuff, setting your sights on the country's national dishes is a smart way to get your palate up to speed with what's what.
Native to Puebla, chiles en nogada bursts with bright flavours, featuring stuffed chillies covered in creamy walnut sauce. Best eaten when pomegranates are freshest from August to October, the dish's patriotic red, white and green ingredients give every bite a little extra zeal.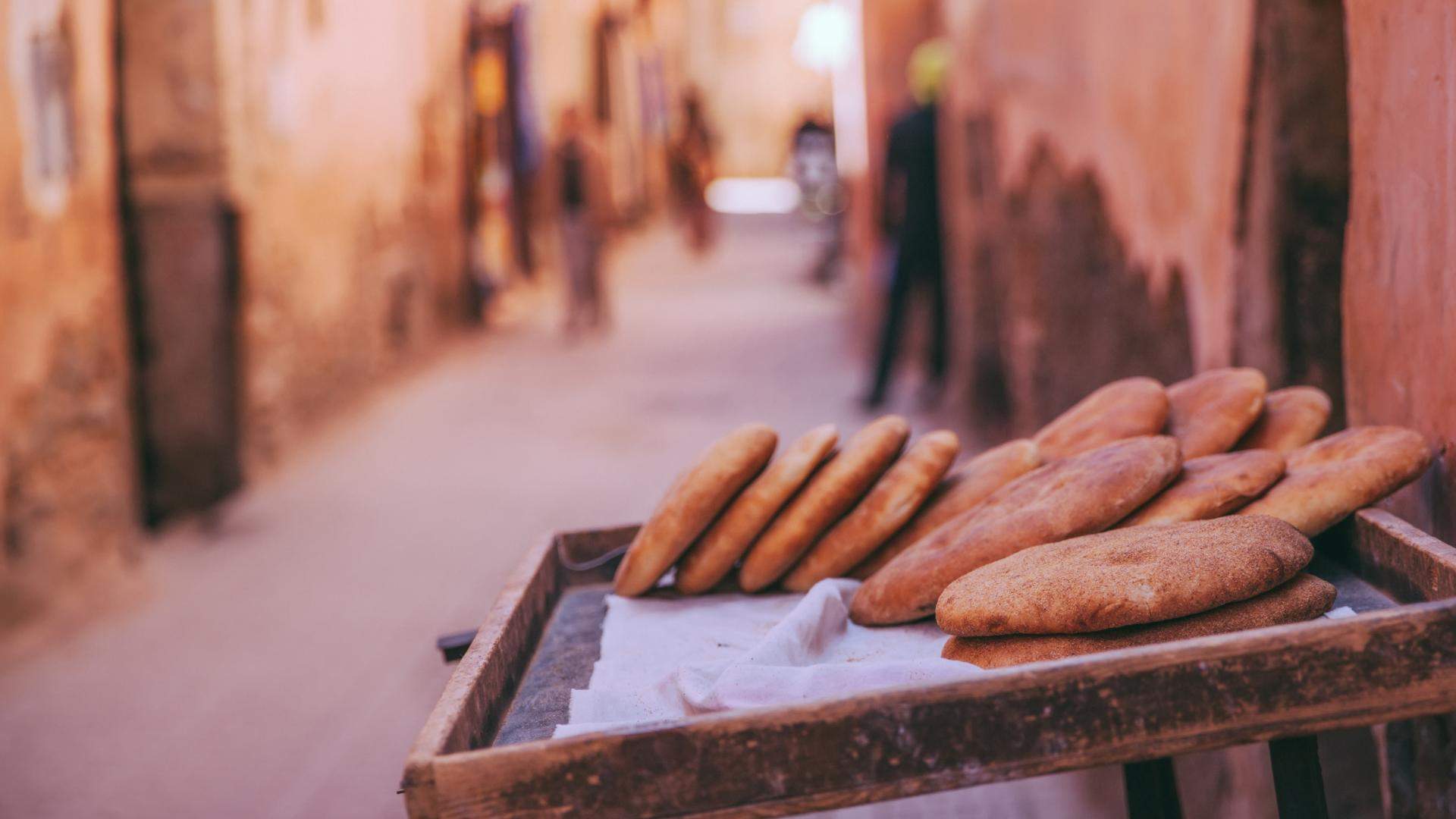 MEDFOUNA
Influenced by cultures from Europe to Asia, traditional Moroccan food is the amalgamation of countless flavours. Yet for a dish beloved for hundreds of years by the country's nomadic Amazigh people, medfouna ensures you discover the taste of High Atlas cuisine.
Nicknamed 'Amazigh pizza', medfouna is a stuffed flatbread set atop hot stones and buried beneath the red sand to cook. Loaded with meats, nuts, vegetables, herbs and spices, it's soon dug up and cut into slices, resembling pizza as you've never seen before.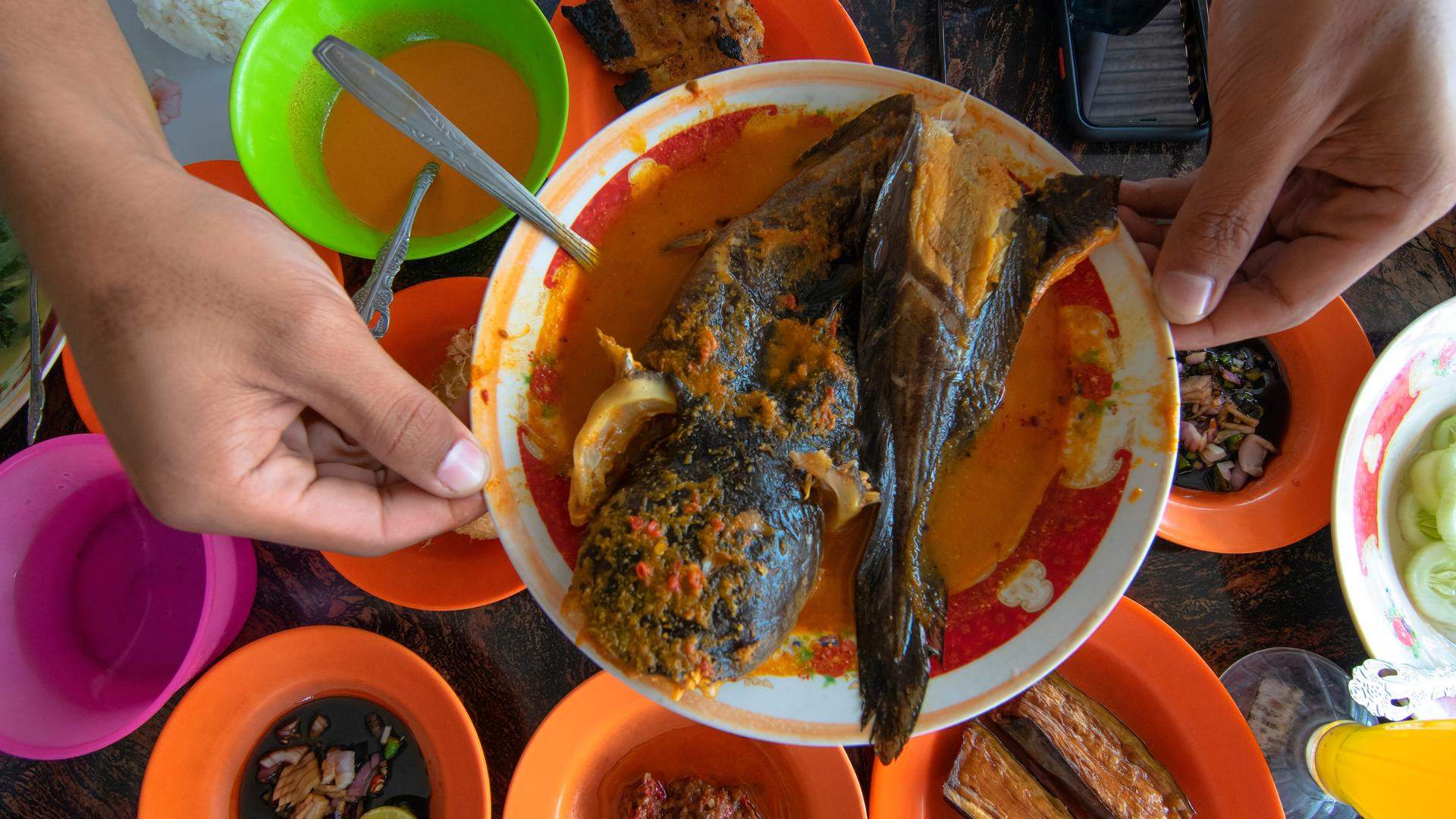 AMBUL THIYAL
Every Sri Lankan food extravaganza needs an abundance of hoppers, sambal and lamprais. Yet being a tropical paradise, overlooking the region's seafood is a mistake. Ambul thiyal, a sour fish curry, is one dish that elegantly balances the cuisine's intense spices with tangy goodness.
Commonly made with fresh tuna, a fragrant mix of aromatic spices brings this beloved curry to life with black pepper, cinnamon, pandan and turmeric adding more and more flavour. Served with rice, the secret ingredient is goraka — a tiny tropical fruit loved for its tartness.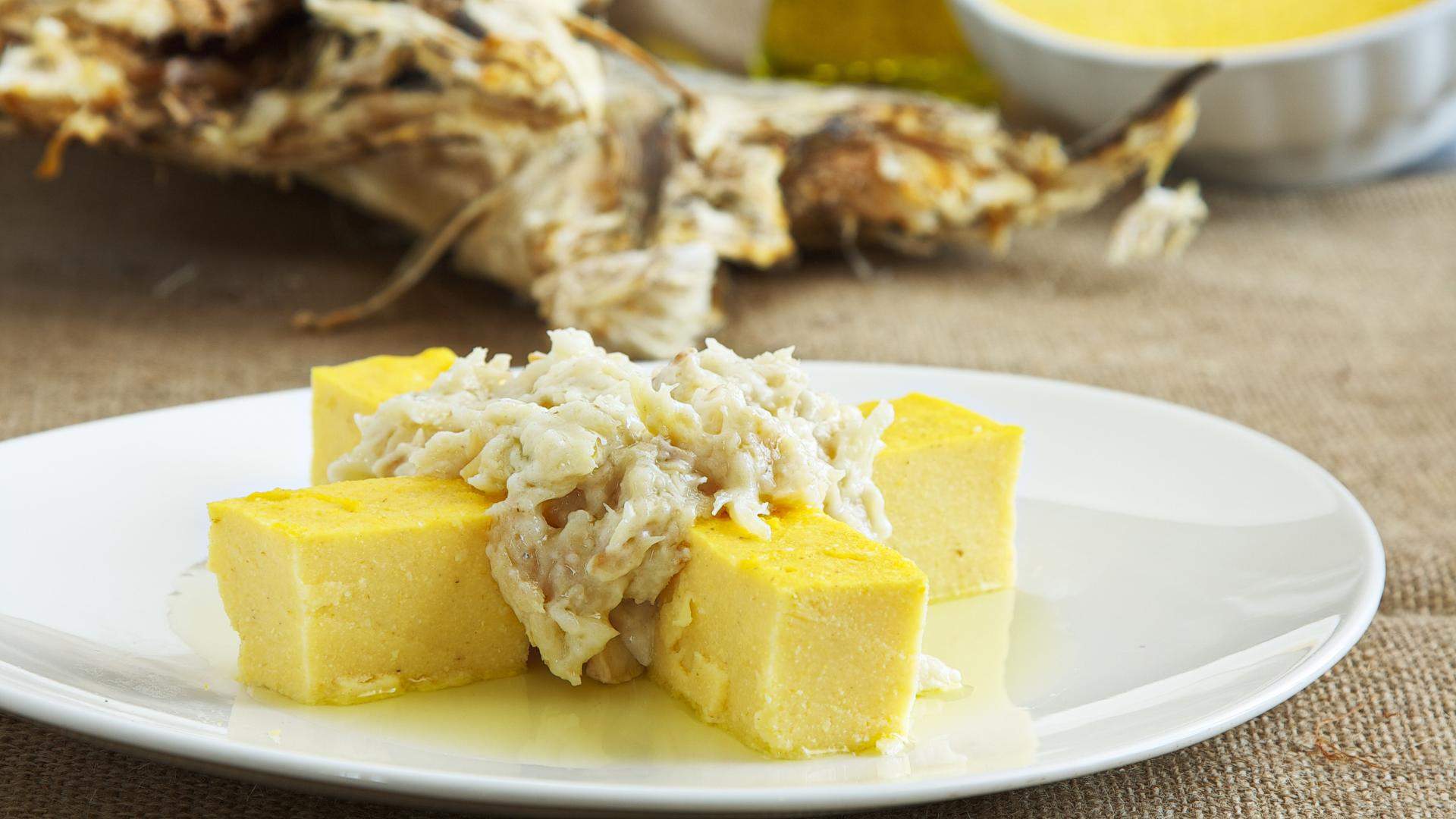 BACCALA MANTECATO
Italian cuisine is found worldwide for good reason — it's fresh, fun and made to share. However, it's best not to lump the country's cuisine together as a monolith. When you're chasing the best Italian flavours, the region-to-region, town-to-town variations make all the difference.
An essential Venetian dish, baccala mantecato, or salted cod, is a stellar example of this local heritage. Brought to Venice from Norway by 15th-century traders, the cod is soaked and whipped, then served on toasted bread or polenta — perfect when sipping on an aperitif.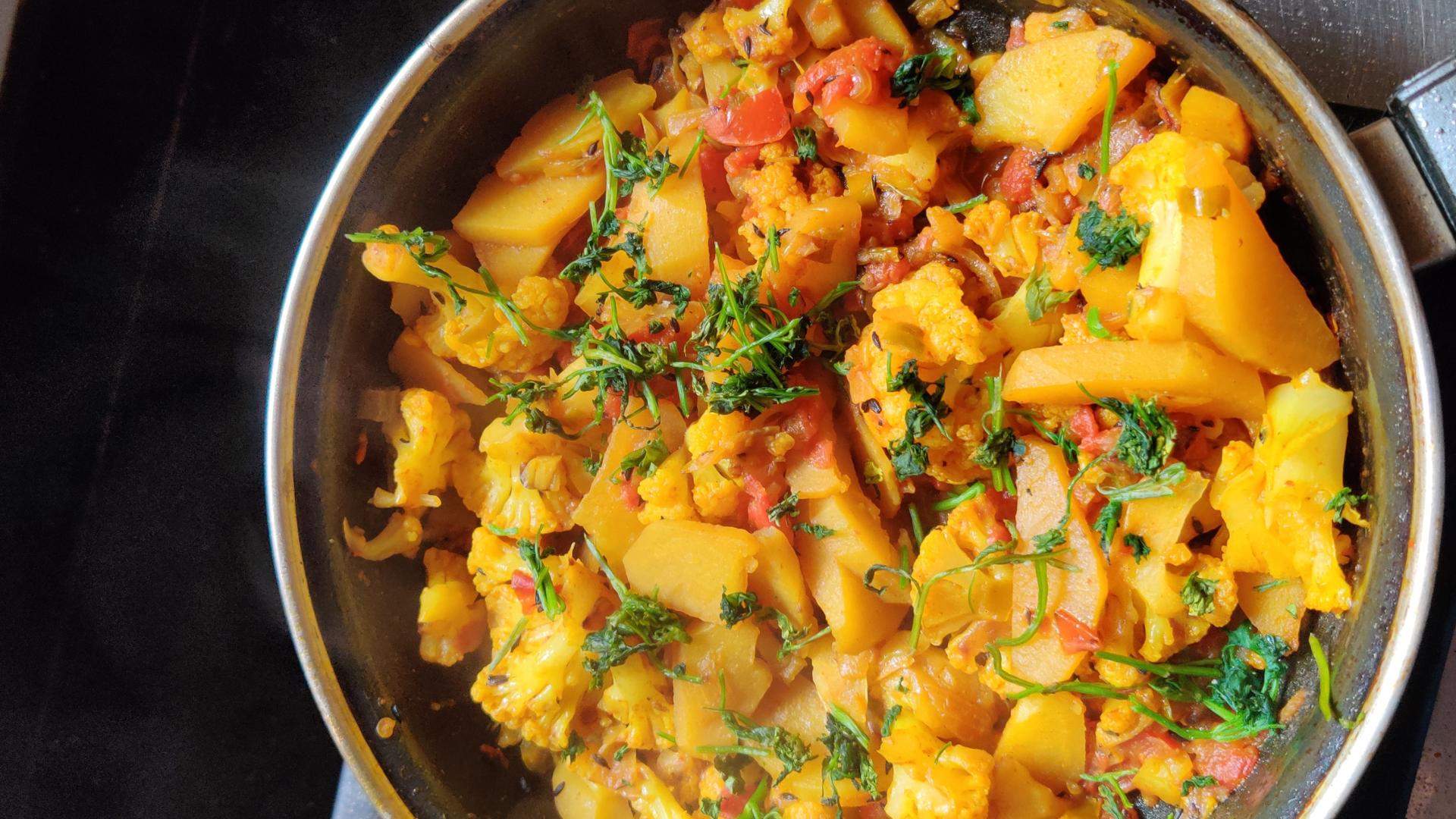 MALAI KI SABZI
It's hard to imagine food more flavourful than Mughlai cuisine. Renowned for its rich, colourful dishes, much of what you'll taste is packed with potent ingredients like saffron, cardamon, cream and butter. Malai ki sabzi is a traditional meal that captures the magic.
Local vegetables are cooked with cream and given a pungent boost with the full-flavoured combination of garlic, turmeric, coriander and green chilli. Take a food adventure to India to learn how to make this incredible dish with help from a cook specialising in Mughlai cuisine.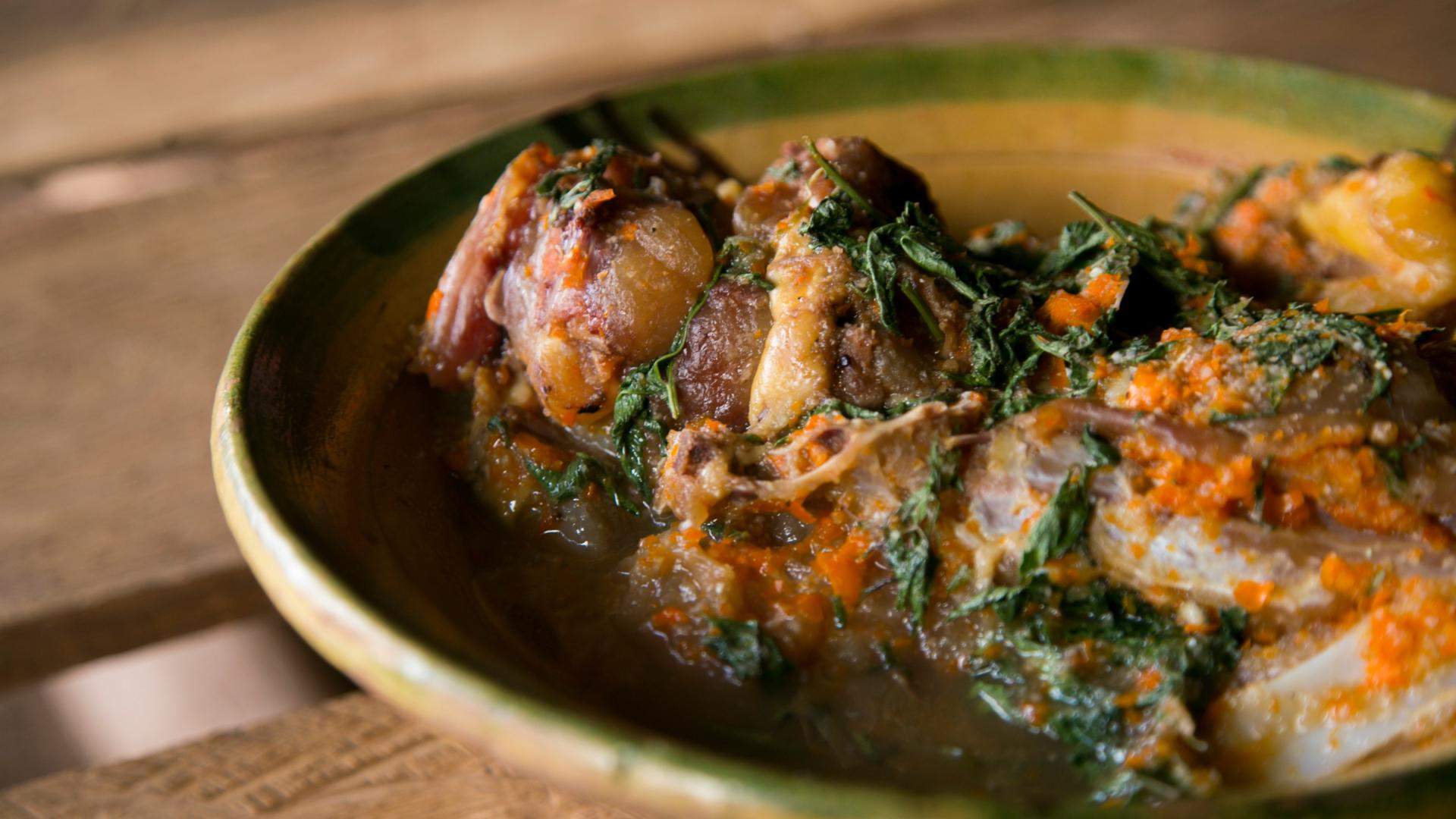 PACHAMANCA
Based upon centuries of colonial rule and immigration, Peruvian cuisine is a melting pot of global influences. In fact, two of the country's most popular cuisines — 'nikkei' and 'chifa' — showcase how local flavours have merged with Japanese and Chinese culinary ideas.
The cuisine emerging from atop the Andes mountains is just as special. Meaning 'earth pot', pachamanca is the ideal introduction, with scorching hot rocks used to cook pork, lamb or chicken seasoned with black mint and broad beans. Journey to Cusco to get a taste.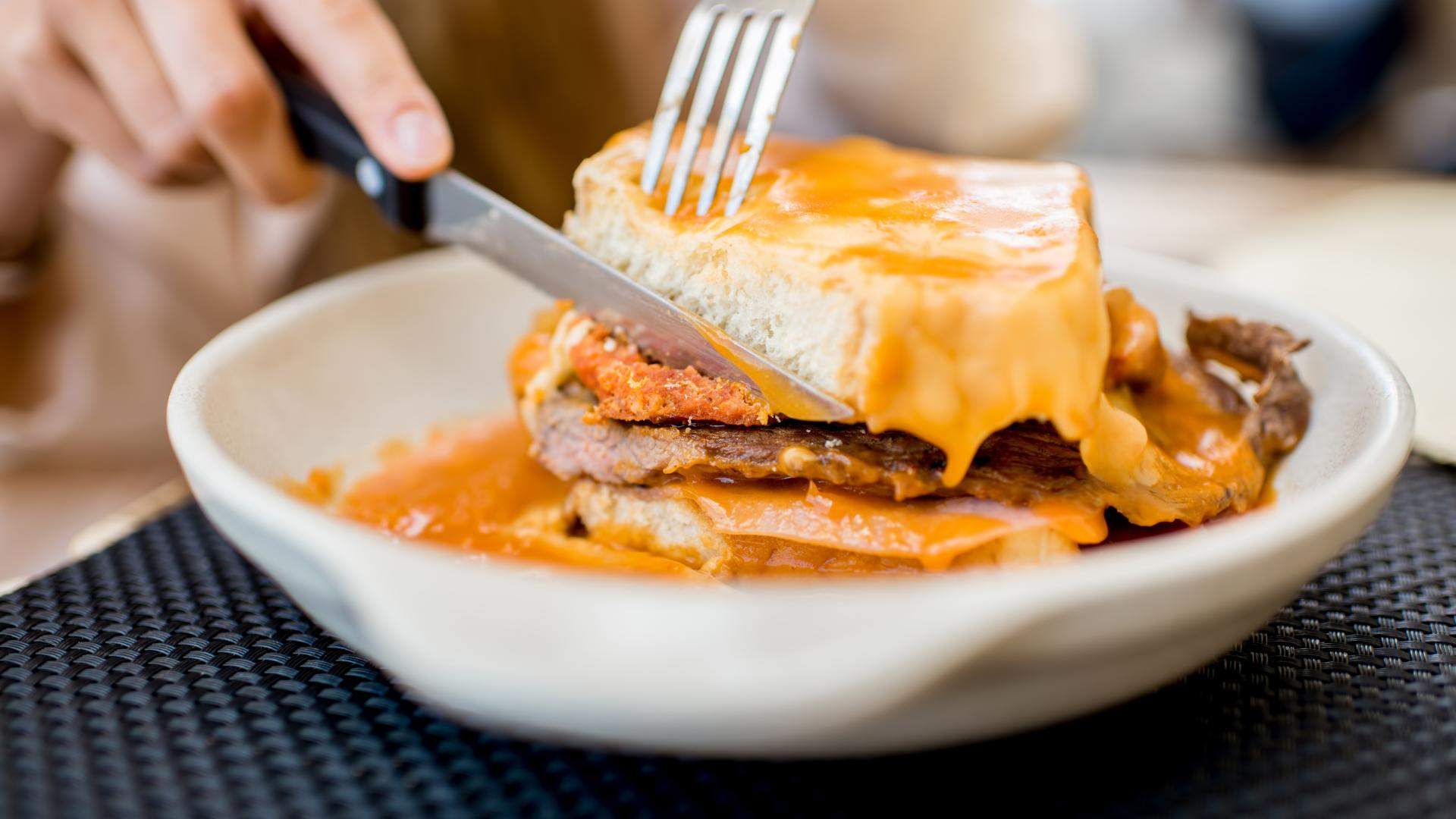 FRANCESINHA
Toasties are still enjoying time in the culinary sun, so why not feast on the Portuguese version of a croque monsieur? Almost every cafe in Porto has its own version, but a tried-and-true francesinha sees layers of beef, ham and sausage stacked between two thick slices of toast.
This decadent creation is next draped in melted cheese from top to bottom, then drenched in a traditional sauce made from tomato and beer. Served alongside a big portion of fries, a Portugal food tour will highlight how the 'little French sandwich' is really a fully-fledged meal.
Get out, explore, dive into adventure and find your WOW with Intrepid Travel. Find out more on the website.
Top Images: Gwangjang Market, Mike Swigunski
Concrete Playground Trips
Book unique getaways and adventures dreamed up by our editors