Tony Hawk Is Dropping in Down Under to Chat About His Career and Turn a Brisbane Venue Into a 'Pro Skater' Level
The skater icon will discuss his decades on the board — and turn Brisbane's Fortitude Music Hall into one of the levels from 'Tony Hawk's Pro Skater'.
At skate parks around the world — and on consoles in lounge rooms, too — many an hour has been spent kickflipping and ollieing because of Tony Hawk. He's the professional skateboarder who became a household name, and the man whose licensed video game series had everyone sliding and grinding just by furiously mashing buttons. And, come 2024, he's coming to Australia to chat about his career.
The skater icon is taking part in a talkfest aptly called An Evening with Tony Hawk. If you've ever wondered how he landed his famous '900', becoming the first skateboarder to complete two-and-a-half mid-air revolutions — or if you just want to know why Tony Hawk's Pro Skater, its sequels and spinoffs are so damn addictive — head along to the Enmore Theatre in Sydney on Friday, January 19, or The Athenaeum in Melbourne on Monday, January 22 and The Triffid in Brisbane on Thursday, January 25 to find out.
Hawk's Brissie trip comes with a caveat, however: his discussion has already sold out, but he's also going to turn the Fortitude Music Hall into an immersive Tony Hawk's Pro Skater experience for one day only on Saturday, January 27.
In the chats, as well as discussing life, turning skating into a job, career highlights, his pop culture prominence and more — and maybe even his on-screen appearances in everything from the first xXx movie to Sharknado 5: Global Swarming — Hawk will be joined by Birdman: Or the Unexpected Virtue of a Tony Hawk Pro Skater Cover Band. Setting the vibe through tunes from the games, their setlist includes Rage Against the Machine, Millencolin, Goldfinger and more.
In Brisbane only, Hawk's THPS25 event will drop in to celebrate a quarter century of the games series, with Fortitude Music Hall turned into a replica of one of the levels from the game. Yes, Hawke will hop on a board on an 11-foot-plus vertical ramp that'll sit in the centre of the venue. Joining him from the Birdhouse skate crew, including Lizzie Armanto, Elliot Sloan Felipe Nunes and Reese Nelson.
The THPS25 event will be split into two sessions, with the daytime slot an all-ages affair and the evening session only for over 18s. Birdman: Or the Unexpected Virtue of a Tony Hawk Pro Skater Cover Band will pick up their instruments at both, too, as joined by DZ Deathrays doing a DJ set at each. Yours Truly and Teenage Joans will also take to the stage during the day, and Bodyjar and Alex Lahey at night.
If you're keen to play Tony Hawk's Pro Skater while you're there, that's understandable and will also be an option. Show off your moves on a five-metre video wall, plus console stations set up around the venue.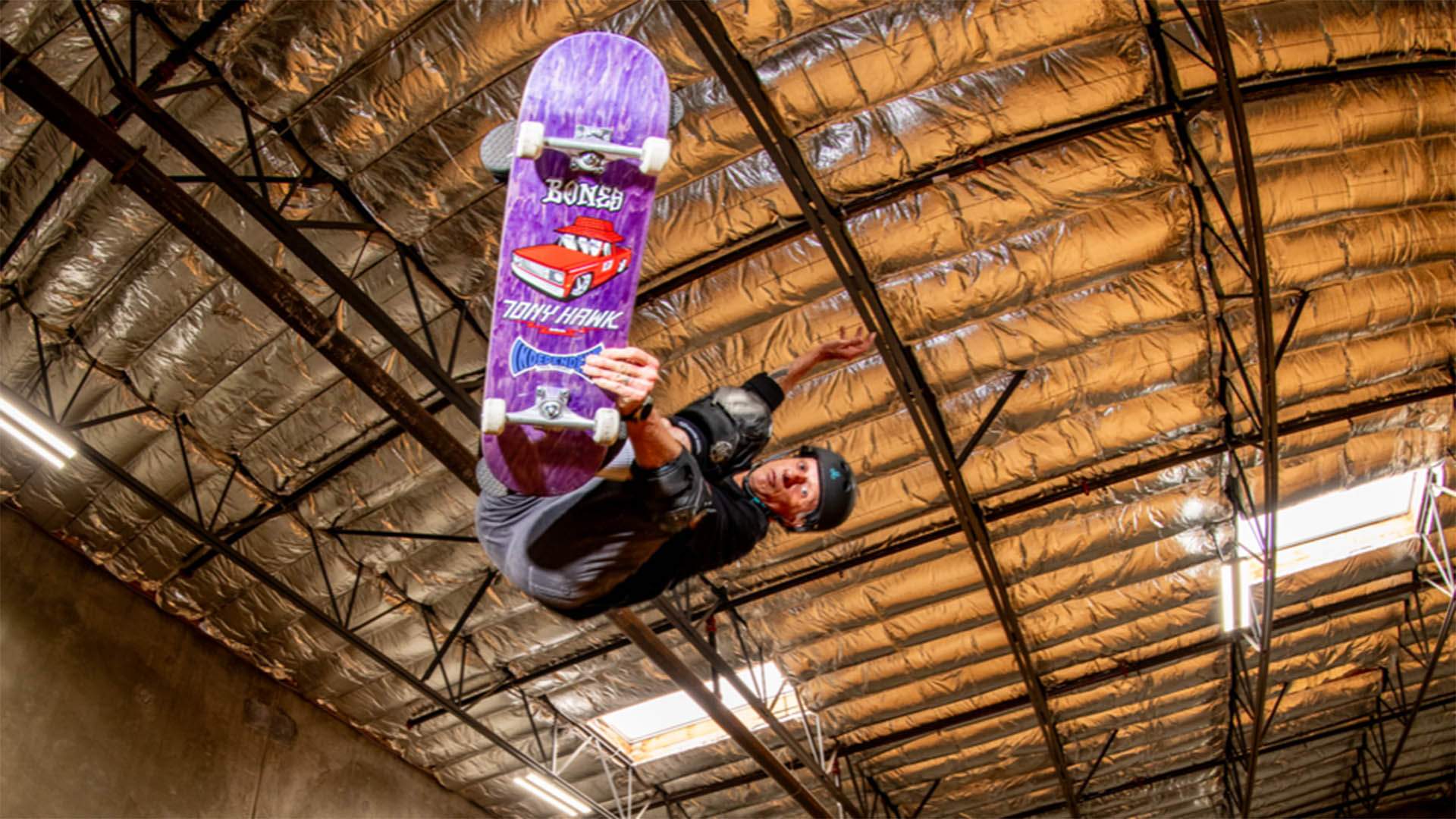 TONY HAWK AUSTRALIAN TOUR 2024:
Friday, January 19 — An Evening with Tony Hawk, Enmore Theatre, Sydney
Monday, January 22 — An Evening with Tony Hawk, The Athenaeum, Melbourne
Thursday, January 25 — An Evening with Tony Hawk, The Triffid, Brisbane — SOLD OUT
Saturday, January 27 — THPS25, Fortitude Music Hall, Brisbane
Tony Hawk is touring Australia in 2024. Head to the tour website for further details and tickets for An Evening with Tony Hawk. For the THPS25, join the waitlist at the event website, with tickets presales from 9am AEST on Wednesday, November 1. 
Top image: Victor Solanoy via Flickr.
Concrete Playground Trips
Book unique getaways and adventures dreamed up by our editors