A Whirlwind Guide to Eating in Vietnam
You don't need mountains of time to experience the diverse regions of Vietnam, just an open mind. And mouth.
Upon returning from a winter escape to sunny Vietnam, my response to the obligatory "how was it?" was consistent in message, and in enthusiasm. "THE FOOD! Oh my God!", pretty much sums it up. Most surprising was just how regional the cuisine is and how it can differ from the north to the south, east to the west. Of course, if you go along looking for pho, spring rolls and banh mi, you will indeed find — and no doubt enjoy — them everywhere. However, if you open your eyes and mind a little wider, you'll discover each region has a set of specialties, and an approach to food that differs slightly from everywhere else. What does consistently run through the entire country is a commitment to freshness and flavour; fragrant fresh herbs liven even the simplest of meals, and local dishes are borne from what's available to be caught from the sea or picked from the ground.
In one reasonably short trip you can experience vast differences in not only the food, but also in the scenes and 'scapes. From city madness — which mostly entails throngs of scooters careering around the roads and tourists closing their eyes and hoping for the best when crossing the street — to beautiful beaches, and mountain peaks to rice fields in the valley.
Here are a few highlights to be discovered with eyes, mind and mouth wide open.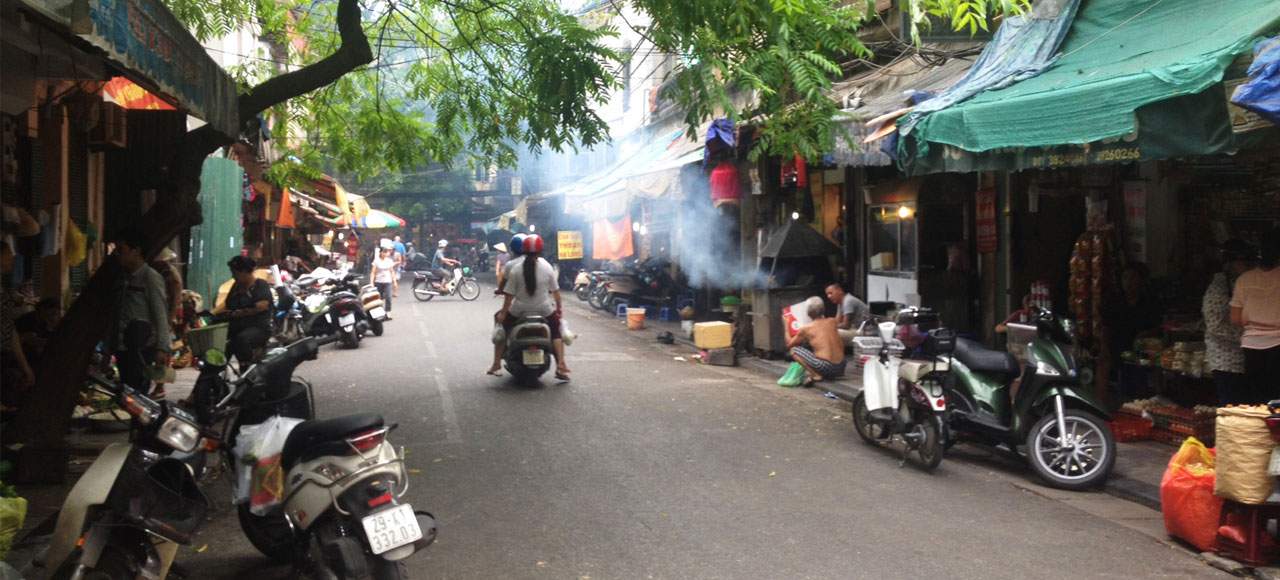 HANOI
Hanoi in the north is the country's capital, and yet seems a touch more modest and visitor-friendly than Ho Chi Minh (Saigon). The traffic system will leave you aghast for the first day, and after that you must embrace it, roll with it and trust in the controlled chaos of the road when you close your eyes and run towards the other side. Taking the city on foot will let you discover hidden laneways, a hint of French architecture, buzzing street food stalls, plenty of cheap fake goods for sale, and a snippet of local life. The Old Quarter and area around Hoan Kiem Lake is the perfect base to explore the city. Hit the lake early one morning to get a glimpse of what keeps the locals so happy, healthy and vibrant: plenty of Tai Chi, stretching, breathing and all manner of interesting morning rituals.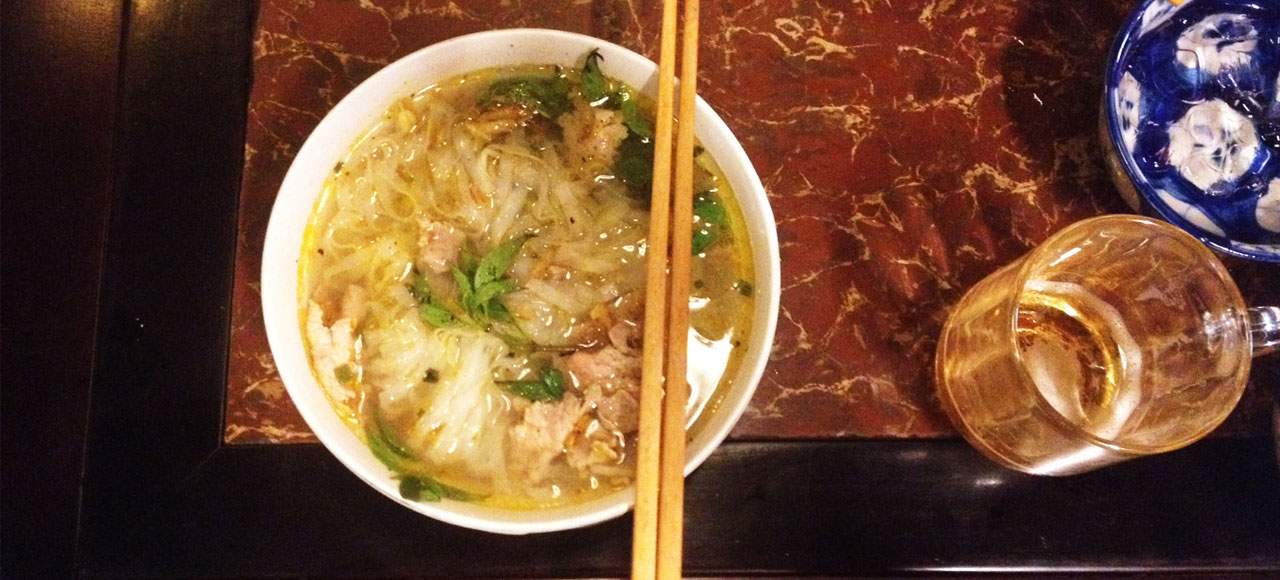 HANOI FOODNOTE
Here it seems nearly all to do with rice noodles and soup (yes, you will find pho aplenty in Hanoi). One of the local specialties here is bun bo nam bo — which is not only delicious, but incredibly fun to pronounce. This is a beef noodle dish of vermicelli, barbecued beef strips, a tasty stock sauce, chopped peanuts and lashing of fresh herbs on top. At Bun Bo Nam Bo (67 Hang Dieu – be careful of imitators who have popped up nearby), you need only to walk in and tell them how many serves and you will be presented with a bowl of this tasty meal for all of about $2.50. Similar local options include bun cha (pork and noodles) and bun ca (crispy fish and noodles, this time served in a soup), while cha ca is a slightly different local treat – barbequed fish with chilli and lemongrass, served with dry rice paper, fresh salad and peanuts, and a dipping sauce all to be wrapped, dunked and downed. An unsung hero of Hanoi cuisine, cha ca will prove its worth if you seek it out.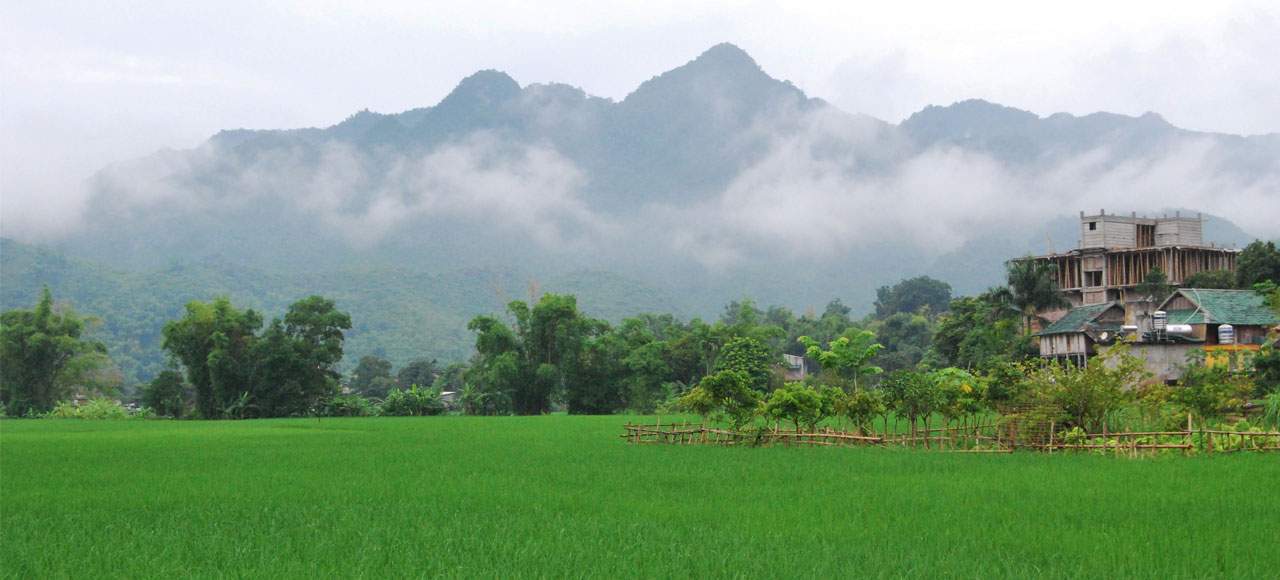 MAI CHAU
Mai Chau lies about four hours south-west of Hanoi and is home to a White Thai community of people. There are small villages that can be reached by wandering through the rice fields (among the song of frogs, geese and cows), where you'll find homestay options, stalls selling woven scarves, bags and clothing, and even a few traditional looms on display or in use. It's a beautiful change from the city and a real taste of rural life. If you stay at Mai Chau Lodge, there are plenty of activities to book, such as walking tours with local guides, cave explorations, market trips and cooking classes.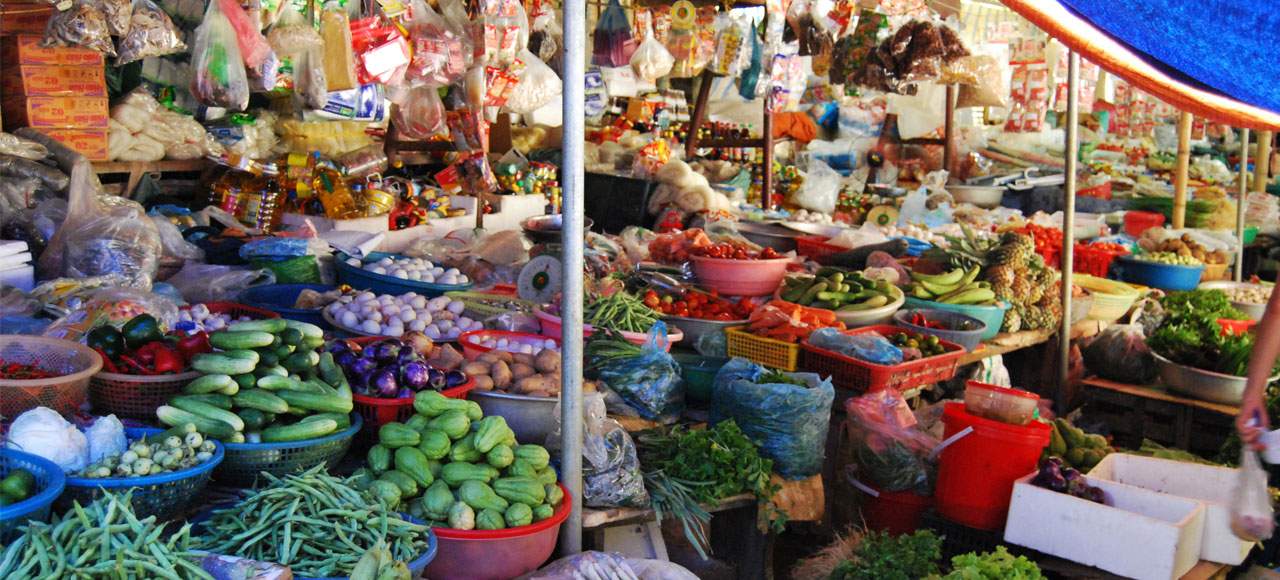 MAI CHAU FOODNOTE
Because this area is inhabited by White Thai people, the food is highly varied and pulls strong influences from Chinese and Thai cuisines. So while dishes such as tom ka ghai and fried noodles might have you wondering if you've strayed from traditional Vietnamese cuisine, just think of how little you worried about the 'Frenchness' of that banh mi baguette. The cuisine here holds a very interesting identity, and that is precisely thanks to the different influences. Of course, being in the rice fields, the ubiquitous white grain features heavily, and is served with pretty much everything. As are the flavours of lemongrass, lime, garlic, chilli and salt. And, somewhat surprisingly, sweet potatoes that are grown in the fields and sold at the local markets in abundance.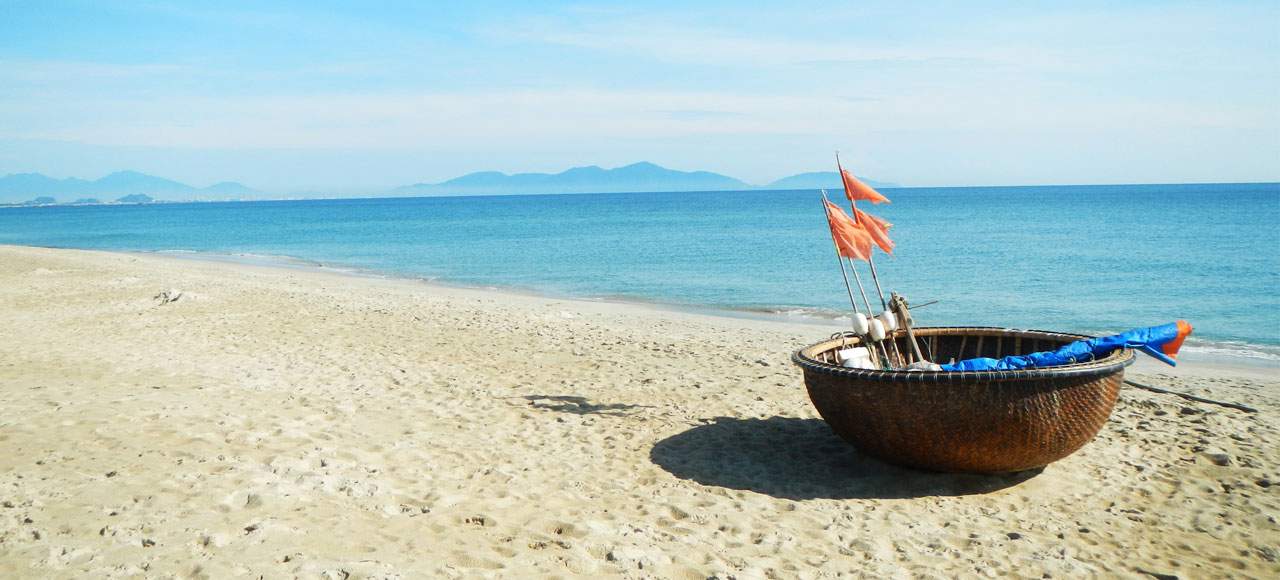 HOI AN
Hoi An in central Vietnam is a quaint little delight of a town that seems highly geared towards tourism, yet still retains some element of small-town charm. Lanterns hang outside the shops and the old town's cobbled streets are filled with wanderers of the non-motorised variety, in very European fashion. Don't be overwhelmed by all the clothes tailors and shoemakers. Save time and energy and head straight to Miss Forget-Me-Not (37 Phan Chu Trinh Street) for clothes and shoes, and Tu Chi (24 Phan Boi Chau Street) for bags — they come highly recommended by many travellers, including this writer.
Then find respite from it all at An Bang Beach, about four kilometres out of town. My recommendation is to base yourself out there, in one of the few homestay properties (there are no hotels, per se, but Beach Hideaway and Seaside Village both offer glorious villa-style cottages), and cycle into town when the days calls for dining or shopping. For the other times, the beach provides long stretches of white sand dotted with traditional fishing coracles, warm calm water to float about in, and a stretch of bars and restaurants with shaded beach lounges for their customers. Watch the local families descend on the beach as the sun recedes — they bring tables, chairs, big pots of rice and grilled meats, make a fire and settle in for an evening on the sand. It's quite a sight.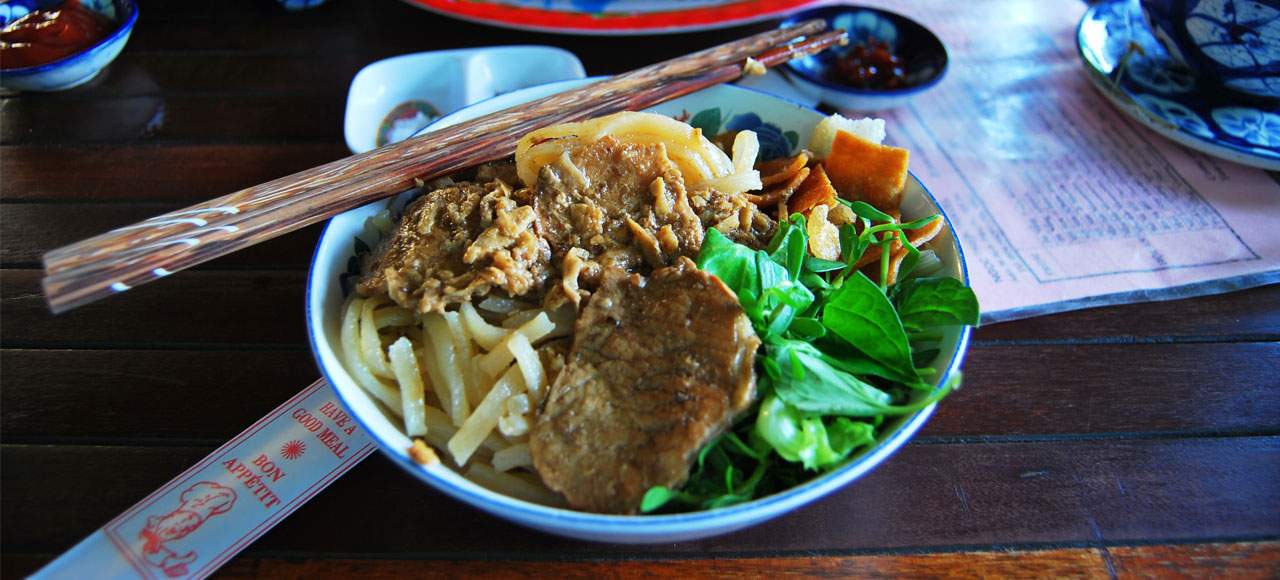 HOI AN FOODNOTE
Perhaps the jewel in Hoi An's food crown is cao lau, a traditional dish of noodles made using water from the well to give them a heavier, chewier texture. These noodles are sandwiched between rich, salty stock at the bottom and grilled pork and fresh leaves on top. It's served at breakfast time (although you can find it any time of the day) and is a surprisingly great way to start the day of eating. Other treats specific to Hoi An include white rose (rice paper dumplings filled with minced prawns) and com ga, shredded chicken with yellow rice. Of course, being by the sea, fresh seafood also features heavily. Ordering the fish special often means whatever the local fishermen have brought back in their coracles that morning, so you can guarantee it will be fresh, and local.
Beyond all that, wherever you are in Vietnam, remember to wear sunscreen, cross the road with bravery, barter with a smile, look for regional specialties and try ca phe sua da (Vietnamese iced coffee) at least once, if not daily.

Photography by Greg George and Julia Gaw.