TRAVEL & LEISURE
Eight Victorian Snow Experiences That Aren't Just Skiing or Snowboarding
From dogsledding to glamping on a mountain and visiting a steamy onsen.
Eight Victorian Snow Experiences That Aren't Just Skiing or Snowboarding
From dogsledding to glamping on a mountain and visiting a steamy onsen.
Once those temperatures drop and the icy snows of winter set in, Victoria's alpine resorts have skiers and snowboarders flocking from all over, keen to make the most of their powder-topped slopes and crisp mountain air. But just because those classic snow sports aren't your jam, doesn't mean you can't still embrace the wintery white magic of it all. Whether you fancy swapping the skis for a soak in a Japanese-style onsen, or taking a break from the board in favour of a mountain-top glamping adventure, there are plenty of alternative ways to embrace the snow season, alpine-style. Rug up and check out these eight Victorian snow experiences that aren't just skiing or snowboarding.
In keeping with current COVID-19 restrictions, the Victorian snow season is set to kick off a little later than usual, on June 22. Stricter social distancing and hygiene requirements will mean this year's season will look a little different to others, with reduced staff numbers and restrictions on venue capacity. The ski industry is currently working with the government on a new set of snow season guidelines designed to help minimise the spread of COVID-19.

GLAMP ATOP A SNOW-COVERED MOUNTAIN
If there's one way to really level-up your snow game, it's a unique mountain sleepover, which will see you sleeping under the stars and surrounded by pristine, snow-dusted bushland. And yes, that's a thing. Located at Mt Hotham, Alpine Nature Experience's sustainably-built 'snowdome' tents are available to book for an overnight stay on top of its regular snowshoe, fondue and dinner package. The Igloo to Skidoo experience will see you spend a cosy night glamping on snow in the wilderness, enjoying the creature comforts of plush bedding and a private wood fire heater while those stars twinkle through the tent's see-through roof. A hearty mountain-top breakfast kicks things off the next morning, before a scenic snowmobile ride back to the car park. It'll set you back about $289 for the whole shebang, depending how many people you book for.

TRAVEL THE SLOPES BY SLED DOG
Swap those skis for some propulsion of the furry, four-legged variety, whipping across the slopes on a sled dog tour. One of these scenic snow adventures will see you travelling in style, pulled by a team of very good boys (and girls). The Howling Huskies crew offers a range of dog-powered tours out of Dinner Plain, Mt Baw Baw and Mt Hotham, all with plenty of opportunity for post-ride pats and selfies. These tours start from $185 for a 30-minute ride for two and go up to $1250 for a five-hour adventure. Meanwhile, the long-running Australian Sleddog Tours is based at Mt Buller, hosting daily rides, starting from $120 a person, through the winter season with its team of mostly rescued huskies. If you're lucky, you could score a visit with legendary crew member Dusty, the Australian Kelpie.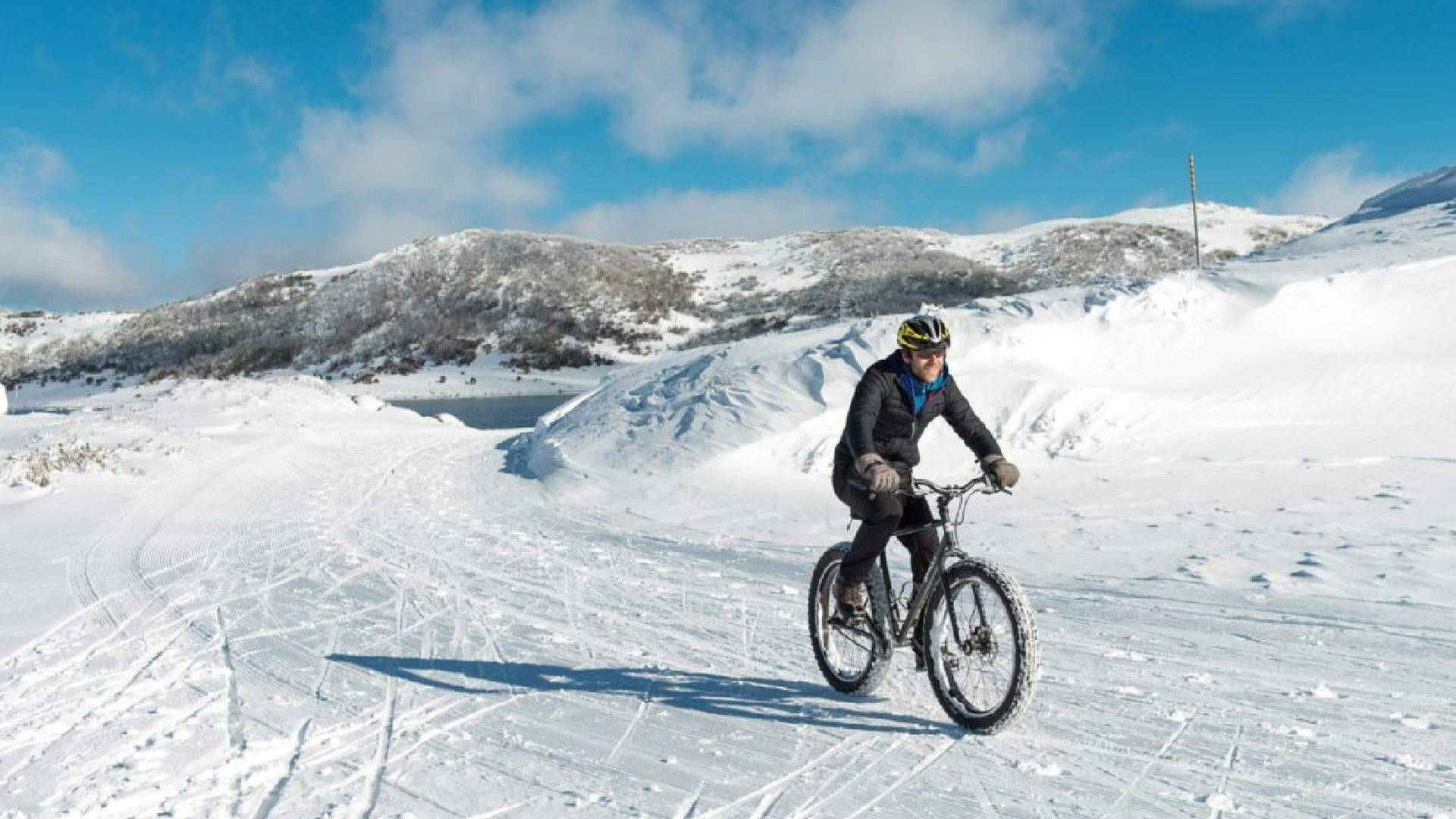 HIT THE SNOW ON A FAT BIKE
Thought mountain biking was just a summer thing? Grab that helmet and think again — cycling through powder might be your new winter calling. Fat bikes are specialised off-road cruisers with extra wide tires that are primed for handling snow-covered trails. And you can take one for a spin across a whole network of fat bike tracks winding through the slopes of Falls Creek. The groomed trails are rideable whenever the temperature's below 0 degrees, though your muscles will thank you for sticking to the areas of hard-packed snow. If you're without a fat bike of your own, you can hire a suitable whip from Snowrider Rentals, located within Falls Creek Hotel.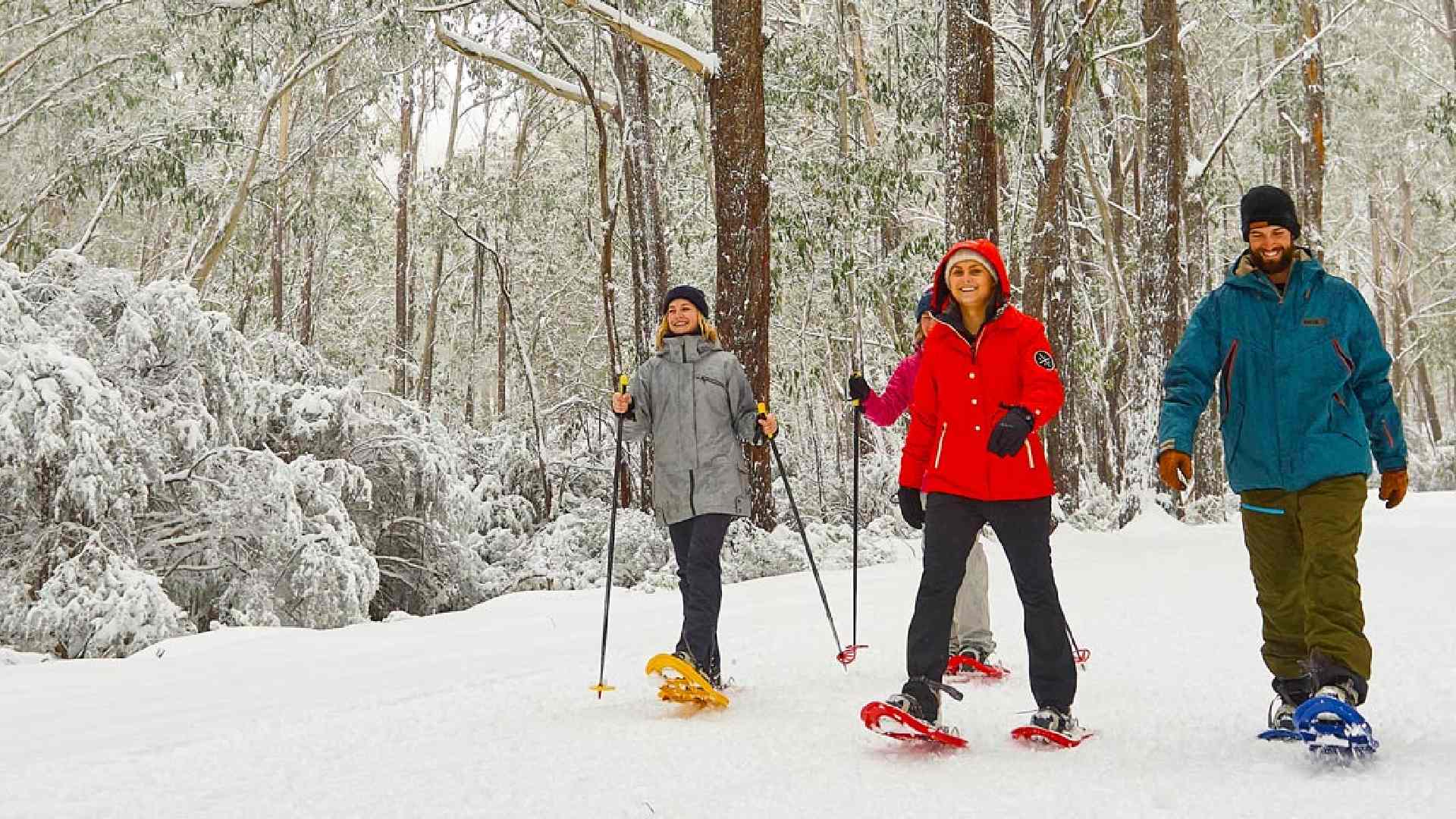 SNOWSHOE THROUGH THE ALPINE WILDERNESS
If hiking is your preferred method of mountain appreciation, you can opt to keep both feet firmly on the ground with a rugged snowshoeing adventure. Ditch the skis or board in favour of a budget-friendly pair of rental snowshoes and trek your way across those slopes instead. Mt Buller's guided one-hour Yeti Snowshoe Tours run daily, clocking in at just $35 per person with shoe hire included. They can even be tailored to suit different skill levels, ranging from a newbie-friendly stroll around the village, through to a more strenuous summit climb. The stunning wintery surrounds of Mt Stirling can also be enjoyed on foot, either on a self-led snowshoe mission, or with a guided Saturday afternoon tour. There are two signposted trails to explore here, weaving through dense mountain ash forest and offering some top-notch views while you wander.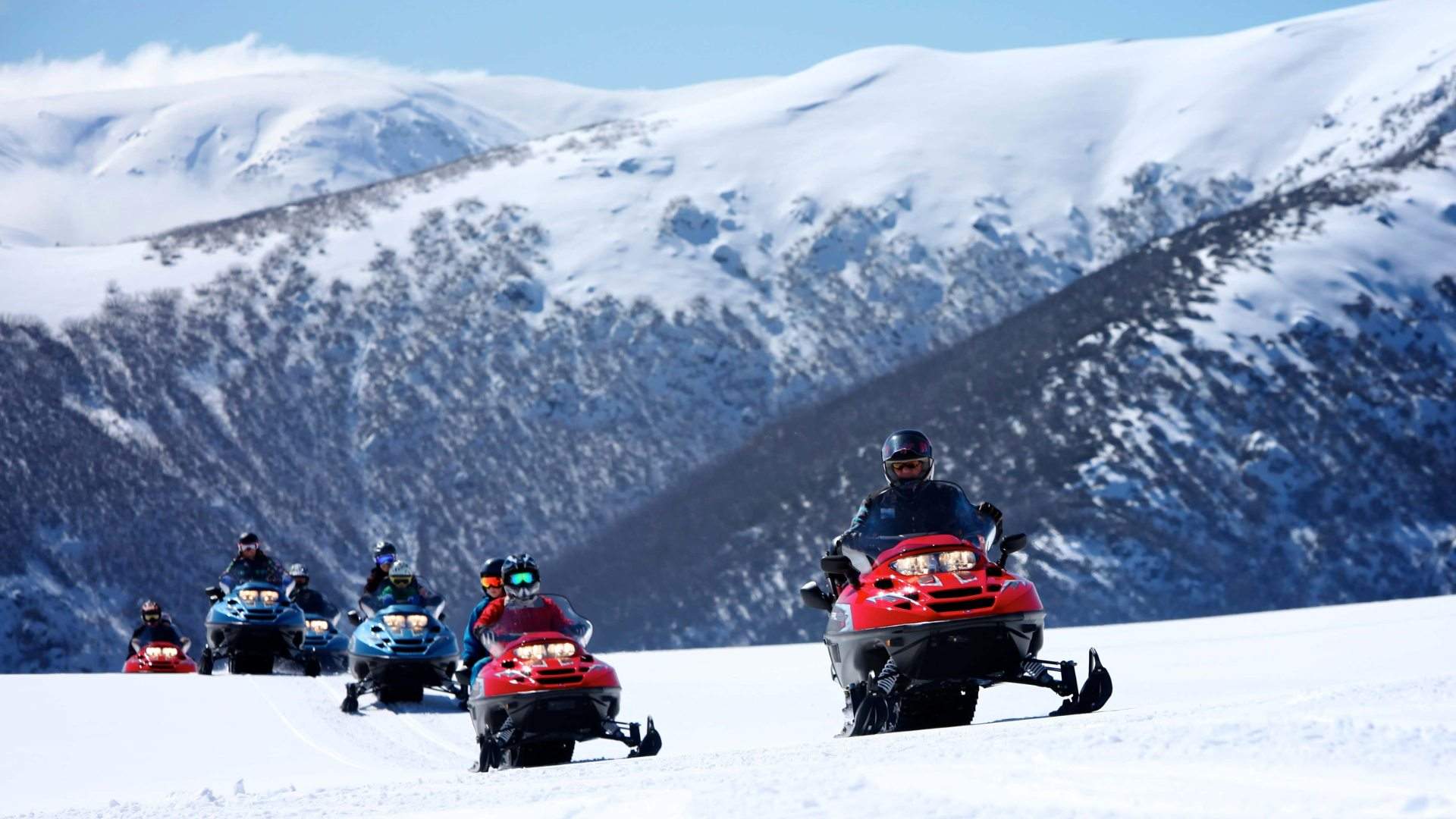 WHIP AROUND THE MOUNTAIN ON A SNOWMOBILE
To soak up maximum snow-covered mountain views, for minimal effort, rug up and jump aboard a snowmobile tour. You'll get to zip across the slopes taking in the best of all that winter scenery, while enjoying the advantages of a cushioned seat and some horsepower. Mt Hotham's Back Country Sled Tours runs a range of bush-bashing alpine jaunts on a custom-built, four-person sled pulled behind a long-tracked snowmobile. They vary from quick ten-minute treks ($90 for four), through to half-day overland adventures with lunch included (for $350). Or, if you prefer to take the reins, try a guided snowmobile tour of the rugged Bogong High Plains, running out of Falls Creek. You can drive yourself, or kick back and play passenger, as your group whizzes through mountain terrain overlooking Mt McKay, The Summit and more.

APRES-SKI, AUSSIE-STYLE
Australia might not have the level of apres-ski scene made famous overseas, but you'll still find plenty of ways to keep the snow party going long after the final chair lift is closed for the day. At Mt Hotham, Euro-style Zirky's Bar proves a popular choice for live tunes and warming serves of Austrian glühwein, while the always buzzy Bird is slinging crafty brews and snack specials, just metres from the Summit Chair Lift. Over in Mt Buller, you'll find classic pub grub and a wide-ranging drinks list at the newly revamped Kooroora Hotel. And at Falls Creek, punters can luxe up their night with a visit to intimate cocktail bar Apartment 3, where boutique gin reigns supreme.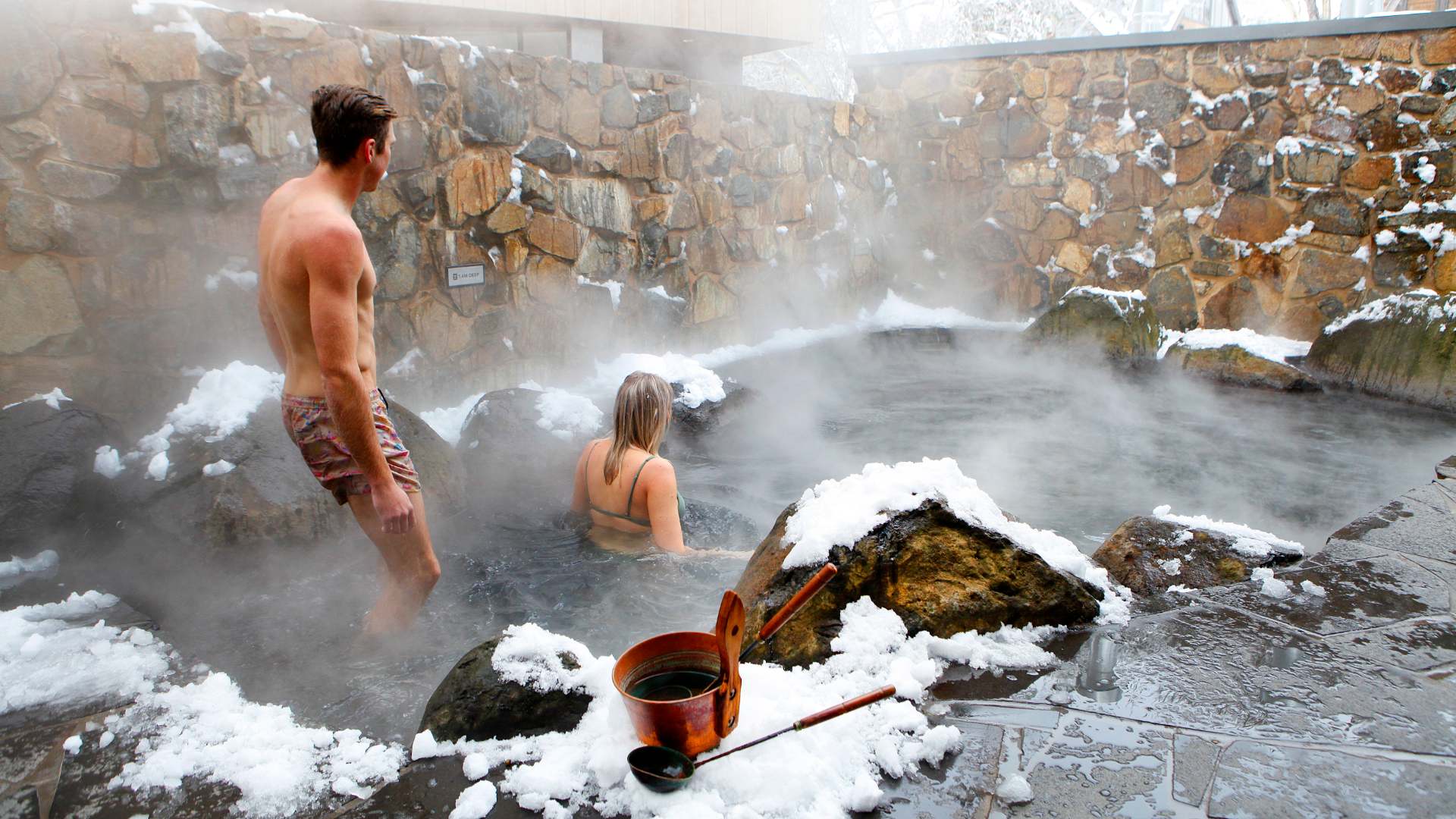 GET PAMPERED AT AN ONSEN
Whether you're battling achy post-ski legs or not, a little on-snow pampering is always a good idea. And handily, Onsen Retreat and Spa boasts a luxurious set-up in the heart of Dinner Plain, where you can experience some alpine magic without having to brave the elements or chair lift queues. Here, you can soak away your stress levels in a Japanese-style outdoor onsen that's heated to a toasty 38 degrees. Or, perhaps, settle into a soothing sauna session, back-ended with a volcanic hot stone massage and herbal exfoliation. Whatever your spa vibe, you're sure to find something to suit among this venue's extensive menu of facial therapies, body treatments and packages. Post mountain glow, sorted.

TAKE TO THE SLOPES IN A GIANT TUBE
If there's an acceptable method of descending the slopes on your butt, then you can bet we're here for it. And, with the added bonus of requiring minimal coordination, snow tubing ticks plenty of boxes. Victoria's got many spots where you can take a downhill snow slide in an inflated tube, including Falls Creek's ever-popular dedicated snow tubing park. This one's aimed at big and little kids alike, open daily from 2–6pm down in the Village Bowl. Meanwhile, Lake Mountain has its own 100-metre-long tube run kicking all year-round, and the Snow Park at Dinner Plain offers hours of easygoing snow play for lo-fi types.

Top image: Howling Huskies
Published on May 27, 2020 by Libby Curran