Sydney's Old Clare Hotel Now Has Pet-Friendly Suites Complete with 24-Hour Room Service
Your furry mate can relax in luxury with handcrafted bowls, a retro lounge, toys and free snacks.
Next time a Sydney staycation or holiday is on the cards, you can forget all about the pesky task of finding a decent pet-sitter. Instead, that fur-kid of yours is allowed along for the ride — if you opt for a stay in one of The Old Clare Hotel's newly pet-friendly suites.
Having scored a complete revamp back in 2015, the heritage-listed Chippendale lodgings has now broadened its clientele to include those of the four-legged variety. As of Monday, January 13, two of the hotel's suites — the Kent and Abercrombie — are completely pet-friendly. On request, they come decked out with extras like handmade pet bowls crafted by Motion Ceramics, Fuzz-Yard plush toys and a miniature retro-style lounge for your pet's sleeping and relaxing.
For guests on the go, there's a pet directory listing animal-friendly bars and eateries, and handy dog-walking and dog-sitting services available through the hotel. And your furry mate can even get in on the all-important room service action, with a complimentary menu of in-room pet dining options. They'll find treats like Yummi roo bites for cats and Savourlife beef-flavoured dog biscuits, and dry and wet food, all available 24/7.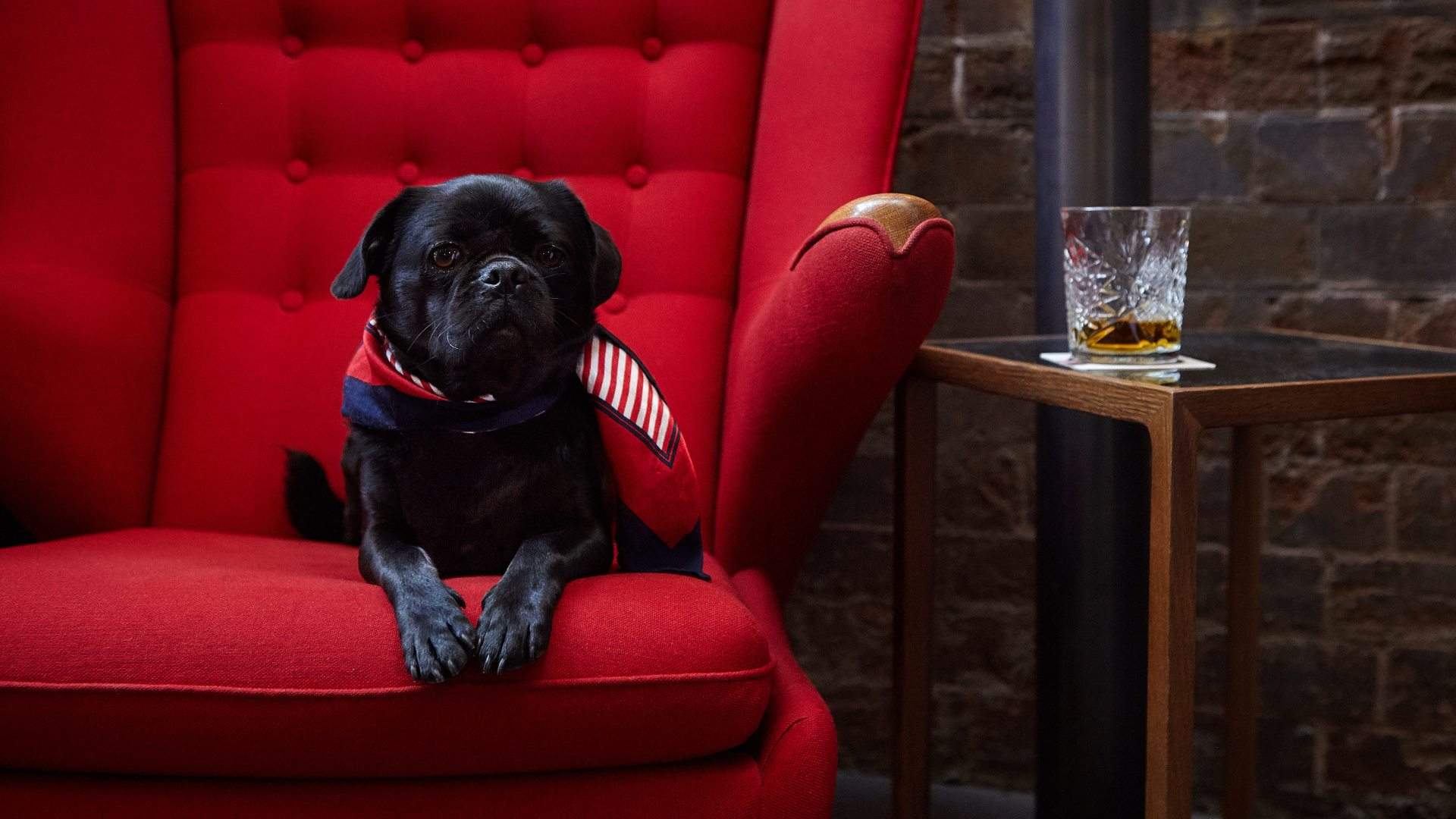 Up to two pets are allowed per room and while the the offering is aimed primarily at dogs and cats, the Old Clare is also open to other critters — get in touch to see if your pet gecko, guinea pig or bunny is welcome along.
Having your four-legged friend along on your getaway does come at a bit of a price, with the extra room charge clocking in at $100 per pet. That's on top of your suite's best available rate, so if you've got your doggo in tow, expect to pay starting from around $300 per night total for a stay in the Kent room and around $370 for the Abercrombie.
Find The Old Clare Hotel at 1 Kensington Street, Chippendale. To book your pet-friendly stay, contact the reservations team on [email protected] or call (02) 8277 8277.
Concrete Playground Trips
Book unique getaways and adventures dreamed up by our editors