Peninsula Hot Springs' New Geothermal Bathing Paradise Is Opening In East Gippsland
Glamping, a hotel and lots of hot springs are planned for the new Metung wellness precinct.
Since launching over two decades ago, the Peninsula Hot Springs have become a go-to wellness and pampering destination for locals and visitors alike. A trip down to leafy Fingal to soak in the stunning geothermal pools or indulge in a couple of spa treatments — it's a popular choice for a de-stressing day out of the city, as about 500,000 annual visitors can attest.
But come this summer, you'll have yet another place to sate those pamper cravings, with the owners confirming their new regional hot springs outpost is on track to open within the year. Thanks to a final boost in funding from government grants and a partnership with local tourism operators, the Metung Hot Springs are set to launch by summer 2021–22, in the heart of East Gippsland — an area that's been impacted by bushfires, severe drought and a global pandemic in the past year alone.
While the region is a favourite summer destination for many, it's hoped this new multi-faceted attraction and wellness precinct will help pull visitors all year round, what with all those steamy thermal pools and sauna options. But the choice of location is also a nod to Metung's past — the lakeside town was actually the setting of Victoria's first hot springs bathing, before it closed to the public in 1992.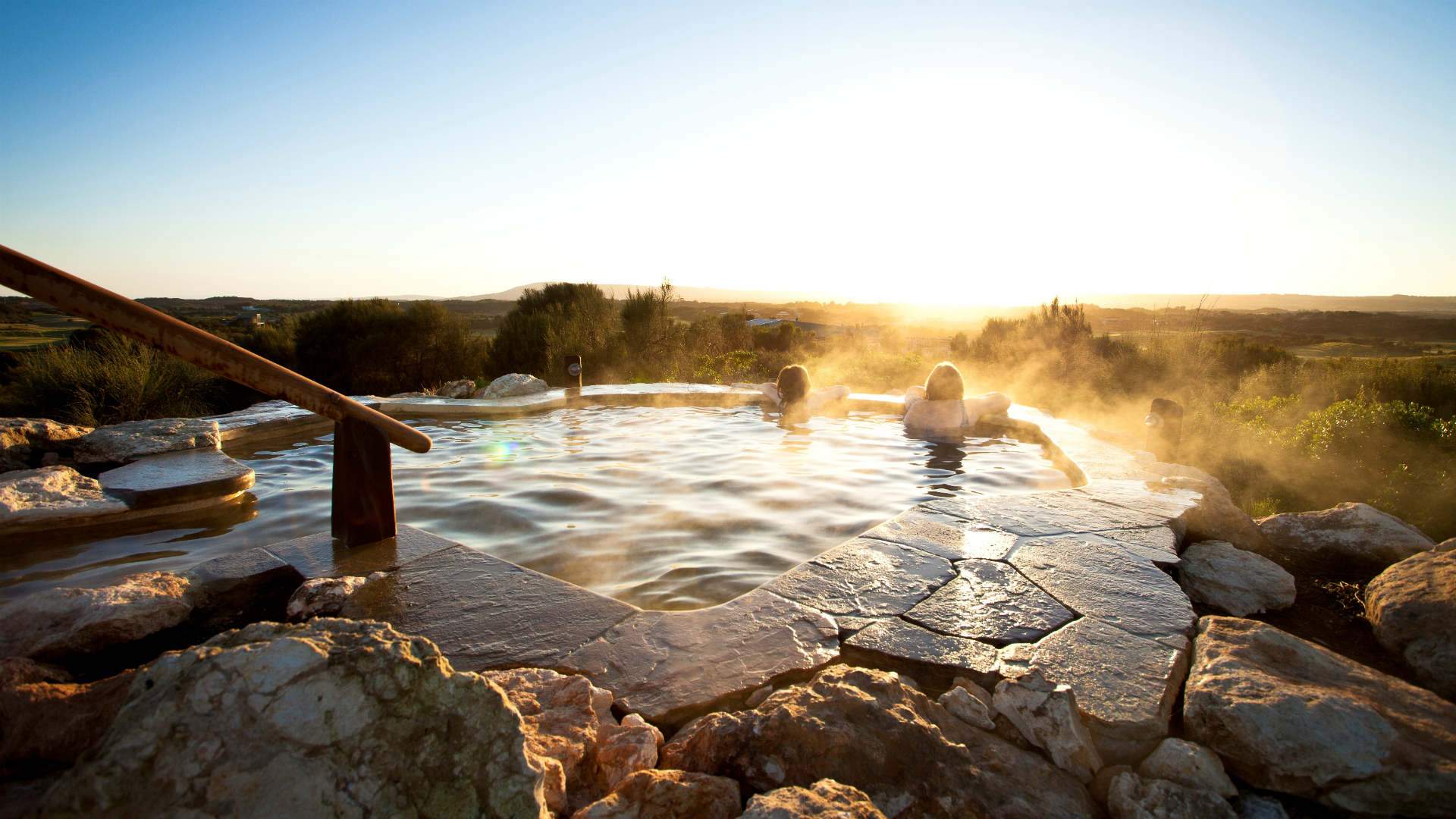 So, what do we have to look forward to? Well, work is set to kick off soon on the first phase of the project, which clocks in at around $6 million. This initial part will encompass various hot springs bathing facilities at the main King Cove site — sweeping views of the Gippsland Lakes, included — along with a dedicated glamping village like the one recently unveiled at the precinct's Mornington Peninsula sibling.
There'll also be a spa relaxation centre and further hot springs constructed at the nearby King Cove Golf Club, for what will become the country's first golf course-hot springs situation. A second phase is set to include something called a 'bathing valley', a hotel, and a marina with various pools and saunas featuring views across Lake King.
Of course, with Metung located around 3.5 hours out of Melbourne, the new hot springs is set to be less of a day trip and more of a weekend away. But hey, at least you've got a good few months to plan your visit.
Metung Hot Springs is set to open within the Kings Cove Estate, Metung, in summer 2021-22. Stay tuned for more details over at the Peninsula Hot Springs website.
Concrete Playground Trips
Book unique getaways and adventures dreamed up by our editors