TRAVEL & LEISURE
Ten Sydney Hot Spots for Visitors Who Want to Explore More
Hop from harbour to coast to the streets of the inner city, and you'll get a real picture of Sydney.
Ten Sydney Hot Spots for Visitors Who Want to Explore More
Hop from harbour to coast to the streets of the inner city, and you'll get a real picture of Sydney.
---
in partnership with

It's hard to get a true snapshot of a place you're holidaying in when you don't know a resident who can show you around. Sydney can be a particularly hard nut to crack — how do you balance seeing its famously show-offy coastal and harbour landmarks, with getting a peek at its less well-lit and polished contemporary underbelly?
To help you explore more of the city, we've gathered up a few of the very best, and some lesser known, experiences around town. And to do it, we've enlisted the help of Pullman Hotels and Resorts bar manager Jason Song and executive chef Daniel Simpson, because nobody knows a good secret like someone who works in hospitality.
Over at the Hacienda, the bar at the Pullman Quay Grand Sydney Harbour, Song slings drinks with the best of them, having developed an interest in mixology after years of working in a bank. Simpson, meanwhile, has traversed the world, making a living from cooking, and climbing the ladder all the way to the Pullman Sydney Airport. With our combined mental capacity, we've pulled together some of Sydney's best experiences to be had in the realms of food and drink, leisure and wellbeing, and contemporary art and design. So get your Dora on and start exploring.
Check out the rest of our Explore More content series to hone your itinerary for some of Australia's best holiday destinations.
FOOD & DRINK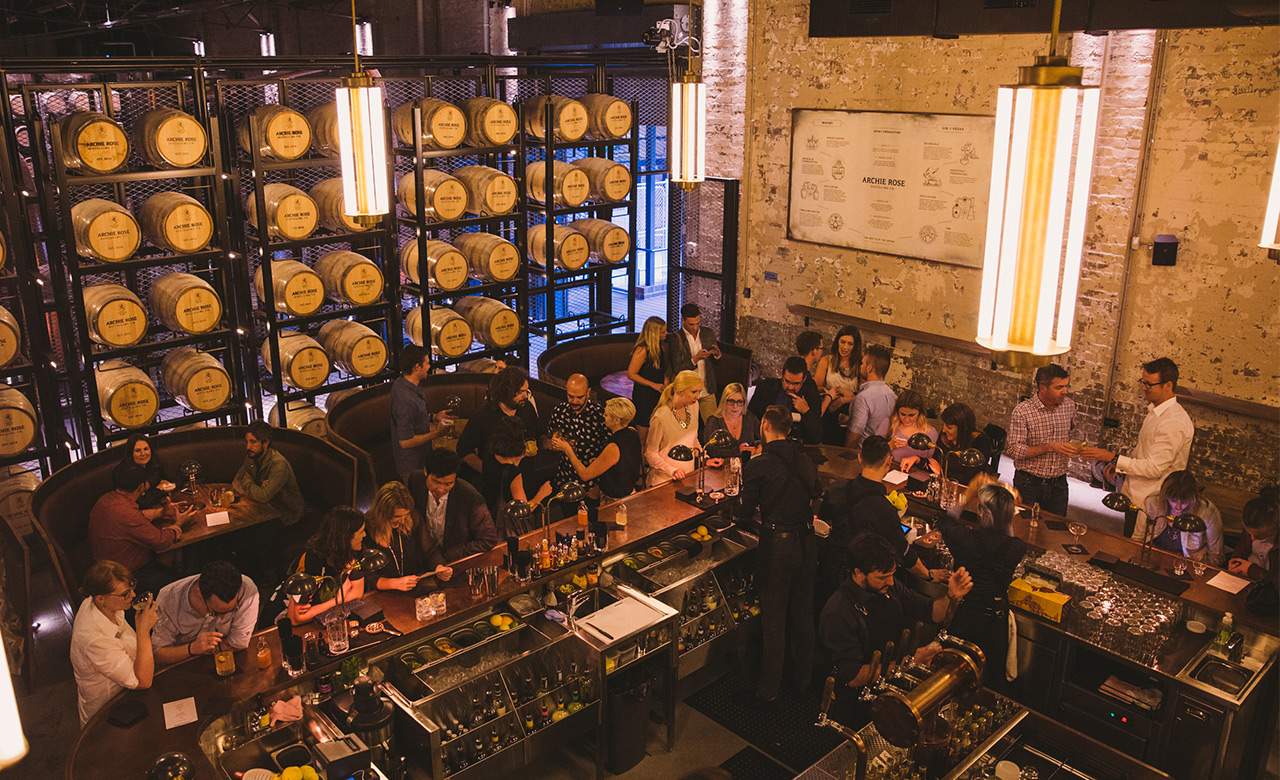 While Sydney has a booming beer brewing history, Archie Rose was the first dedicated spirit distillery to operate in Sydney for a very long time. Far too long, some might say. In addition to the creation of unique Australian spirits, a fine cocktail bar is attached to the distillery, and they offer a number of masterclasses on distilling and blending beverages. And while it's a favourite for after-work drinks, the cozy nooks in the bar are also perfect for a date, a solo mission or a get-together with old buddies. Very worth the trip to the industrial area of Rosebery.
Don't miss: The Archie Rose signature dry gin and fresh pear and ginger juice ($9)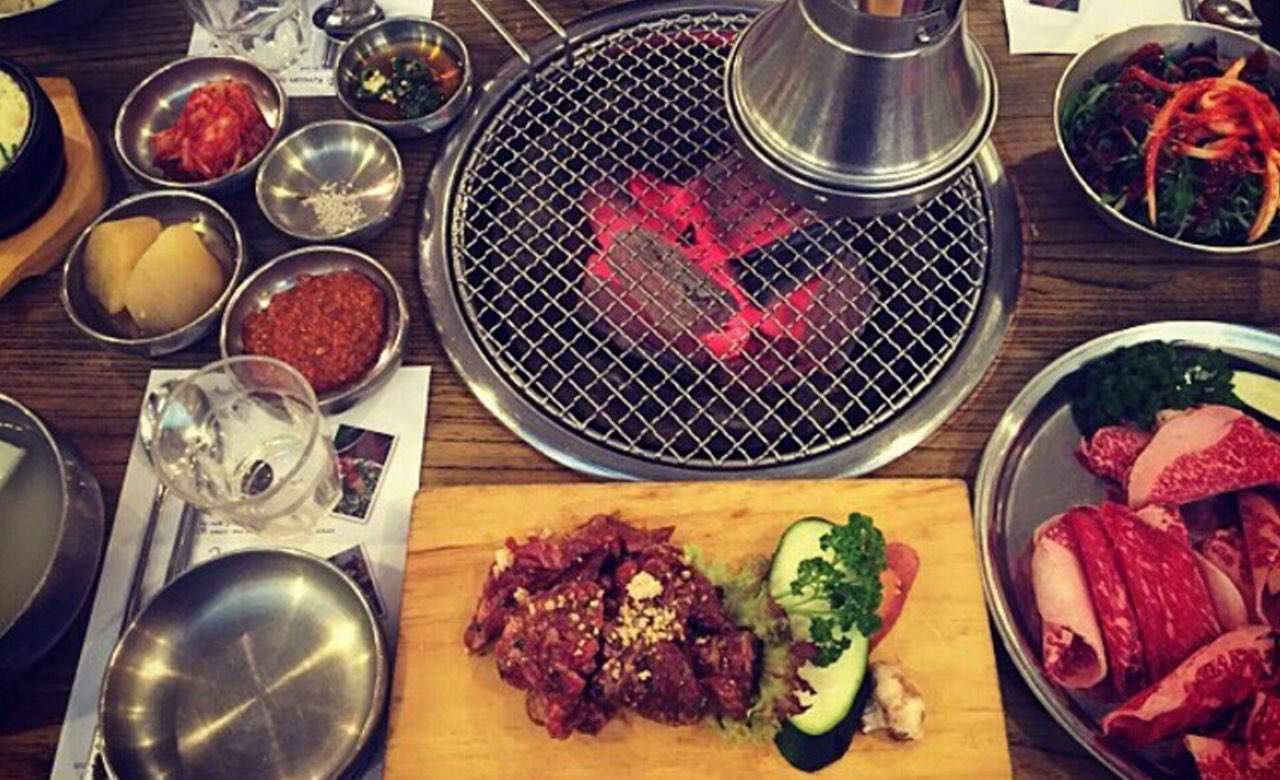 With Sydney's cultural identity being as multifaceted as it is, it's no surprise that some of the best food to be had made its way to our plates from far-off shores. Located in Haymarket in the centre of Sydney, 678 Sydney prepares some of the most delectable Korean barbecue that you'll ever have the pleasure of supping on, and they'll overload you with all the traditional sides that you can handle. If you're a believer in the maxim that if you want something done right then you have to do it yourself, you're in luck, because the responsibility of manning the barbecue rests entirely on the customer.
Don't miss: For the more adventurous, have the sliced beef tongue. For everyone else, the soy marinated pork ribs are pretty incredible.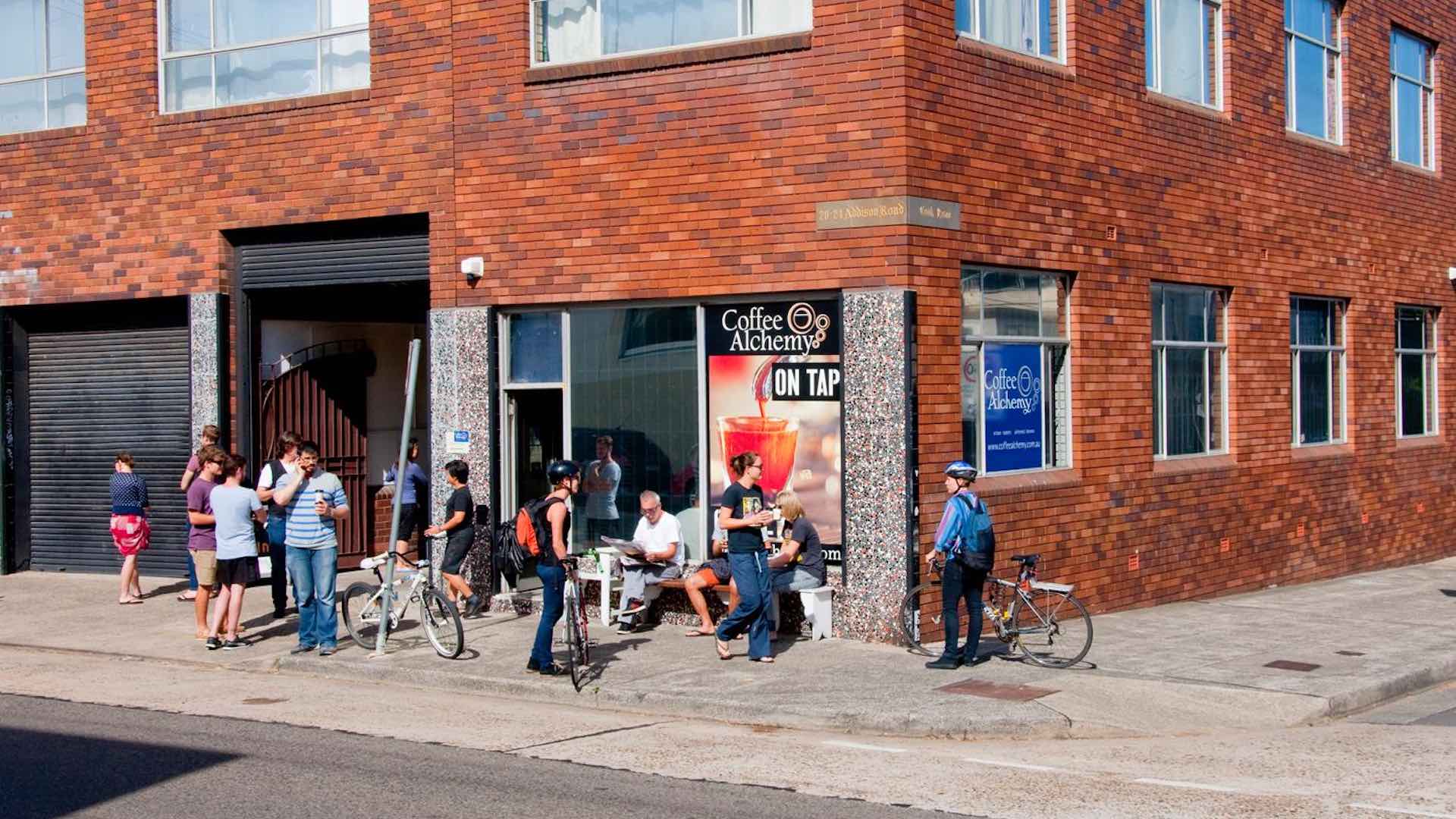 From time immemorial, a deep battle has waged between Australia's two largest cities, all about who can combine water, milk and ground coffee beans the best. Cafe and roastery Coffee Alchemy is one of Sydney's coffee heroes, with the product coming out of their Marrickville digs slaking the lust of many a coffee connoisseur with exceptional regularity. While there are more cafes in Sydney than one could poke a stick at, Coffee Alchemy is one of the few that illuminates just how seriously residents of the Emerald City take their coffee. Can't make it to Marrickville? Coffee Alchemy have a number of side projects, including Gumption in the CBD's Strand Arcade.
Don't miss: On a hot day, order a Sparkler — carbonated brewed coffee poured from the tap and served in a beer glass.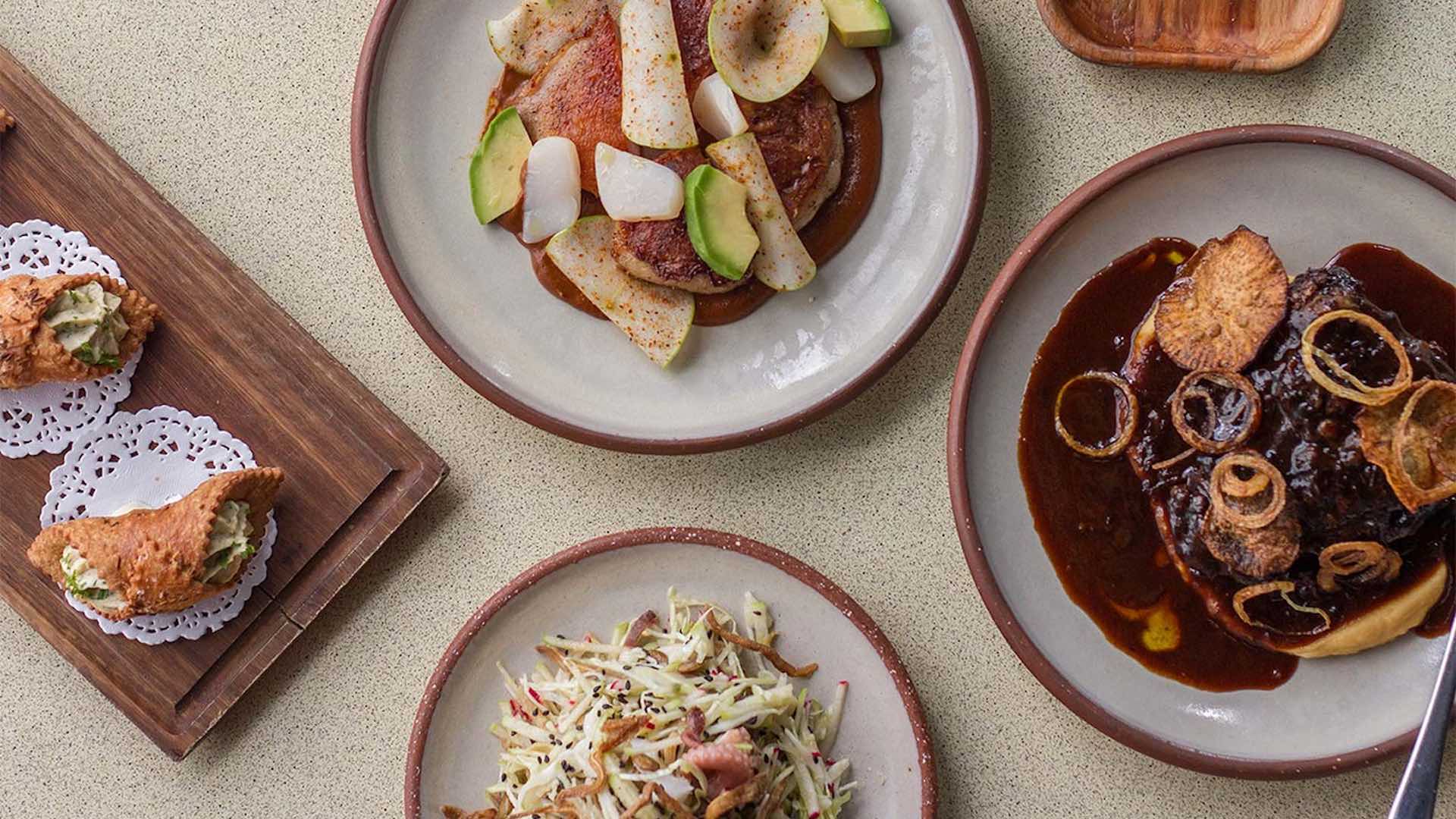 As incredible as they are, there's more to the cuisine of South and Central America than tacos and nachos, and Bodega gives you the opportunity to have a crack at a whole lot of it. The menu is a contemporary take on Latin cuisine based around tapas and share plates, with the addition of a booze list that's got something awesome for everyone. The venue itself is an experience, with its '50s-inspired fittings and a playlist of music you'll actually want to listen to. Great for groups, dates and everything in between, Bodega's the perfect place to explore more of Latin America, in Sydney.
Don't miss: The Porky Occy Gnocchi is a guiso (stew) of pork shoulder, chorizo and octopus, and is destined to blow your mind.
WELLBEING & LEISURE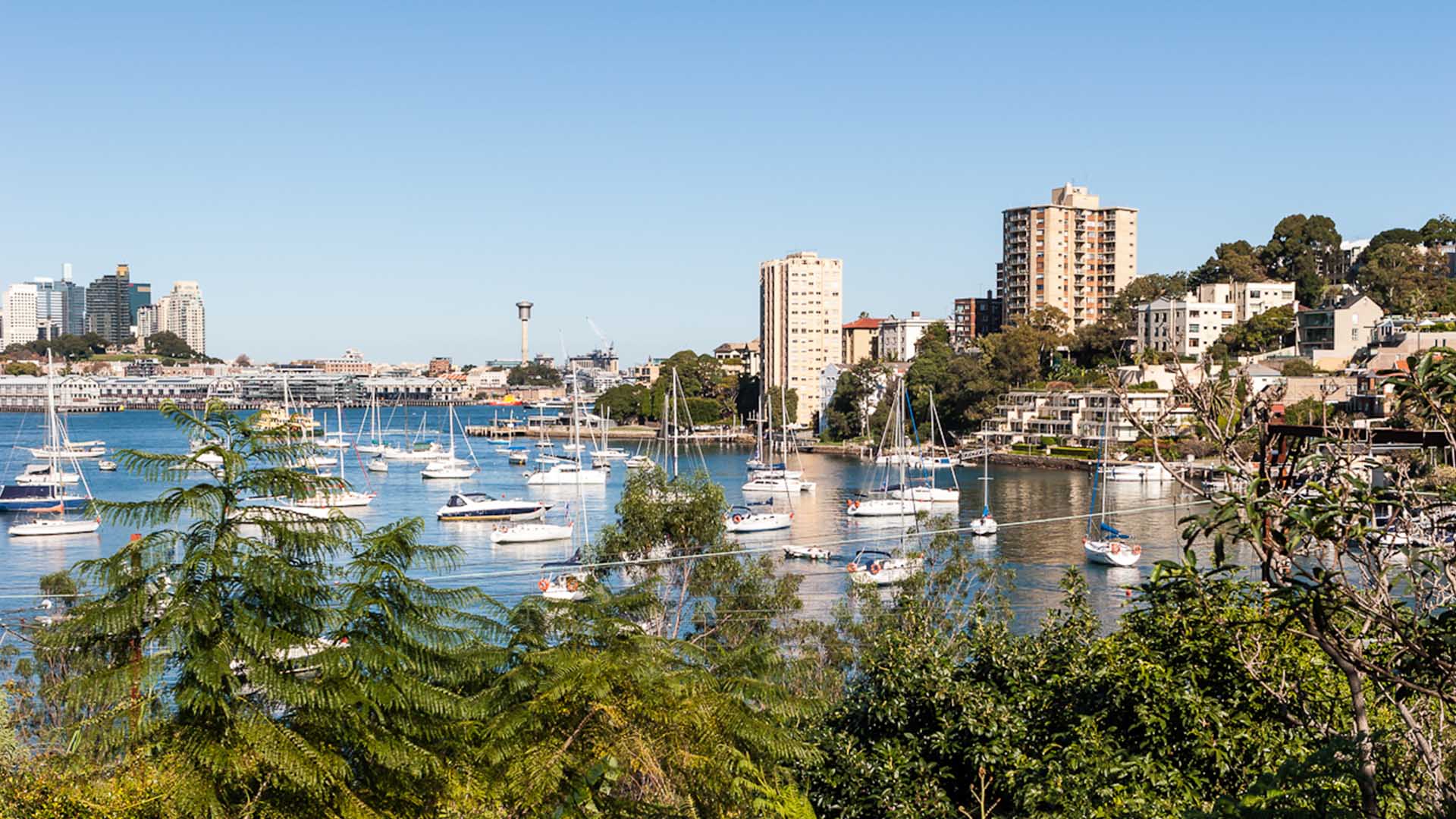 Despite the heaving metropolis that's at the heart of Sydney, it's not hard to find oneself pleasantly lost among a splash of greenery without venturing to the hinterlands. One of the finest examples of this is the stunning and, as the name suggests, secluded Wendy's Secret Garden. The garden was built under the design and direction of Wendy Whiteley, who has said that she knew nothing about horticulture when she started work on the grounds — located in front of the home she shared with her husband, artist Brett Whiteley — and instead built the garden with an emphasis on aesthetic appeal. The never-ending artwork creates a retreat from the urban jungle. Wendy Whiteley was awarded Australia's highest honour, the Order of Australia Medal, for her construction of the garden, and they don't just give those to anybody.
Don't miss: Paths wind, diverge and converge within the garden, creating many quiet corners for picnics.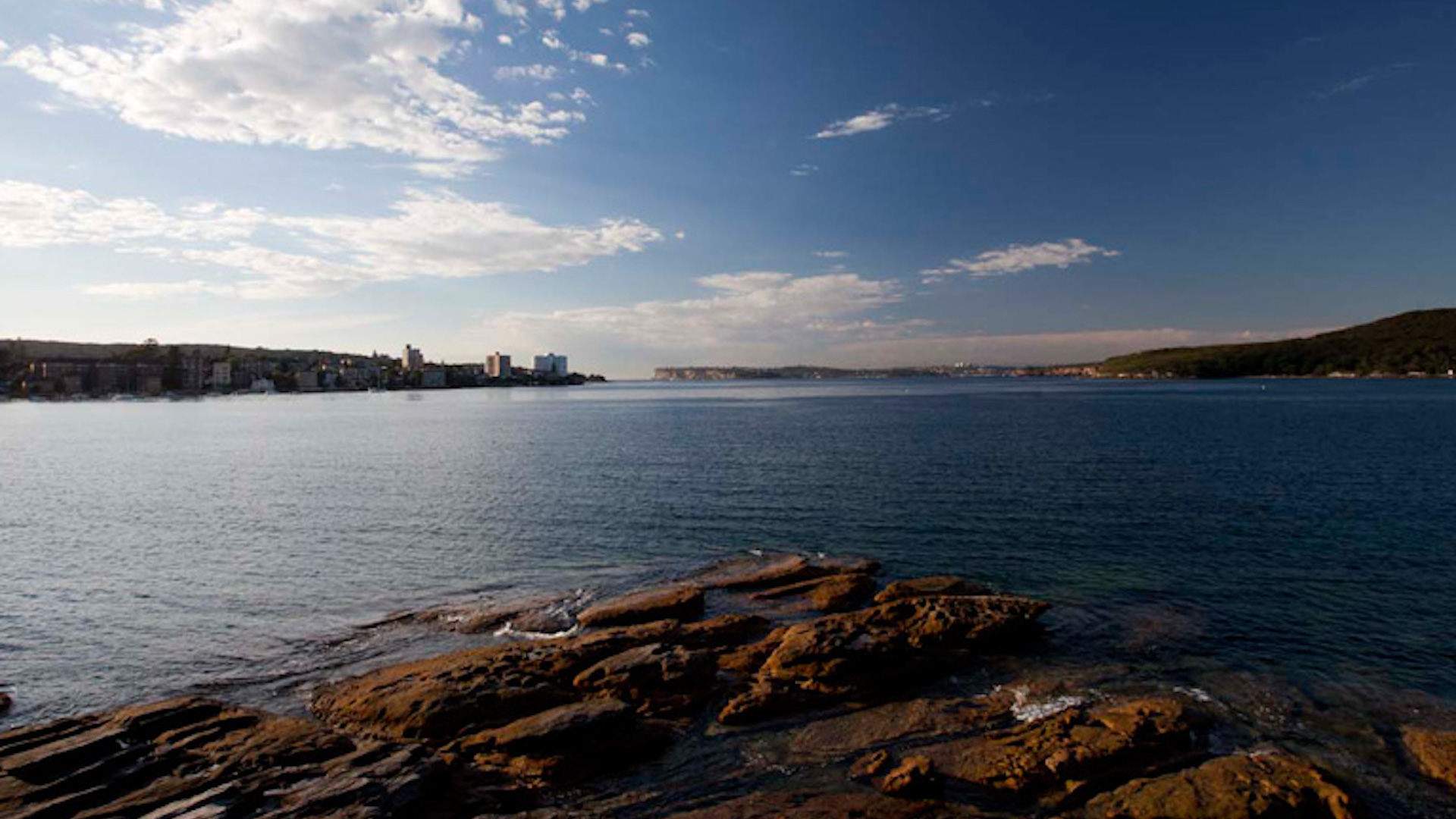 SPIT BRIDGE TO MANLY COASTAL WALK
Australia has a simply shocking abundance of stunning coastline — a perk of living on what is essentially a gigantic tropical island. One of the best ways to see this coastline is to hike alongside it — there are dozens of such walks in Sydney, each with their own unique character. The Spit Bridge to Manly walk is a great choice, as it not only lets you appreciate some of the most picturesque harbour scenery in the north, it also means you can take the Manly Ferry back to Circular Quay. Start out at the Spit Bridge, about 10 kilometres north of the CBD and trace the headlands all the way to Manly, wandering through bushland, along cliffs, and onto beaches.
Don't miss: Take your swimming gear, because the you'll traipse through a number of hidden beaches that are perfect for cooling off from the walk.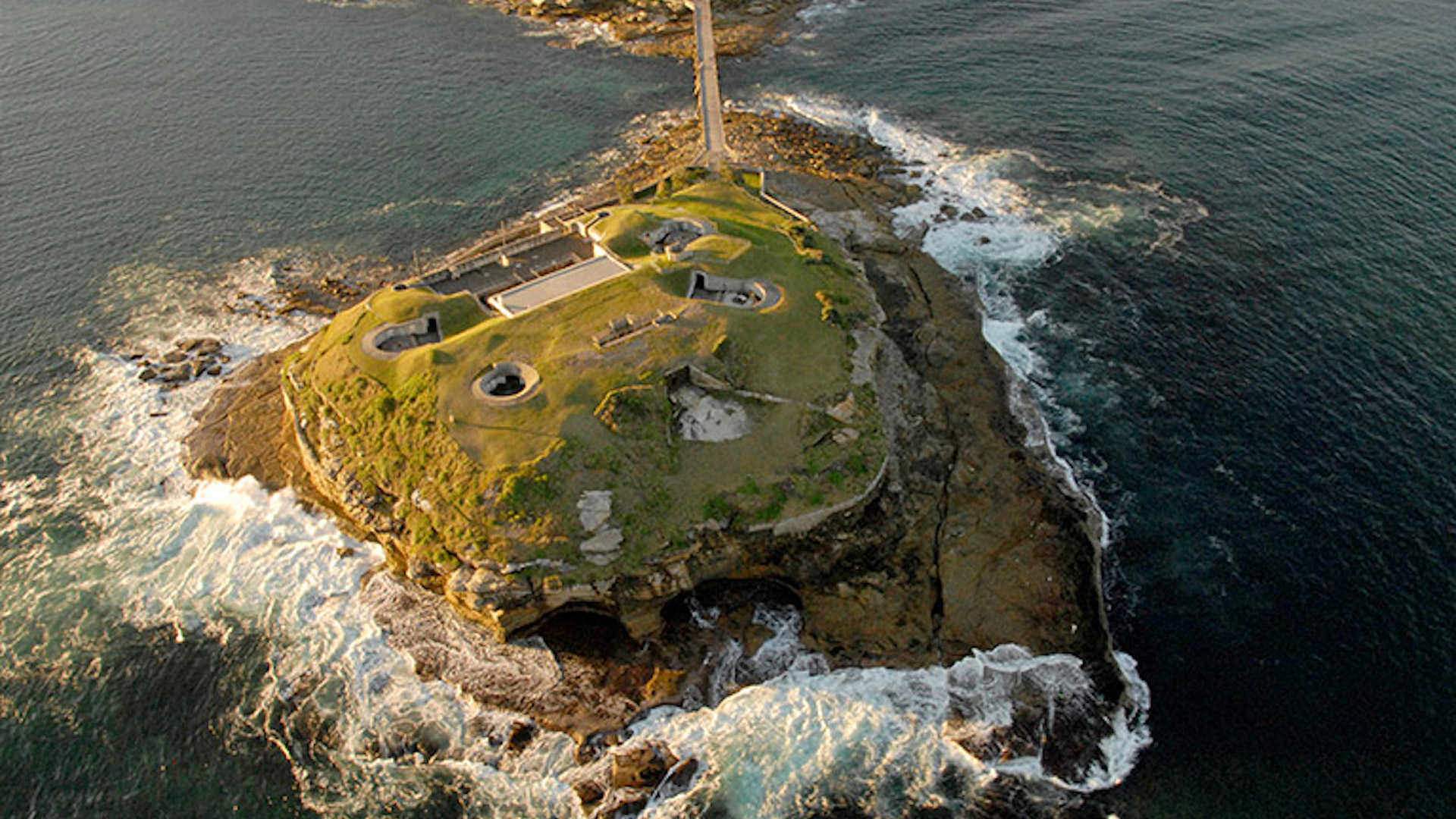 LA PEROUSE
Although perhaps not as well known as some of Sydney famous beach suburbs, La Perouse offers a perfect snapshot of the city's coastal splendours. Snorkelling, scuba diving and stand-up paddleboarding all have their place along this stretch of coastline, which features sheltered, calm beaches like Frenchmans Bay, Congwong and Little Congwong (the latter sometimes trends nudist). La Perouse is located on the northern headland of Botany Bay, so there are also some landmarks of Australia's European colonial history, which you can see on the walk from the beaches to Bare Island.
Don't miss: The tower at Bare Island, still functional and intact today, started life as a customs tower to guard against smugglers, then became a home for veterans of the First World War, and has even been a set in Mission: Impossible 2.
ART & DESIGN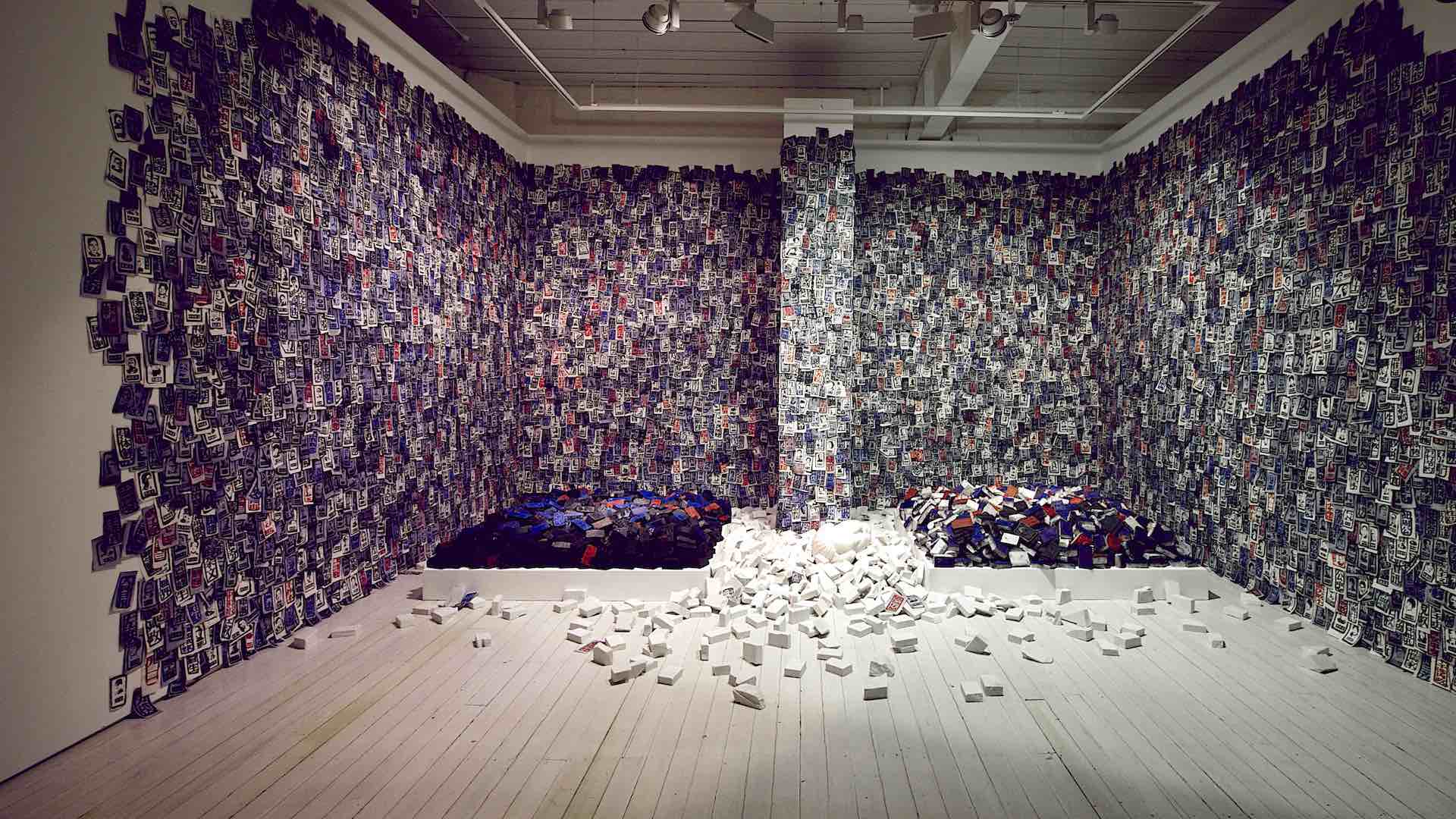 WHITE RABBIT GALLERY
Opened in 2009, Judith Neilson's White Rabbit Gallery is home to one of the world's biggest collections of contemporary Chinese art. Focusing solely on artworks created after 2000, the gallery constantly rotates the works on display, and its collection is constantly growing. Works come from some of the most important figures in the Chinese art world (including Ai Weiwei), and entry is free of charge. It'd be nice to leave a donation, though — White Rabbit is a registered charity.
Don't miss: If all that culture has made you a touch peckish, the Teahouse in the gallery serves excellent dumplings and snacks, as well as a huge range of Chinese and Taiwanese teas.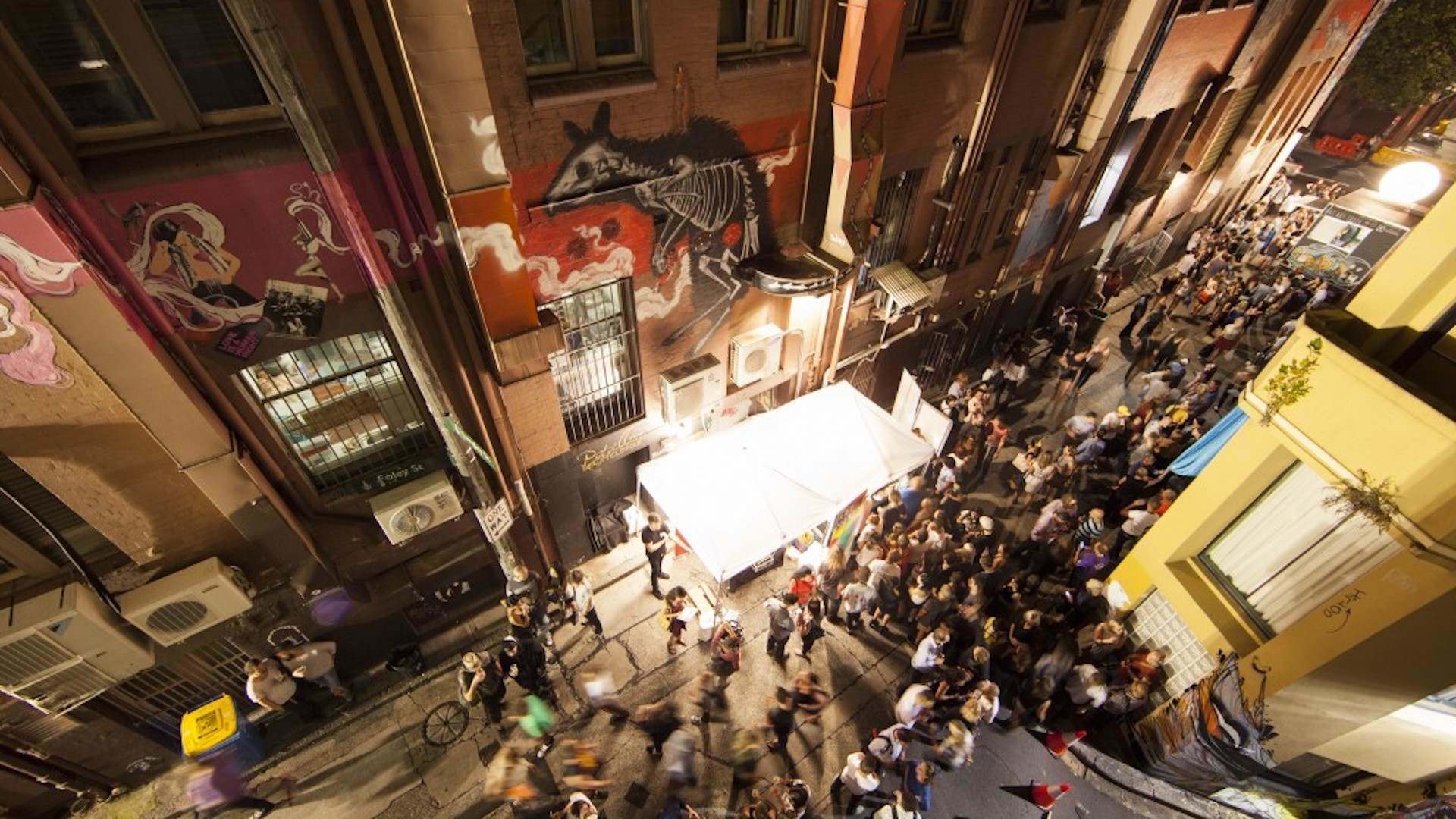 WE ARE HERE MURAL, FOLEY STREET
Far from a raggedy bunch of graffiti, the We Are Here mural that runs for 75 metres parallel to Oxford Street on Foley Street is a coherent story of the vibrant history of the area. From its beginnings as humble track through the dense scrub to the thriving arts and entertainment precinct it is today, the work (a collaboration between artists Sarah Howell, Dylan Demarchi, byrd, The Dirt and Gui Andrade) describes the many and varied parades that have traipsed up Oxford Street over the millennia. Since the land's traditional owners trekked along the route from Botany Bay to Sydney Harbour, Oxford Street has remained an important symbol of Sydney's identity, no more so than every March when thousands march for Mardi Gras, and We Are Here paints this picture perfectly.
Don't miss: A recurring motif runs through the mural, portraying the hands that built the area as we know it today, from the artist to the final V for Victory at the conclusion of the piece.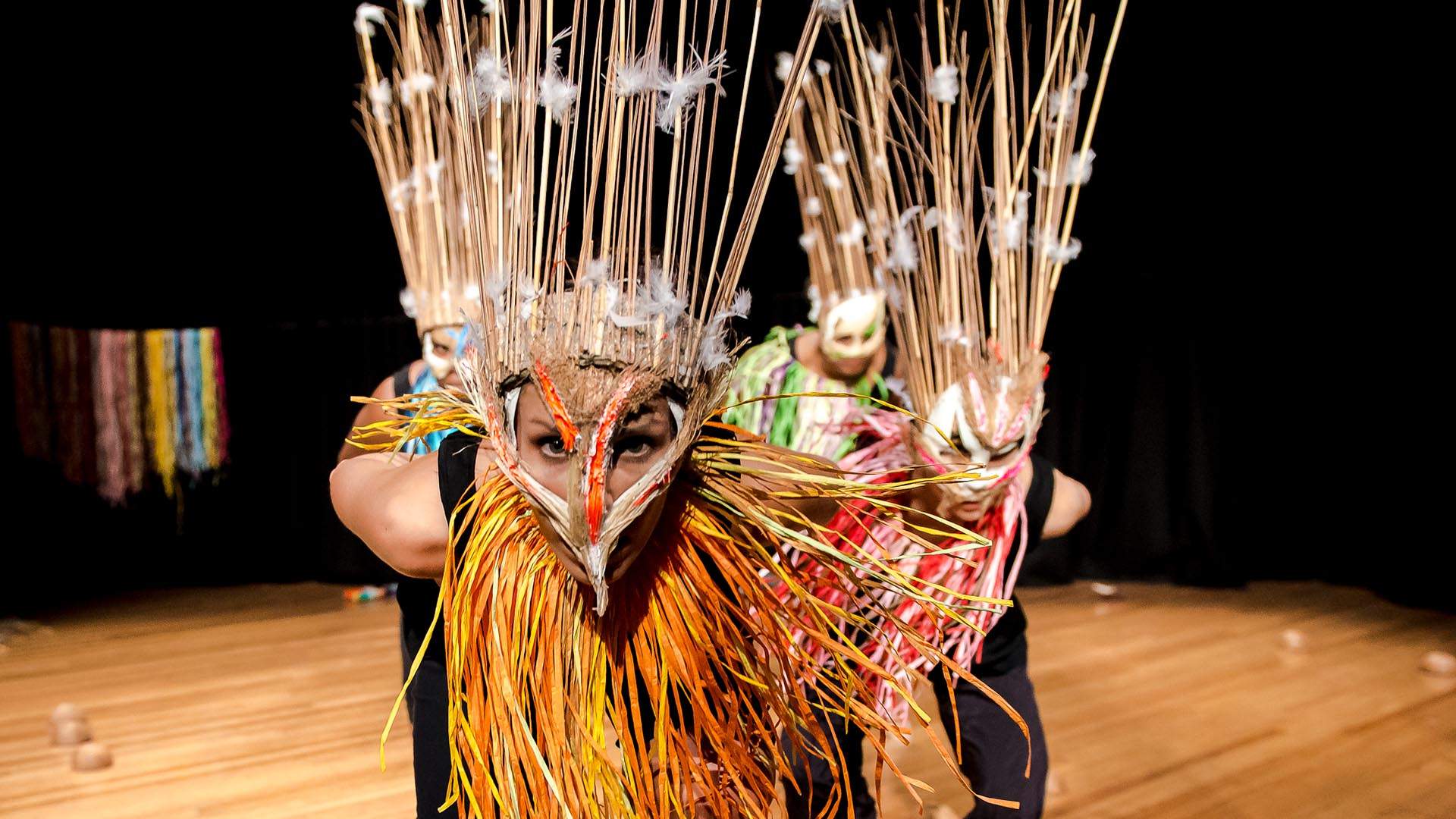 CARRIAGEWORKS
Converted from a decommissioned train workshop, this arts centre gathers together a little bit of everything that Australia and the world has to offer to the aesthetic appetite. As well as art exhibitions, Carriageworks also hosts regular performances, including some pretty big names in music and theatre. Be sure to grab a coffee or a cocktail and a bite to eat at the in-house bar and cafe, Cornerstone.
Don't miss: Carriageworks is open every day, but every Saturday it holds a top-notch farmers' market with fresh produce and some killer breakfasts in the covered outdoor area.
Explore more with Pullman. Book your next hotel stay with Pullman and enjoy a great breakfast for just $1.
Published on November 01, 2017 by James Whitton