Four Natural Hot Springs in Victoria to Visit This Winter
Brave the cold for a dip in one of these naturally occurring beauties.
Winter might be here with its bitter southern winds and stay-in-bed mornings, but that doesn't mean you have to hang up your togs until summer shows its face again. Thankfully, there are several spots in Victoria where underground springs bubble hot all year-round. And, here and there, excellent humans have harnessed their powers to create warm, toasty pools, in which you can soak away all your cares.
Before the cold runs away to the north, make it your mission to kick back and bliss out in these four spots. All have day spas attached to them, too — so you can also add a sneaky massage to your adventure as well.

PENINSULA HOT SPRINGS
Peninsula Hot Springs isn't just a hot pool — it's a bathing empire. Here, there are dozens of dipping spots and pampering experiences to try, each inspired by a particular culture, tradition or therapy. Steam your worries away in a Turkish hammam, plunge into relaxing darkness in a cave pool and treat your feet to a wander along the reflexology trail. Then, top it all off with a visit to the piece-de-resistance: a naturally-heated hilltop pool affording 360-degree views of the surrounding countryside. All this is situated on the Mornington Peninsula, only a 90-minute drive from Melbourne, so it makes for an easy day trip. Book online in advance if you can — this wellness oasis proves a popular choice when winter rocks around. And if you fancy an extended visit, make use of the new onsite glamping retreat.
Find it at: 140 Springs Lane, Fingal.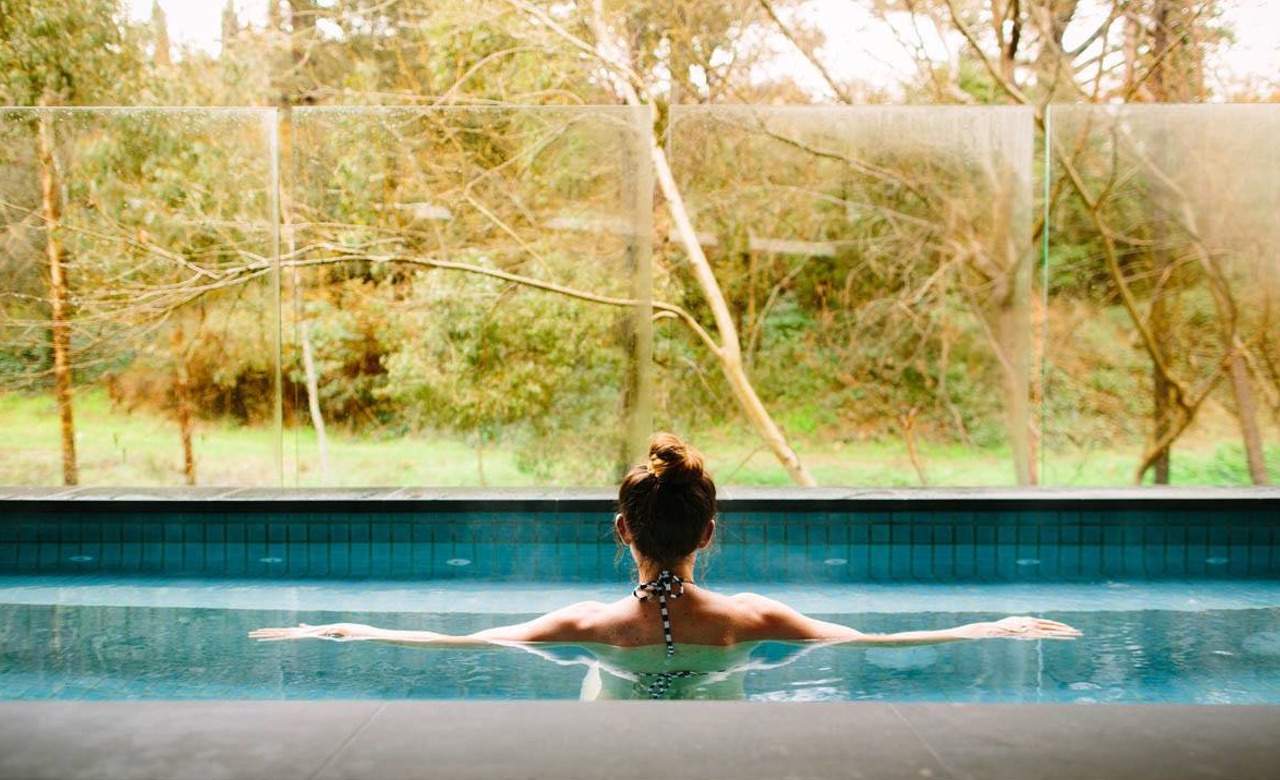 HEPBURN BATHHOUSE & SPA
If you drive 90 minutes northwest of the city, you'll find the town of Hepburn Springs located smack-bang in the middle of the nation's biggest concentration of mineral springs. Since 1895, Australians have been travelling here to immerse themselves in the rich, remedial waters. Signs at the original historic Hepburn Pool advise against swimming nowadays; instead, get your bathing fix at the Hepburn Bathhouse and Spa. How you do that is up to you — there are underwater spa couches, hydrotherapy pods, a mineral hammam, an aroma steam room and several kinds of pools, including one for salt therapy and another for outdoor bathing. Basically, expect a menu chock full of indulgent therapies and experiences to choose from. Afterwards, pop by Hepburn Springs Mineral Reserve, where you can sample water from a variety of mineral springs and take a stroll through lush surrounds.
Find it at: Mineral Springs Reserve Road, Hepburn Springs.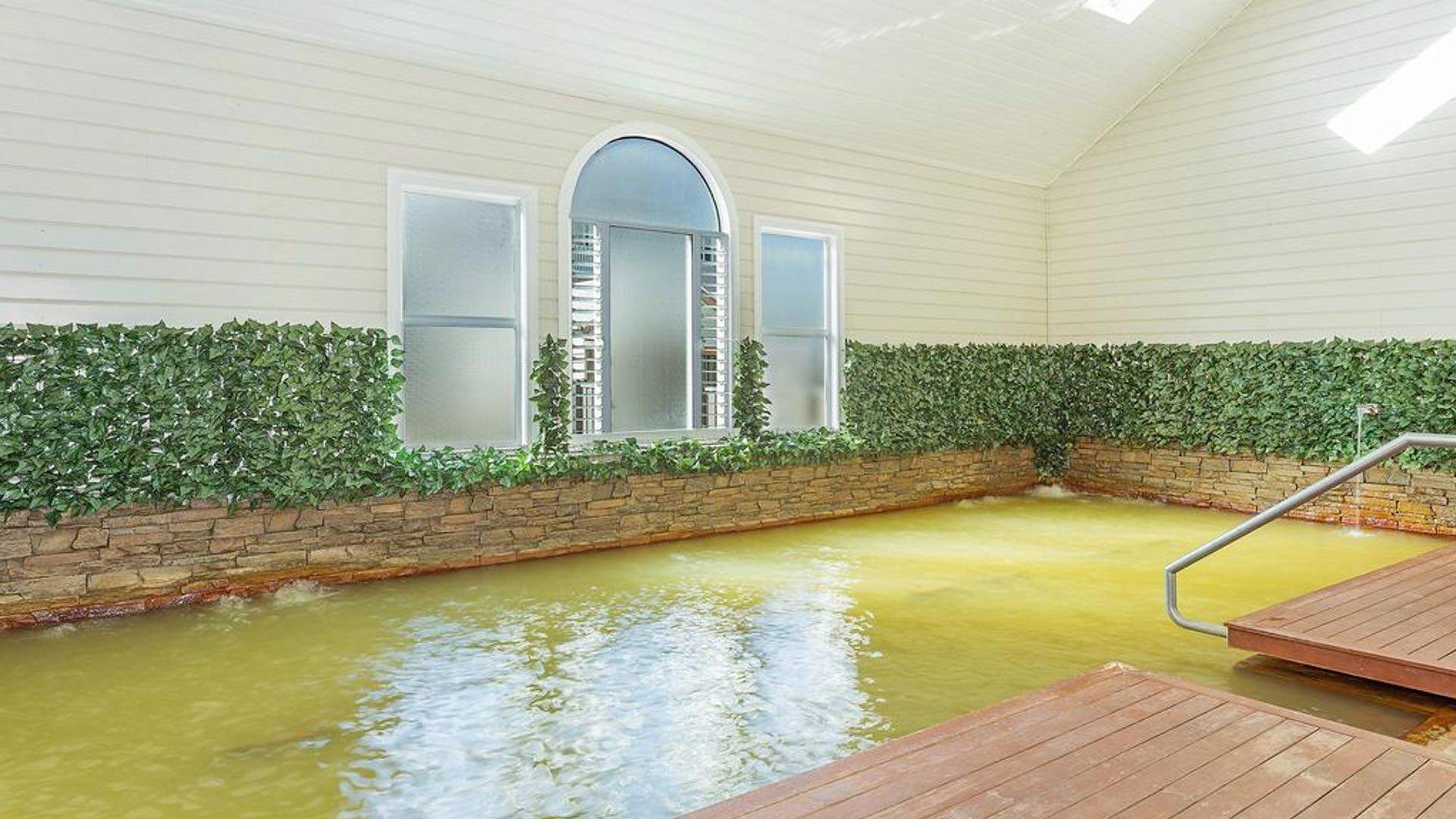 DEEP BLUE GEOTHERMAL BATHS
In the late 19th century, Warrnambool was considered the spa capital of Victoria. These days, the town's once-stunning marble baths exist only in outline. However, keeping the dream alive is Deep Blue Hotel and Spa, inside which you'll find a collection of 15 therapeutic geothermal pools. You can access it all as part of an overnight retreat (which is obviously pretty tempting), or pay a morning, lunchtime or twilight visit for between $33–57 on weekdays ($46–68 on weekends) to explore the precinct at your leisure. Once inside, choose your own restorative wellness adventure — there are caves and rock pools, serene gardens, aromatherapy pools, and even a giant foot spa complete with heated seating and its own water feature. The water comes from the ancient underground source known as Dilwyn Aquifer, collecting minerals, salts and heat as it travels to the hotel.
Find it at: Worm Bay Road, Warrnambool.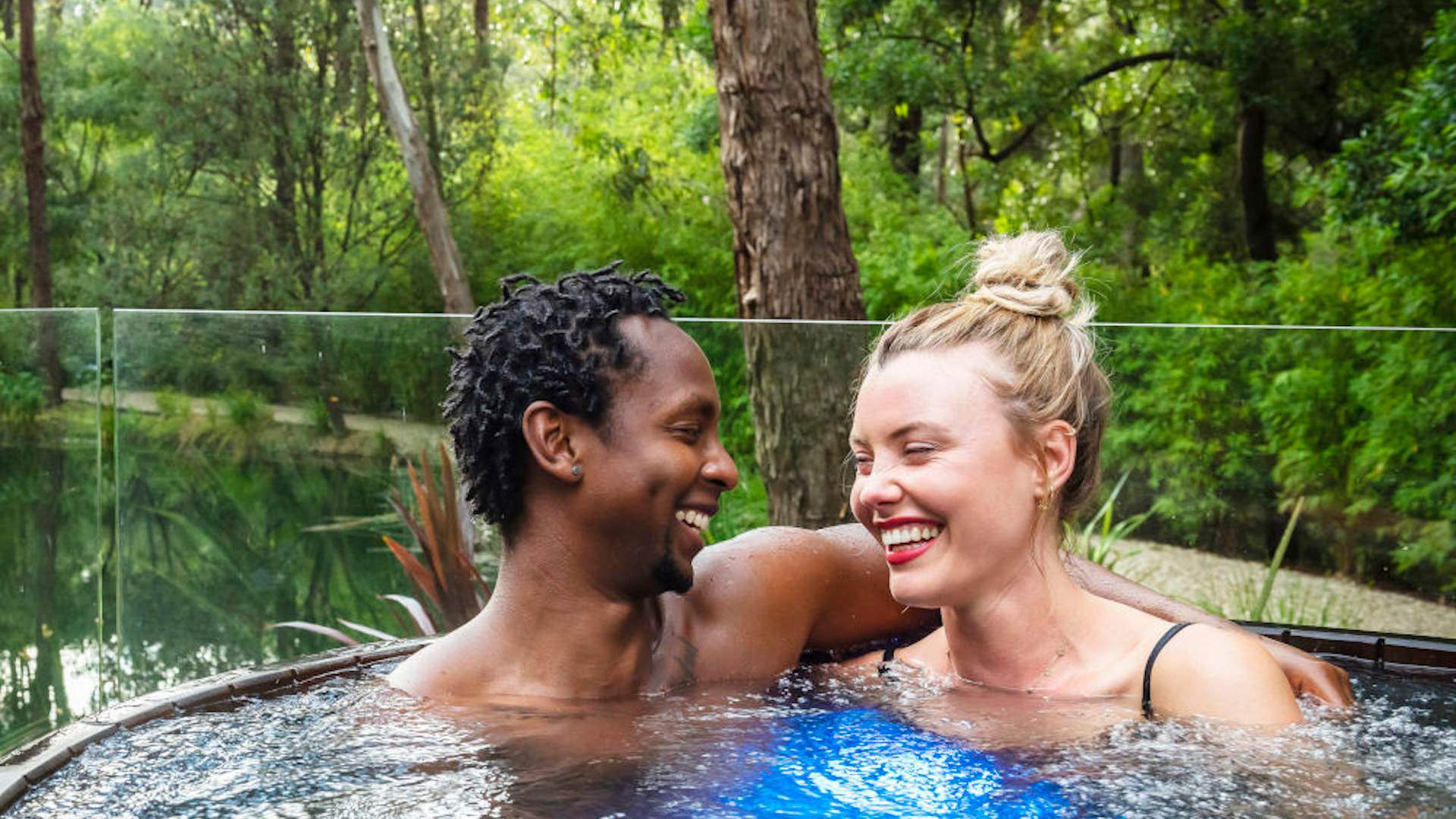 JAPANESE MOUNTAIN RETREAT, MONTROSE
Escape the city hustle and bustle with a jaunt out to the Yarra Ranges, and you can be soaking in luxurious mineral hot springs in just over an hour. Located in Montrose, Japanese Mountain Retreat boasts a series of fully private outdoor mineral pools, which means you won't have to share your soak with any strangers. There's a variety of these secluded private spaces available to book (for one couple at a time), featuring backdrops like zen Japanese-style gardens and leafy rock pool grottos. What's more, they're open until 9pm, primed for a spot of romantic bathing under the stars. There's also an opulent Roman-style bathhouse for those who prefer an indoor dip, and a range of add-on dining experiences available to amp up any visit. You can even stay the night, with a variety of pamper-filled accommodation packages on offer.
Find it at: 14 Mountain Crescent, Montrose.